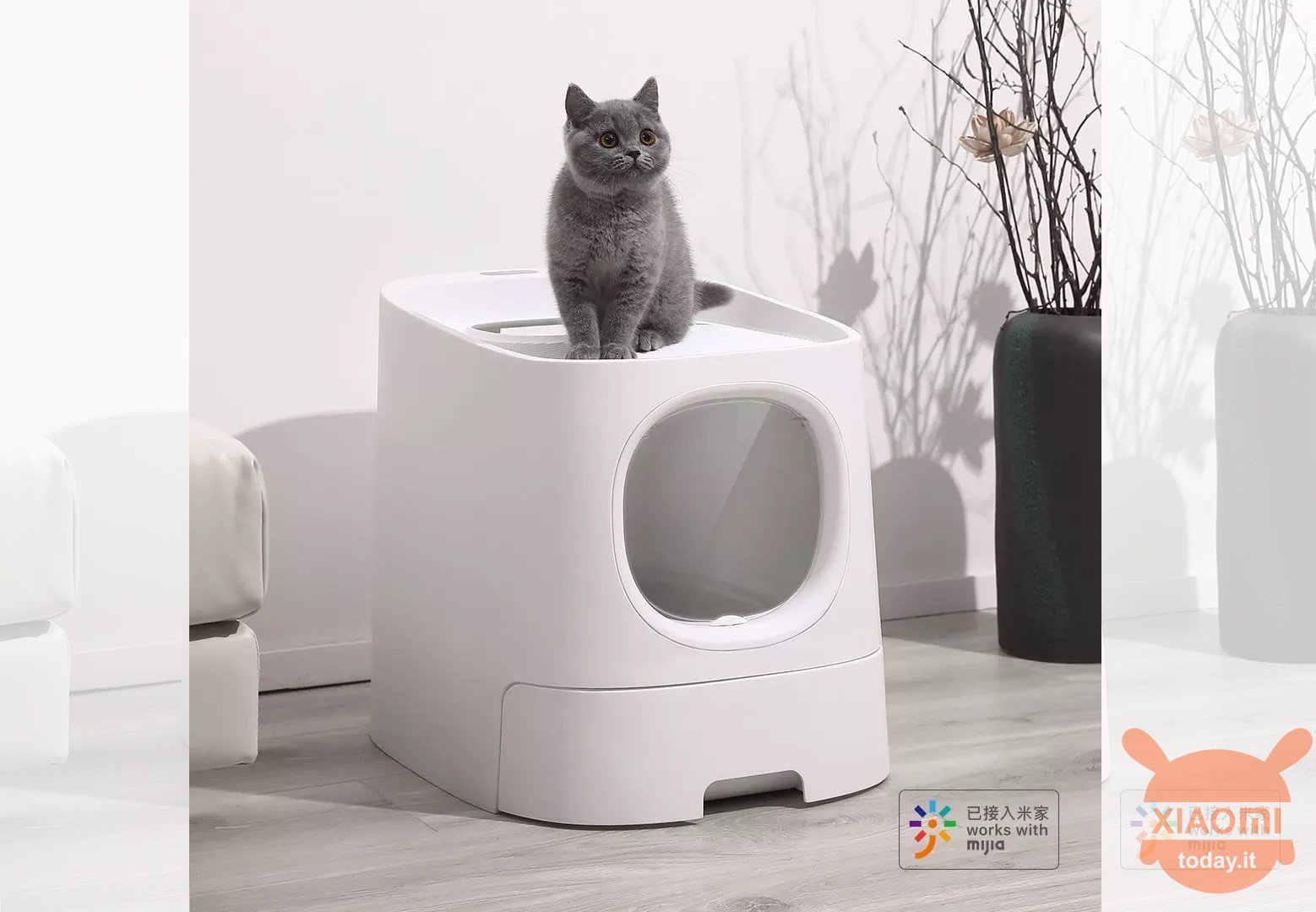 Xiaomi continues to enter the world of animal products with yet another really interesting gadget. We are talking about a smart cat litter that in some ways resembles the smart kennel Moestar Spaceship released a few months ago but which is obviously designed for a different use. If you are a cat lover, read on to find out more!
Xiaomi Homerun Cat Litter Box presented: Here comes the smart cat litter! The Xiaomi Homerun Cat Litter Box, this is its name, is precisely a cat litter created to bring a great experience of use to our four-legged animals. In fact, the product slogan is "A five-star toilet!"
Among the main features, the Homerun Cat Litter Box adopts a smart bacteria killing system, a quick and easy stool removal system, a large private compartment and a smaller exterior.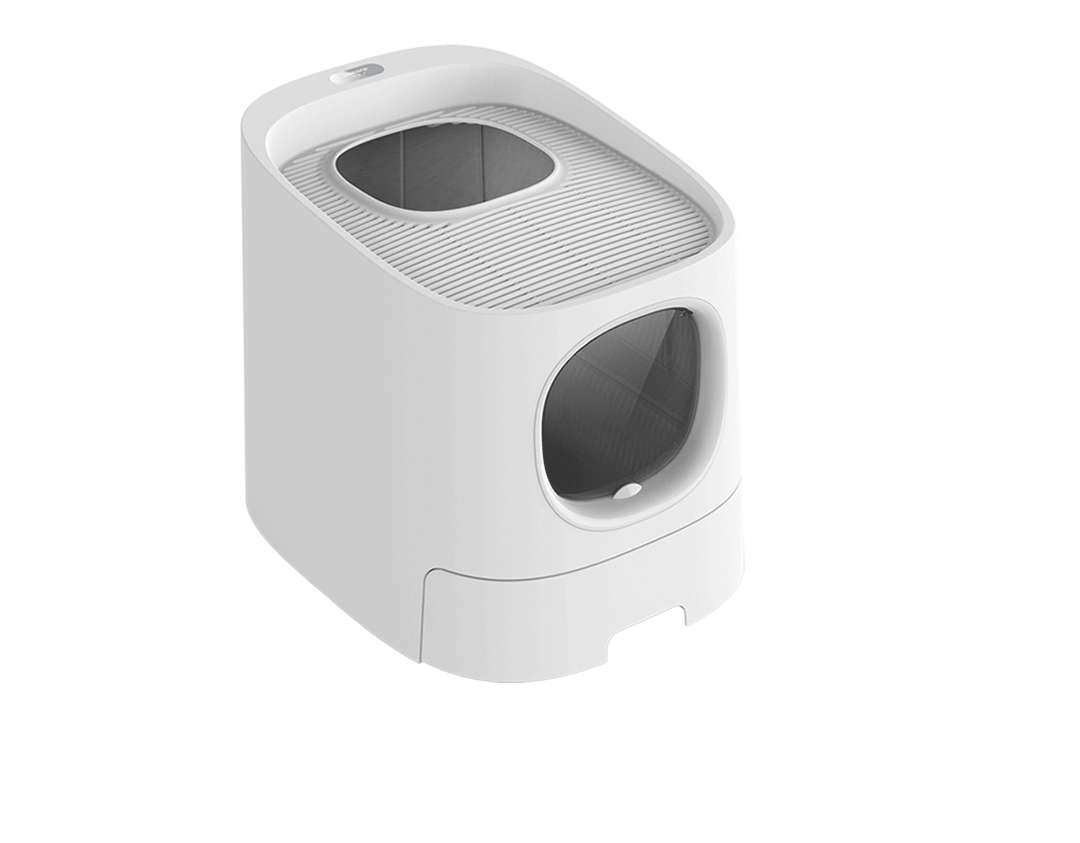 Going specifically, we find that to remove the bacteria a hidden infrared sensor is used that only works when the cat is not in the litter box. Now you are wondering: how does he know if there is a cat or not? Well very simply the litter box has a system of microphones that in case of noises coming from inside send a signal to the rest of the hardware which therefore disables the infrared emitters. The litter sterilization system can work in three modes: automatic, intermittent and total sterilization. In automatic mode the sterilization is activated when the animal is not identified inside, in the intermittent one it is activated at predetermined intervals, finally in "total sterilization" mode, well, it always remains active. To understand the state of sterilization, there are also white, red, blue and green LEDs.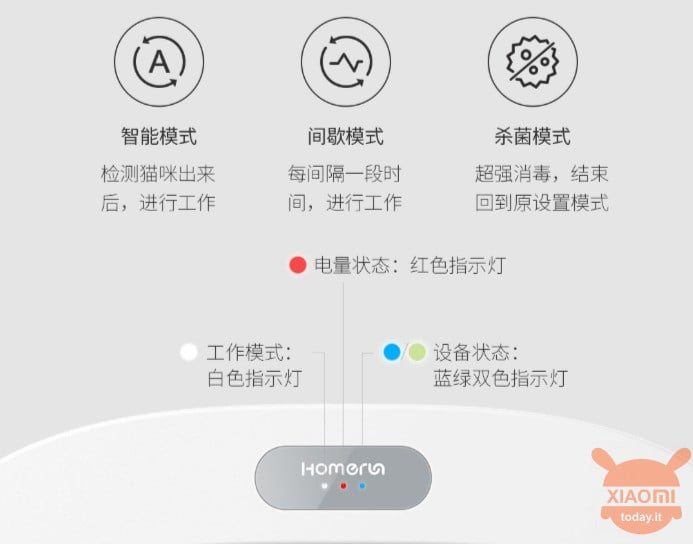 As far as size is concerned, the litter box is large 41 x 44 x 53 cm, so more than enough for facts of any size.
Finally, being smart, we obviously have Bluetooth connectivity that allows us to synchronize it with a smartphone and control it through the app. On the phone we can then choose between the various sterilization modes and we will also have a notification when the battery level approaches the 0%. The battery has a capacity of 3000mAh for an autonomy of 5 years, even if for clear reasons this has not been tested in the laboratory. And yes, unfortunately we will have another device to recharge or at least always leave connected to an electrical outlet. The Xiaomi Homerun Cat Litter Box is now on sale in China at the price of 299 Yuan, or on the 38 euros at current exchange rates.
Xiaomi first-class intelligent fully automatic cat litter Anti-Splash cat toilet intelligent electric cleaning cat litter
143,24€
101,70

€
available
as of November 29, 2022 0:58 am