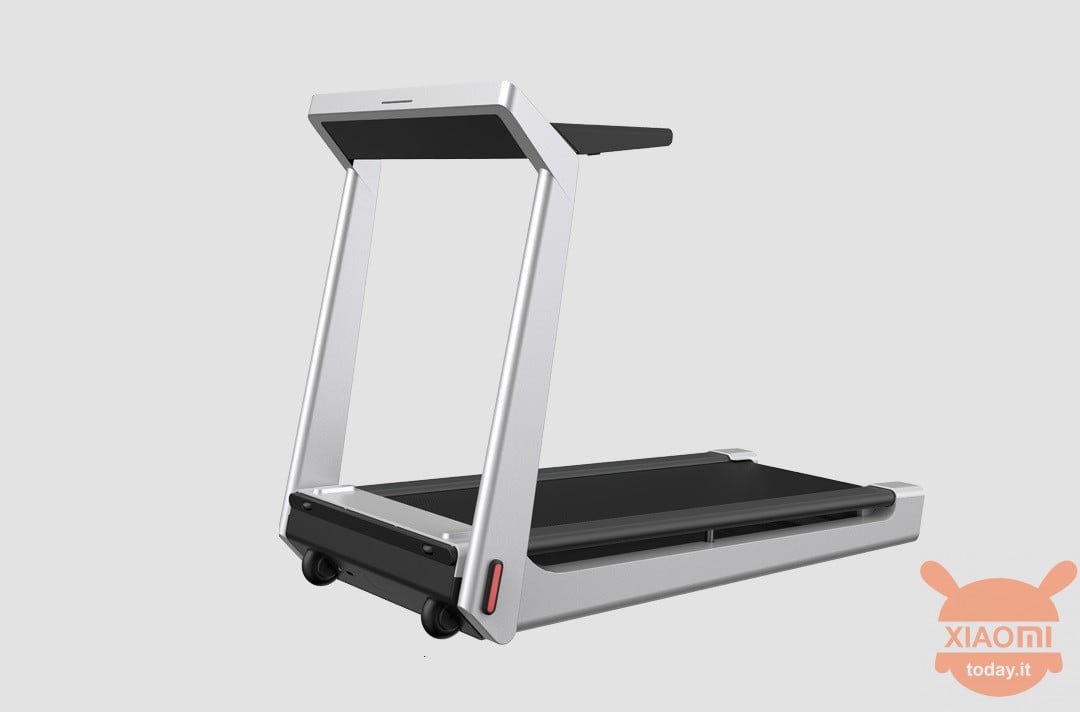 Just a few hours ago we were talking about how Xiaomi and sport are two essential things, with the latest ones ultra-light running shoes. Well now instead a fitness accessory was presented above which could actually be used, namely the new Xiaomi Kingsmith K15, a treadmill more powerful than usual.
The Kingsmith K15 is in fact the successor of the K12 presented a few months ago. The main difference could be guessed from the name of the two products, the first (K12) manages to reach a maximum speed of 12Km / h while the new K15 can make you run up to 15K / h.
Xiaomi Kingsmith K15 for sale in China, up to 15Km / h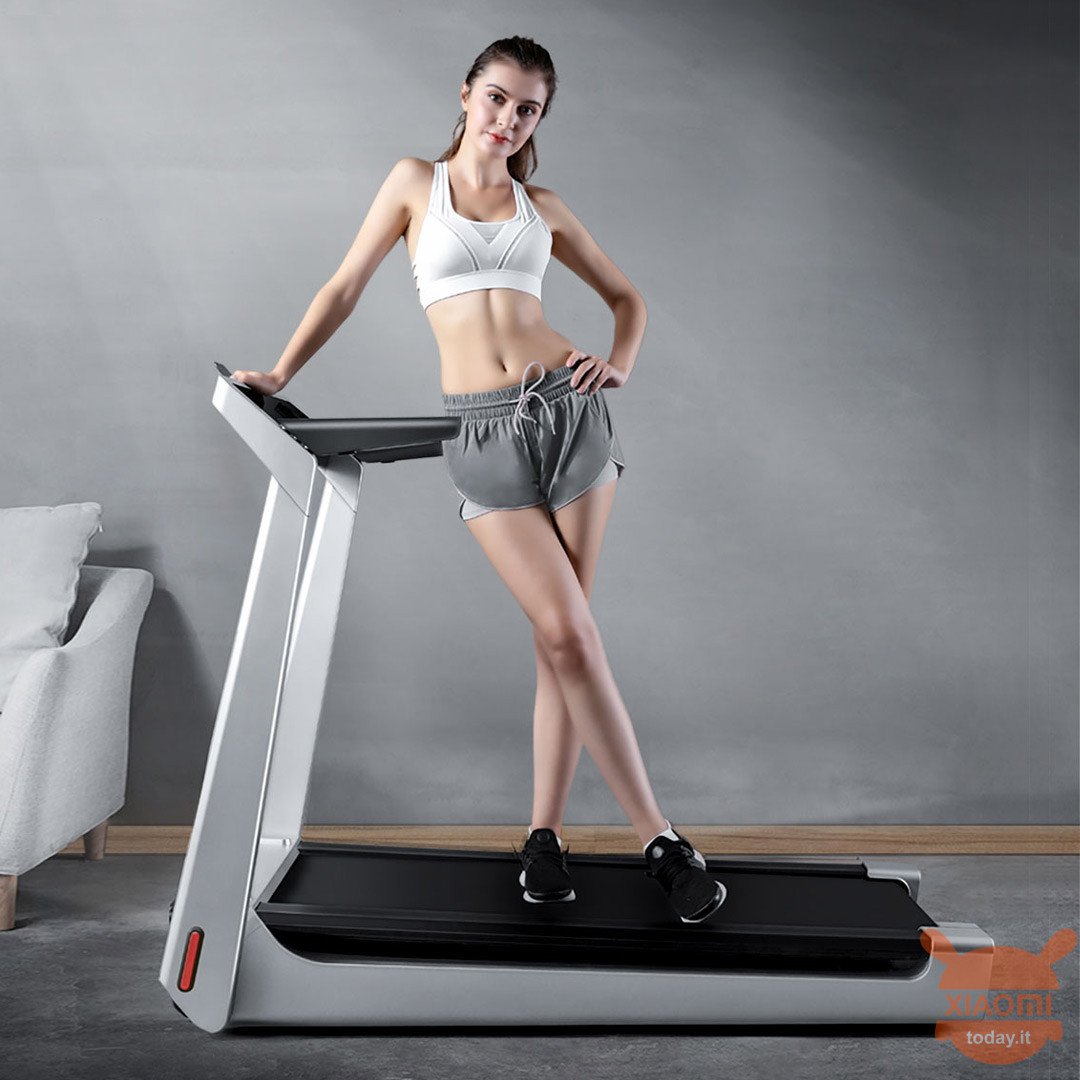 The two treadmills also differ in their completely different designs. The Kingsmith K12 it adopts a very minimal look, which also makes it easy to put away, while the K15 is much more bulky and more similar to the Kingsmith presented last year. By this we mean a "Z" shape, with the upper part having a platform and safety handles on the sides. However, everything can be closed again to waste as little space as possible.
Returning to the upper deck, on it we find a large display that shows us the various data such as speed, calories burned, time of use and kilometers traveled, with a central knob to change between the various modes and info.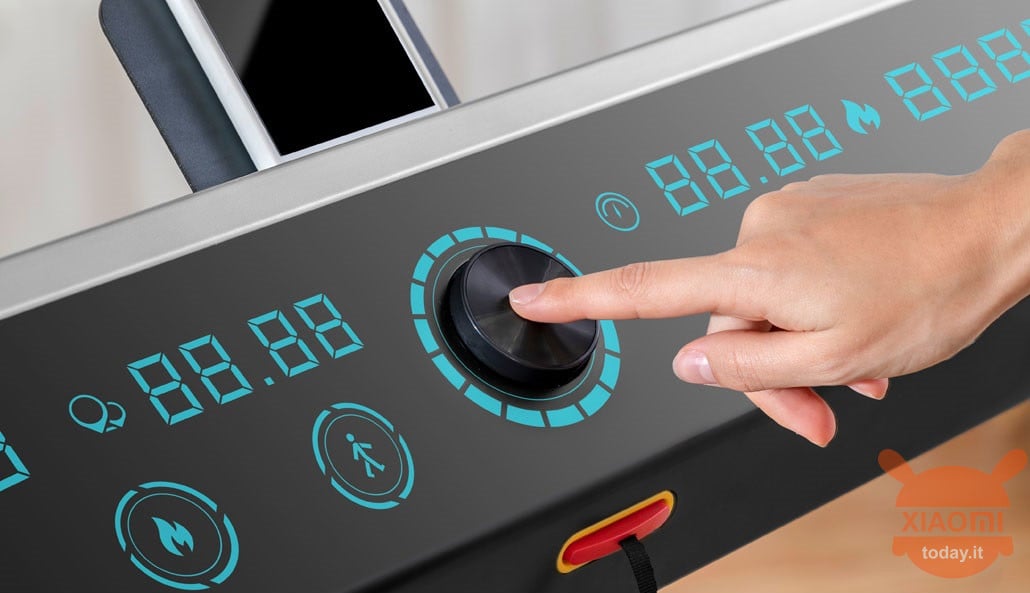 The modalities in question are mainly three: HIIT, Fat Burning and Walking. The first, or HIIT, stands for High Intensity Interval Training and is a training technique that brings together periods of high-speed running with low-speed breaks, while in Fat Burning we will have the speed progressively increase and finally with Walking, well, there take a nice walk.
As we said previously, the maximum speed that can be reached by the Xiaomi Kingsmith K15 is 15 kilometers per hour, starting from a minimum speed of 0,8Km / h. While the carpet on which we run has been created specifically to absorb the shocks coming from the race, helping both our joints and our neighbors' mood (less noise).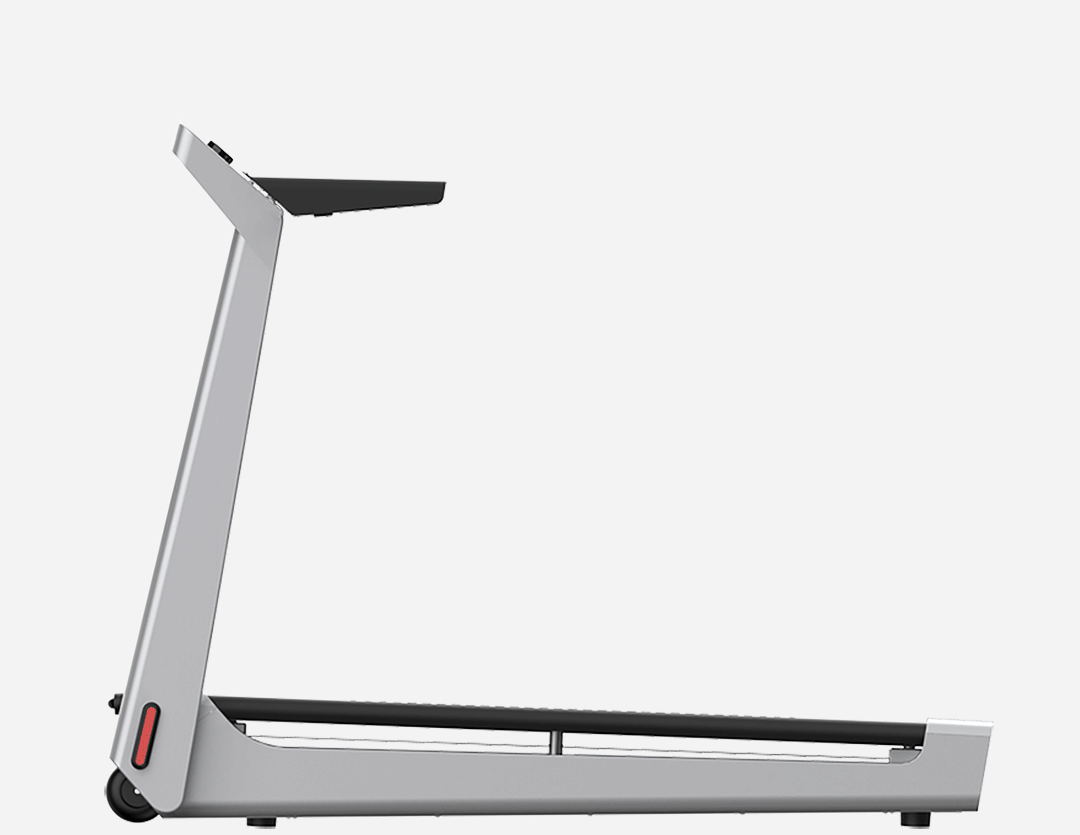 The carpet is also quite wide with 480mm in width, which should allow easy use by different types of people, as long as you are under 110Kg.
The total size of the treadmill is 1420 x 828 x 1140mm when open, while if closed the height drops to only 310mm. Finally, there are smart features that allow connection to a smartphone via WiFi and a compatible app.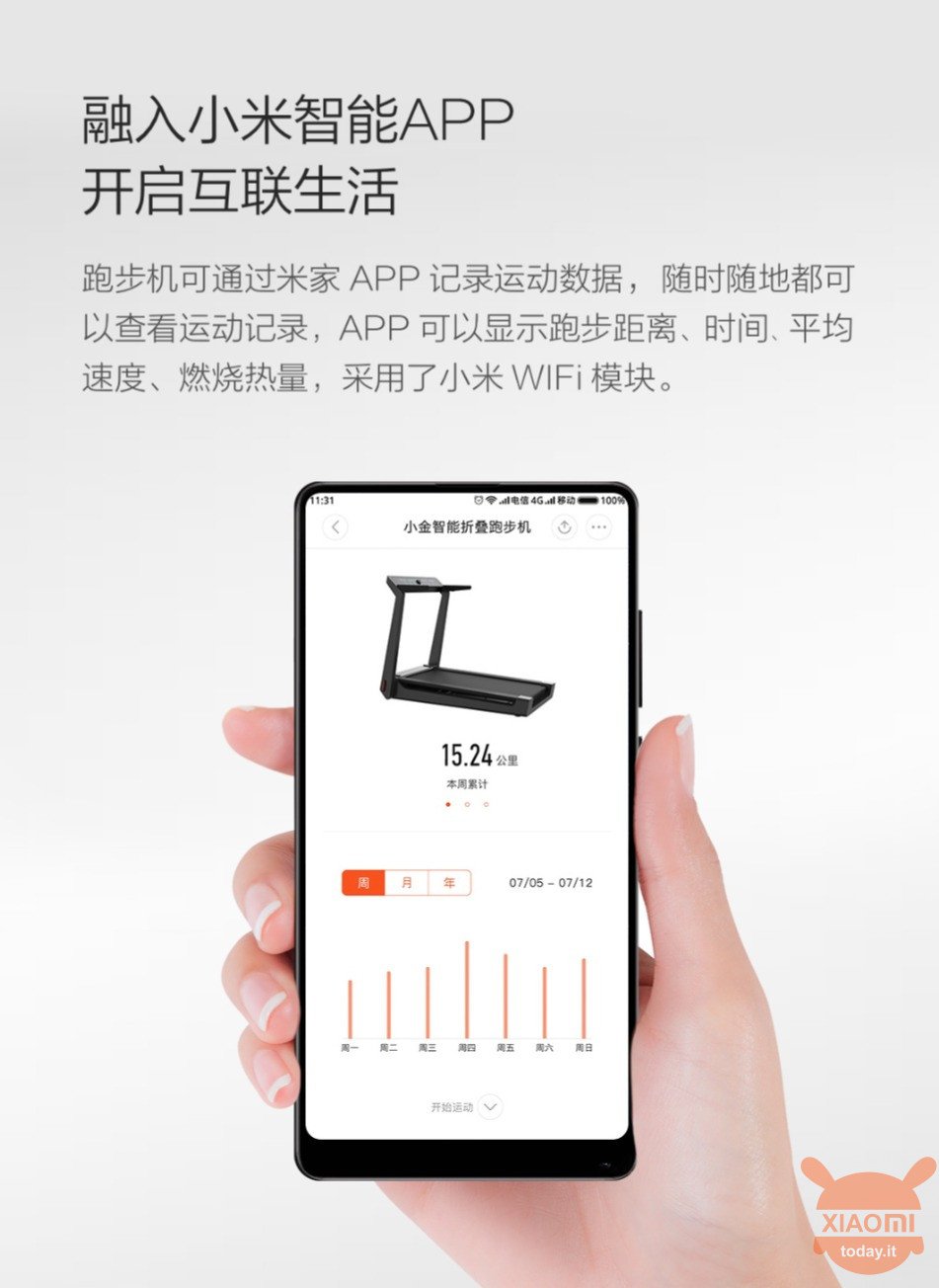 The Xiaomi Kingsmith K15 is now on sale in China at the price of 2099 Yuan, or on the 270 euros.
Are you interested in OFFERS? Follow our TELEGRAM Channel! Many discount codes, offers, some exclusive of the group, on phones, tablet gadgets and technology.