Day dedicated to Xiaomi Mi 10 Pro today. Poco after discovering that the smartphone will equip a ultra fast charging at 66W, now a new image comes from China which instead gives us a preview of all the other specifications.
Xiaomi Mi 10 Pro: Leaked specifications, 16GB of RAM, 5250mAh battery and much more!
As we can see in the screenshot above, according to some sources from a specimen of Xiaomi Mi 10 Pro in pre-production with MIUI 11 on board, the next flagship of our favorite brand will have really interesting hardware available.
So let's start with the first component, the CPU. The screenshot confirms (not that it was needed) that the Mi 10 Pro will adopt a Qualcomm Snapdragon 865 as CPU, therefore the best performing processor currently on the market. The smartphone will then be powered by a 5250mAh battery, therefore very Mi Note 10 style which instead has a 5260mAh one.
Even the photographic sector seems very similar to the medium-high of the Xiaomi range with a main sensor from 108MP, instead the secondary one changes, now from 16MP, we have a third from 12MP and finally the fourth from 5MP. In our opinion, these last three cameras will be accompanied by ultra wide angle lens, telephoto and 5x zoom respectively.
We then move on to the size of the screen, which according to the screenshot will be 6,4 inches diagonal. A size that we have never seen before, with other devices ranging from 6,39 ″ such as Mi 9 to 6,47 ″ such as Mi Note 10. So it is not yet clear if the smartphone will have a more compact Mi 9-style screen or whether it is the same as the Mi Note 10, a poco wider.
The resolution is instead the usual at 2018 x 1080p, so let's talk about Full HD +, no QHD + screen for better or for worse (bad because it would bring greater battery consumption).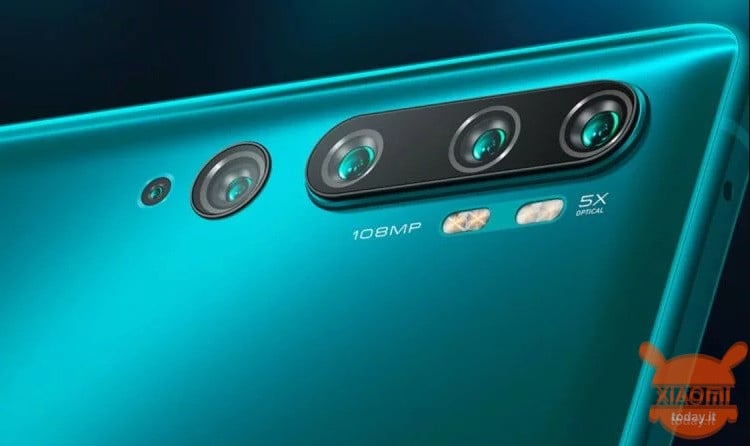 In any case, another datum that we can get is that concerning RAM. The smartphone will indeed adopt 16GB of RAM, which we therefore expect is also the fastest type.
Finally, the latest specifications that we see in the screenshot above are the presence of 5G connectivity and the amount of storage. We are talking about 512GB of memory, which go hand in hand with 16GB to bring a multi-tasking user experience like never before.
Obviously, as always, we recommend taking this indiscretion with the pliers as it is not official data. However, we must admit that it all seems very realistic and highly probable.
Now tell us yours. Do you also believe that these are the real specifications of the Mi 10 Pro? Let us know what you think in the comments section below!