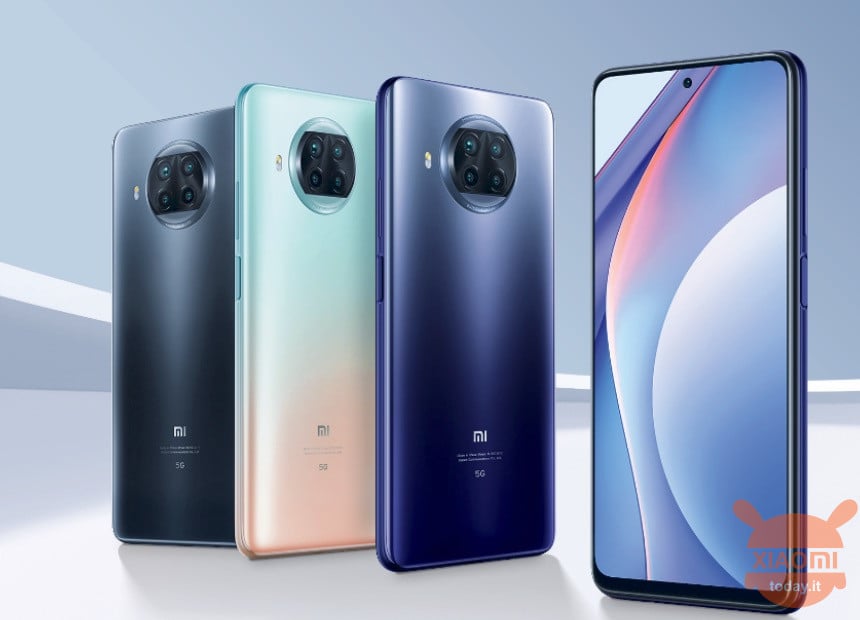 Are you interested in OFFERS? Be smart and subscribe to our Telegram channel! Lots of discount codes, offers, pricing errors on technology from Amazon and the best online stores.
If you thought that the Mi 10 series had given its maximum expression, well you are wrong, as among the various Lite, Pro and T series variants, without forgetting the performing Ultra, here is also the simplest "i". In reality we have nothing concrete about the fact that the Xiaomi Mi 10i will debut shortly, but what we are sure of is the debut of a new smartphone that appeared a few hours ago in the database of the Geekbench benchmark site.
In particular, the test result, which scores a score of 652 in single core and 2004 in multi core, refers to the Xiaomi smartphone model M2007J17I. From the benchmark test not much information leaked, except that the device will be equipped with the Android 10 OS and that it will have a Qualcomm processor, octa core nature and maximum clocl at 1,8 GHz while the RAM should have 8 GB cut.
Xiaomi Mi 10i appears on Geekbench, but it will not be for everyone
So you say, on what absurdity do we base the hypothesis that it is Xiaomi Mi 10i? Objectively we don't have much to support but analyzing the nomenclature of the model we notice that:
Xiaomi Mi 10T Lite, marketed for the European market - model number M2007J17G
Redmi Note 9 Pro 5G, marketed for the Chinese market - model number M2007J17C
(allegedly) Xiaomi Mi 10i, marketed for the Indian market - model number M2007J17I
From here it is clear that these 3 smartphones are nothing more than the same device, marketed with different brands and in different markets. In fact, only the last letter of the model changes, where the G stands for Global, the C for China and I of course for India.
Therefore we must not heat up the interest in this device too much, except for the fact that this Mi 10i will arrive slightly enhanced for the Indian market, as has already happened with other rebrands for India, as you will certainly have noticed that from the benchmark of Geekbench emerges an 8 GB RAM cut, not contemplated instead for the global and china brothers. Of course, if further news should come up we will not fail to tell you about it.