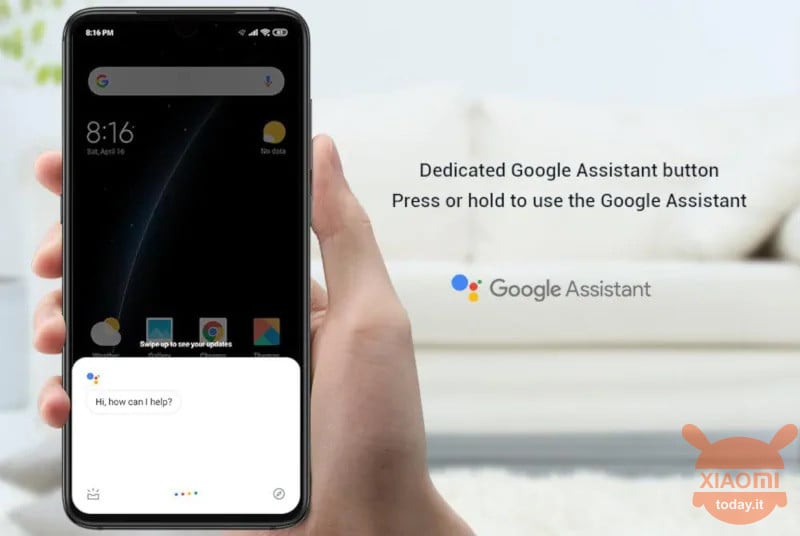 Are you interested in OFFERS? Be smart and subscribe to our Telegram channel! Lots of discount codes, offers, pricing errors on technology from Amazon and the best online stores.
Until the official landing of Xiaomi in Italy, those approaching the brand were aware that they should have been familiar with modding operations generally suitable for unlocking the bootloader, installing a recovery and maybe even flashing a ROM. To date, with the globalization of the Chinese brand, it is often not necessary to do so even for the installation of the GCam, but the soul of the geek is a trademark for the true Xiaomi user who wants to continue to customize and make their device unique.
So here comes a treat for the owners of I 9 following one of the trends of the moment, ie to equip the terminal with a physical key specifically dedicated to the virtual assistant. A solution appreciated by many but equally snubbed by others who prefer instead to choose which function to associate with the physical key in question. We are then met by a Magisk module developed by a user of the known XDA forum.
Xiaomi Mi 9: here is the virtual assistant's remap button
I AI Button Remapper is the name of the module that allows, as the name suggests, of remap the button dedicated to the virtual assistant with a series of options such as starting the camera, opening the music player or other applications, searching Google or you can decide to use the button to perform some operations such as switching from one music / video track to another or pause the multimedia content.
Currently the module is still under development and therefore allows the customization of the single key press, but in the future an update could come out that will allow to exploit the double or prolonged pressure. Of course, to take advantage of the Magisk module the modding operations mentioned at the beginning of the article and therefore the BL unlock and the TWRP flash are a must, but if you are interested in the issue you just have to proceed to download by clicking on the banner below.