Are you interested in OFFERS? Be smart and subscribe to our Telegram channel! Lots of discount codes, offers, pricing errors on technology from Amazon and the best online stores.
The Xiaomi Mi 9 SE is undoubtedly one of the most interesting smartphones released by the Chinese brand in recent months. In fact, the device incorporates hardware that we could almost define as top of the range at a more than competitive price, at least in China where it is sold at 1999 Yuan, or around 270 euros.
Obviously this makes us happy since it is still possible to import it directly from the Asian country, but some of us would prefer to buy it directly in the Global version and maybe even with the 20 band.
Xiaomi Mi 9 SE Global officially certified, presentation around the corner?
Well, apparently at least one of the two wishes would be about to be executed. In fact, the Xiaomi Mi 9 SE has appeared on the Xiaomi official website among the devices with "Global compliance", ie those that comply with the release of a Global version.
What does it mean? Well it's pretty obvious. The Mi 9 SE is coming to the rest of the world and considering that the Mi 9 has been available in Italy for a while, this global launch shouldn't take long.
As for the matter of the 20 band instead, unfortunately we cannot confirm it as up to now no leak has been found to suggest it. Obviously we hope so, and the fact that it is already on the Mi 9 keeps us positive.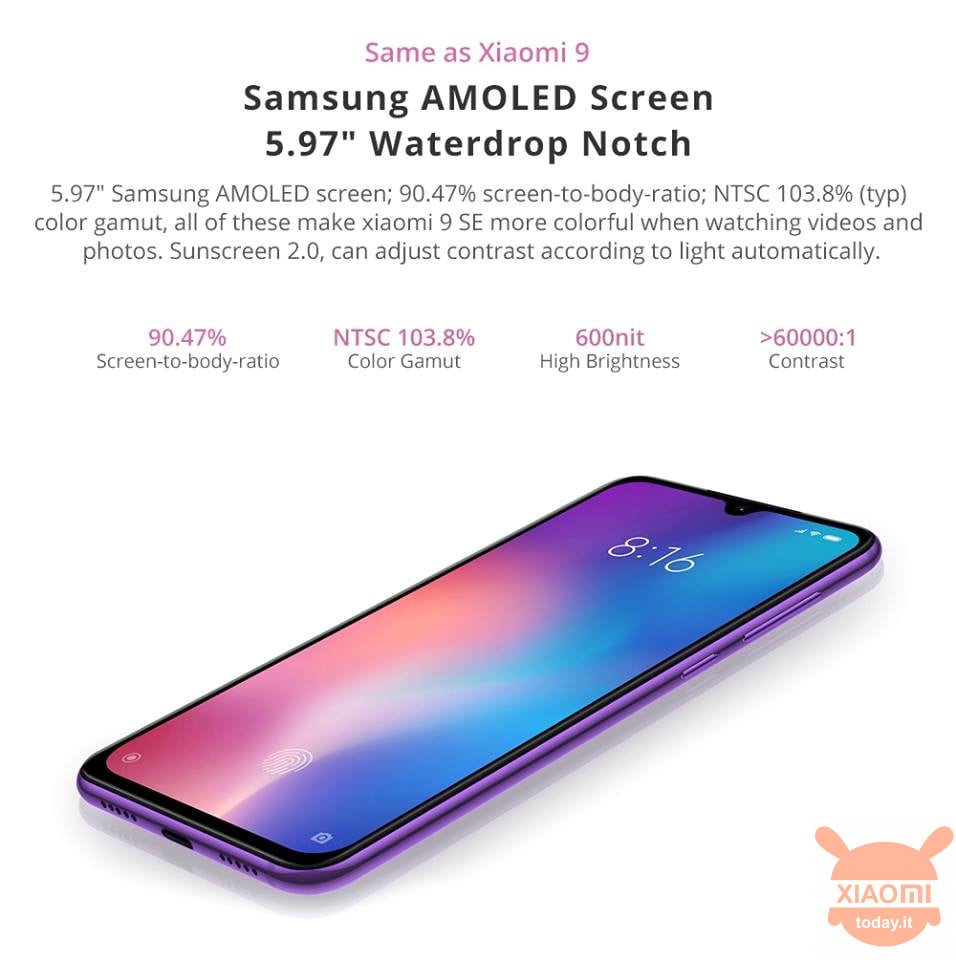 All other specifications should remain unchanged instead. So we will find a powerful Qualcomm Snapdragon 712 processor, 6GB of RAM and 64GB to 128GB internal memory. We will also have an excellent 5,97 inch display with Samsung AMOLED technology and fingerprint sensor below the screen; a photographic sector that is the envy of many flagships on the market with a Sony IMX586 sensor from 48MP supported by an ultra-wide camera from 13MP and a phone from 8MP.
We have to admit to being quite teased by the possible launch of a Global version of the Xiaomi Mi 9 SE. A device that, if priced correctly, could really become a best buy.
What do you think about it? Do you agree with us? Comment below with your opinion!
Our hands-on with the Xiaomi Mi 9 SE (and Mi 9).