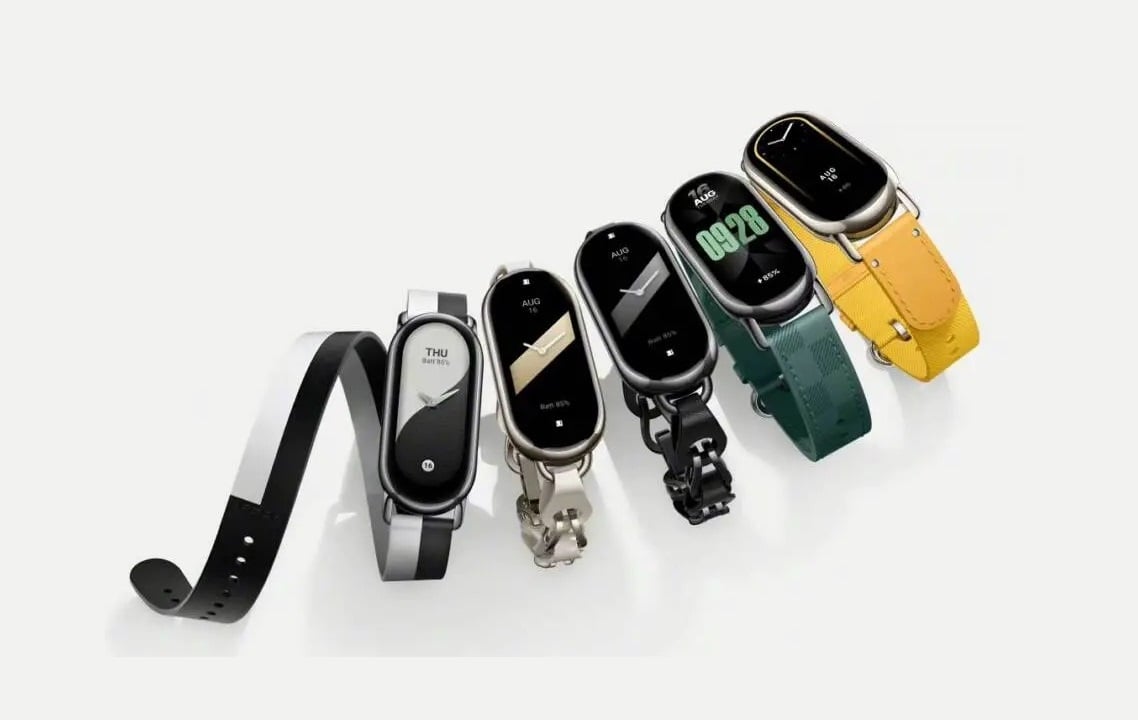 Xiaomi, the well-known Chinese manufacturer of smartphones and smart products, has announced the presentation date of its new fitness band, the Xiaomi Mi Smart Band 8. The event will be held on 26 September at 14 (Italian time) and will be broadcast live on Xiaomi's official website and on its social channels.
Xiaomi Mi Smart Band 8: presentation date in Italy revealed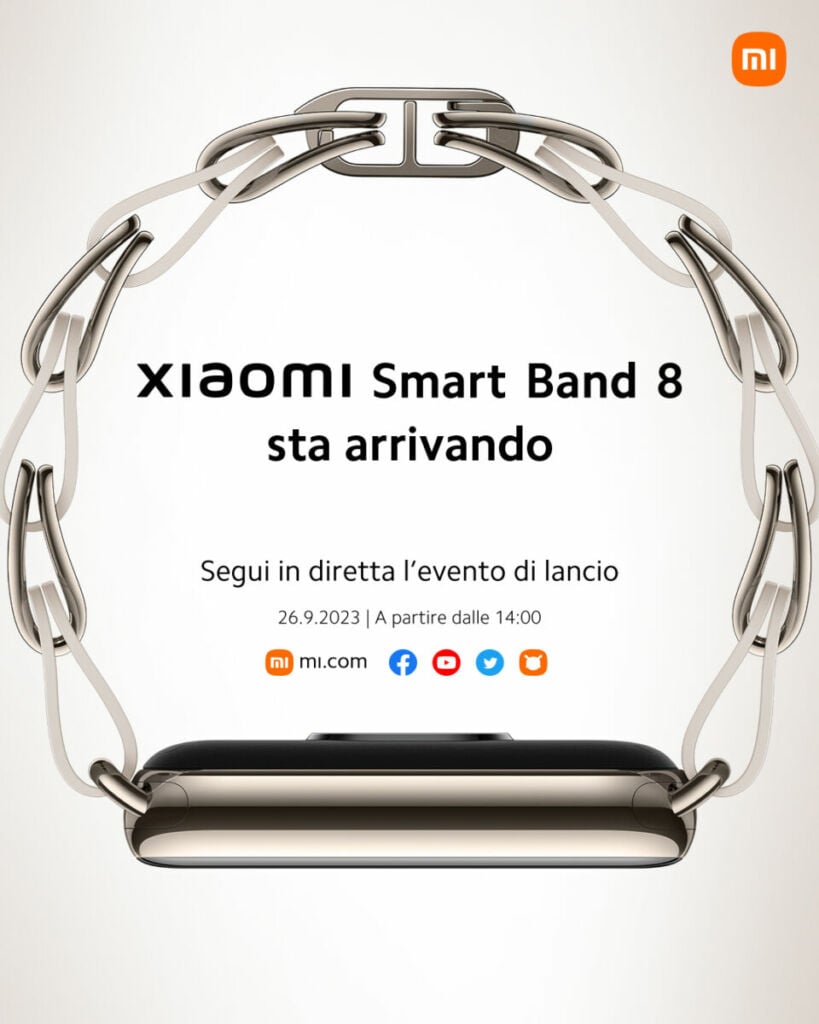 The Xiaomi Mi Smart Band 8 is the eighth generation of Xiaomi's popular smart bracelet series, which has won over millions of users around the world thanks to its value for money and advanced features.
The Mi Smart Band 8 features a different design compared to previous generations of the brand's smart bands. In fact, it has a metal central frame and is available in two colors: Black and Light Gold.
The fitness band allows you to Easily change straps on both sides, which can be removed with a single touch. There will be up to 10 bracelets of different materials and colors for sale, including colorful TPU bracelets, plaid pattern leather bracelets, braided bracelets, double circle leather bracelets, leather or stainless steel chain bracelets etc.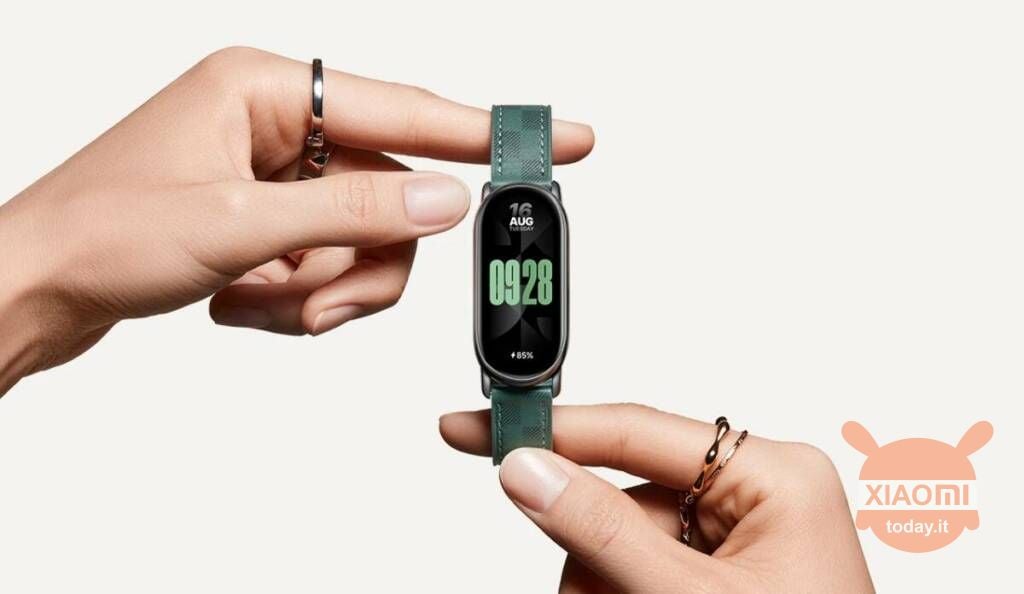 The Mi Band 8 has one AMOLED screen from 1,62 inches, 192*490 resolution and a maximum brightness of 600nit. It also has the function of automatic brightness adjustment.
On the software side, the Xiaomi Mi Band 8 offers more fun dials on which you can "play" with a tap. These games include pinball, 2048 and others.
As for sports, the Mi Band 8 supports a Comprehensive sports monitoring with up to 150 sports modes and professional sports algorithms. The fitness band also has gods high-performance sensors from Goodix to provide more precise monitoring of heart rate and blood oxygen.
Finally, regarding the battery, the fitness band has one battery life of 16 days with normal use and 5 days with AOD (AlwaysOnDisplay). It also has 2C fast charging function, and the charging time is less than 1 hour.
On offer on Amazon
€39,90
available
11 new from 39,90 €
13 used starting at € 31,92
as of December 9, 2023 13:20
Last updated on December 9, 2023 13:20