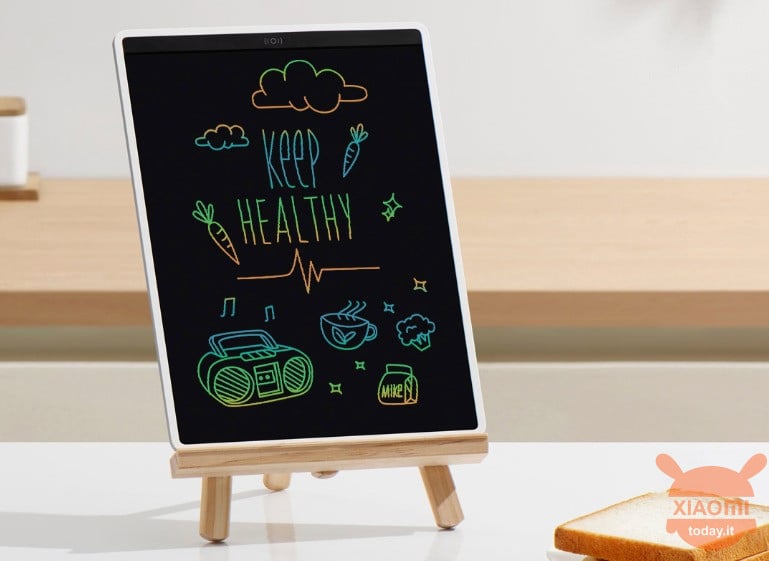 This morning, the official account of the Xiaomi store in China announced the launch of the Mijia LCD Blackboard Colorful Edition. The smart slate will start its crowdfunding campaign at 10:00 on January 4 at the special price of 59 yuan (8 euros), while its list price will be 69 yuan, about 9 euros.
Mijia LCD Blackboard Colorful Edition is the color version of the Xiaomi smart slate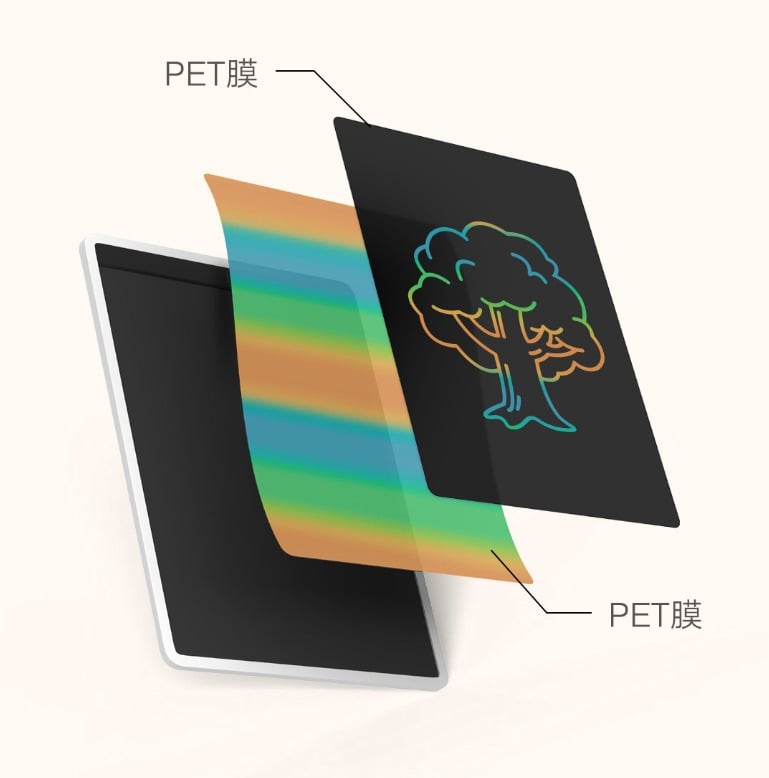 Different from the basic version of the Mijia LCD Blackboard, the colorful version uses a custom-made liquid crystal film that supports partitioned color rendering and pressure writing. This means that the thickness of the handwriting changes according to the force impressed.
It is reported that the Mijia LCD Blackboard Colorful Edition is 214*300*7,2mm in size and equipped with a 13,5-inch screen, so it is larger than the iPad 10 (10,9-inch) and is even healthier for our eyes.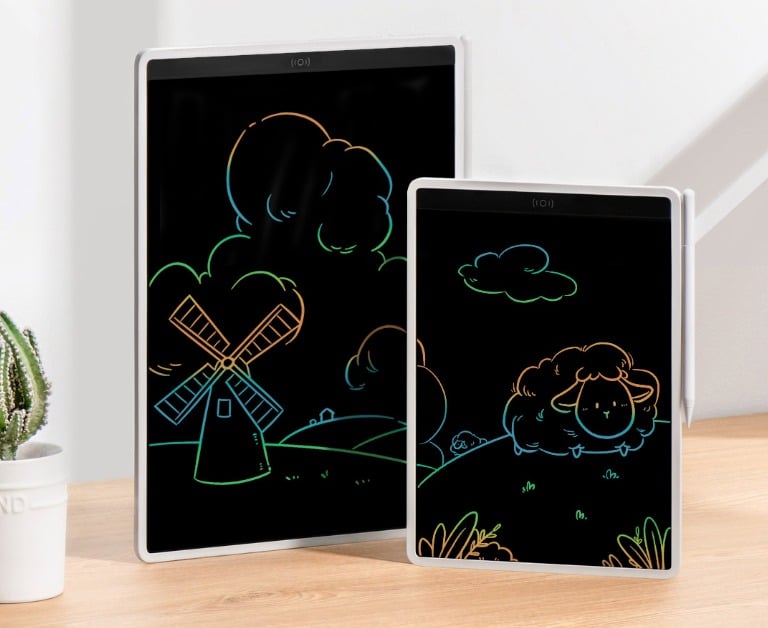 Thanks to the zero-power LCD screen design, the Mijia LCD Blackboard Colorful Edition only consumes a small amount of power when the screen is cleared. The brand claims that "by erasing 100 times a day, a button cell battery can be used for 365 days".
Otherwise, the Mijia LCD Blackboard Colorful Edition comes with a magnetic stylus. The slate can be erased by touching the top sensor with the top of the pen. Furthermore, the whiteboard is surrounded by very narrow edges with a recess on the right side where you can hang your pen thanks to the use of dedicated magnets.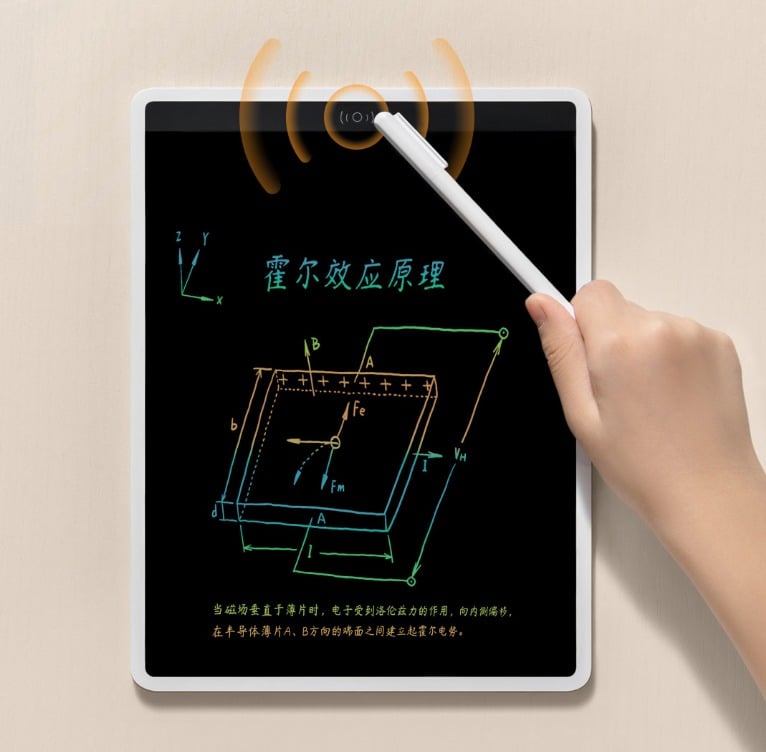 From a functional point of view, the colorful version of the blackboard can meet the needs of multiple scenarios such as notepad, visual demonstration in meetings, for studying and creating children's drawings, as a bulletin board and much more.
Finally, we point out that in China, through the WeChat mini-program "Jianbi World", you can follow tutorials to practice with stick figures.
29 January 2023 10: 59

Amazon.it
Price updated on: January 29, 2023 10:59