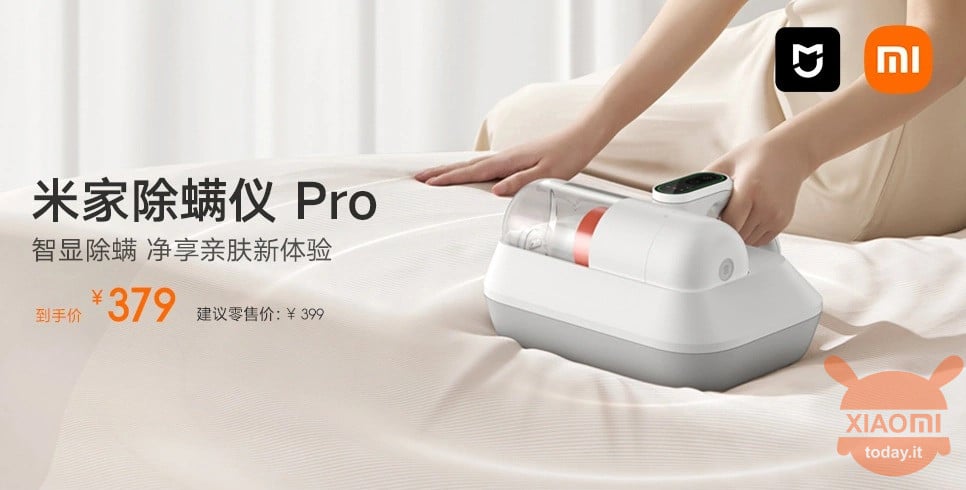 Are you interested in OFFERS? Be smart and subscribe to our Telegram channel! Lots of discount codes, offers, pricing errors on technology from Amazon and the best online stores.
This morning, the Chinese technology giant Xiaomi launched the new Mijia Mite Removal Instrument Pro. The product will be sold in China with a starting price of 379 yuan, about 52 euros at current exchange rates.
Xiaomi Mijia Mite Removal Pro announced: now with LED screen and real-time monitoring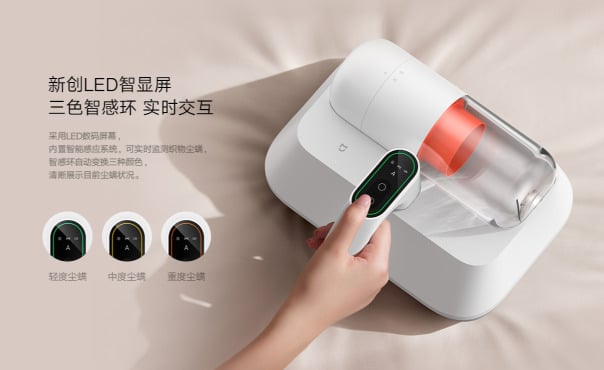 The biggest selling point of this mite remover is that it uses a digital LED screen with a built-in intelligent sensing system. This can monitor fabric dust mites in real time, with the intelligent detection ring automatically changing between three colors to clearly display the current dust mite status.
In terms of power, the Mijia Mite Removal Instrument Pro features a 400W high-performance motor, which can deliver up to 14kPa of suction, and has a 20cm-wide suction port to remove allergens.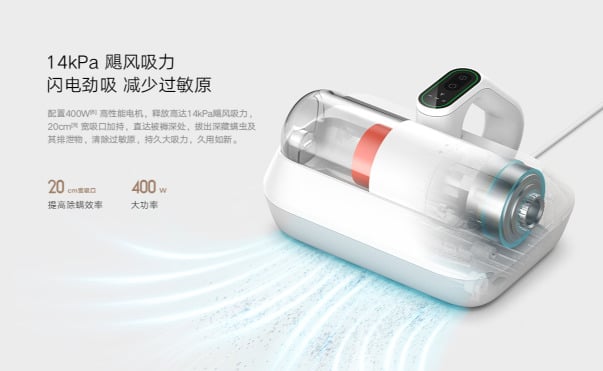 Plus, with the patented electric roller brush, the motor rotates at high speed to drive the rubber strip and soft bristles to perform up to 48000 strokes per minute. While the spiral structure allows the bristles to eliminate dust and mites without damaging the fabric.
At the same time, the Mijia Mite Removal Instrument Pro is equipped with a UV lamp with a wavelength of 254nm, a built-in independent motor that rotates at high speed, and supports 55°C drying. The cyclone air duct has been improved, and the filtration efficiency of the filter element can reach 99%.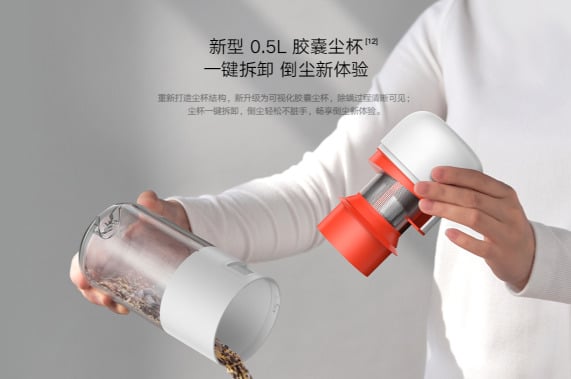 Not only that, the Mijia Mite Removal Instrument Pro uses specific frequency ultrasonic waves to act on mites, which can inhibit the feeding and reproduction of dust mites in their life cycle.
In addition, it also has a new 0,5L dust container, a newly upgraded visual design, the mite removal process is clearly visible, and the dust container also supports one-button disassembly for easy removal of the dust. dust.
Amazon offers
€336,00
€456,96
available
18 new from 336,00 €
to March 23, 2023 23:13
Last updated on March 23, 2023 23:13