This morning, Xiaomi Notebook's official account on Weibo (the Chinese Twitter) officially announced that the new Xiaomi Notebook Air 13 will be released at 19:00 on October 27, along with the Redmi Note12 series.
New Xiaomi Notebook Air 13 coming Thursday: it will be the thinnest laptop of the brand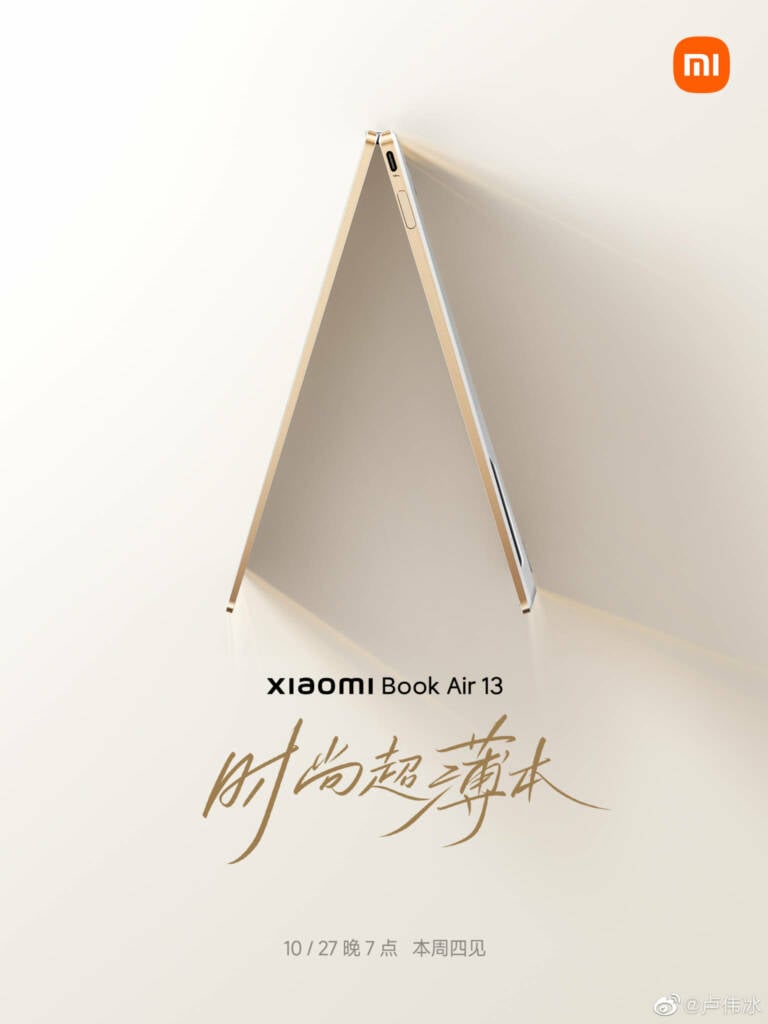 As some of you may know, the Mi Notebook Air was Xiaomi's first product in the notebook category, opening the doors to a long line of laptops. That said, the Air series hasn't been updated since 2019.
So the return of the Xiaomi Mi Notebook Air will bring a modernized design and new latest generation specifications. In fact, according to what Xiaomi has already revealed, the laptop will be really thin, with a thickness of about 12 mm. If confirmed, the next Notebook Air 13 will be the thinnest laptop ever launched by Xiaomi.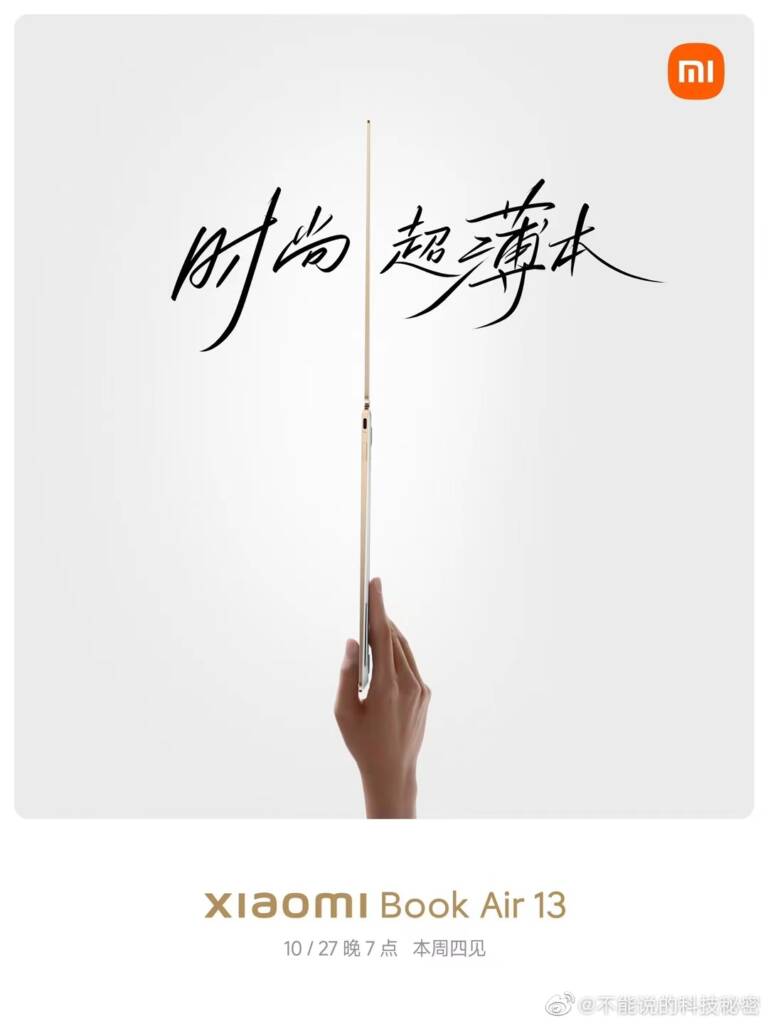 For the rest, judging by the official poster, the Mi Notebook Air 13 is still built entirely of metal, but the corners seem to be more pointed and a design with right-angled edges and contrasting colors has been introduced.
In addition, the device also appears to support 180-degree rotation, meaning the screen and keyboard are in the same plane.
As for the specifications, although the brand has not announced precise information on the parameters, the new Xiaomi Mi Notebook Air 13 has already been listed on the Xiaomi flagship store in the JD.com shop, kicking off reservations ( without knowing the cost).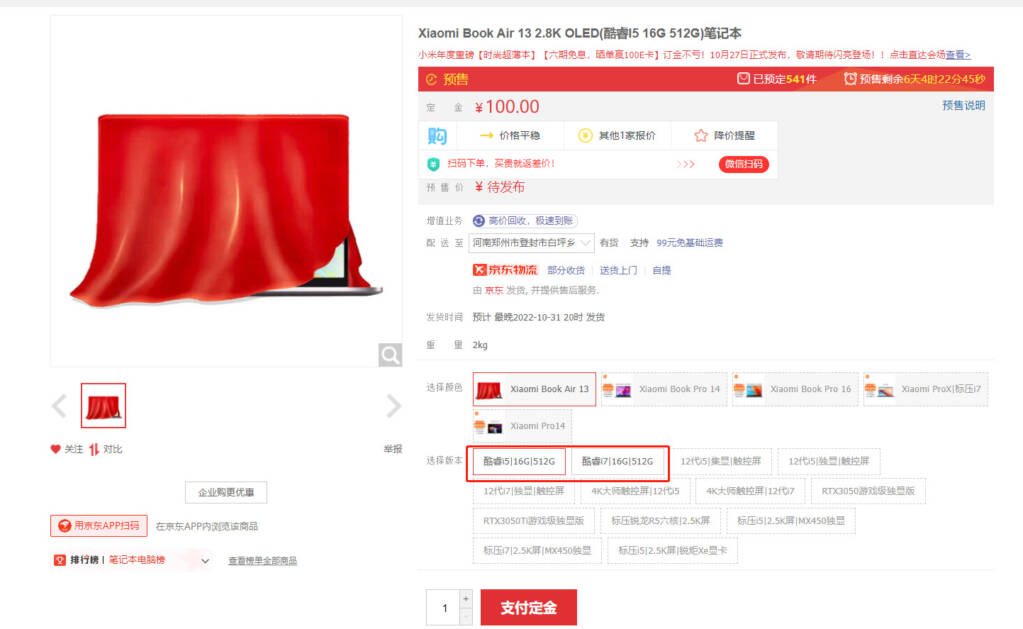 In any case, according to the information found thanks to the SKU code, the next Mi Notebook Air 13 should be equipped with a 2.8K OLED screen and will come in two configurations with 16GB of RAM, 512GB of hard drive and Intel Core i5 series processor or i7 series of your choice.
Xiaomi Pad 5 6GB RAM 128GB
10 December 2022 7: 23

Amazon.it
Price updated on: 10 December 2022 7:23