Are you interested in OFFERS? Be smart and subscribe to our Telegram channel! Lots of discount codes, offers, pricing errors on technology from Amazon and the best online stores.
Did we dare too much to say these words? Maybe yes, maybe not, but a recent announcement from Xiaomi about Android updates made us think maybe Lei Jun's company is not that bad. Before you start reading this article though, I would like to advise readers to read on this other article that we published some time ago. Having said that, we tell you why in our opinion, as of today, Xiaomi is comparable (not equal) to Samsung in terms of updates.
Xiaomi and updates: on par with Samsung? With the Redmi K60 Ultra there is a sign of hope
Xiaomi recently launched the Redmi K60 Ultra, and only now announced that this smartphone will receive software updates for 5 years. This news is significant, as Xiaomi, unlike brands such as Apple and Samsung, has not always guaranteed long software support for its devices, often receiving criticism for this reason.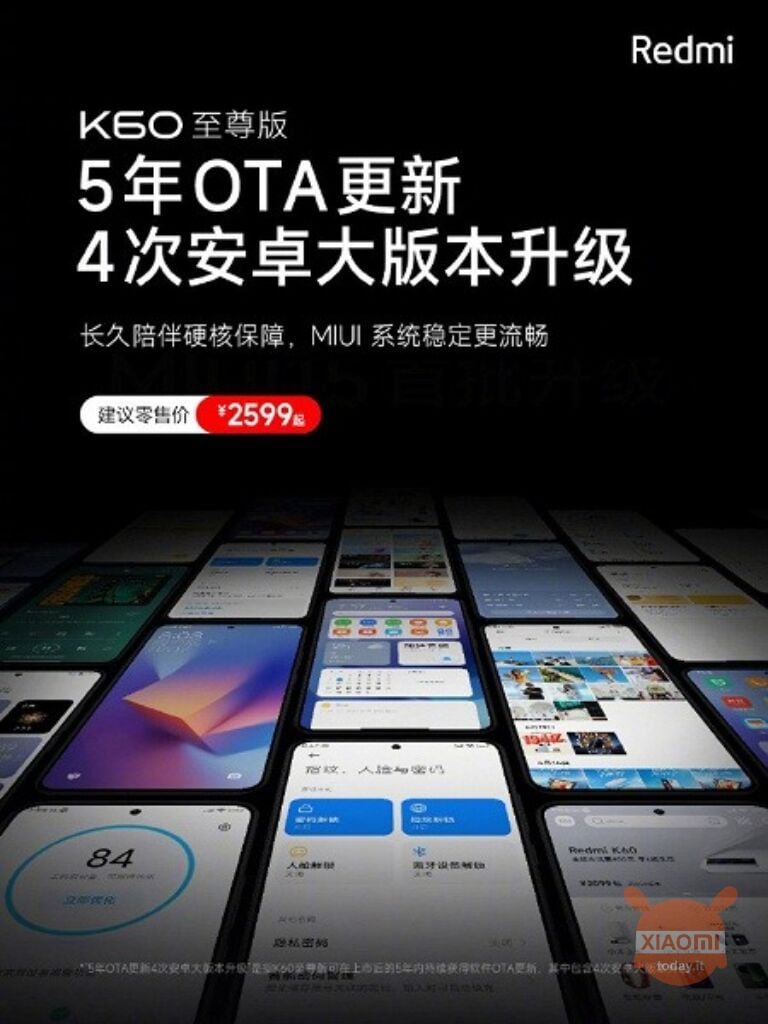 With the Redmi K60 Ultra, Xiaomi aligns with the level of software support offered by Samsung. However, it is not the only brand to make similar promises: other brands such as Vivo and OnePlus have also announced extended support (4-5 years) for their flagship devices. The Redmi K60 Ultra was launched with Android 13, but guaranteed to receive up to Android 17. It would be desirable for other devices, such as those in the Redmi Note series, to also benefit from 5-year software support.
The Role of Processor Manufacturers in Android Updates
While tech enthusiasts eagerly await Android updates for their devices, one crucial aspect of the update process is often forgotten: the role of processor manufacturers. Contrary to what one might think, the responsibility for updates does not fall exclusively on smartphone manufacturers.
Google, while being the creator of Android, does not directly update the core systems of Android devices. After releasing an update for its Pixel devices, it has to be adapted and customized by various smartphone manufacturers, such as Samsung, Xiaomi and OnePlus. However, before that happens, chipset makers like Qualcomm and MediaTek, play a key role.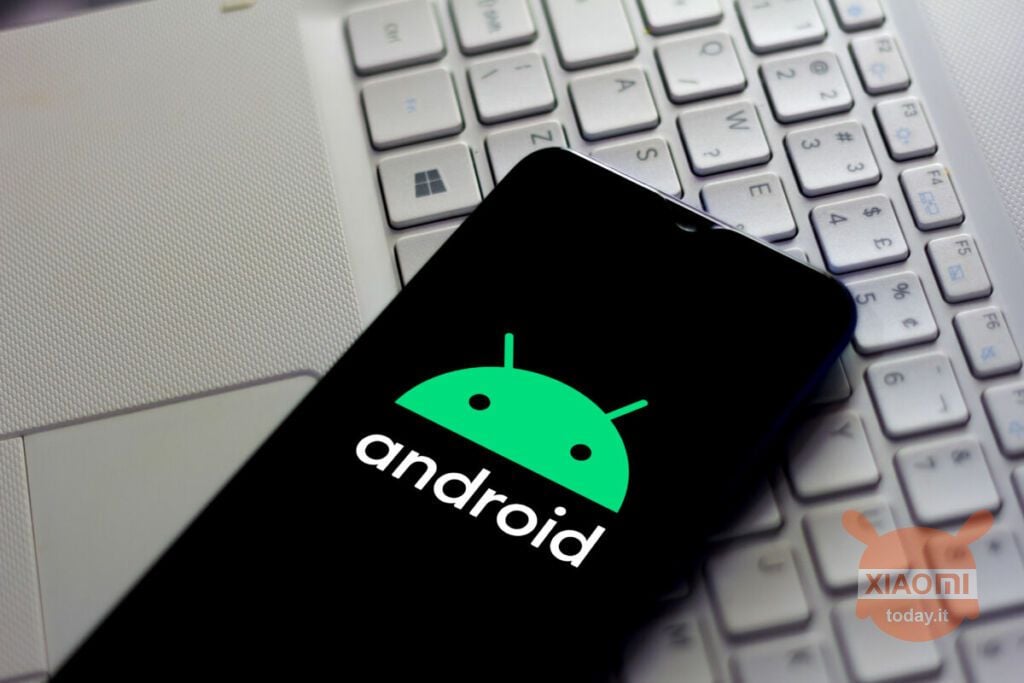 These processor manufacturers they have to ensure that their chips are compatible with new versions of Android. Qualcomm, for example, provides support for at least three versions of Android during the lifecycle of its mobile platforms. This means that if a device is equipped with a Qualcomm chipset, it may receive at least three major Android updates, provided the device manufacturer decides to implement them.
On the other hand, MediaTek, which produces processors for many mid-range and low-end devices, it doesn't have a clear strategy for Android update support. This may explain why many devices with MediaTek chipsets don't receive frequent updates.
Prices on Amazon
€412,89
available
3 new from 412,89 €
to August 25, 2023 11:59 pm
Last update of the 25 August 2023 11: 59