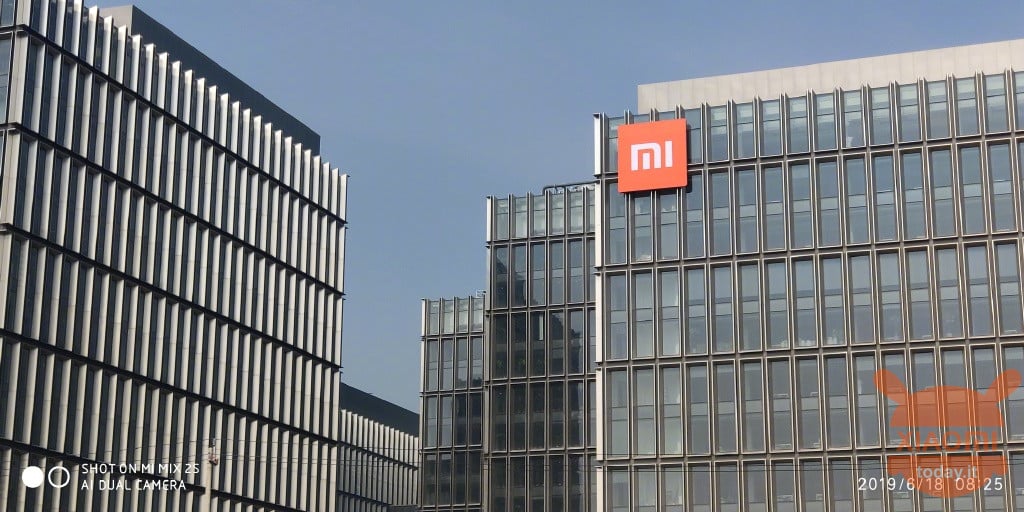 Despite Xiaomi has become one of the largest smartphone manufacturers in the world, the Chinese company is still relatively young. In fact, only the 2010 dates back to the year of foundation by Lei jun and Lin Bin.
In these nine years Xiaomi has never had a permanent home, but has changed over time from one building to another. Well, soon it may not be so, according to the words of Lin Bin, the current president of the Chinese giant.
Xiaomi about to change location, new area of ​​210 thousand square meters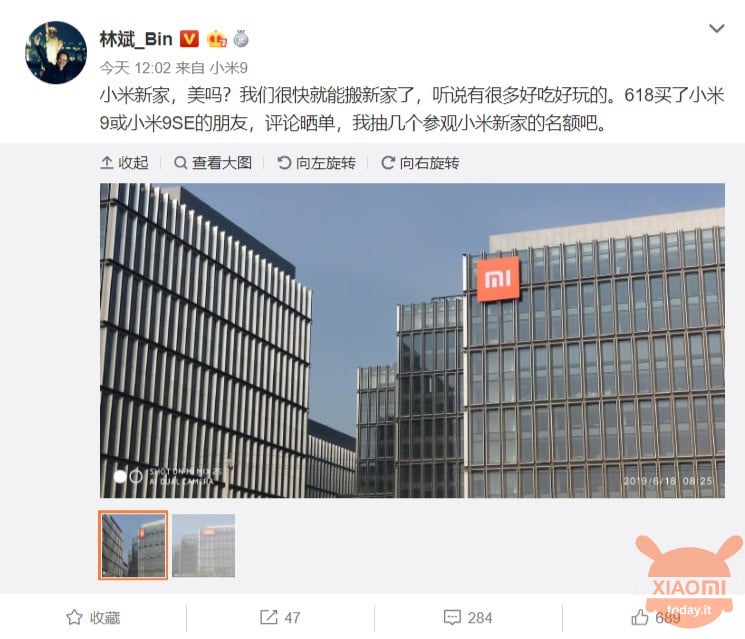 In fact, Lin Bin has just shared the photo of a building on the social media, adding that "We will move to a new home soon. They told me that we will find many delicious and funny things ".
The president of Xiaomi then revealed that the new headquarters of the company will occupy an area of ​​210 thousand square meters. While the name of the complex has not yet been communicated, many Chinese users think it could be called "Xiaomi Science and Technology Park", or Xiaomi's science and technology park.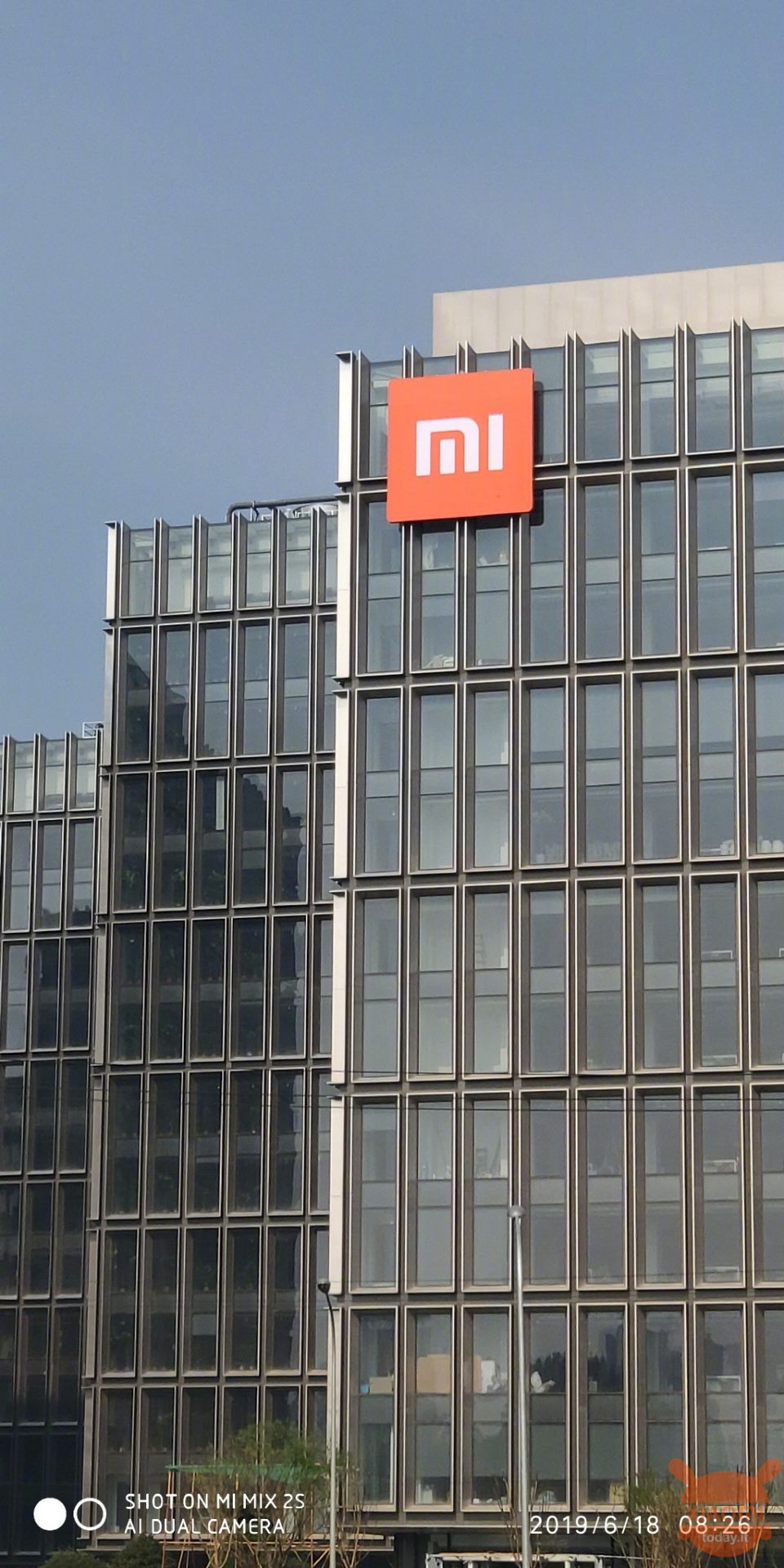 According to other rumors, the Xiaomi Science and Technology Park will be located in Shangdi, in the Haidian District district, also in Beijing (near the headquarters of Baidu, Lenovo and other Chinese technology giants). In the area of ​​210.000 square meters we will find then eight buildings and investments for around 2 billion Yuan, about 260 million euros.
In the far 2015, Lei Jun's founder said on Weibo that "Xiaomi has been in Beijing for five years, moving from the Yingu Building, Rolling Stone Building and ending up in the Colorful City. Xiaomi has rented four buildings in the Colorful City and has moved almost once a year. "Adding then is that" One day we will have our own headquarters in Beijing, well connected by public transport and welcoming new employees. "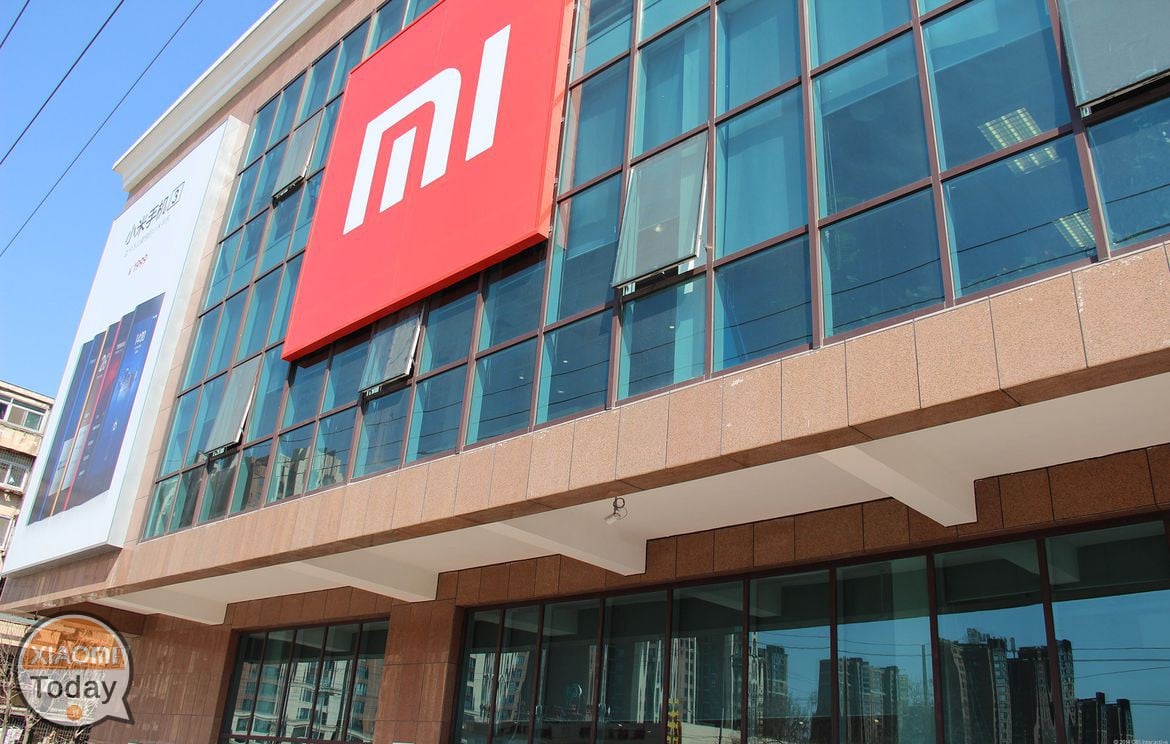 In any case, the move should not cause any slowdown in research and development or in the production of devices.
Are you interested in OFFERS? Follow our TELEGRAM Channel! Many discount codes, offers, some exclusive of the group, on phones, tablet gadgets and technology.