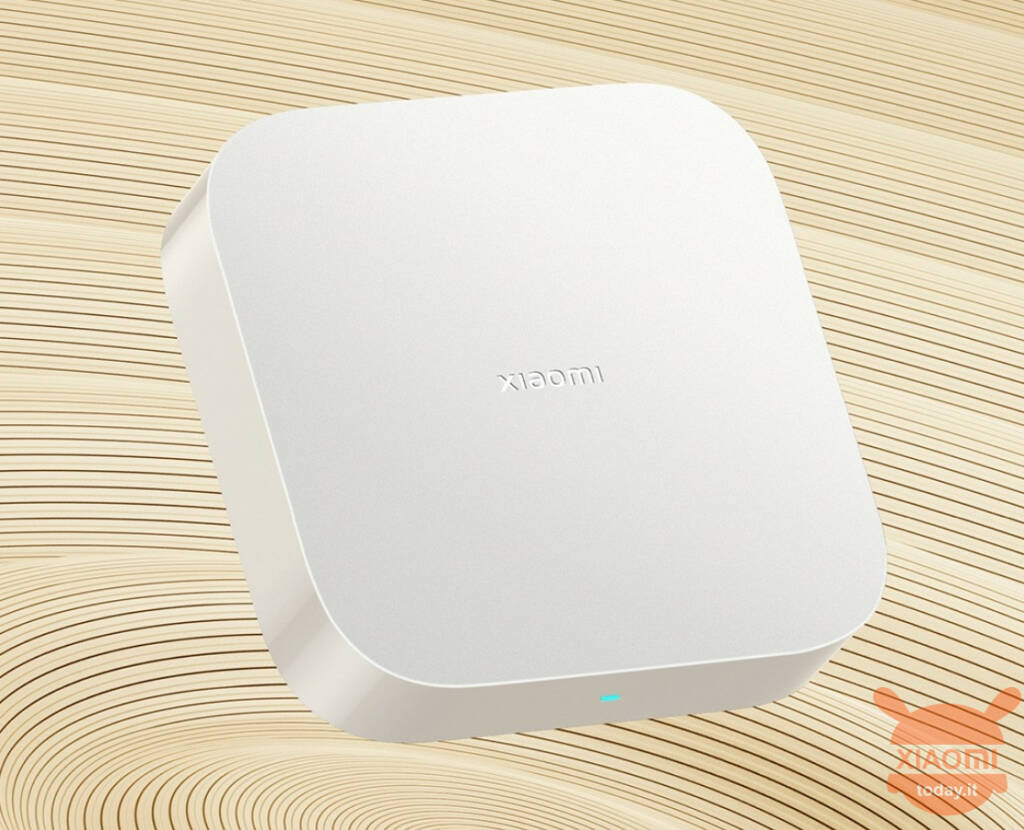 Today Xiaomi officially released the new Smart Multimode Gateway 2. The product will go crowdfunding in China at the price of 189 yuan, about 27 euros at the current exchange rate.
Xiaomi Smart Multimode Gateway 2 official: supports Bluetooth, Bluetooth Mesh and Zigbee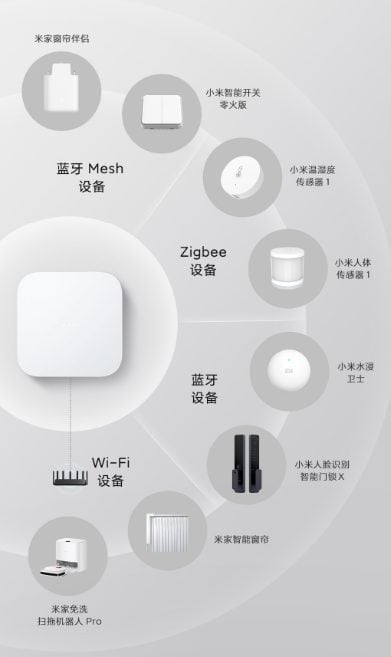 The new generation of smart home control center, the Xiaomi Smart Multimode Gateway 2 supports 2,4GHz and 5GHz dual-band Wi-Fi, supports more device connections, and has greater wall penetration and anti- interference.
Furthermore, thanks to a direct connection with the RJ45 wired network port, the transmission of data from the remote control to the smart equipment is more stable and efficient.
As for smart connectivity, the Xiaomi Smart Multimode Gateway 2 supports three traditional communication protocols: Bluetooth, Bluetooth Mesh and Zigbee. Therefore, a single gateway can be interconnected to smart devices with different protocols.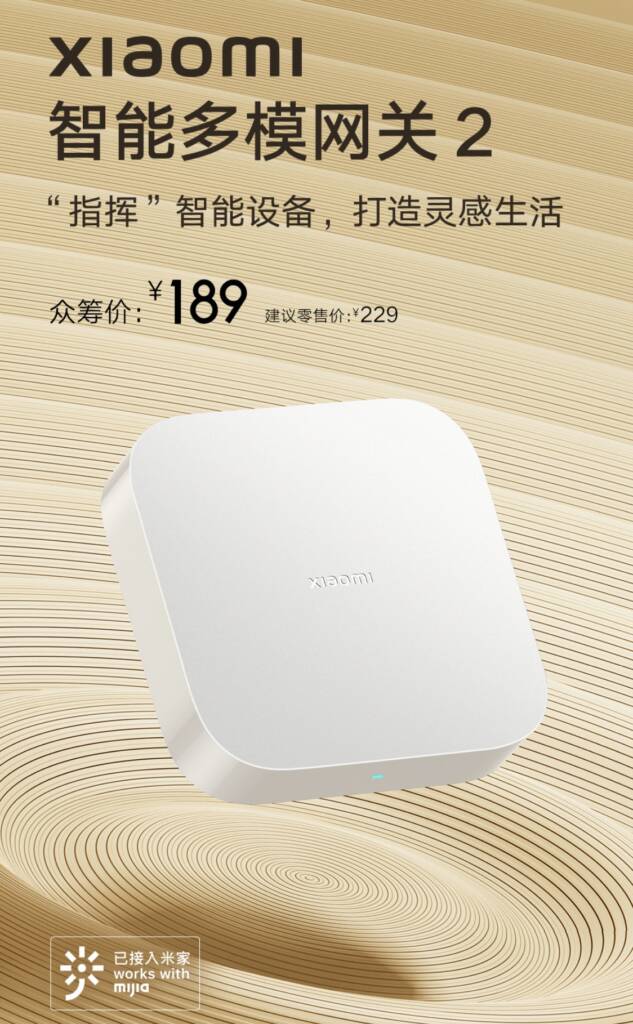 Compared to the previous generation product, the Xiaomi Smart Multimode Gateway 2 upgrades to a dual-core processor, 128 MB of RAM memory and the speed is increased by 100%, so that more than 100 smart devices can be connected stably at the same time.
We can therefore imagine a usage scenario in which thanks to the Xiaomi smart lock, the lights can be turned on automatically and the curtains can be closed instantly when you return home. Or when the washing machine is finished, the smart hanger will automatically go down and the lights will automatically turn on in the balcony.
In terms of design, the Gateway adopts a minimal body with an angular cut design and the exterior is made of anti-UV material, which should not yellow after long-term use, is also V-0 level flame retardant and has good resistance to high temperatures.
Finally, according to official data, the Smart Multimode Gateway 2 can be configured in just three steps. After connecting to the power, it will enter the waiting state for connection. The Mijia app login account opens and clicks to add the gateway.
XIAOMI IMILAB EC2 SMART WITH GATEWAY CMSXJ11A + CMSXJ11AG
8 December 2022 10: 00

Amazon.it
Price updated on: 8 December 2022 10:00