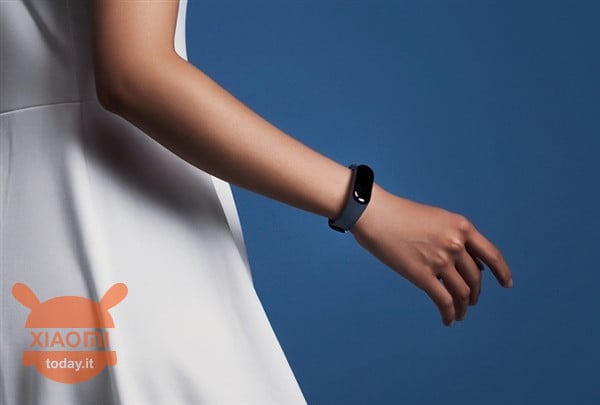 The growth of Xiaomi seems unstoppable, at least on the wearables front. The Chinese giant has in fact become the first wearable manufacturer in the world, surpassing the company that has dominated the sector in recent years: Apple.
Xiaomi Redmi 7 Global
ATGRATIS Shipping from Italy 24 / 48h - Cover and Film free
In the last report of the IDC market research company covering the third quarter of the 2018, Xiaomi got one growth of 90.9% compared to the previous year, therefore it has practically doubled its presence on the market.
Specifically, the devices shipped by the company have increased by 6,9 million units, and this for two main reasons: the release of the new Mi Band 3 and expansion outside of China; the fitness band is now officially on sale in several countries including Italy.
Xiaomi exceeds Apple and becomes the first wearable manufacturer in the world
If we look at the data closely, we find out that sales in the Chinese market have dropped from 80% to 61%, this means that in areas such as Europe, India, the Middle East and Africa, there has been a growth of almost 20%.
On the other hand, Apple has instead chosen to present the Apple Watch 4 at a higher price, without decreasing the price of previous versions, this did not allow the American company to grow, which instead lost market share and fell into second position.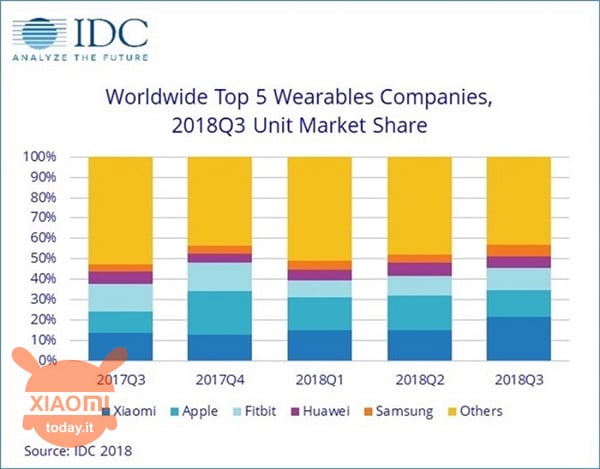 Despite these data are not very positive, the latest Apple Watch is still the best-selling device of the last quarter with 4,2 million units shipped. We must also take into account that Apple is able to derive much more per unit sold and then ultimately Apple will not be in crisis after the news today.
As for the other wearable companies, we have Fitbit in third place with 3,5 million units shipped and 10,9% market share, Huawei with 1,9 and 5,9% and Samsung closes with 1,8 and 5,6%. Finally, all the other lesser-known brands have a total of 13,7 million devices sold with the 43% market share.