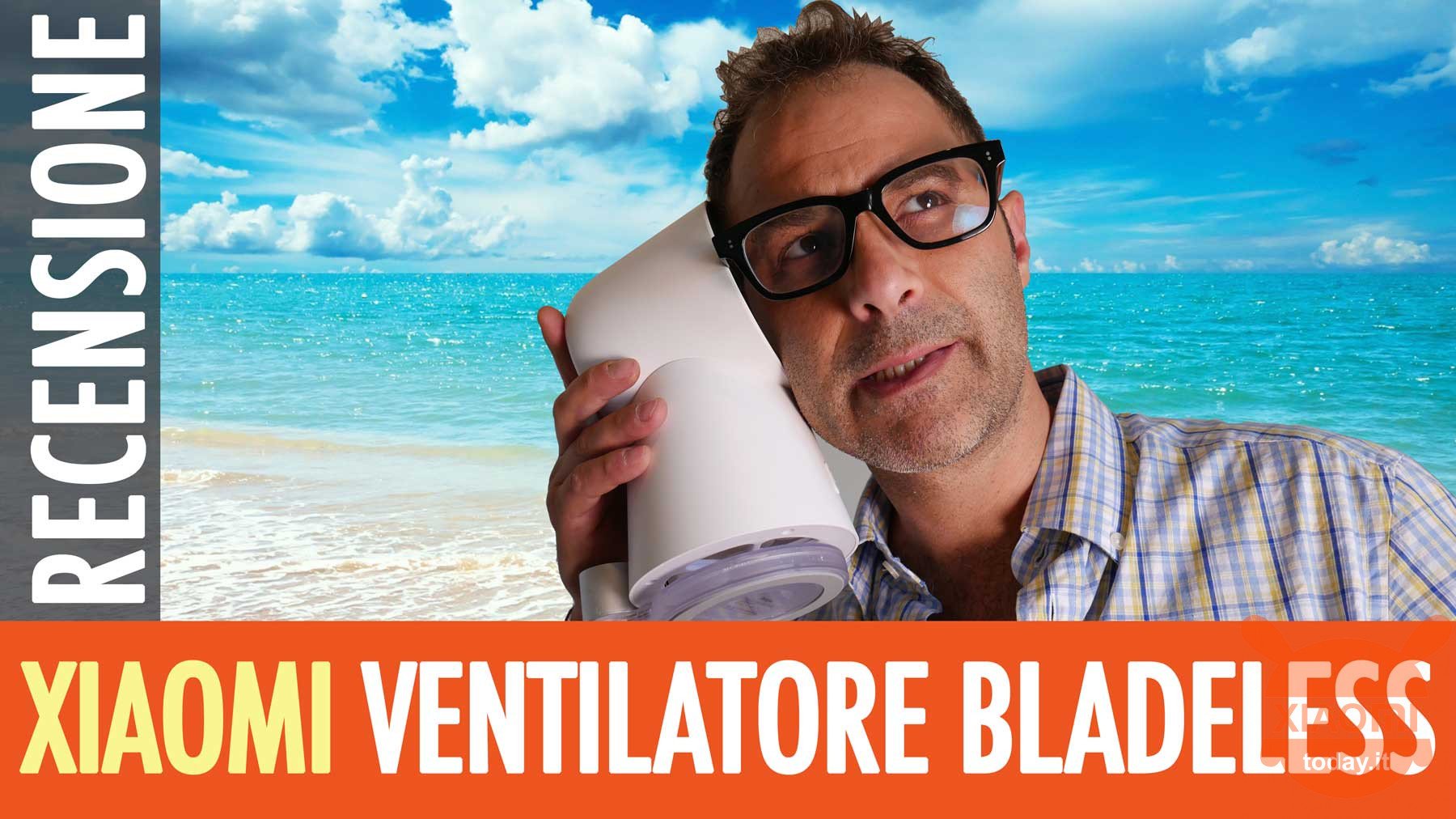 YouPin, Xiaomi's crowdfunding, has accustomed us to many beautiful quality gadgets and unbeatable prices. This is also the case with Xiaomi Happy Life 3 in 1 Mini Cooling Fan Bladeless that really won me over for its design, features and absurd price.

🇨🇳 Priority Direct Mail Shipping (Delivery 10 / 15gg, NO customs) ✈

GRAT FREE Priority Line Delivery (10 / 15gg, No Customs) ✈

Like all bladeless fans (without blades) it has a characteristic cylinder from which the air, drawn from both the lower and rear parts, comes out. In fact the technology at the base of these types of fans, allows to channel the air onto the cylinder walls ensuring a greater and uniform flow rate.

Another great advantage of bladeless systems is certainly on the aesthetic side: the lack of moving elements, combined with the curious shape, give it a unique and minimal design that "furnishes" regardless of its operation.

The Xiaomi Happy Life is available only in white, made entirely of plastic, size 23cm x 10cm x 10cm is therefore rather small and also adapted to a desk.

The ventilation function can be adjusted to three positions by means of a convenient selector on the front. The first speed, although very silent, is perhaps too "bland". The second and above all the third that leads the fan at its maximum power (8W) are instead pleasant and perform their function perfectly while maintaining the noise level to acceptable levels (40db).

Ma the Xiaomi Happy Life is also able to humidify and deodorize the air. In fact, in the lower part there is a humidifier (1.5W) and a tank from 60ml which guarantees an autonomy of 3h. The steam flow coming from the back is conveyed into the air stream and diffused into the room together with it. It is also possible to add fragrances that transform the dehumidifier into a fragrance environmental deodorant

!

Finally it is also presents one led light (3000k) in the back of the cylinder. It has a power of 1W so it is more useful to give a cool effect than to illuminate.

In the package we find only a convenient pipette to recharge the water tank, pads to add fragrant fragrances, a manual in Chinese / English. The power supply is not present, but since the attack is of USB type it is possible to power the Xiaomi Happy Life with any phone charger (5V 2A) or even with a powerbank.

In conclusion I would recommend this fan for its truly beautiful and unique design, ventilation not very powerful but still effective, but above all for the incredible value for money.

🇨🇳 Priority Direct Mail Shipping (Delivery 10 / 15gg, NO customs) ✈

GRAT FREE Priority Line Delivery (10 / 15gg, No Customs) ✈
Are you interested in OFFERS? Follow our TELEGRAM Channel! Many discount codes, offers, some exclusive of the group, on phones, tablet gadgets and technology.