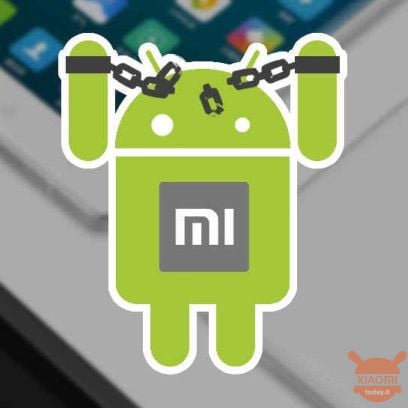 The update of the year, so we can call it. The most anticipated update (along with that of MIUI 11) is related to the tenth release of the operating system Android. A few days ago we told you how the Redmi K20 Pro was the first device of the brand to receive, simultaneously with the devices Google Pixel, the update ad Android 10; subsequently, in a "modified" and absolutely not stable version, the team of XDA has informed us of different ROMs based on the same system for POCOPHONE F1, Xiaomi Mi 6, Mi 8 and Redmi Note 5. Today, it's up to other devices to receive this update, or Xiaomi Mi A2, Mi Mix 2 and Mi Mix 2S. Also in this case we warn you that it is not a question of official and stable ROMs.
10 Android ROM for Xiaomi Mi A2, Mi Mix 2 and Mi Mix 2S
For Android 10 on Xiaomi Mi A2, is available as an alpha version LineageOS 17. Since this is the first alpha version, it does not yet contain special customizations and can be considered an Open Source version of the ROM. The builds are intended for flashing only on I A2 and not on Xiaomi Mi 6X, despite the similarities in the hardware. The team points out that the camera app in the ROM does not work properly, but can be remedied installing a camera other than the Play Store.

LineageOS 17 based on Android 10 for Xiaomi Mi A2
Similarly, a first unofficial version of LineageOS 17 based on Android 10 is available for Xiaomi Mi Mix 2. Even here there are several bugs that could be annoying: for example, The stock messaging app does not have notifications e the clock app has failed because some alarms do not work. Similarly to the A2 Mi you can run for repairs by installing alternative apps from the Play Store.
LineageOS 17 based on Android 10 for Xiaomi Mi Mix 2
To upgrade to Android 10 ROM of the older brother of the latter, or the Mi Mix 2S, we can no longer resort to a LineageOS, but to one Pixel3. In this case, unfortunately, the XDA staff has not yet been able to find a complete list of bugs brought by this version but in any case they are recommended to proceed with caution with the installation of unofficial software.
Pixel3 based on Android 10 for Xiaomi Mi Mix 2S
As always we thank the XDA developer staff and we recommend that you proceed with absolute care, providing first of all to make a backup to safeguard all your data.
Are you interested in OFFERS? Follow our TELEGRAM Channel! Many discount codes, offers, some exclusive of the group, on phones, tablet gadgets and technology.