Are you interested in OFFERS? Be smart and subscribe to our Telegram channel! Lots of discount codes, offers, pricing errors on technology from Amazon and the best online stores.
The Android runtime, known as ART (Android Runtime), is the key element that allows applications to run on the operating system. This essential component has received updates via Google Play system updates starting with Android 12. Recently, Google provided details on the latest ART news and upcoming improvements.
What is ART (Android Runtime)?
Android Runtime, better known as ART, is the beating heart of the Android operating system. When we talk about "runtime," we're referring to the environment in which Android applications run. Practically, whenever we launch an app on our Android device, it is ART that makes it work. It provides the essential APIs and runtime upon which all apps and most operating system services rely. Programming languages ​​like Java and Kotlin are compiled to bytecode, which ART executes, allowing apps to run smoothly.
Update details and improvements
Since Android 12 was introduced, ART has received constant updates through the Google Play system. These updates aren't just routine – they bring significant improvements with them. For example, with the latest ART 13 update, runtime and compiler optimizations led to an impressive 30% improvement in app launch times on some devices.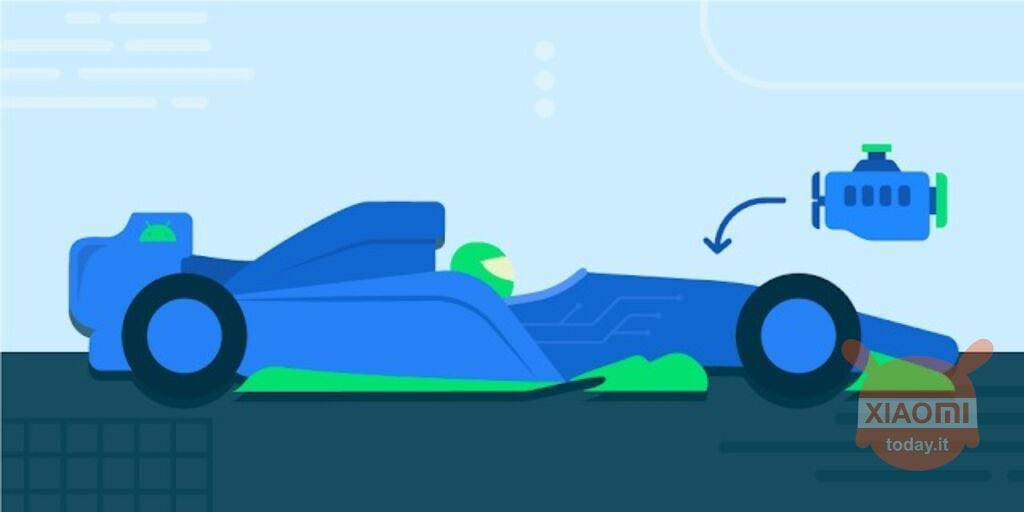 Read also: Xiaomi and Android updates - now on par with Samsung
But that is not all. The ART APEX module, an advanced software component, has significantly more APIs than any other APEX module. This form supports a quarter of the developer APIs available in the development kit. And that's not all: ART has a compiler that aims to make the most of the underlying hardware, generating chipset-specific instructions, such as Arm SVE.
Google has invested heavily in the testing process for Android Runtime updates. Imagine the complexity of compiling over 18 million APKs, running app compatibility tests and launch, performance and memory benchmarks on a huge range of the green robot's devices. This pledge ensures updates are robust and reliable.
And the news does not stop at ART 13. Google has already announced that ART 14, rolling out in the coming months, will bring new compiler and runtime optimizations, further improving performance and reducing code size.
Through | 9to5Google
Prices on Amazon
€90,88
€99,00
available
2 new from 90,88 €
5 used starting at € 72,62
to August 25, 2023 12:03 pm
Last update of the 25 August 2023 12: 03