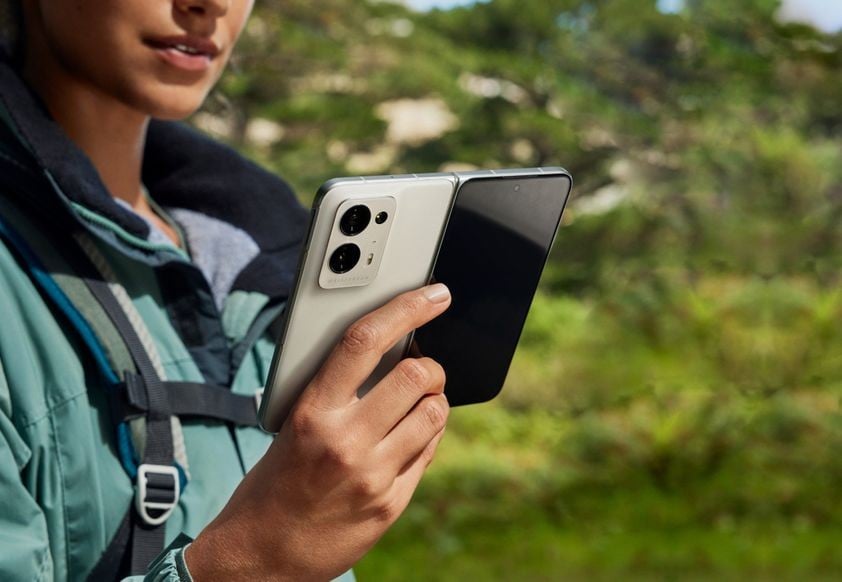 Are you interested in OFFERS? Be smart and subscribe to our Telegram channel! Lots of discount codes, offers, pricing errors on technology from Amazon and the best online stores.
The next foldable smartphone model from OPPO, which logically should be called FindN3, will bring substantial changes regarding format and general proportions compared to its predecessor. Here are all the details.
Larger displays and increased formats: here is OPPO Find N3
OPPO Find N3 may have a significantly larger internal display. Compared to the 7,1″ of its predecessor, the N2, the Find N3 could boast one 7,82″ screen. This is a noticeable increase of about 0,7″, but it remains uncertain how it will affect the overall size of the smartphone.
Digital Chat Station, a famous Weibo information leaker, shared that the external screen of the device will also receive substantial updates. It is expected a increase from 5,54″ to 6,1″ with 20:9 aspect ratio. Until now, Oppo's Find N series devices have tended to be more rectangular than, for example, the Samsung Galaxy Z Fold models.
If the Find N3 maintains this aspect ratio, it could mean greater width, which is crucial for the user experience. However, giving the device a slimmer design like the Z Fold could take it away from its original identity. Despite this, it seems that Oppo wants to experiment with this change of direction.
As for the hardware specs, it rumbles of a basic configuration with well 16 GB of RAM, with a possible 24GB variant. There are also rumors that the device could have 1TB of storage on a UFS 4.0 chip. There have been no further reveals about the processor or camera, but they are expected to be at the top of the industry.
When will it be launched?
We expect the Find N3 to launch in September, probably alongside the N3 Flip. It is still unclear if it will be available globally or if it will be reserved for the Chinese market, like its predecessors.
It should be noted, however, that there may also be a launch of the OnePlus Open, which could be a rebranded version of the Find N3.