This offer today is dedicated to the Xiaomi bluetooth soundbar, the perfect product for those who want to boost their home entertainment. Today available at an unmissable price thanks to our offer:
EU EU priority line shipping (10 / 15gg delivery, NO customs) ✈
🇨🇳 Priority Line Delivery (Delivery 10-15gg, NO customs) ✈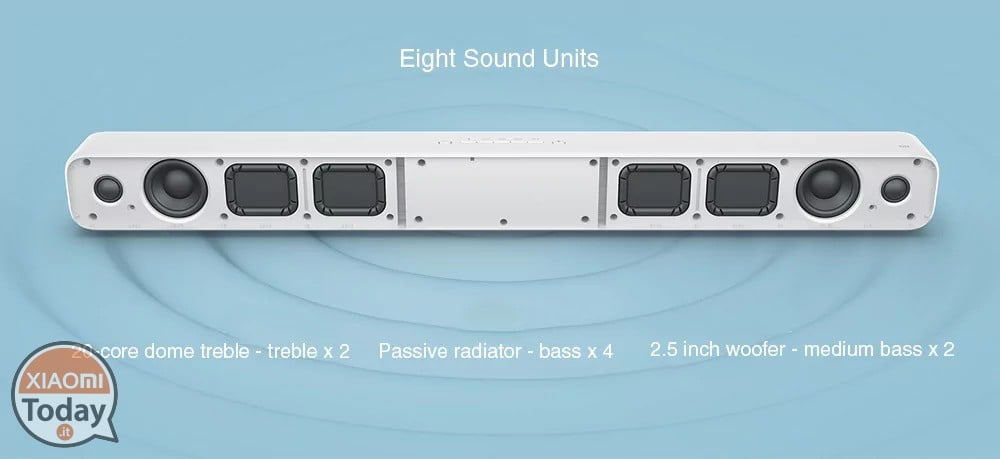 The Xiaomi soundbar offers quality sound, thanks to 8 audio units: 2 treble speaker, 4 passive radiators and 2 woofer from 2,5 ″. The bluetooth technology and the various interfaces guarantee great versatility in the field of connectivity (in fact we find optical cable, aux, rc cable and spdif). The design of the soundbar is elegant and adapts perfectly to any type of decor. Installation is quick and easy and requires no special operations.
EU EU priority line shipping (10 / 15gg delivery, NO customs) ✈
🇨🇳 Priority Line Delivery (Delivery 10-15gg, NO customs) ✈