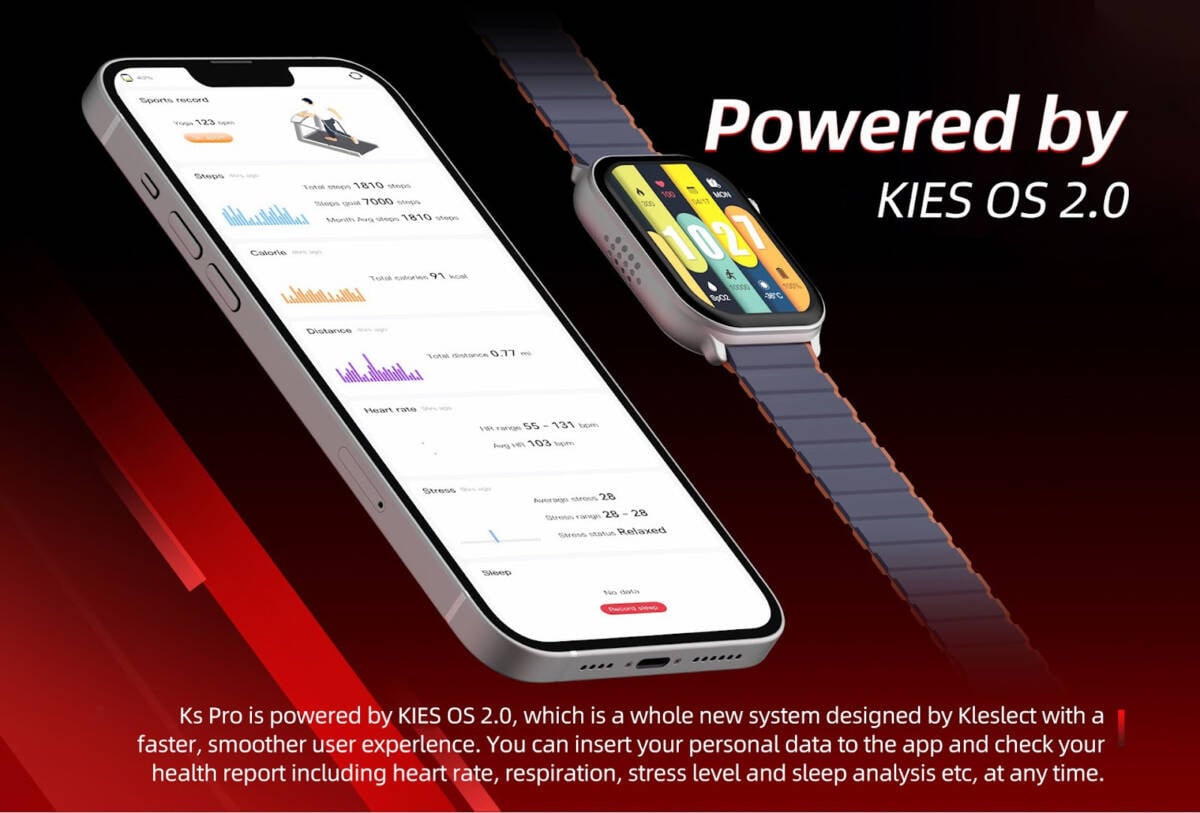 The well-known technology brand KIESLECT is proud to announce the imminent launch of its innovative product, the smartwatch KIESLECT Ks Pro. Specially designed to meet the needs of elites and young professionals, this cutting-edge device combines superior functionality, advanced technology, and elegant design to deliver an unrivaled user experience. In celebration of the brand's 12th anniversary, KIESLECT Ks Pro will be launched on June XNUMX with an exciting promotional offer. Using the exclusive code KIESKSPRO ($10), priced at just $95 for a limited time, June 12-18, Pacific Time (PST).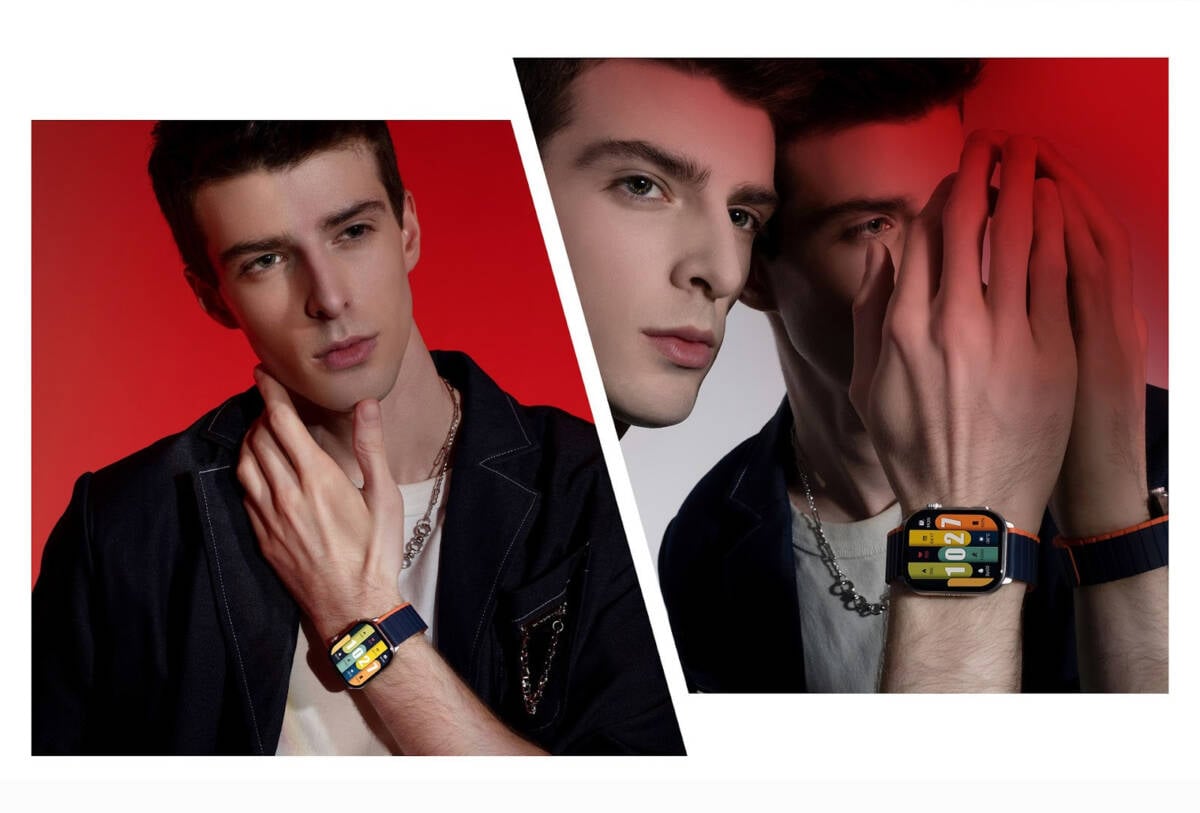 Introducing Ks Pro - a revolution in smartwatches
KIESLECT Ks Pro sets a new standard for smartwatches with its large 2,01″ AMOLED screen. The vivid color display, with a resolution of 410x520 pixels, allows users to easily view data and metrics. Whether you want to view health reports, monitor your heart rate or admire an elegant design, Ks Pro offers an immersive visual experience.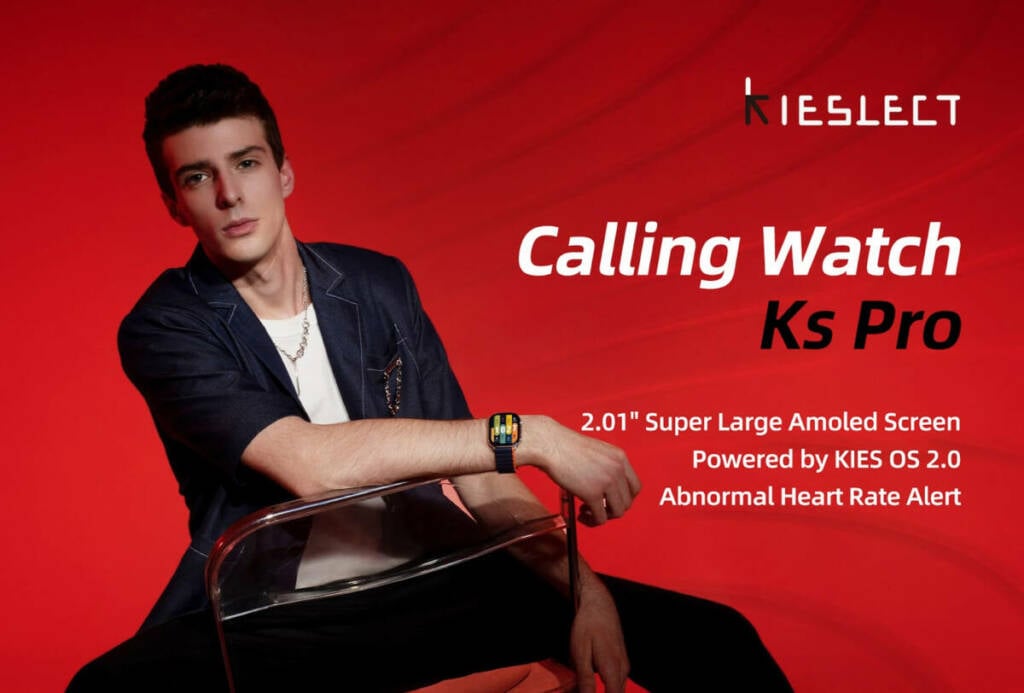 KIESLECT Ks Pro is equipped with the innovative KIES OS 2.0, which offers a faster and smoother user interface. The operating system integrates seamlessly with the app, allowing users to easily enter personal data and access vital health information, such as heart rate, breathing, stress levels and sleep analysis. Track your health and monitor progress in improving your well-being.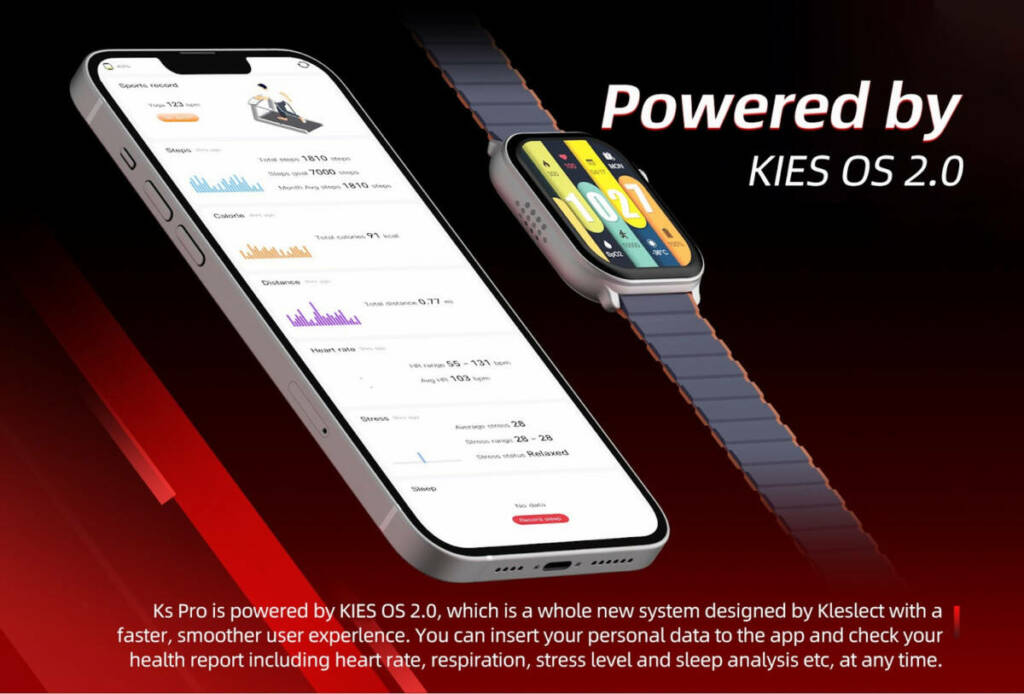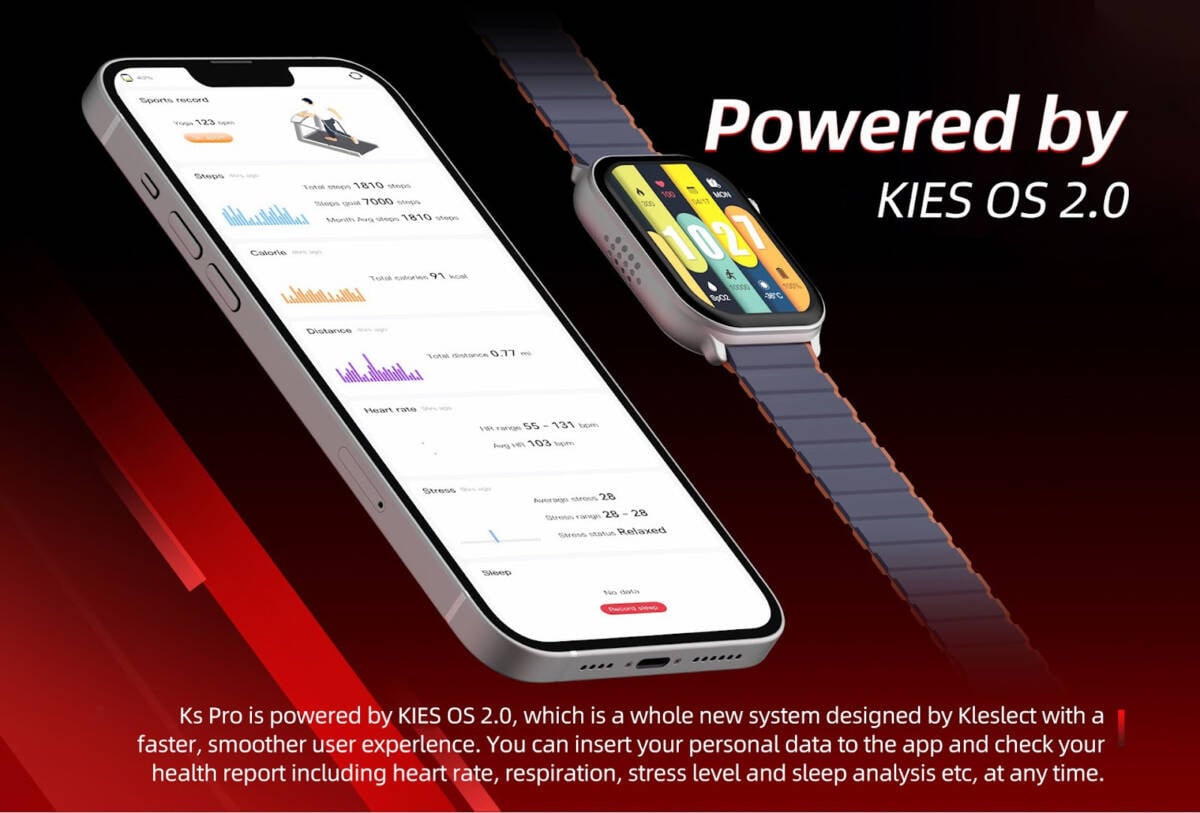 Your health, your priorities: Abnormal heart rate alerts
KIESLECT Ks Pro It features precise heart rate monitoring function, which focuses on cardiovascular health. Set a custom threshold for your heart rate and Ks Pro will promptly notify you if any anomalies are detected. Stay informed and take preventative steps to reduce your risk of potential complications, such as atrial fibrillation.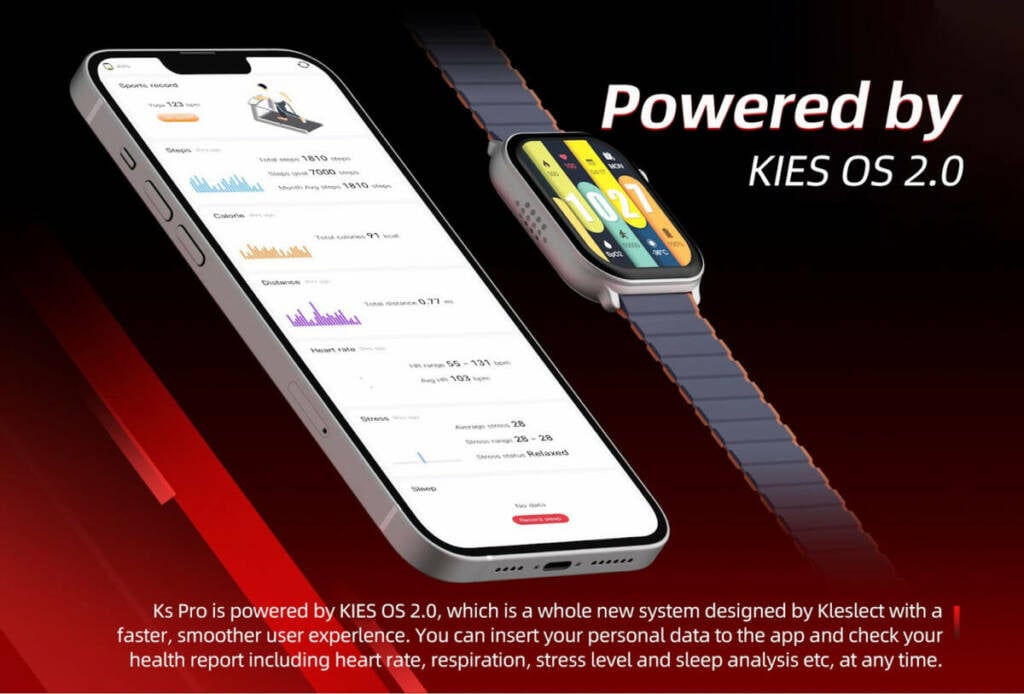 Perfect companion for an active lifestyle: 100 sports modes and IP68 waterproof
KIESLECT Ks Pro it is the perfect companion for sports lovers and active people. It has 100 built-in sports modes, including running, cycling, swimming and yoga, to help you track and record data from different sports activities. Whether you're working out at the gym or exploring outdoors, Ks Pro can accurately record your workout time, calories burned, and heart rate changes, to help you evaluate and improve your workout effectiveness. Additionally, the Ks Pro is designed to meet the demands of an active lifestyle, being IP68 certified water resistant. It can withstand hand washing, raindrops and sweat. Whether you're pushing your limits during an intense workout or enjoying an outdoor adventure, the Ks Pro is durable and reliable, making sure it keeps up with your every move.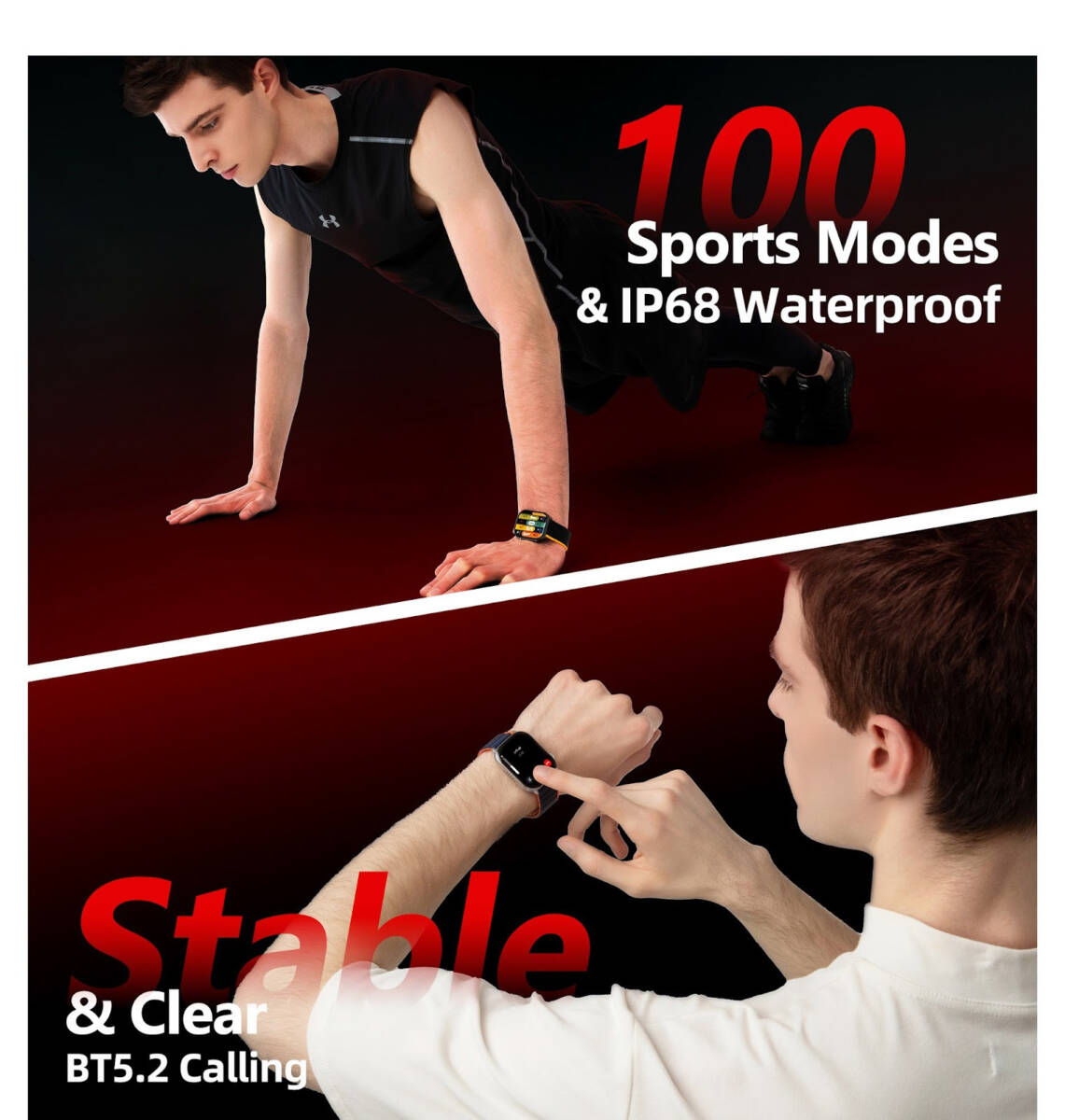 Perfect Connection: Stable and clear BT5.2 calls
Communication is key, even when you're on the go. The KIESLECT Ks Proenables crystal clear and uninterrupted calls thanks to its stable BT5.2 connection. Whether you are running, driving or cooking, you can easily answer, reject and make calls effortlessly. Stay connected without compromising sound quality or worrying about dropped calls.
Elegant design and personalized style: interchangeable bands and outstanding appearance
The Ks Pro features a well-crafted stainless steel case with a wear-resistant sapphire crystal mirror, giving it a noble and elegant look. Additionally, the Ks Pro offers two types of interchangeable straps, allowing you to customize it for different occasions and your personal preferences. With Bluetooth connection to your phone, you can easily receive incoming calls, text messages and social media notifications, without missing any important information. The Ks Pro also supports customized interface settings, allowing you to adjust the appearance of themes, wallpapers and widgets according to your preferences, showcasing your unique personality style.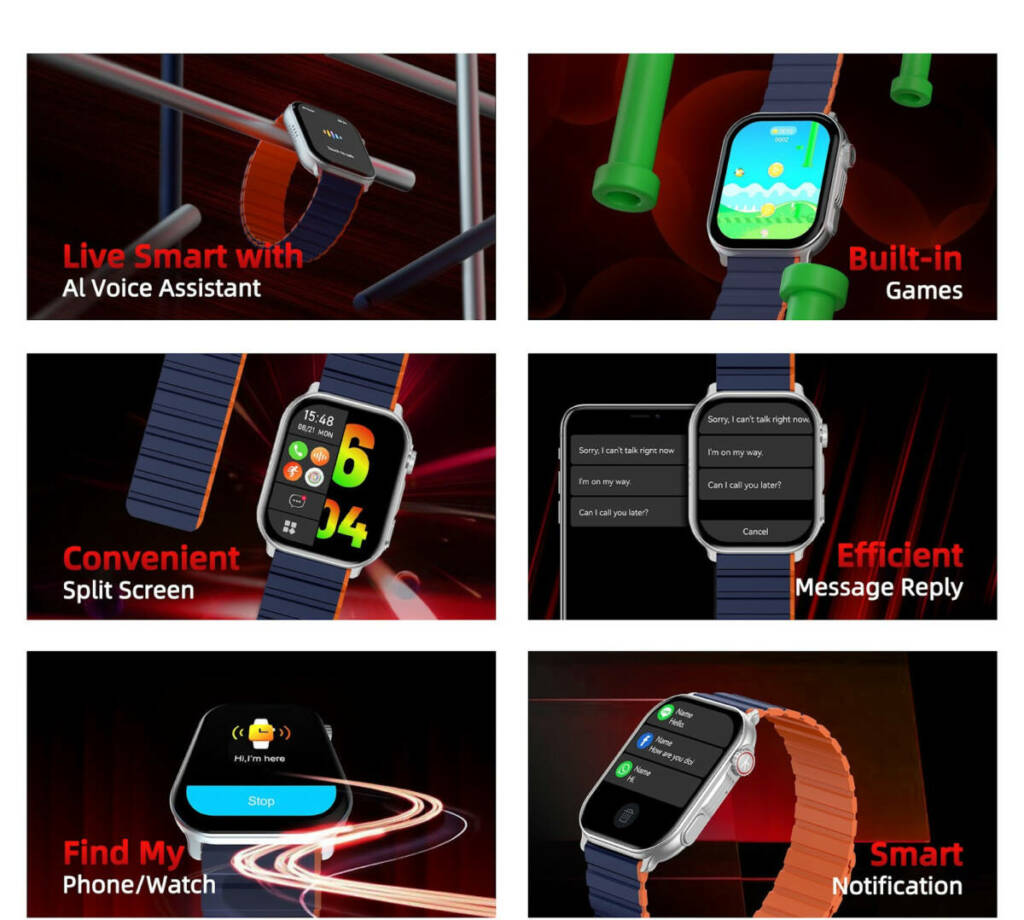 Il KIESLECT Ks Pro comes with a host of handy features to help you maximize your productivity and enjoyment. These features include split-screen mode for efficient multitasking, Find My Device to locate lost devices, built-in games for on-the-go entertainment, replying to messages with voice assistance to save time, and smart notifications that can be customized to provide only the most important updates.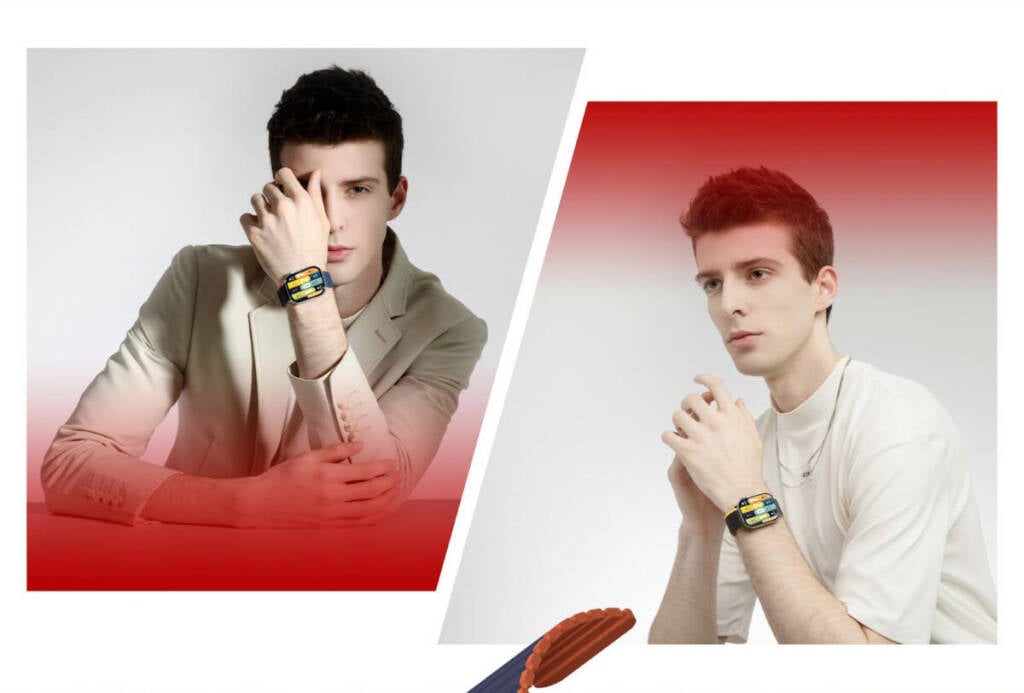 A new era of smartwatches: KIESLECT Ks Pro
The smartwatch KIESLECT Ks Pro it is ideal for elites and young professionals. It combines advanced technology with elegant design to deliver excellent functionality and user experience. Whether you are looking for a healthy and active lifestyle or a trendy and individual style, the Ks Pro can meet your needs.
8th Anniversary Special: Launching June 12 with exclusive discounts
In celebration of the eighth anniversary of the KIESLECT brand, the KIESLECT Ks Pro will be launched on June 12 with an exclusive discount. Using the promo code KIESKSPRO ($10), you can purchase the Ks Pro for just $95 for a limited time. This special offer will be valid from June 12th to June 18th, PST.
KIESLECT is a technology brand known for its innovation and creation of high-quality smart watches. Founded in 2015, the company is committed to redefining the smartwatch industry through creativity, authenticity and the application of advanced wireless technologies. The KIESLECT brand celebrates stories of passion, determination and courage, inspiring people to overcome challenges and shape a better world.
For more information about the KIESLECT Ks Pro smartwatch and other products offered by KIESLECT, you can visit their official web site.