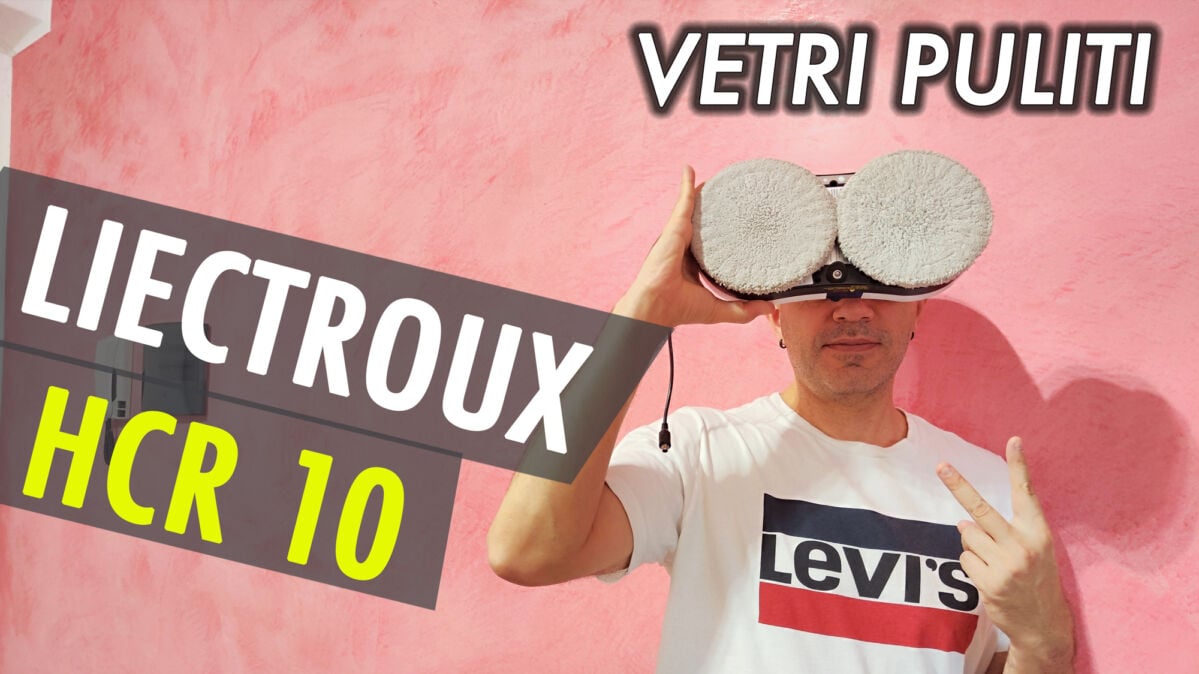 Are you interested in OFFERS? Be smart and subscribe to our Telegram channel! Lots of discount codes, offers, pricing errors on technology from Amazon and the best online stores.
Objectively, household chores are more or less all a bit annoying, but there is one that wins big ..: washing the windows! It seems to require a degree to be successful in the enterprise, I never succeed! From today, however, you can say goodbye to this annoying operation thanks to the Liectroux HCR-10 an automatic and very easy to use window cleaning robot especially for those with even small to medium sized windows. Let's see what it is!
CONFEZIONE
The product packaging will arrive protected by an external cardboard box, so as not to be damaged in transport.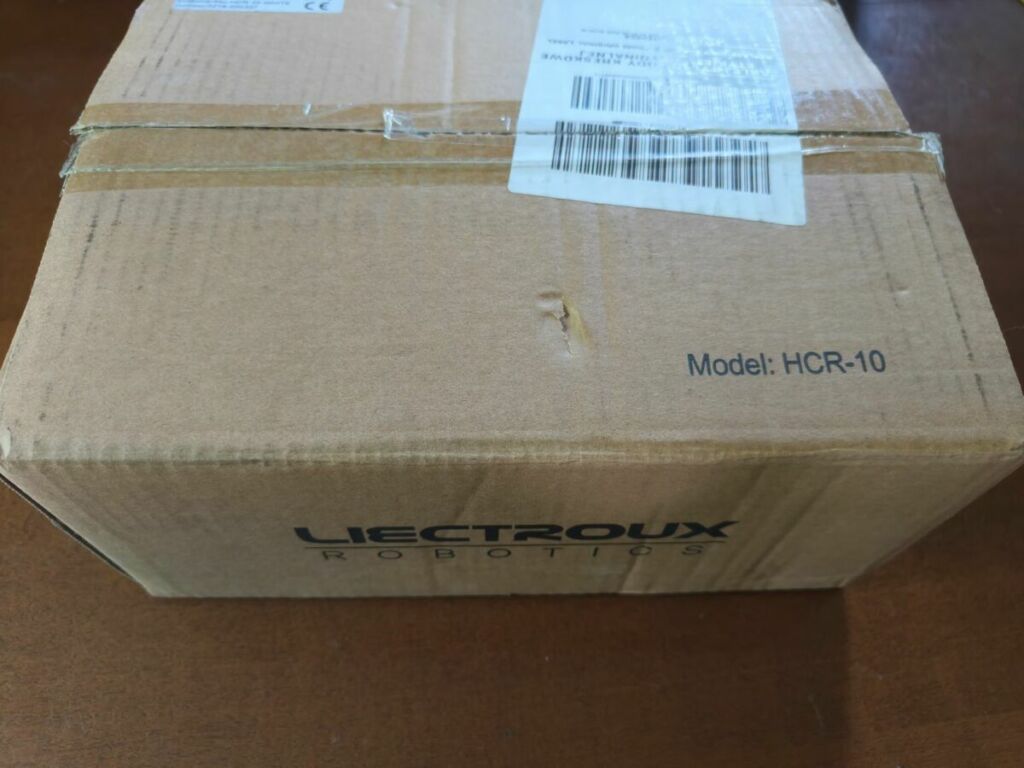 Inside the package we find:
The HCR-10 robot
Remote control (batteries included)
8 spare cloths
Power supply with Italian plug
Doser to add water to the robot
Instruction booklet (without Italian language)
2 holders for spare cloths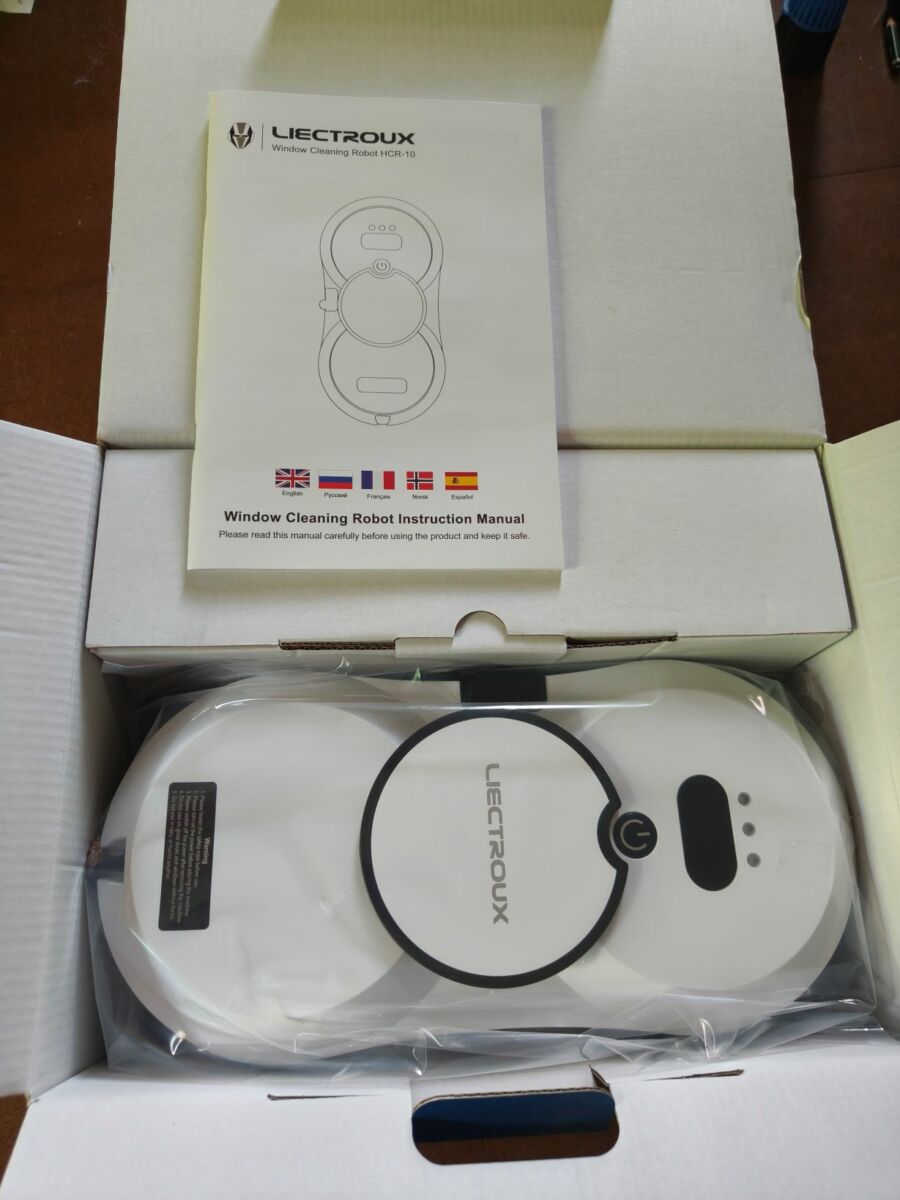 PRELIMINARY OPERATIONS Liectroux HCR-10
First of all I advise you to connect the robot to the power supply in order to charge the backup battery. This will serve to keep it from switching off if by chance the power supply is cut off, which must always be guaranteed during use. Of course, if it were to go out it would detach from the glass. So the backup battery charge is essential to avoid damage and guarantees an autonomy of about 20, many more than you will need to turn it off and unplug it manually. When you plug it in, an orange LED will light up which means it is charging, when it turns green it will be a signal that the charge is complete. Once this is done you will be ready to start!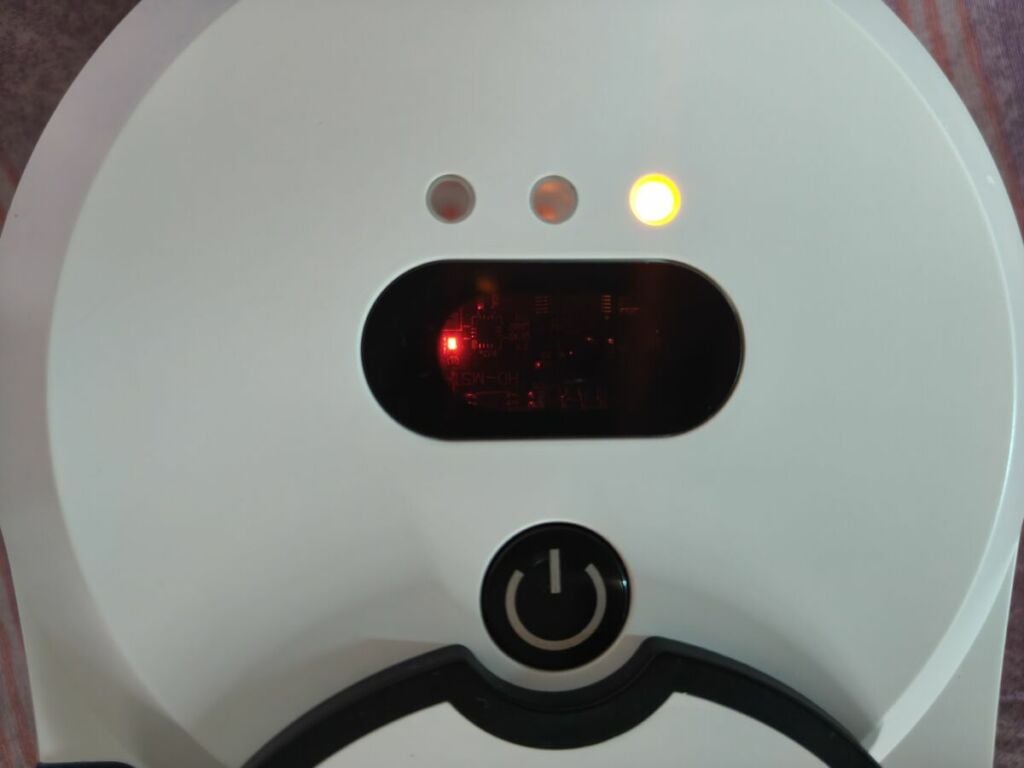 At this point, all you have to do is add the water or water and detergent, using the appropriate dispenser, to the HCR-10 in the tank. You will find it on the left about halfway, closed by a rubber stopper. The manufacturer does not recommend the use of pure detergent, so always dilute it with water.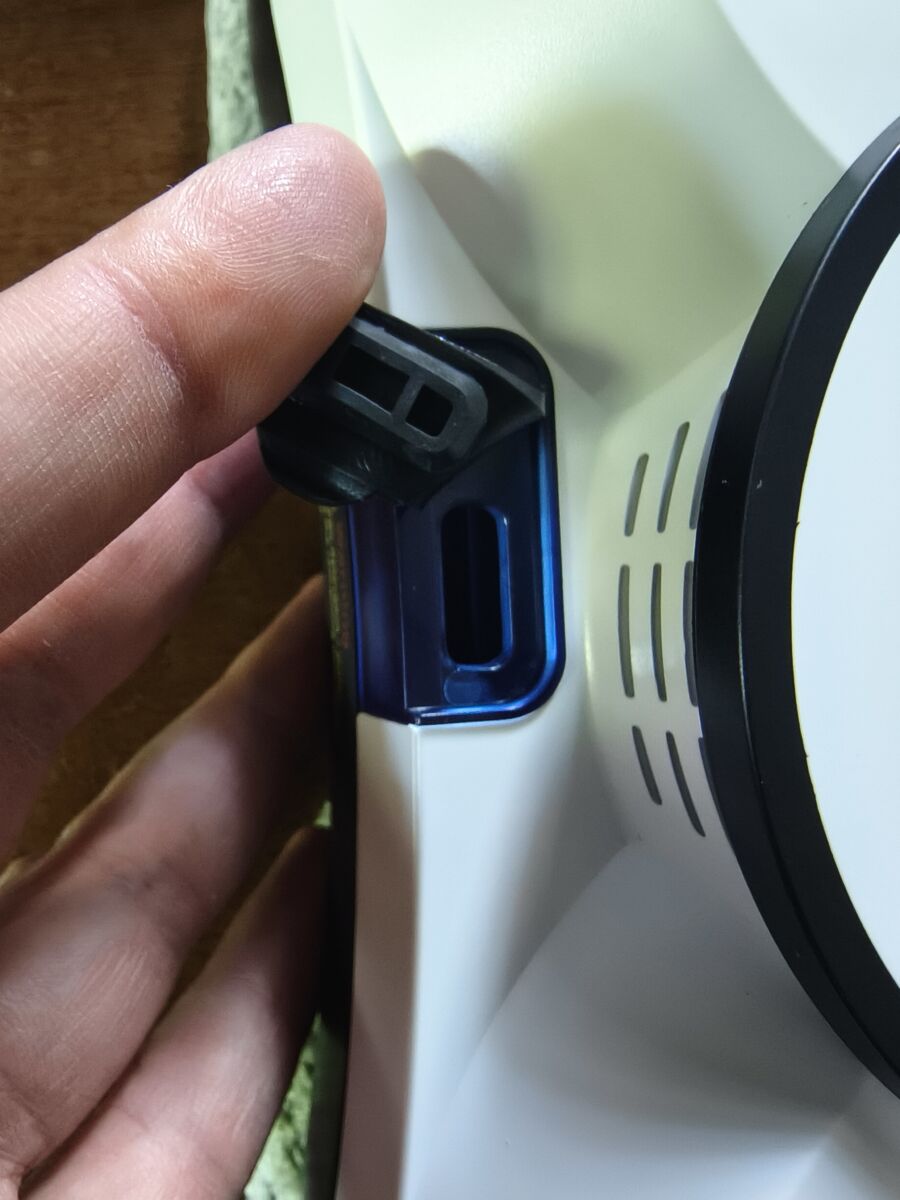 WINDOW WASHING OPERATION
Now you just have to attach the robot to the glass and it's very simple to do it. Just place it on the glass and turn it on by holding down the power button for about 2 seconds. It will take a few seconds to create the vacuum and you can see that it will stick by itself. I remind you that it must ALWAYS be powered during use and that it would be a good idea to fix the safety cable somewhere to prevent it from detaching and falling due to some malfunction, especially if you are cleaning glass outside the house and which could therefore cause damage to people who pass underneath.
If the windows are very dirty, especially with sand/earth, the manufacturer recommends carrying out a dry passage, without water and detergent. In this way, in the subsequent passage with water and detergent, cleaning will be more thorough. Obviously, after the first dry pass it is recommended to replace the cleaning cloths which will be soiled. The cloths are washable and you have a total of 10 available. In the package we also have two circular support wheels for the clothes but honestly I didn't understand their use. The review will obviously be updated if I can understand its usefulness.
CLEANING MODE Liectroux HCR-10
There are 3 automatic cleaning modes or you can control the robot with the directional arrows on the remote control. The modes are selectable via the remote control and are: from top to bottom, from left to bottom and from right to bottom, always in Z mode. You will also have the possibility to enable the water spray automatically or set it to manual and spray using the appropriate button on the remote control. When you start it, it will start with the automatic "Z" mode and you just need to press the "AU" key, while the robot is proceeding in the direction of the nozzle from which the water comes out, to enable automatic spraying. To disable it, simply press the same key again, a beep will signal that the operation was successful in both cases.
On the remote you will find the following buttons, from top to bottom (left to right):
Auto clean key from top to bottom
Bottom left auto clean button
Bottom right auto clean button
Directional keys in manual
play/pause button
Automatic spray button
Manual spray button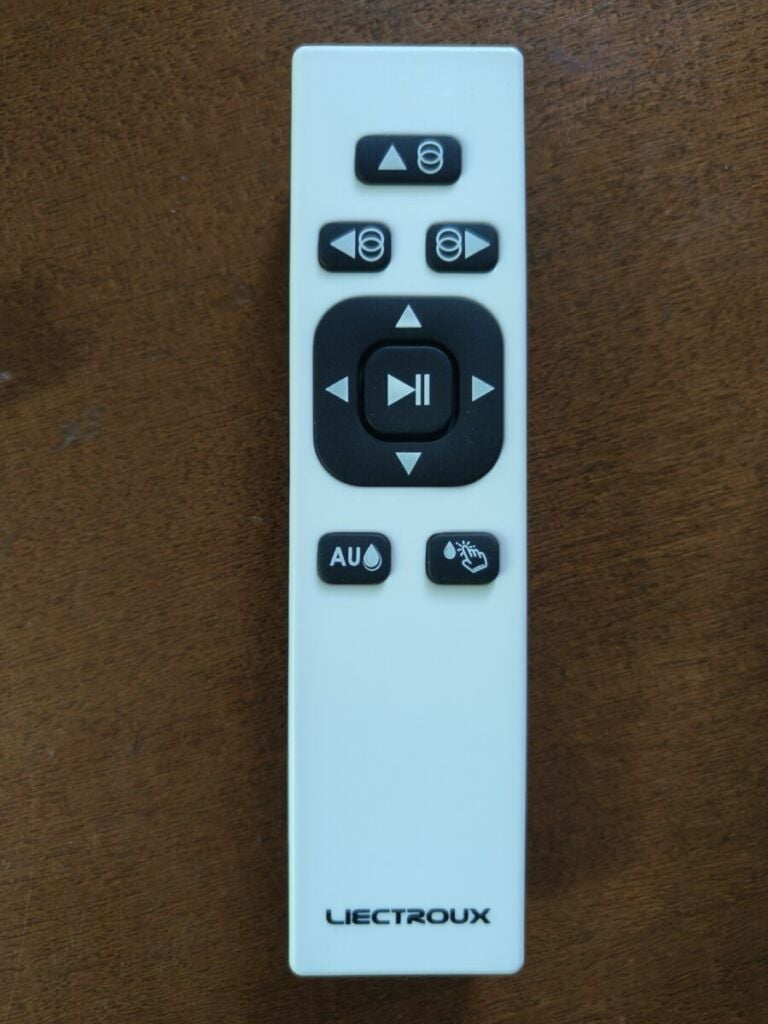 HOW IT CLEANS
From the tests I have carried out, I can guarantee you that the result is satisfactory even with the sole use of water. There is obviously the possibility of also using a detergent which can be sprayed on the cloths or directly on the glass before starting the wash. I advise against putting it in the water tank as it could block the nebulizer in the long run. Demineralised water is also always recommended to avoid problems due to too calcareous water. Cleaning is quite fast and given the small size of our HCR-10 you can use it on even small glass windows.
FINAL CONSIDERATIONS
At this point I just have to get to the final considerations. Of course everything must be related to the purchase price and the Lectroux HCR-10 it costs around €200 in the price list, but thanks to GEEKMALL (thank you for sending the sample) and our discount coupon you can take it home at an incredible price, with a discount of around 50%. We remind you that purchases made on GEEKMALL they can be paid, to protect your purchases, with PayPal and shipments will take place in a few working days directly from warehouses located in Europe!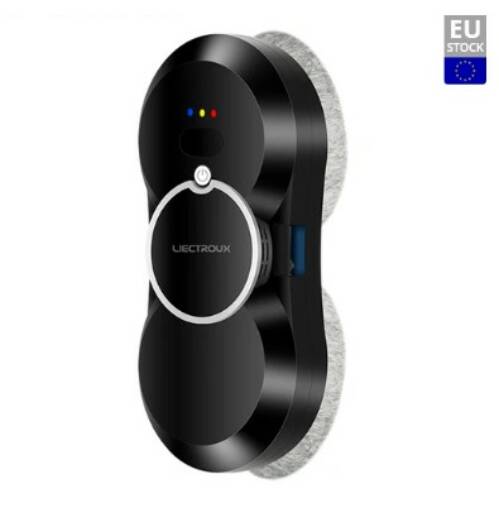 €89 €189
GEEKMALL
🇪🇺Fast Shipping from Europe (No Customs)
Unmissable!
Once you try it you won't be able to do without it
PROS
Dimensions:
Ease of use
Safety
Cleaning speed
Full optional remote control
Add your review