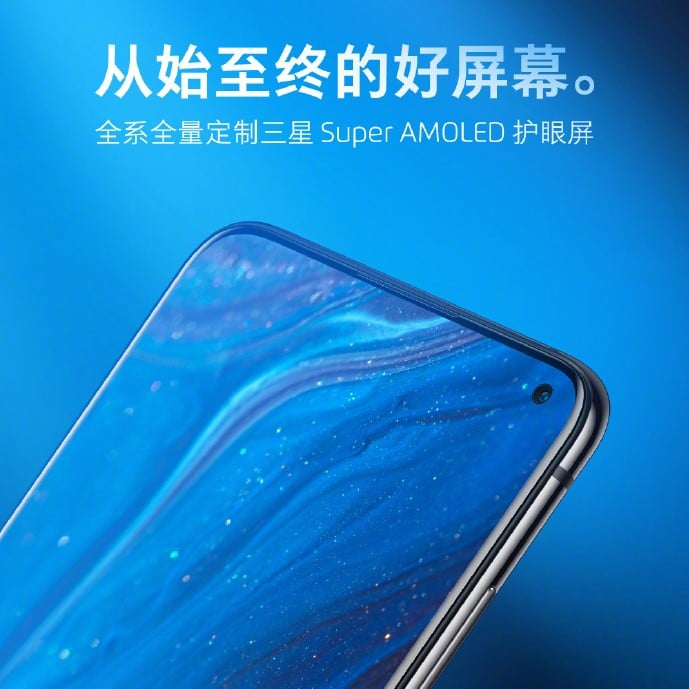 There are only four days left before the brand's new flagship smartphone is released, that is Meizu 17. Together with him will arrive the 17 Pro with slightly improved specifications but still with an identical hardware base. We have covered many Features of this device but today it's up to two other aspects: the display and NFC. Of the first there is well poco to actually say: it will be present, period. In China it is also used for travel cards but in Europe only for payments. As for the first aspect, the display, there are succulent novelty.
Meizu 17 will show off a beautiful Samsung custom display: a Super AMOLED with a small small hole. In addition to him also NFC for contactless payments
We know that Meizu 17 can count on one single room in the upper right corner of the panel. But so far we have only seen images that portrayed him from afar. The size of the hole was unknown to us. thanks to the latest teaser on Weibo, we noticed a very interesting thing: the hole is really small, much more than that on other competing devices.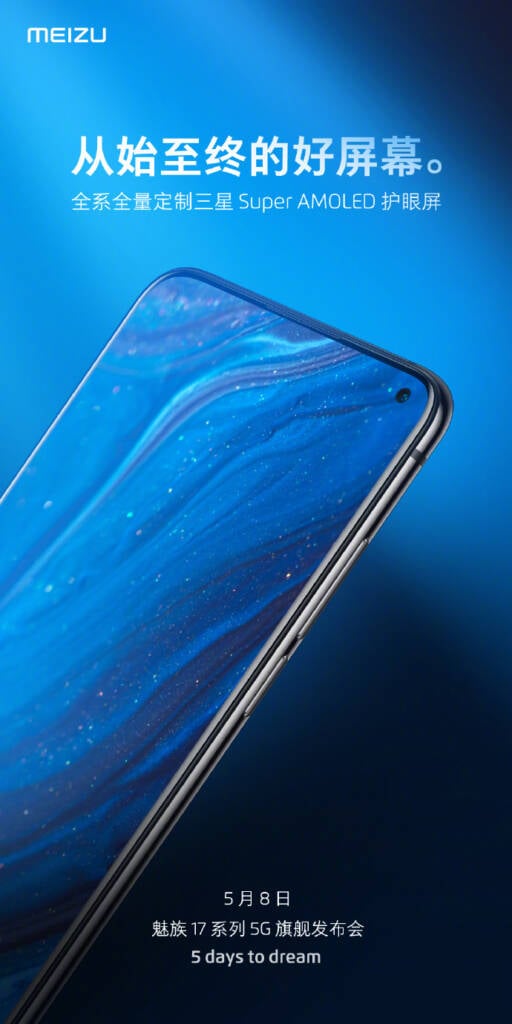 Have you seen? Unlike other smartphones, the camera will occupy poco space on the display thus giving an even better user experience. But it is not over here because a careful eye will have noticed the edges of the Samsung Super AMOLED display. We are now accustomed to "waterfall" displays, ie with curved edges. It seems that Meizu 17 will not be equipped with this type of screen, although it is not completely flat. This feature will surely be appreciated since the use of gestures is more complicated with curved edges.
Even the older brother will be equipped with the same type of display, with active eye protection.
As mentioned in the introduction, the NFC chip for contactless payment.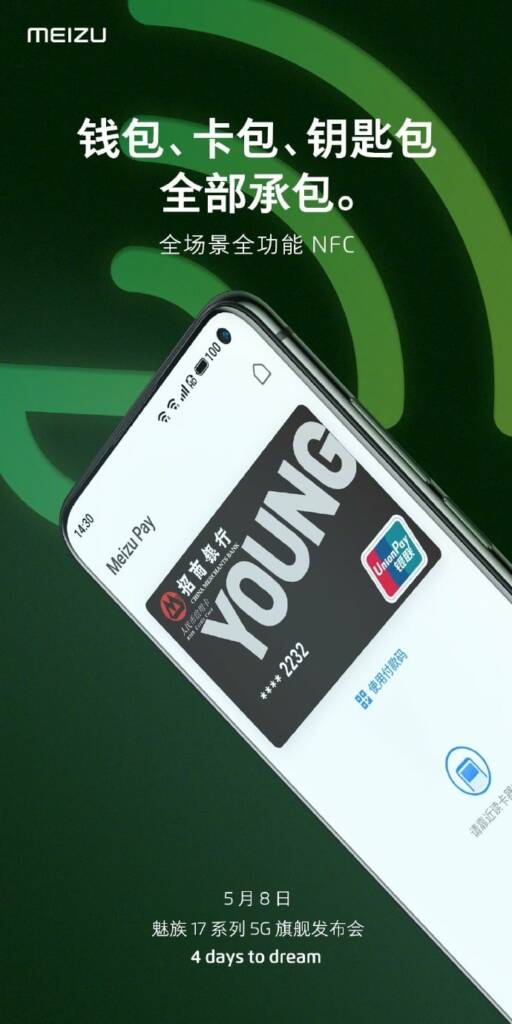 Manca poco at the official presentation which, among other things, will take place in a purpose-built building. The brand has decided to do the live in a new building due to the epidemic of coronavirus.
Source | Weibo