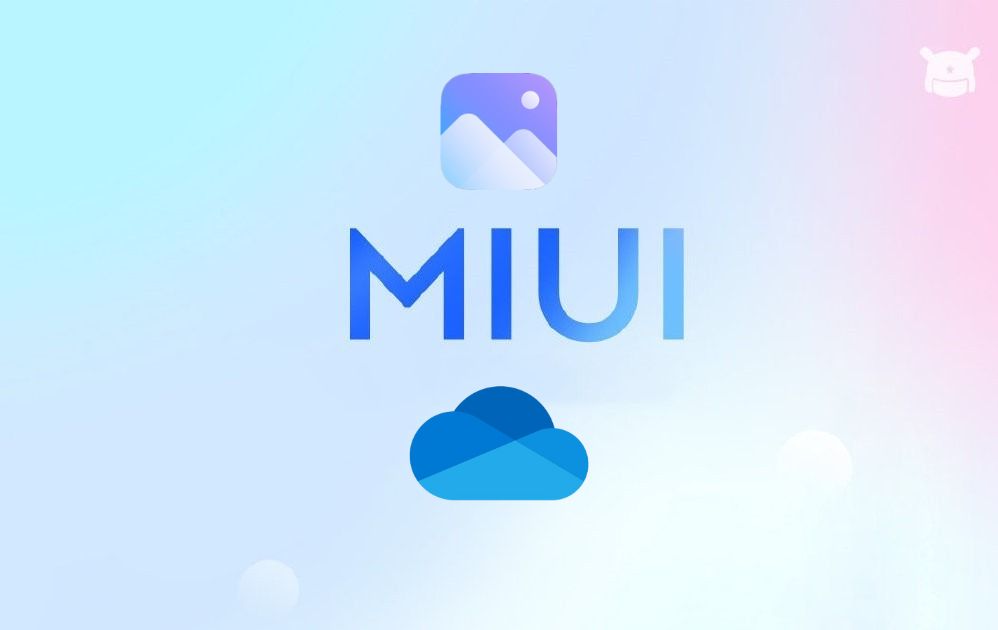 If you are a Xiaomi user, you may have noticed that the photo and video synchronization feature with the Xiaomi Cloud has been disabled for some time. This move left many users wondering what alternatives they would have for backing up their precious digital memories. Fortunately, Xiaomi is working for integrate Microsoft's OneDrive into its MIUI Gallery app. This integration, made known by Miuipolska and very well prepared Kacper Violinist represents a significant step for the company and offers users a new option for backing up their media.

UPDATE 24 SEPTEMBER 2023 – ALL DETAILS AT THE END OF THE ARTICLE
How was the integration of MIUI with OneDrive discovered?
The news of the integration of OneDrive into the MIUI Gallery was discovered thanks to the latest app update 3.5.7.7. This update included an explicit mention of OneDrive integration, arousing interest and curiosity. Unlike other features announced in the past, which only remained in the release notes without actually being implemented, this time it seems that Xiaomi has already entered the code necessary to activate this function. This suggests that the company is serious about moving forward with this integration, making it a reality for users in the near future. Now, however, for all intents and purposes, the feature does not exist on Xiaomi smartphones.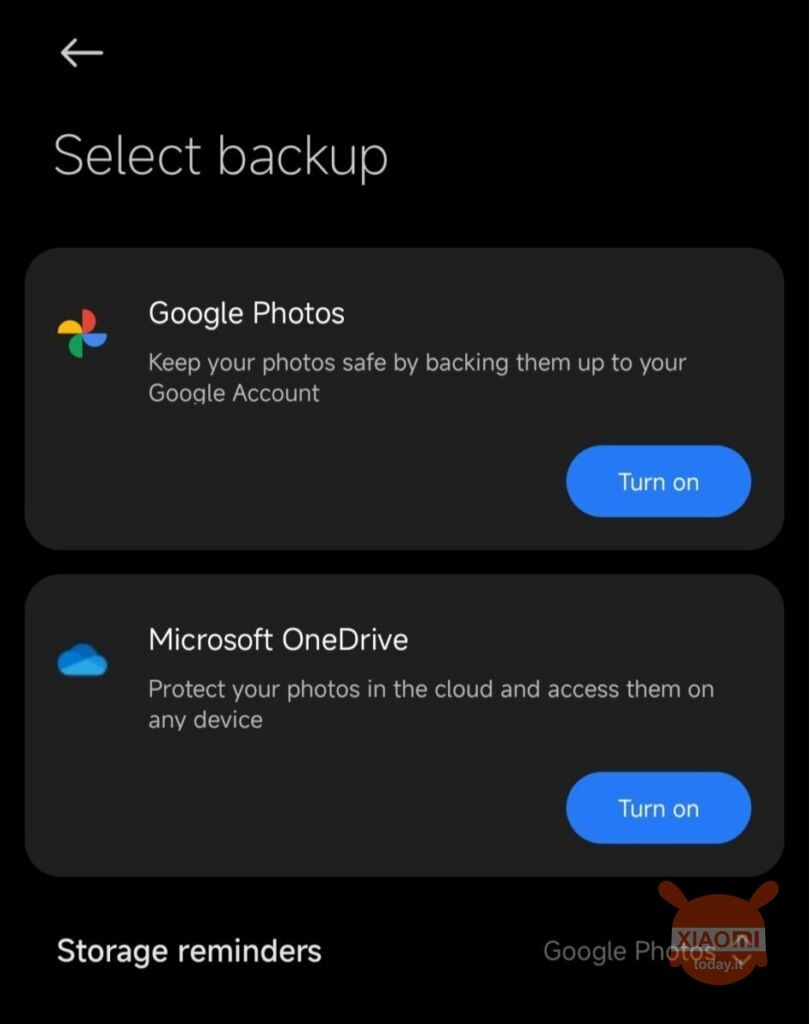 Read also: MIUI reports Facebook and Snapchat as malicious apps: what to do?
Supported smartphones and necessary requirements
In addition to the device model (you can find them listed below), you need have a Global or Xiaomi.eu ROM and not be located in some specific unsupported regions, such as Macau, Hong Kong, Russia, Belarus, Cuba. Furthermore, it appears that Xiaomi tablets will not enjoy OneDrive storage even though they have MIUI.
POCO F4GT
Xiaomi 13Lite
POCO X4 GT
Redmi Note 8 2021
Redmi 10C
POCO C40
Redmi Note 11T
Redmi Notes 11 Pro 4G
Redmi Notes 10S
Redmi Note 11
Mi 11 Lite 4G/5G
Xiaomi 12/Pro
Xiaomi 11t pro
Xiaomi Mi 11
Xiaomi mi 11 ultra
Xiaomi Mi 11i
Xiaomi 12Lite
Xiaomi 11 Lite 5G
Redmi 10 5G/POCO M4 5G
POCO M5
Redmi 10/2022
Redmi Notes 12 Pro 4G
Redmi 9A
SECURITY UPDATE TRAINING
As expected, there are some news about backing up photos on MIUI via OneDrive. The Kacper Violinist found other clues, namely:
the app will be pre-installed: according to what emerges from the MIUI code, Microsoft's OneDrive app for backing up photos will come pre-installed on the devices listed above with ROM Global. Specifically, Redmi Note 8 2021 with MIUI V14.0.6.0.TCUMIXM has already received this update according to the official changelog. Also, the app in question it will not be uninstallable
Microsoft will have a special plan for Xiaomi: When we talk about backup, we're talking about memory. According to the information that emerged from the code, it was discovered that Microsoft will give a 100GB free plan to Xiaomi users. This portends a sort of partnership between the two giants.