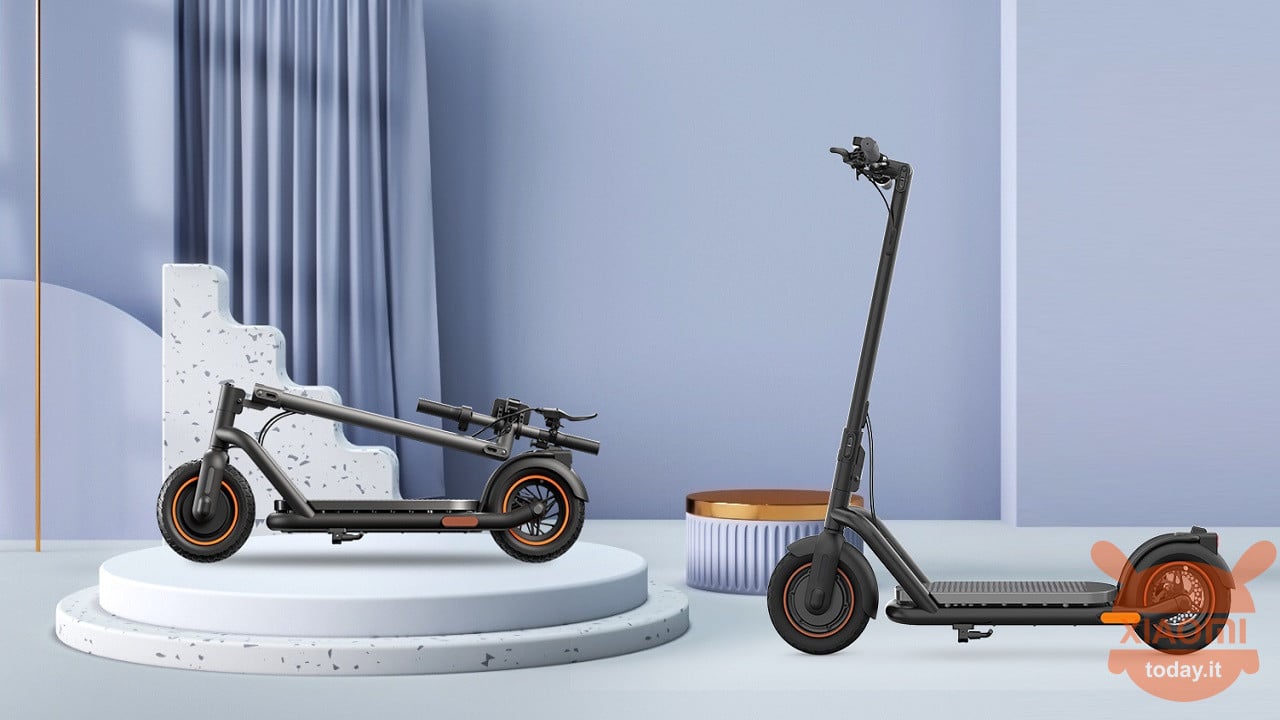 For those looking for a electric scooter practical and powerful to use in the city, the model Xiaomi Navee N65 it's definitely the right one. It is a means of transport with a really interesting technical data sheet and features, especially in relation to the price at which it is sold. Furthermore, thanks to theGeekBuying anniversary is available at the lowest price ever.
Xiaomi Navee N65 on offer on GeekBuying
Appreciated by audiences and critics since its launch on the market, Xiaomi Navee N65 is an electric scooter that deserves more than a little thought if you are looking for a product of this type. Thanks to its technical specifications and features that make it unique, starting with its battery, simply exceptional. In fact, it mounts a module from 48V and 12,5 h.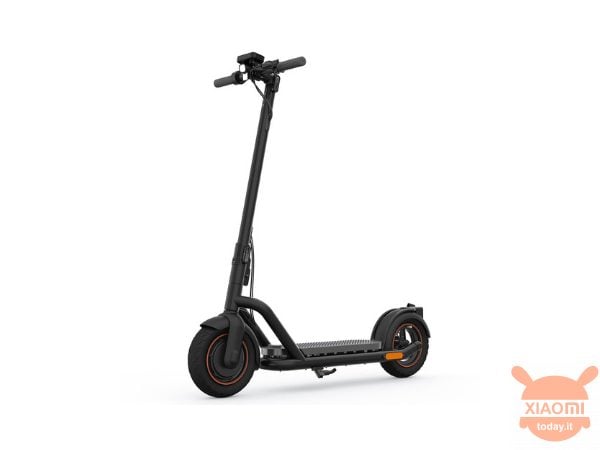 On balance it manages to develop 600Wh which thanks to the 500W motor allow you to tackle climbs up to 25% and burning departures. L'autonomy of the Xiaomi Navee N65 is 65 km and with a maximum speed of 32 km / h. The data sheet of him is then characterized by 10 wheels ″, which offer a larger diameter in order to offer greater comfort, especially when using the scooter on rough roads. And the bumps will certainly not be a problem.
Also worth mentioning is the braking system, consisting of a double disc brake front and rear, the latter assisted by a Electronic ABS. The equipment also ends with a complete connectivity and a LCD display very bright. In terms of functionality, two aspects in particular should be emphasized. The first is that the scooter can be folded very easily, both in the stem and in the handlebar (this makes it easily transportable).
But now we come to the offer present at this moment on the this page of the GeekBuying site. It is possible to buy the Navee N65 Scooter with a double discount: Use the discount code NNN6GOHIF2T in the cart and choose as payment method Klarna that allows you to pay in installments in 3 interest-free installments and receive an additional discount of 47,62 €
🛒️ NAVEE N65 electric scooter
💰 Goes down to €486,38 from € 548,99 (-11%)
🎟️ Discount code: NNN6GOHIF2T
📌 Buy https://bit.ly/3kbQcCH
💳 Pay with Klarna for free installments and additional discount
🇪🇺 Fast Shipping from Europe Included (No Customs)