Redmi Note 8, and even more so 8 Pro, was one of the Xiaomi's most loved smartphone ever. Let's say it was at the time of its launch that MediaTek began to re-take flight. With the Nore 8 series, in fact, the Taiwanese brand has regained some oxygen after years of darkness. The device in question, in its non-Pro version, is liked so much that it could come back in version 2021. You got it right: we found a Redmi Note 8 2021 within a global certification. Let's go see the details.
Redmi Note 8 2021 would be in Xiaomi's plans. But what is it about? Is a new smartphone simply an oversight in certifications?
Redmi Note 8 came out in March 2019, now more than two years ago. It was almost a flagship at the time, considering the processor Qualcomm Snapdragon 665. According to information that comes to us from a well-known developer who is part of XDA Developers, as well as the Xiaomi.eu team, within a Global certification (FCC) there is a trace of a Redmi Note 8 with processor MediaTek Helio G85, with a battery from 4000 mAh and with MIUI 12.5. The identification number of the device in question would be M1908C3JGG.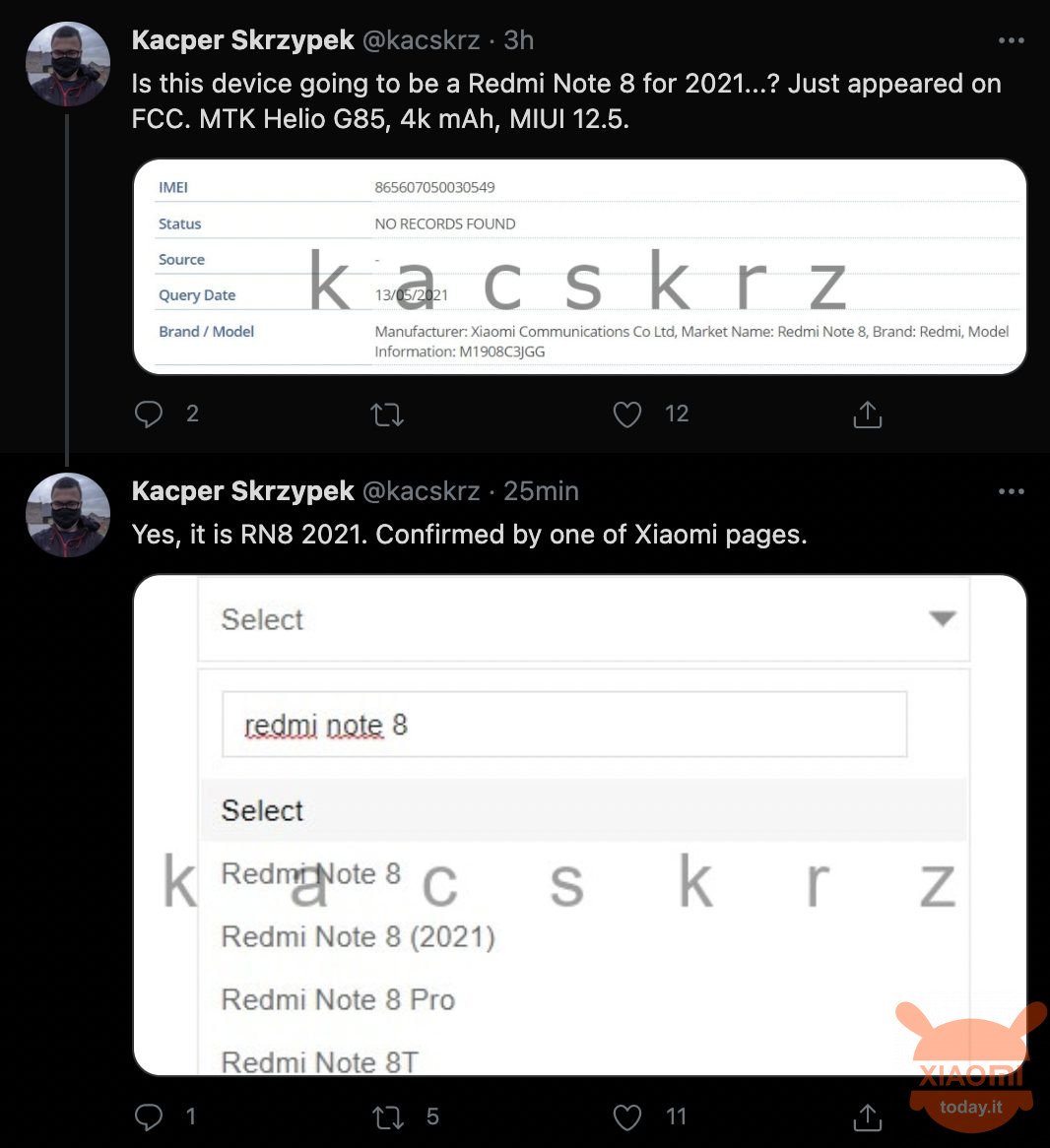 Going to do a double check on the Xiaomi site, it is actually one version 2021 of the aforementioned smartphone. But what does this mean? The hypotheses are two:
Xiaomi is actually preparing one special edition (or at least a fresher edition) of the Redmi smartphone: in this case, however, it would be strange because we have now arrived at the Note 10 series and therefore it would seem poco plausible
there was a error in certification (Though poco plausible) and an error within the Xiaomi site (this has already happened before).
At the moment the company has not said a word but we expect clarification in the coming days. If the device really came out, would you buy it? It is really worth it considering that the processor isn't quite brand new?
Are you interested in OFFERS? Follow our TELEGRAM Channel! Many discount codes, offers, some exclusive of the group, on phones, tablet gadgets and technology.