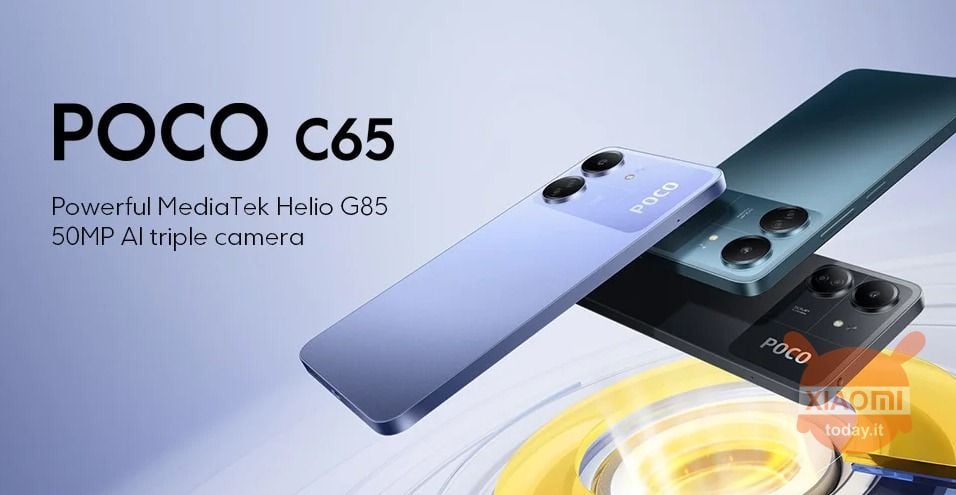 The new Xiaomi POCO C65 is preparing to become the KING of low cost with the offer at €89,90 on the Mi Store for Black Friday, it has impressive technical characteristics for its price segment. Here are some highlights:
Processor: Equipped with a MediaTek Helio G85, the POCO C65 offers solid and smooth performance. The octa-core processor ensures a balance between high performance and energy efficiency.
Camera: The device is equipped with a 50MP AI triple camera that promises sharp and detailed shots. The 2MP macro camera adds versatility, while the 8MP front camera with ring light is optimized for great selfies even in low-light conditions.
Display: It boasts a large 6,74″ HD+ screen with a 90Hz refresh rate, offering an immersive and smooth viewing experience. Additionally, the display is protected by Corning Gorilla Glass for added durability.
Battery: The 5.000 mAh battery provides up to 23 hours of video streaming and supports 18W fast charging, allowing you to quickly top up your phone when needed.
Memory and Storage: The POCO C65 offers up to 16GB of RAM via memory extension, ensuring a smooth multitasking experience. It also has 1TB of expandable storage, allowing you to store a large amount of data.
Design and Additional Features: The design is modern and stylish, with a side-mounted fingerprint sensor for secure and quick access. The device also includes multifunctional NFC technology, a 3,5mm headphone jack, and the MIUI 14 interface for POCO, which makes using your phone more fun and efficient.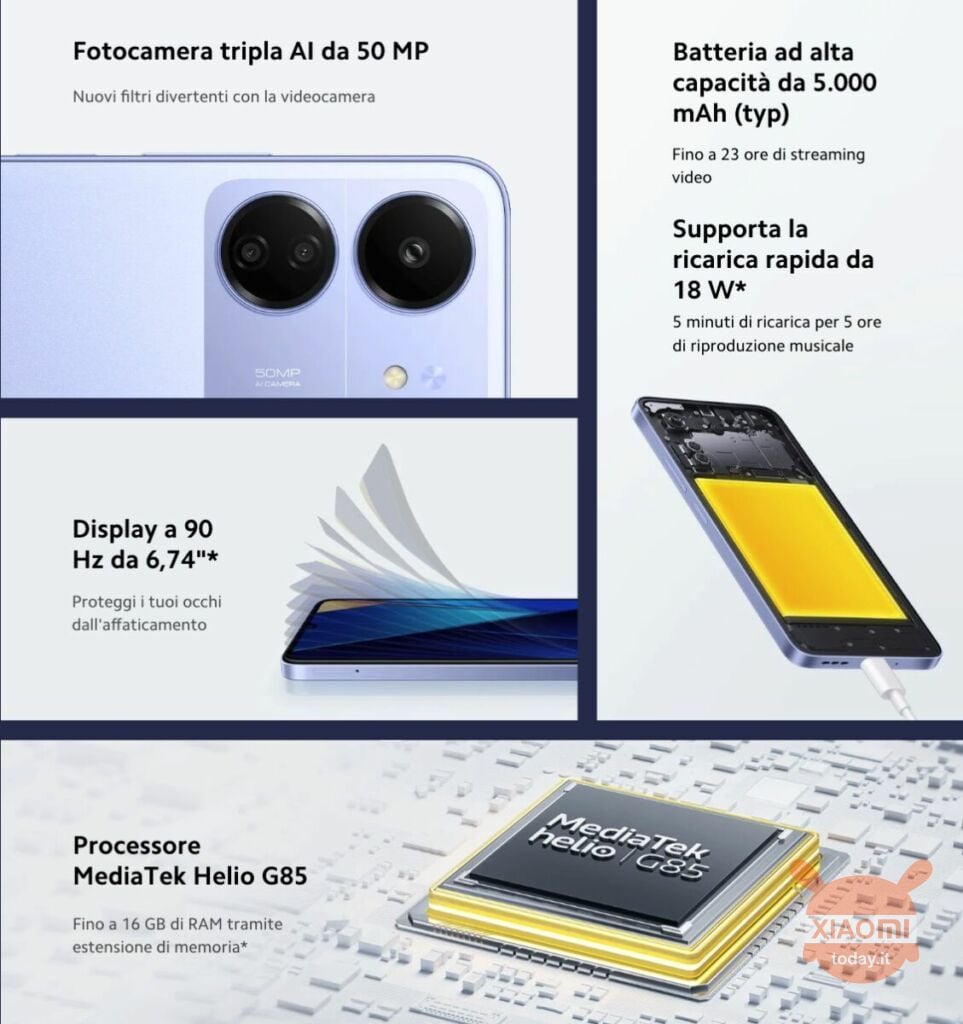 POCO C65 on offer at €89,90 on the Mi Store
Xiaomi POCO C65 emerges as an excellent option for those looking for a performing device at an affordable price, especially with the Black Friday offer.
This offer is reserved for new members who have to redeem the coupon on the product page. But don't worry, for others it is also possible to discount the price using the discount code ITBF10 o WELCOME to receive €10 or €5 discount respectively!