Are you interested in OFFERS? Be smart and subscribe to our Telegram channel! Lots of discount codes, offers, pricing errors on technology from Amazon and the best online stores.
Going beyond the controversy related to the new 5G connectivity standard, a real competition seems to have started in the smartphone market as to who can offer a 5G device at the lowest price. We have seen many devices over the last few months, which boast the new connectivity standard, but in the same way we have also witnessed a series of devices with many sacrifices and compromises in their wake. It will be the same for the new POCO M3 PRO 5G, terminal that judging the technical data sheet, should promise and maintain good overall performance. We answer the question in this full review.
POCO M3 Pro 5G NFC Global Version
Dimensity 700 4GB 64GB 6.5 inch 90Hz FHD + DotDisplay

We can only start from the usual unboxing, which net of the economic nature of the POCO M3 PRO 5G, gives us a satisfying and complete experience, as in addition to the care of the sales box, inside it we find the following equipment:
POCO M3 PRO 5G;
power supply with European socket and max output of 10.0V / 2.25A-22.5W;
USB Type-C cable;
pin for removing the SIM tray;
brand stickers POCO;
transparent soft TPU cover with USB input protection cover;
multilingual quick guide (Italian is present);
warranty certificate and product safety information.
SAR values: Head 0,539 W / Kg, Body 0,895 W / Kg (distance 5 mm)
POCO M3 PRO 5G is an inexpensive device and this nature does not want to be hidden by the company that offers us a terminal completely made of polycarbonate, both on the back cover and on the profiles. However, the construction in general is good, as I did not recognize creaks or strange movements of the buttons, such as the volume rocker and on / off button positioned on the right profile. Furthermore, in the on / off button we also find the fingerprint reader, very convenient to reach with both right and left hands, which has always proved to be reliable, reactive and quick in unlocking as well as giving greater modernity to the design of the POCO M3 PRO 5G, making use of a decidedly elegant and recognizable body thanks to the standing out of the company logo, where the camera block is inserted in a section of glossy black in contrast with the color of the rear, whose only defect remains one poor oleophobic treatment, which results in the presence of dirt and fingerprints right on the back.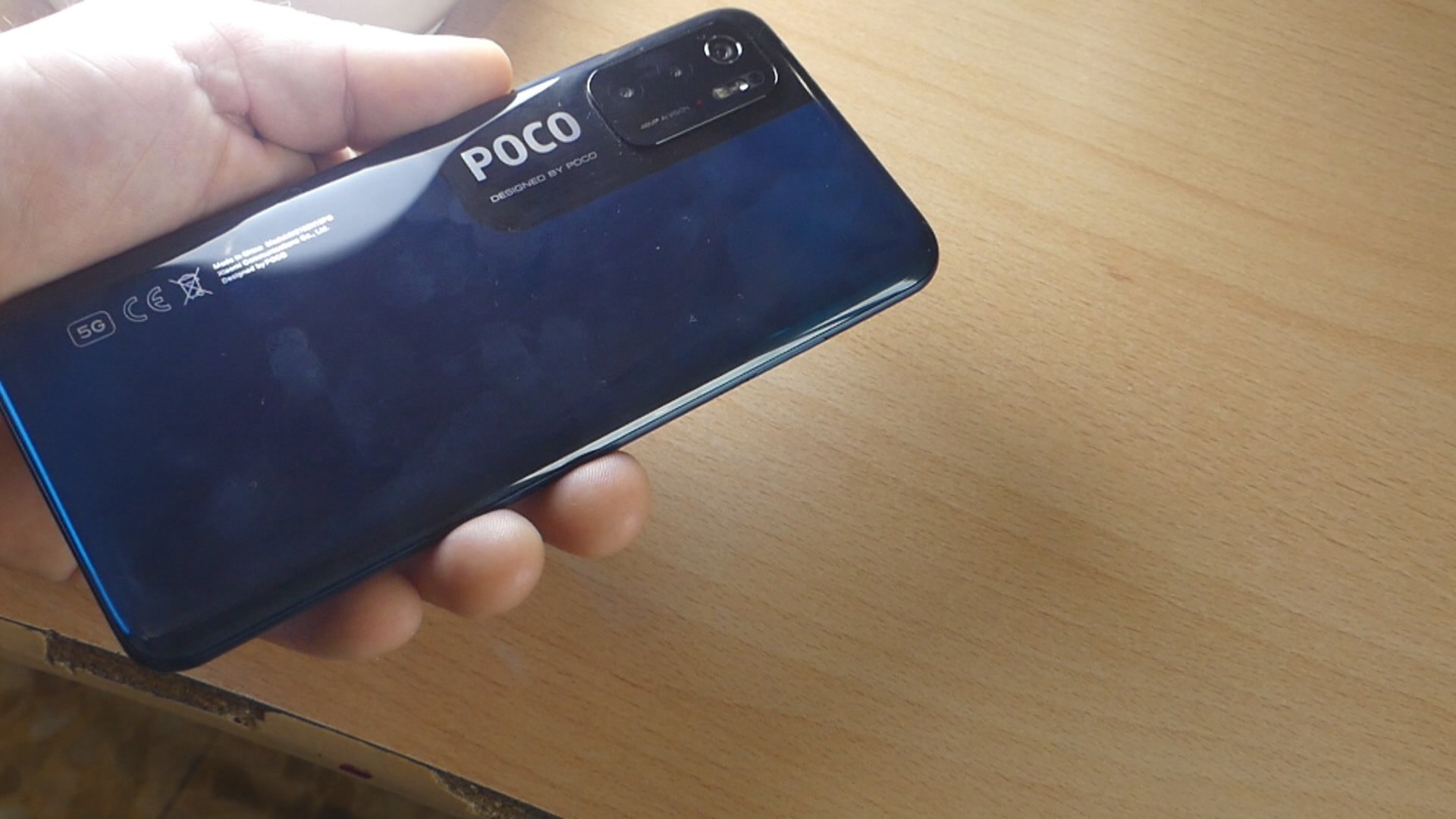 Fortunately, to solve this we have the protective cover supplied, which does not hide the design of the smartphone and which further protects the device. On the other hand, it is not necessary to improve grip, since the POCO M3 PRO 5G was not at all slippery and rather manageable net of not exactly contained dimensions, or 161,81 X 75,34 X 8,92 mm for a weight of 190 grams.
Returning to the profiles, on the upper one there is the second microphone, the 3,5 mm jack for earphones and the IR transmitter, inserted in a sort of grid that had given me hope in the presence of stereo audio. Instead, the only mono speaker is inserted in the lower profile, accompanied by the main microphone and the USB Type-C input for charging and data transfer, with OTG support but no video output. Finally, in the left side frame we find the SIM tray, which houses only 2 SIM in nano format or 1 SIM in nano and microSD format for the expansion of the internal memory, but going to give up the functionality of the Dual SIM Dual Standby.
While we're talking about network connectivity, which as the name suggests on this terminal uses the new 5G standard, available on both SIM slots at the same time. Personally, I have not been able to use this technology, due to my provider as well as, where I live I am not reached by 5G, but I can tell you that POCO M3 PRO 5G has always made the most of the bandwidth made available by my telephone operator, as well as constantly hooking up the 4G + signal, allowing me a decidedly satisfying browsing / download experience, much more than other much more expensive devices.
On the front, we can appreciate a large 6,5-inch display that stands out from its younger brother POCO M3, for the abandonment of a drop notch in favor of a more modern punch hole in which the selfie camera is inserted, also useful for unlocking the phone via Unlock Face in 2D, also fast and precise even in conditions of poor lighting.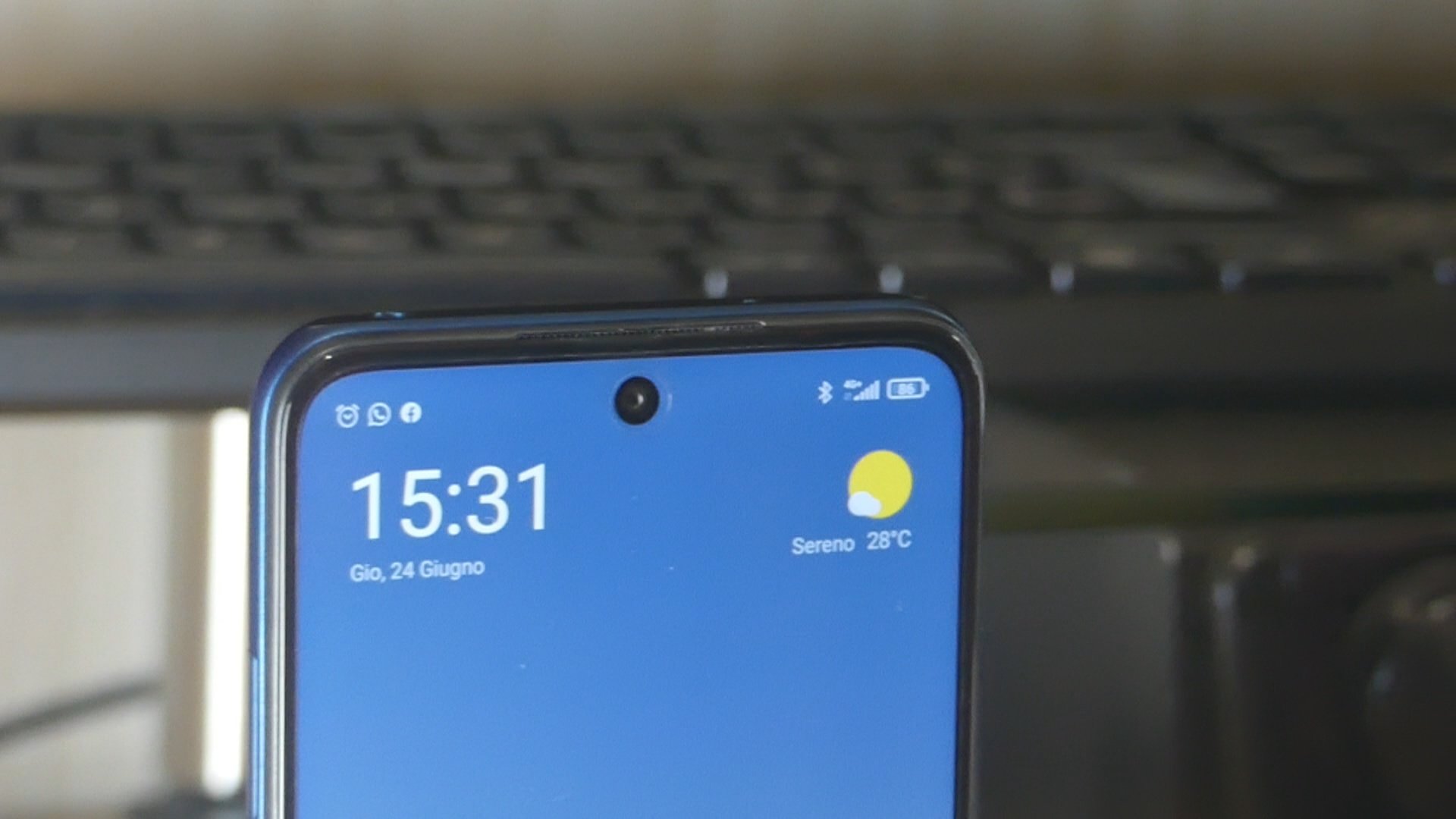 The panel is protected by a Corning Gorilla Glass 3 and offers a Full HD + resolution (2400 x 1080 pxel), 1500: 1 contrast ratio, 400 ppi, with excellent visibility under direct sunlight (400 nits) in the face of technology IPS used, which unfortunately does not offer an absolute black depth like an AMOLED. Despite the economic nature of the POCO M3 PRO 5G, the display boasts a refresh rate of 90 Hz, while a future update should bring the function of the Dynamic Switch, or the screen will adapt a refresh rate of 30/50/60/90 Hz based on the contents displayed .
Multimedia contents that also enjoy the Widevine L1 certification, therefore in high definition on streaming platforms such as Netflix and Disney + for example, but this certification is unfortunately not recognized by Amazon Prime Video. Certainly the screen of this smartphone is not the best around by price range, but goodies such as the dynamic refresh rate, as well as the ability to wake up / turn off the screen with a double tap, adjust temperatures and color contrast, still make the panel noteworthy, also because overall the viewing of films, TV series, photos and videos in general is decidedly optimal and not at all tiring, being able to also take advantage of the dark and reading modes.
I mentioned before a good visibility in direct sunlight, but unfortunately I have to mention the fact that the brightness sensor turned out to be rather conservative, forcing us to manually act on the brightness of the panel when we switch from a dark environment to a brighter one, or vice versa, quickly. Good, indeed excellent, instead the presence of an optical proximity sensor that translates into zero problems during calls, avoiding those annoying problems of pressing the keyboard with the cheek, which instead made me literally hate Redmi for example Note 10 Pro 5G.
Finally, the touchscreen was always fluid, without jamming and the writing phase was rather pleasant, thanks to a good vibration system and relative feedback.
POCO M3 Pro 5G NFC Global Version
Dimensity 700 4GB 64GB 6.5 inch 90Hz FHD + DotDisplay

The economic nature of POCO M3 PRO 5G could pass from the point of view of the hardware used, but in reality what is offered allows one of the best user experiences experienced on such a low-cost device. Under the hood we find the MediaTek Dimensity 700 processor, octacore with maximum clock at 2.2 GHz and production process at 7 nm which is accompanied by the ARM Mali G57 GPU at 950 MHz, all seasoned with 4 GB of RAM and 64 GB of storage. internal, or 6 GB of RAM and 128 GB of internal memory. In both cases we can count on LPDDR4X RAM and UFS 2.2 storage.
Before you turn up your nose due to the adoption of a SOC MediaTek, I announce right now that the combination of the hardware used returns noteworthy performance. Without going into the merits of benchmarks, I can say that what you will ask for in the newspaper POCO M3 PRO 5G will be completed without any effort, nor freeze or sudden closure of applications. Furthermore, the gaming experience is also guaranteed with the most recent and energy-hungry titles, although in these cases you should not expect maximum graphic details, but the framerate is definitely good.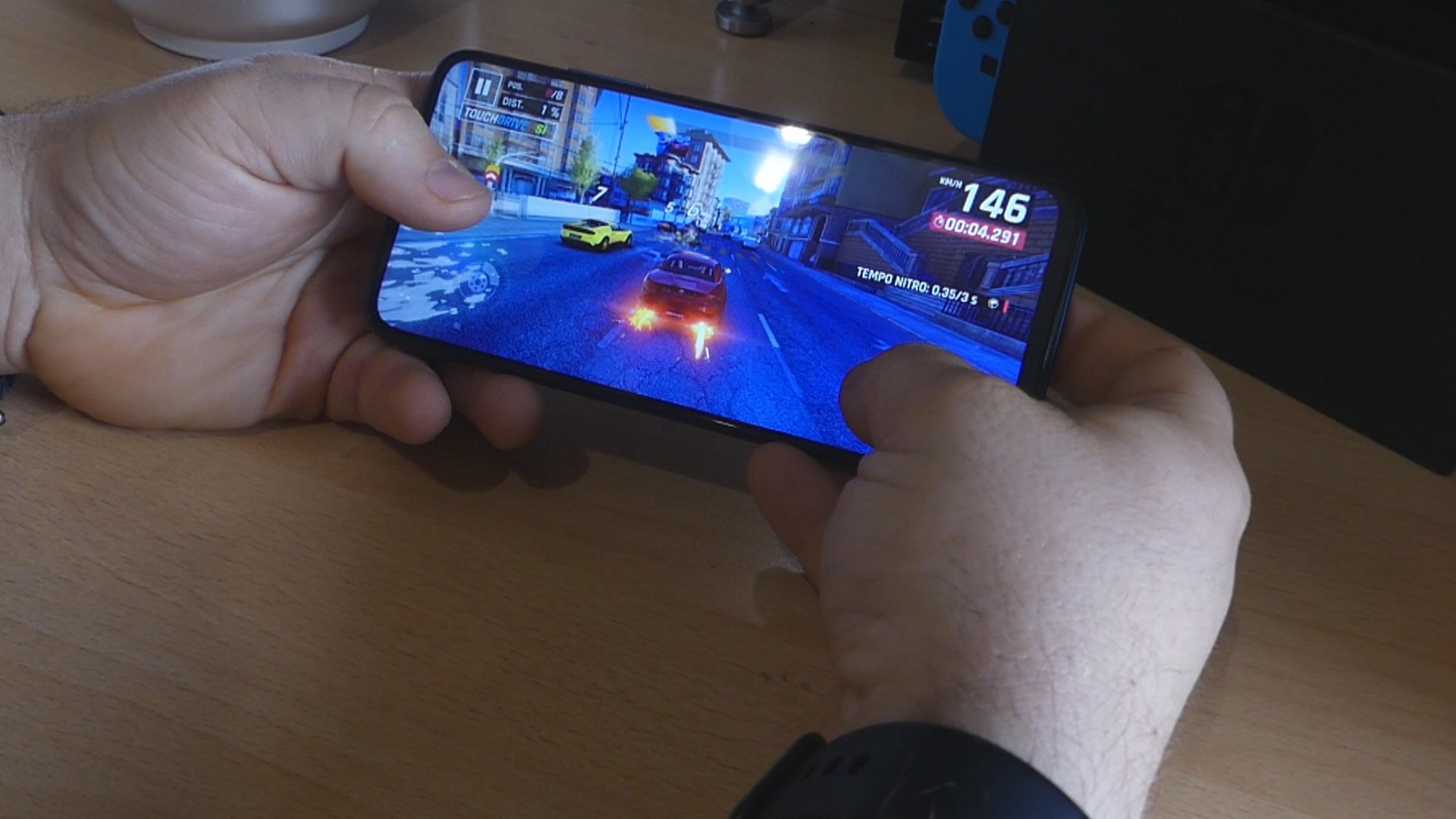 In short, the smartphone that the company offers us is definitely functional and powerful, able to satisfy the needs of the user to whom it is addressed. Perhaps it is the audio coming out of the mono speaker that clashes in the play experience, this is because the sound is lacking in bass, but overall the listening volume is decidedly generous without distorting even at the highest levels. Poco bad, because the presence of the 3,5 mm jack will allow you to take advantage of your favorite earphones and therefore raise the audio experience, or you can use TWS headphones, relying on a Bluetooth 5.1 module.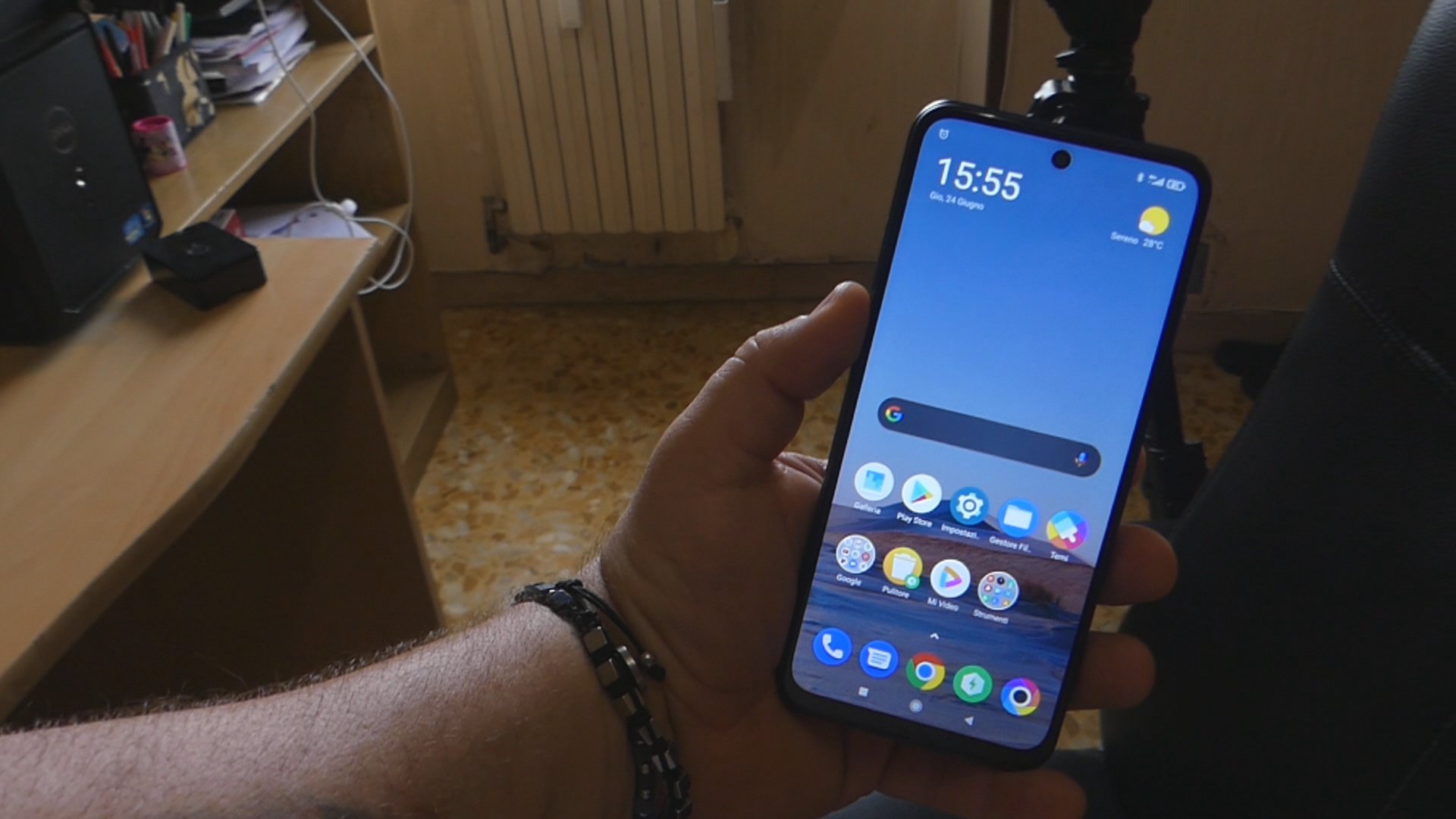 And the wired earphones you can also use them for listening to the FM radio, strangely present on POCO M3 PRO 5G, as the presence on smartphones has been banned since the beginning of the year. There is also the presence of a dual-band WiFi module, the aforementioned IR Blaster that transforms the smartphone into a multi-platform remote control and the NFC sensor for mobile payments with full compatibility with Google Pay. There is also a GPS with the possibility of hooking up the Galileo satellites, but if I didn't find any defect in car navigation, I saw a certain instability for the one on foot, as if there was a continuous hooking / uncoupling of the satellite. I don't know if this problem is related to Maps or to the phone, but in both cases I am confident in an update that fixes things.
Update that could come soon, as POCO M3 Pro 5G is animated by Android 11, customized by the MIUI 12 interface, in turn customized by the presence of the POCO Launcher, all with security patches updated in May 2021. I will not dwell further on the software chapter, since MIUI 12.5 should soon appear.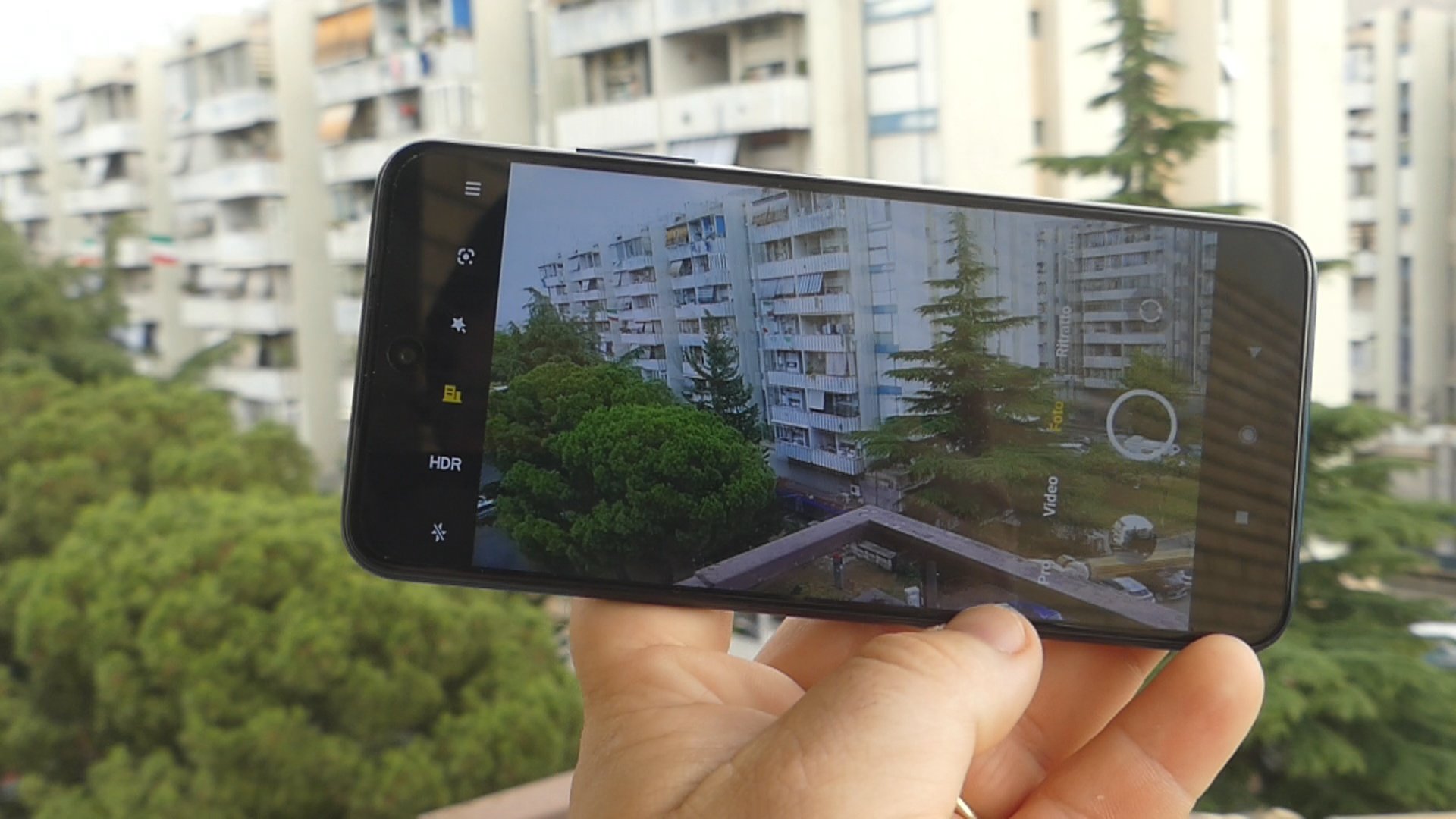 An aspect in which the brand has been saving or rather has not invested with respect to POCO M3 standard, is the photographic sector, which consists of 3 lenses that respectively use a 48 MP primary sensor with f / 1.79 aperture, a 2 MP macro lens (f / 2.4) and finally a 2 MP (f / 2.4) sensor. XNUMX) with depth of field data calculation function (bokeh effect). We therefore have no wide-angle lens nor a zoom, features that would have made a huge difference compared to the competition.
Overall, the photos taken with good brightness are in line with what the market offers us, with good color fidelity, which if necessary can use both HDR and AI technology, with automatic recognition of some scenes, but I do not hide that in some cases the returned photo suffered from mixed colors, thus having to retake the shot, sending the so-called "point and shoot" to that country.
But the side of the sensors used comes out in low light conditions, even taking advantage of the night mode presents both for rear camera and selfie. In this case, the background digital noise is more pronounced and the management of the lights is sometimes difficult, but without wanting to be too good, I remember that we are in the presence of a cheap smartphone and that I certainly would not have expected better results than what was obtained. Instead, the videos shot, both with selfie camera and rear camera, are surprising, which reach a maximum resolution of 1080p at 30 fps, but count on excellent digital stabilization as well as a cinematic "focus", with a soft and not at all jerky change.
What has been said so far also applies to the selfie camera, an 8 megapixel lens, f / 2.0, to which I add a positive opinion for the shots in portrait mode, rather realistic as well as good photos in macro mode (achievable only with rear optics), discrediting what other reviewers said, namely that the presence of these optics is useless.
A decidedly positive aspect of POCO M3 PRO 5G and which will appeal to many, is the one related to autonomy, relying on a 5000 mAh battery. We do not have wireless charging nor a super speed of charging, counting only a standard of 18W net of the presence of a charger that reaches up to 22.5W, but with a rather intense use, or a train journey from Asti to Rome, with repeated cell changes and considerable use of applications, such as social media, messaging, video, etc. .. I managed to take home over 35 hours of use, totaling almost 8 hours of active screen.
This translates into a possible autonomy of 2 days, with standard use, without sacrifices and without active energy savings. If we then think about the future update relating to the dynamic refresh rate, the result can only improve, although I want to emphasize that in my case I have never used 5G and therefore I would not be able to tell you at this juncture what the associated battery drain is.
POCO M3 Pro 5G NFC Global Version
Dimensity 700 4GB 64GB 6.5 inch 90Hz FHD + DotDisplay

CONCLUSIONS
Before announcing the sale price, POCO M3 PRO 5G proved to be a balanced and performing terminal in every area. There are no sectors where he stands out more, apart from autonomy, but nowadays for less than 200 euros it is difficult to find a device that can satisfy as he does, without significant compromises.
In fact, we have complete connectivity, record autonomy, a display that is still rewarding for viewing content as well as the presence of 5G, which for many could be an investment if this technology takes seriously throughout Italy. in conclusion POCO M3 PRO 5G is one of the most complete and well-made smartphones currently on the market and if we add to this that you can take it home at the price of 134 euros for the 4/64 GB variant or 167 euros for the 6/128 GB one, then we could almost say that POCO M3 PRO 5G is a must have of the current mobile phone and that of POCO it has only the name.
POCO M3 PRO 5G
With the advent of 5G on smartphones, even in the medium-low range of the market, we are now used to devices with significant compromises to digest. Instead the POCO M3 PRO 5G, has all the necessary equipment for a truly complete user experience. Every aspect of the smartphone can be appreciated and at the price at which it is sold, it becomes an absolute best seller.
PROS
AUTONOMY
PRICE
COMPLETE CONNECTIVITY
OPTICAL PROXIMITY SENSOR
WELL STABILIZED VIDEO (EIS)
CONS
UNSTABLE FOOT GPS NAVIGATION
BRIGHTNESS SENSOR POCO REACTIVE
Add your review