After the slip made with the C30 model (here the review), Realme gets back on track once again conquering the hearts of us lovers of technology at the right price. The ingredients are the usual, that is good quality of the products made and goodies that we generally find on higher cost devices. Just arrived on the market, Realm 10 has been partially criticized by all those reviewers who, as usual, thought only of the race to finish first in telling you about a product received in preview, while my job is to tell you how things really are, because he has from poco received a valuable software update which totally reverses the situation told by fellow reviewers.
RENEWED THE DESIGN, WITH… STELLAR EFFECTS
I have been following the Chinese brand closely for some time now and with this Realme 10, the company has left the curved lines behind in favor of a brick design, squared, iPhone-style in my opinion more modern and above all perfect for one-handed use. In fact, the new mid-range of the brand adopts dimensions equal to 159,9 x 73,3 x 7,95 mm and a weight of only 178 grams, which make it extremely comfortable in daily use. There are two colors available, namely the Clash White like the one in my possession and the Rush Black, both with a stellar texture, returning graceful plays of light when hit by direct light.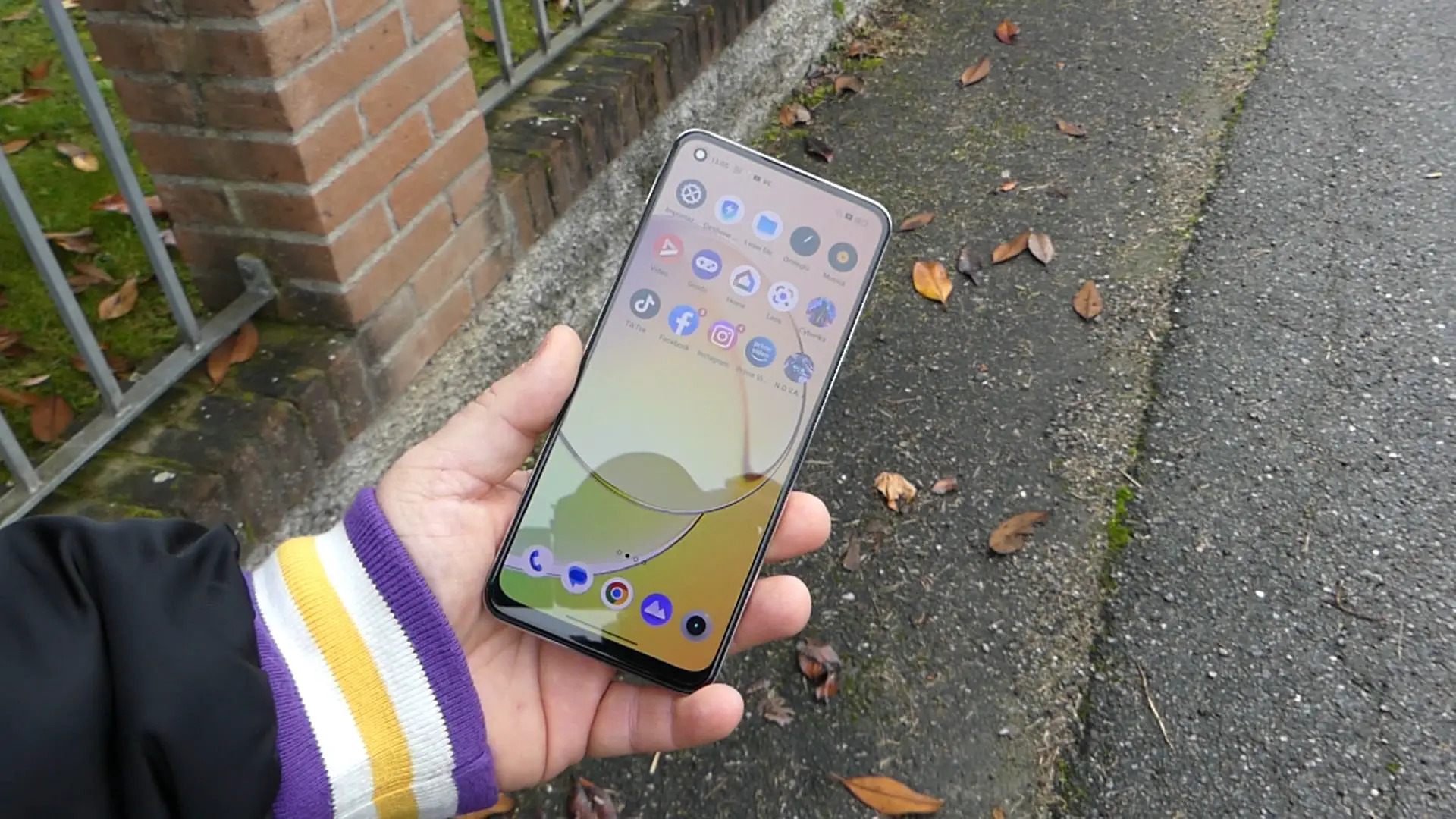 We are talking about plastic materials both for the back cover and for the profiles, but overall the look still feels premium and of good quality. Right on the profiles we find on the right the volume rocker and the power button, in which the biometric sensor for unlocking the device by fingerprint, which is as well as fast and reliable, also well located. Of poco superior to the center of the terminal, ideal for reaching with both the right and left hand. On the left we have the SIM card slot, 2 in nano format, as well as an additional one compartment for micro SD with integrated memory expansion, with support up to 1TB, without giving up the Dual SIM function with Dual 4G Dual VoLTE connectivity.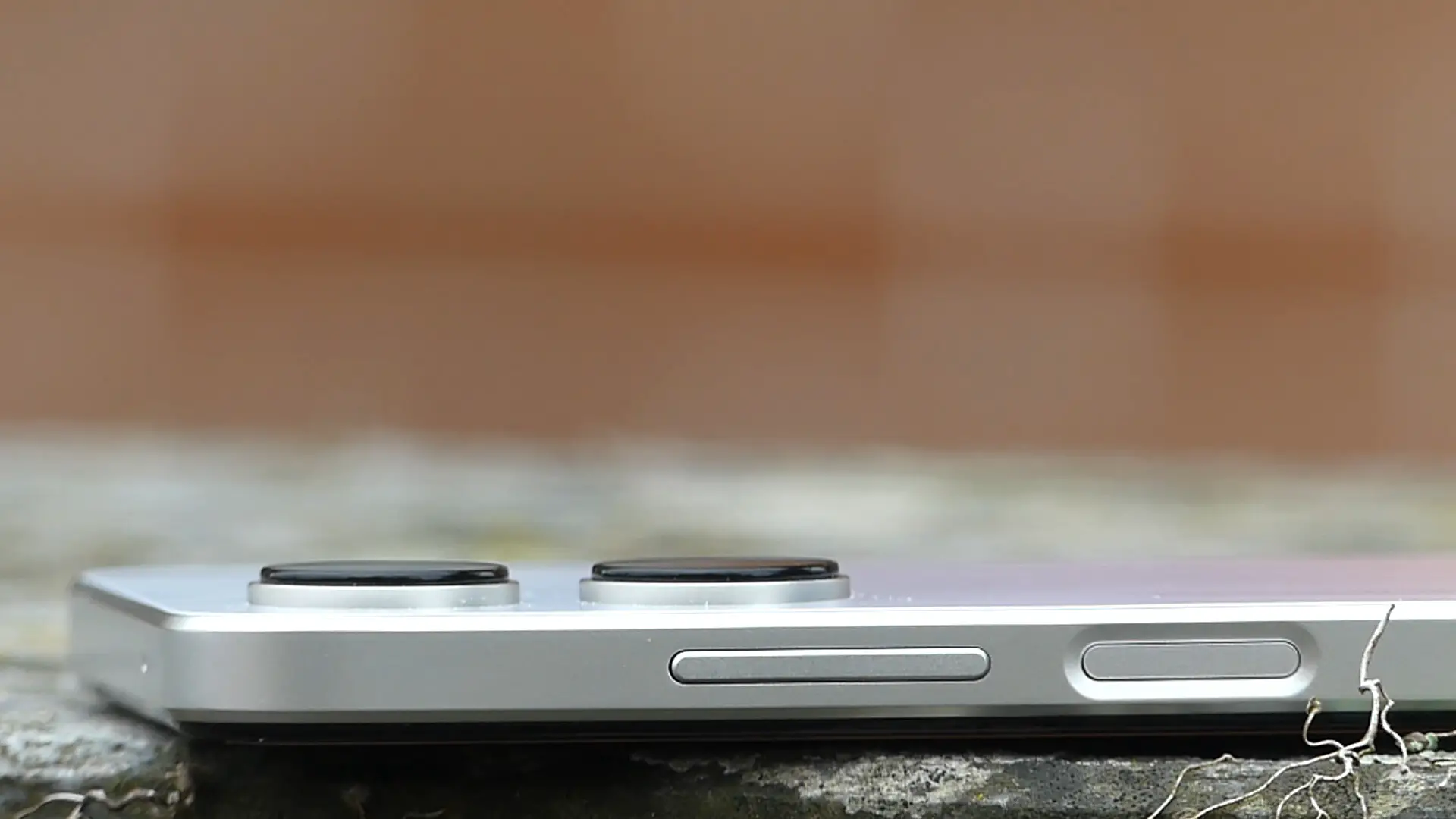 In the upper part the secondary microphone is found alone for the reduction of hiss in calls while below, Realme 10 has the jack from 3,5 mm for wired earphones, main microphone, Type-C input for charging, data transfer and OTG support and speaker, the latter of the mono type, but with a decidedly high volume, so much so that at the software level there is one function that doubles the listening volume.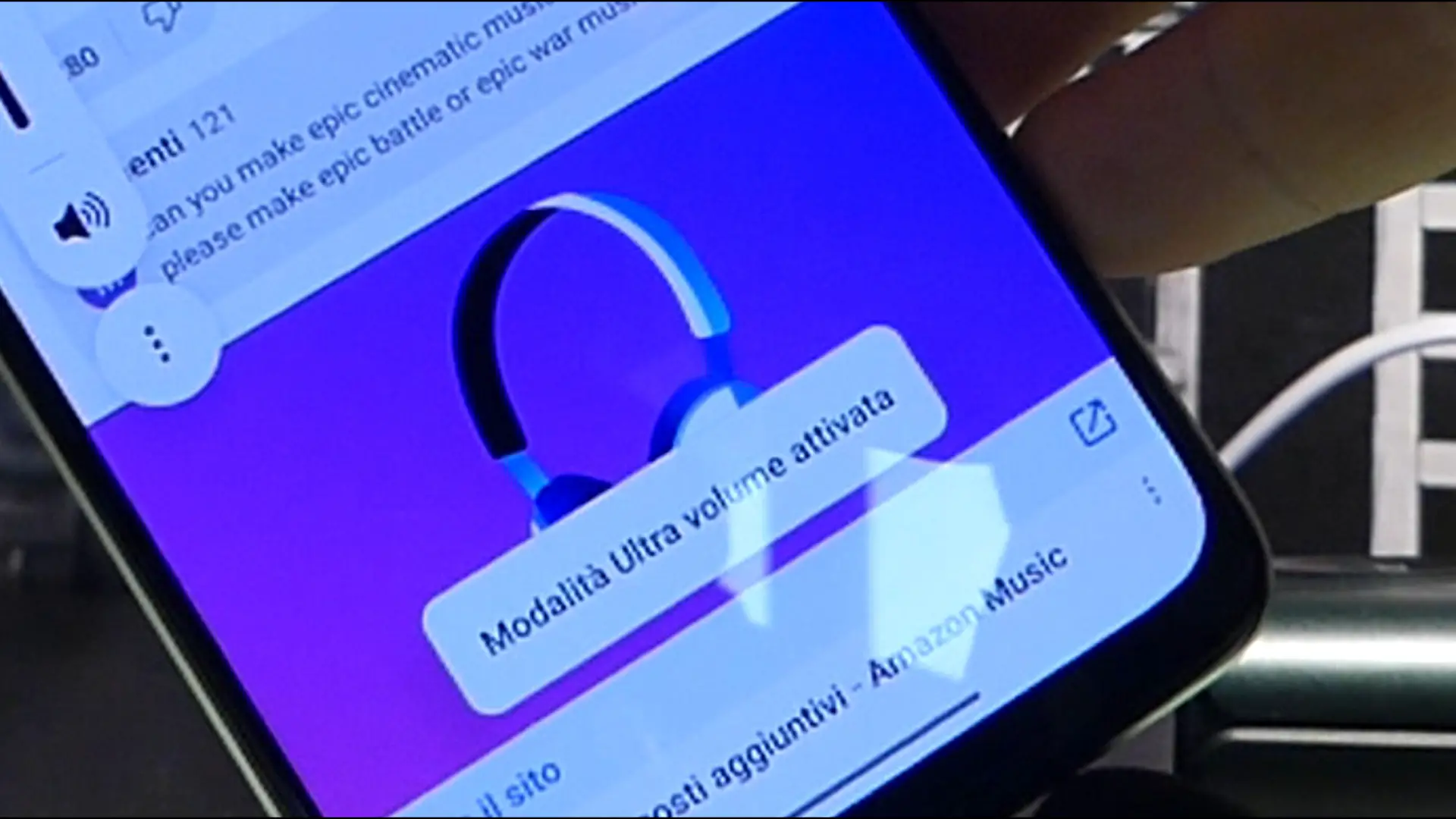 Too bad that this gem cannot be used during calls but only when playing multimedia content, with questionable quality as the sound returned is crackling and in any case not balanced in the sound ranges.
90 HZ DISPLAY BUT AMOLED… A LEVEL MORE THAN THE COMPETITION
Mid-range on the market, or rather rivals of Realme 10, we find them galore but on the display front, the Chinese brand is undoubtedly a winner. In fact, in support of the smartphone we find a panel with technology AMOLED da 6,4 inches in resolution FullHD+, as well as type glass protection Corning Gorilla Glass 5 e refresh rate to 90 Hz with relative 360Hz touch sample rate.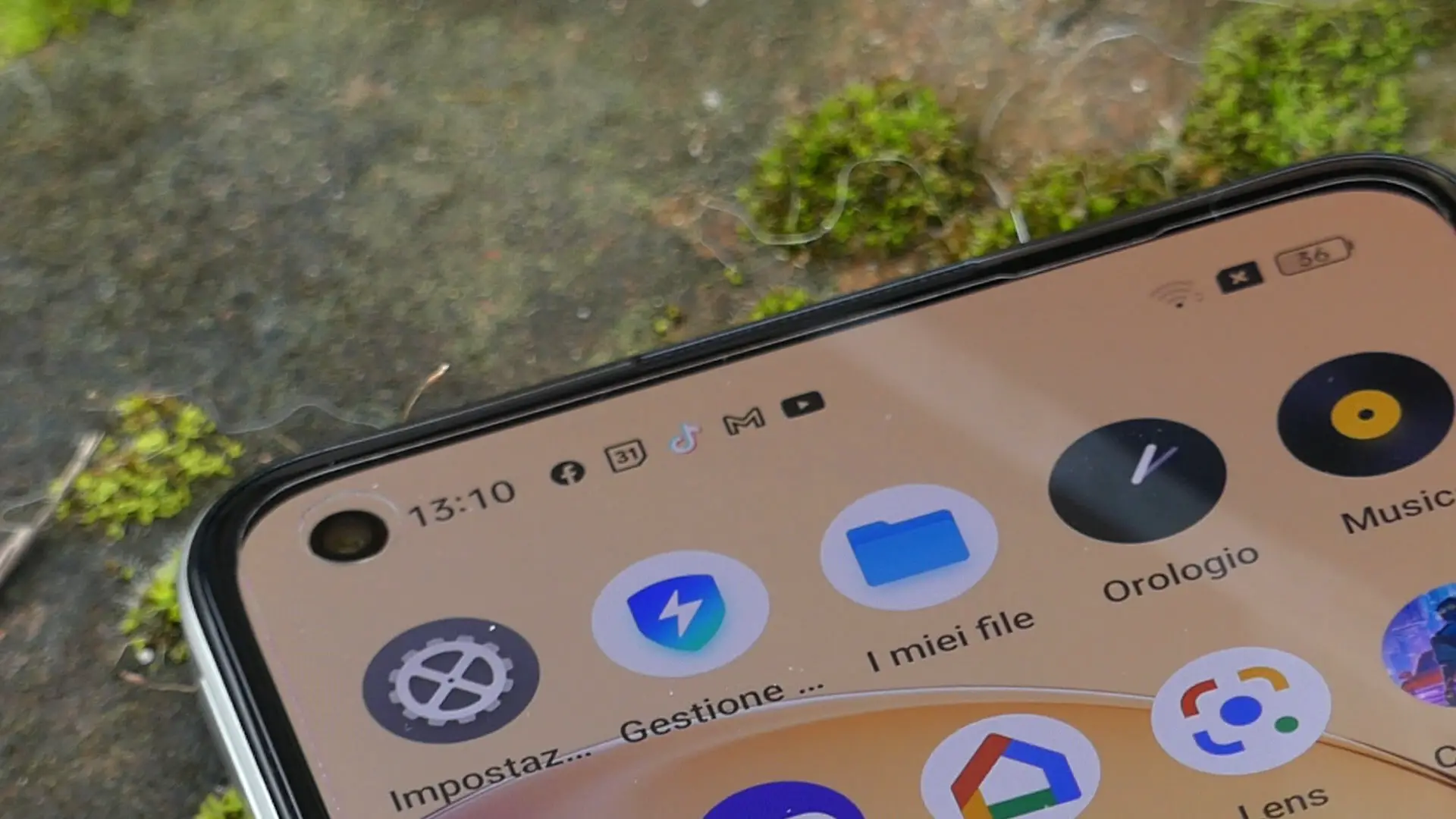 So net of the specifications, we can enjoy multimedia contents in a fluid and uncertain way, even in direct sunlight, counting on a peak brightness of 1000 nits, but especially with one color fidelity really not bad. We support a DRM Widevine L1 for viewing in HD on various streaming platforms, including Prime Video, but unfortunately HDR10 videos are not supported. Too bad, that would have been the icing on the cake. In any case, we are talking about exceptional colors and a panel that enjoys a good calibration and good view from the factory. Of course there is no shortage of software customizations as well as the possibility of exploiting the functionality of theAOD (Always On Display).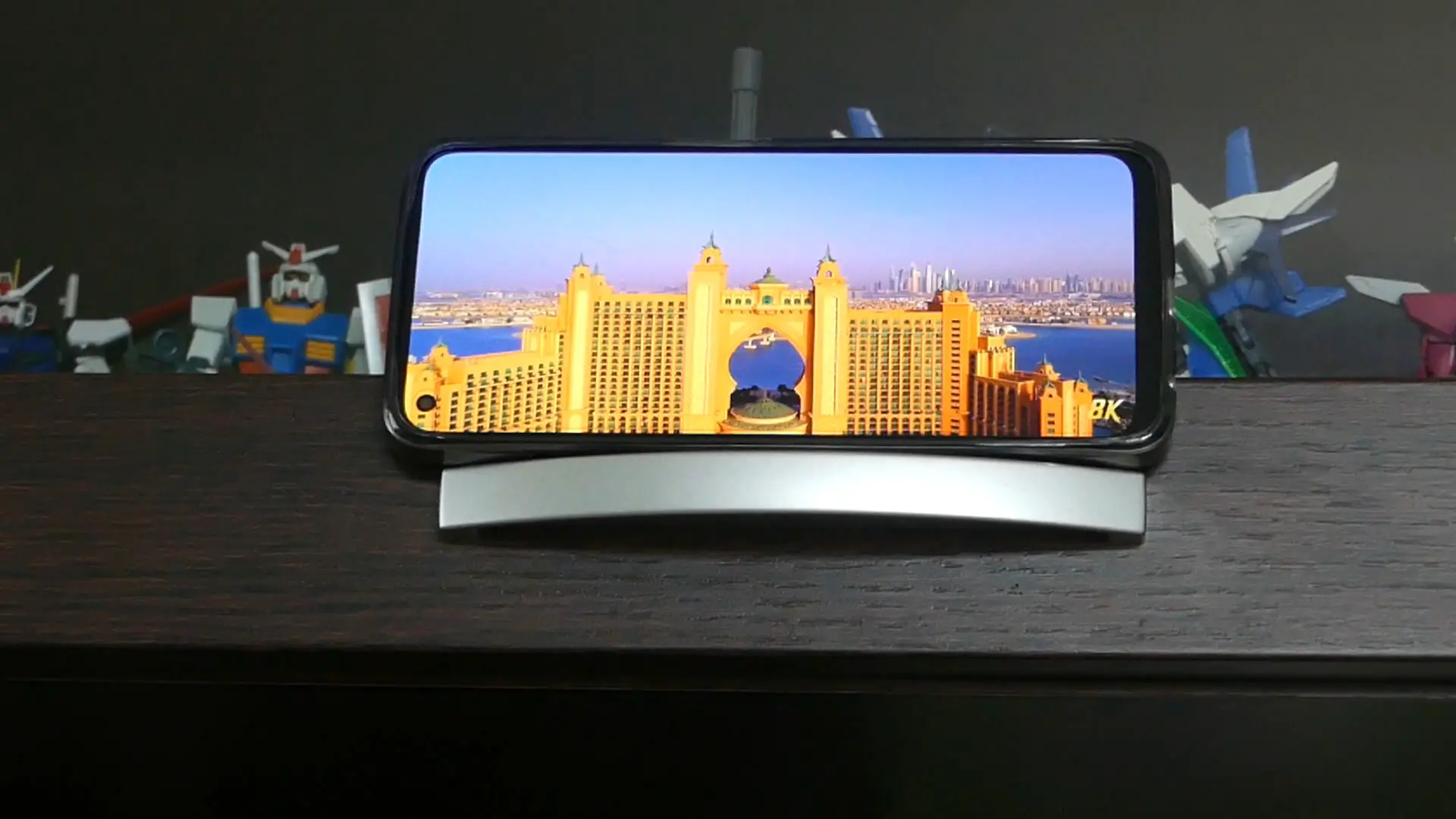 HARDWARE ALREADY SEEN ON COMPETITORS BUT PERFORMANCE ON OTHER LEVELS
Considering the chipset shortage and the ever-increasing costs, Realme 10 makes use of the processor MediaTek Helio G99, already seen for example on POCO M5 (here the review) or Redmi Pad (here the review), a SoC with production process a 6nm, octa-core solution with max clock at 2,2 GHz with graphic aid of the ARM G57 MC2 GPU. Then they join 8 GB of RAM LPDDR4X to which they can be added up to 8 GB of virtual RAM, which ensure performance well above expectations as well as ensuring better management of background applications. There internal memory instead it provides cuts from 64 / 128 / 256 GB type UFS 2.2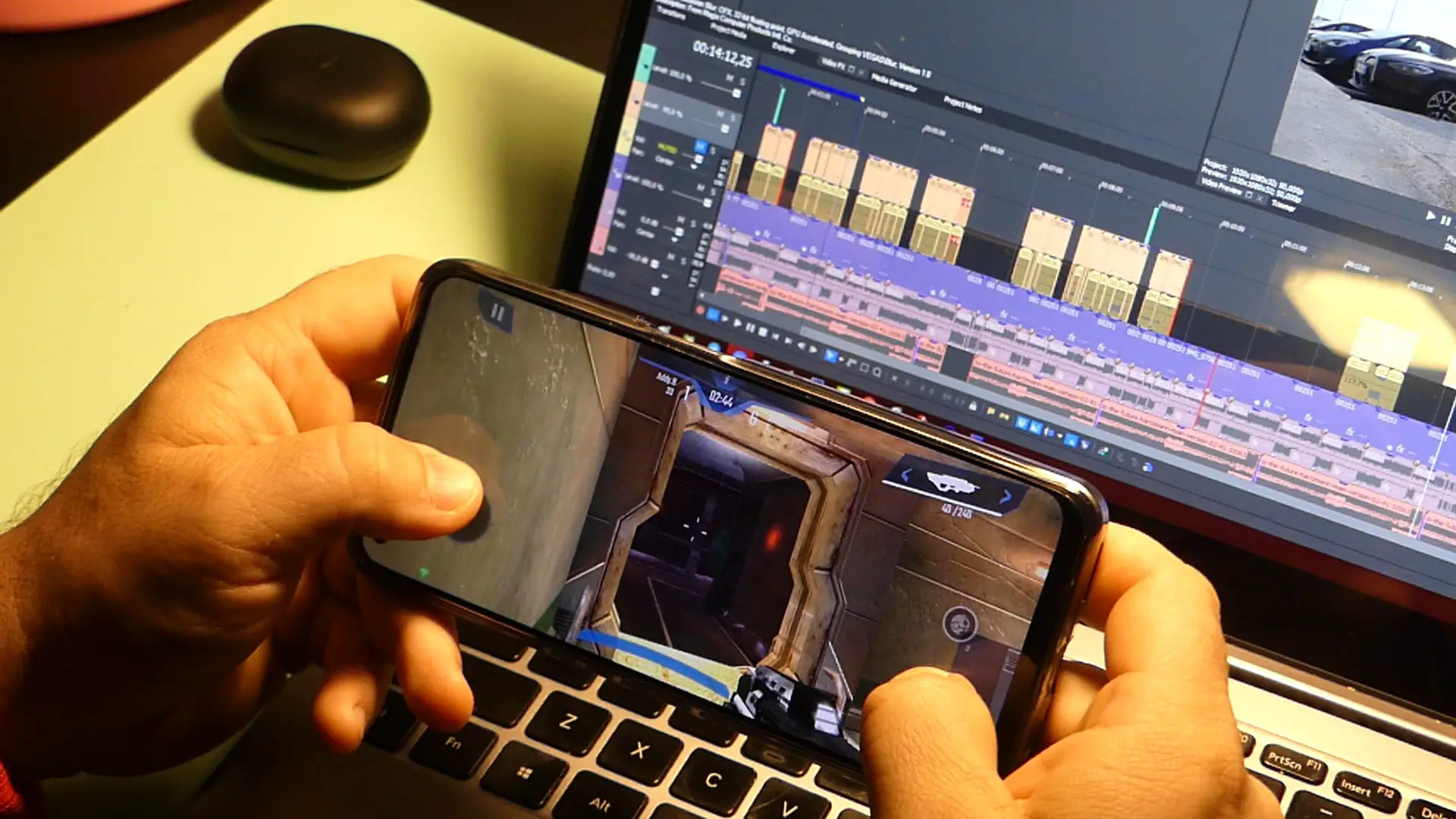 Personally, I abandoned the idea of ​​testing smartphones using software benchmarks and relying on theonly real benchmark, i.e. the real use in real life of all days. So I leave the various tests with numbers and graphs that say everything and nothing, and I have my say on a smartphone that is certainly not a top of the range, but for the price range it fits into, Realme 10 works well and is performing in every area, without ever giving signs of yielding, sticking or otherwise, thus allowing good use also in the field gaming, surpassing even i 50fps in the latest generation titles. In short, in short, Realme 10 is a handyman smartphone, reliable and precise.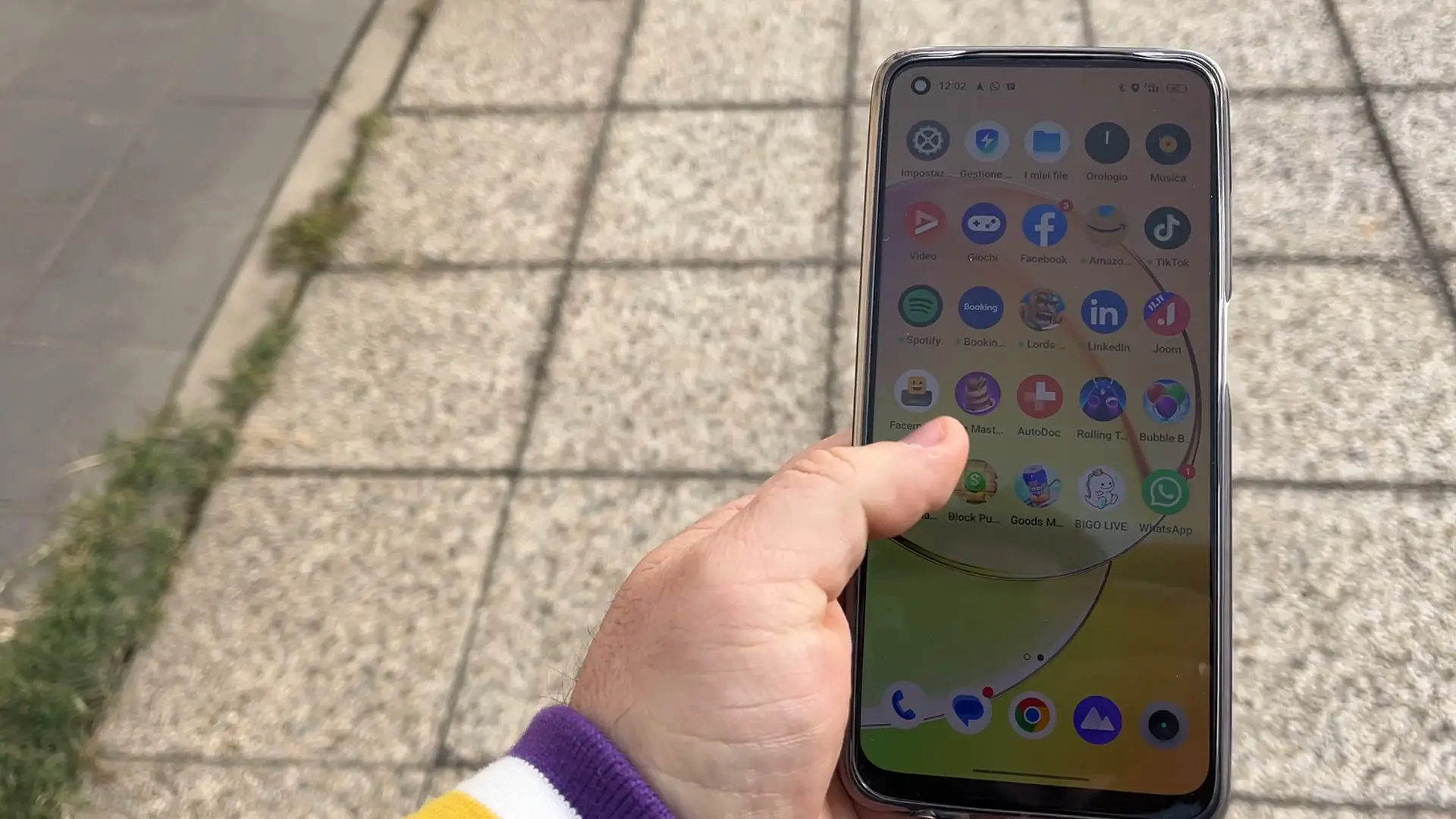 Then there are the latest standards in terms of connectivity, such as a module Bluetooth 5.3, dual WiFi, GPS with Galileo satellite lock, as well as the aforementioned 4G Dual VoLTE and 3,5 mm jack. Absent instead FM radio and IPXX certification.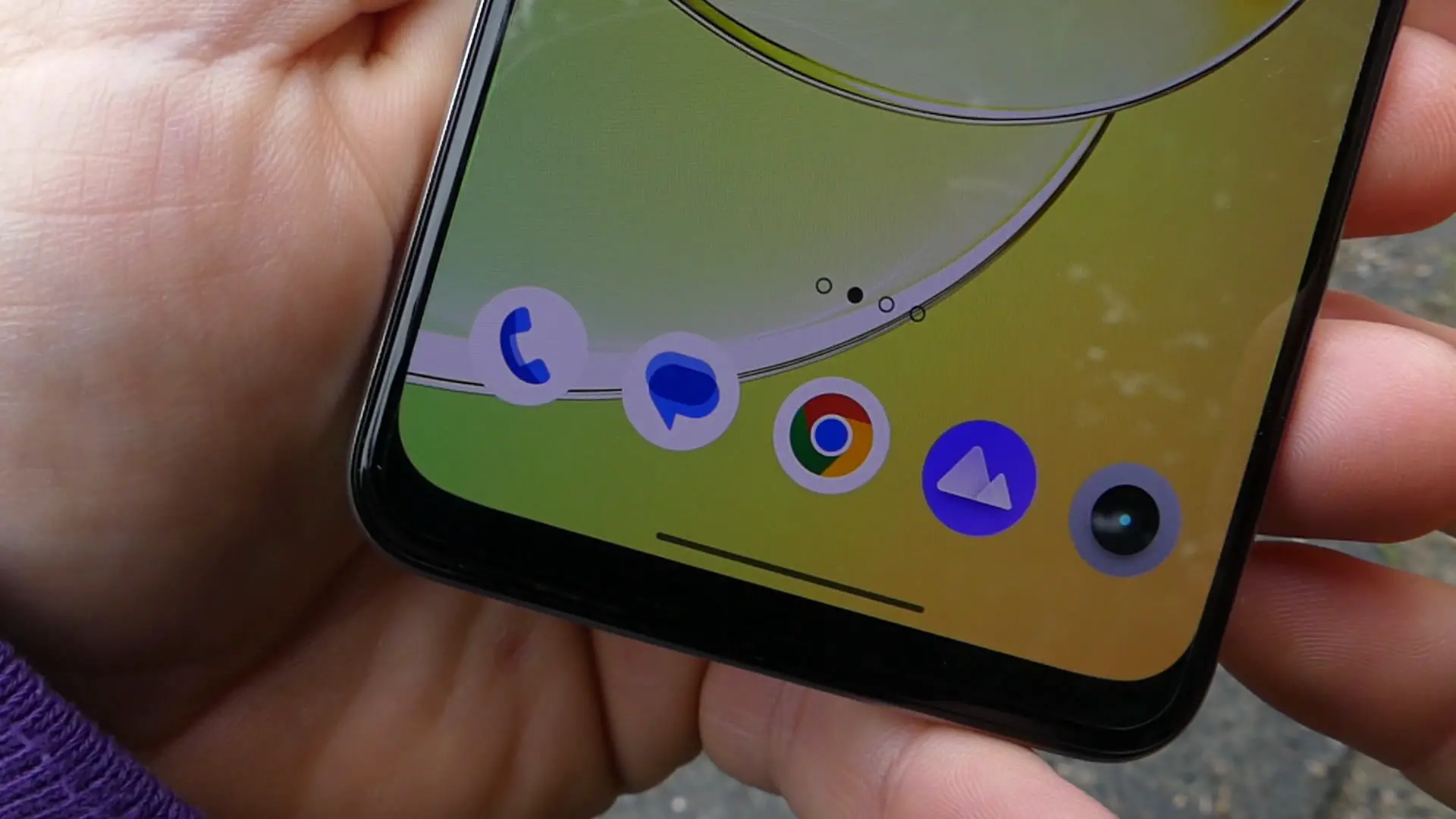 ALWAYS UPDATED SOFTWARE
Il software, is based on the version Android 12 with security patches updated to October 2022, these received with the update weighing 392 MB which has literally changed the face of the device. In fact, Realme 10 as soon as it was taken out of the box suffered from some bugs, such as the one relating to the proximity sensor which did not always work in calls or the one linked to the fluidity of the system which forced you to fix the refresh rate at 90 Hz instead of exploiting the automatic function of switches. Well, all fixed, and now Realme 10 works great. La Realme UI 3.0 offers good optimization and many customizations but without exaggerations.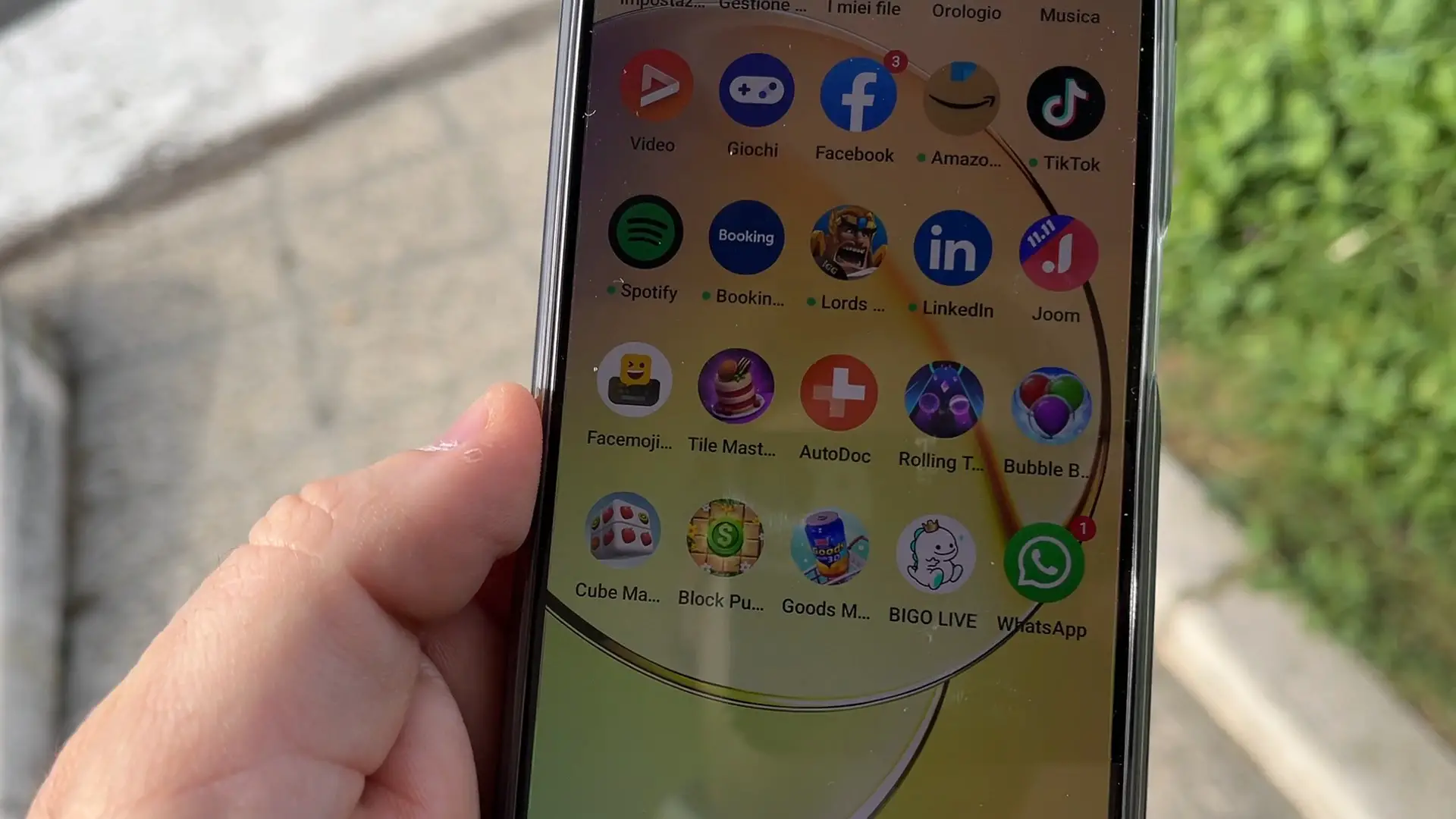 I only complain about one thing, namely the massive presence of bloatware apps in Xiaomi style, dozens of totally useless applications, which will force you to spend the first few minutes of configuring your smartphone, to eliminate them. In any case, applause to Realme which tends to update its devices often.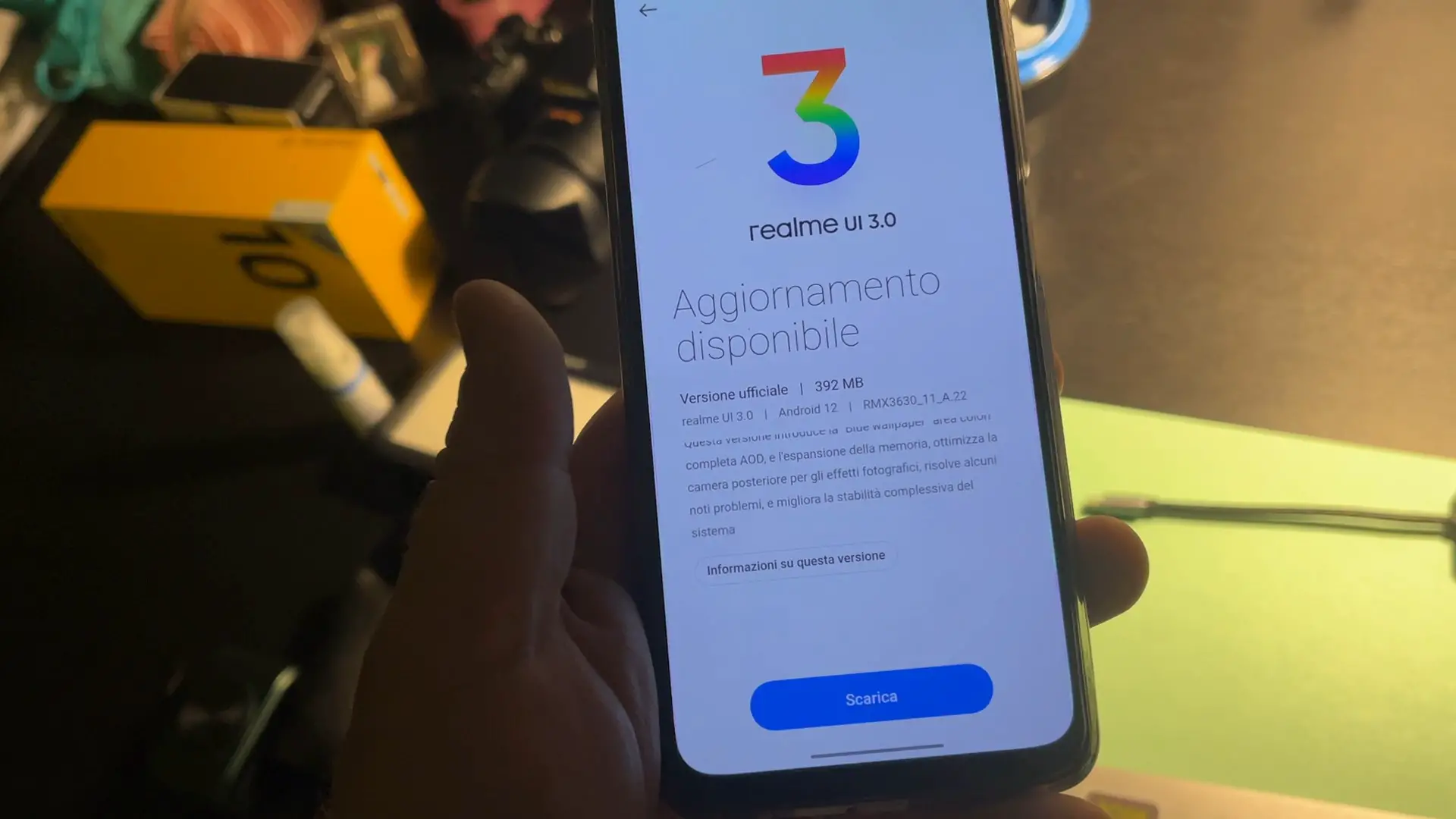 A TRUE BATTERY PHONE
With Realme 10 you will sleep peacefully on the autonomy front, using one battery from 5000 mAh, with support to fast charging at 33W, via power supply supplied in the package. The processor used is poco energy-intensive and the system optimized to perfection on the energy front, even taking you to two full days of use without any special precautions. Statistically speaking, you will have at least 8 hours of active screen or at least one 50% charge left after a stressful day.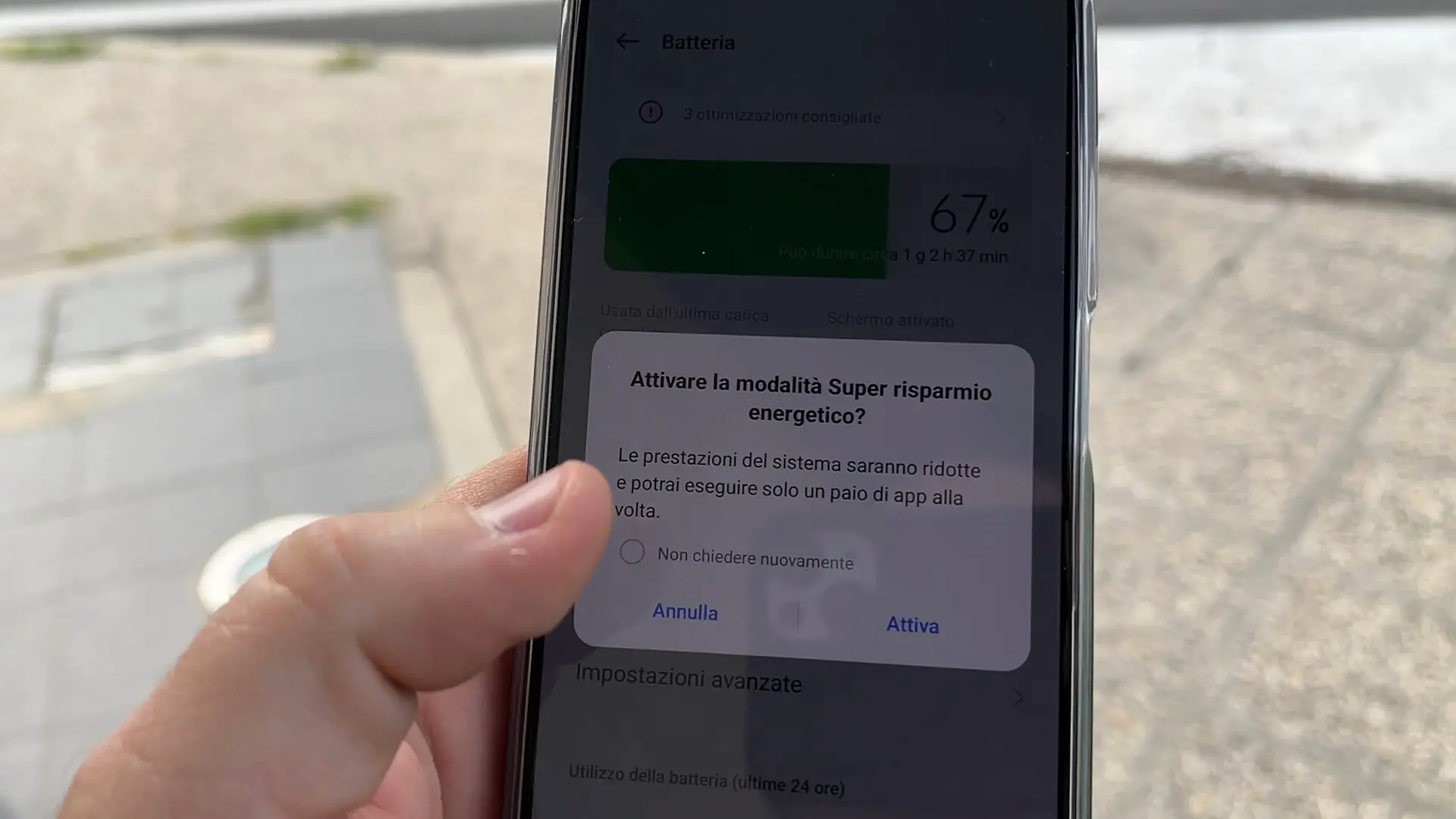 THE CAMERA AMAZES AT NIGHT BUT DISAPPOINTS IN VIDEOS
The Chinese company has probably taken a step back on the camera front. In fact, on Realme 10 we find only two optics of which the main one is equipped with a sensor from 50 MP, f / 1.8 which is accompanied by a secondary lens with sensor from 2MP black and white, f/2.4 for collecting depth of field data. Nothing ultrawide therefore, but personally, also considering the use that the average user makes of a smartphone camera, pI prefer to have a single but performing optic in every area, rather than a higher number of MP and optics, all fairly valid.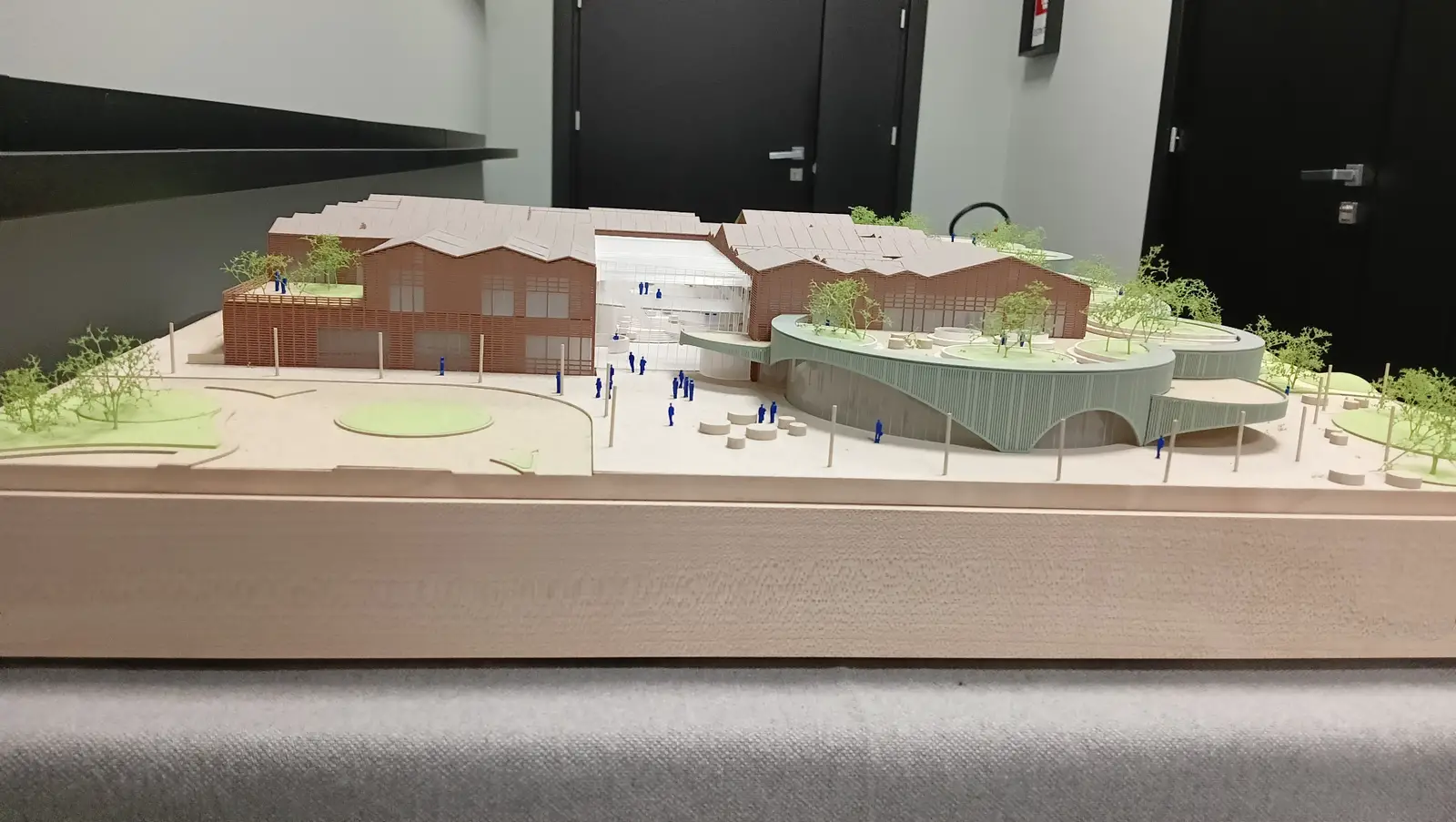 Apart from that, with Realme 10 we will take home some good shots, full of details but above all the night mode is amazing, which seems to have an edge over many other devices, even from Realme itself. Good definition of the framed subjects, good colors and good white calibration.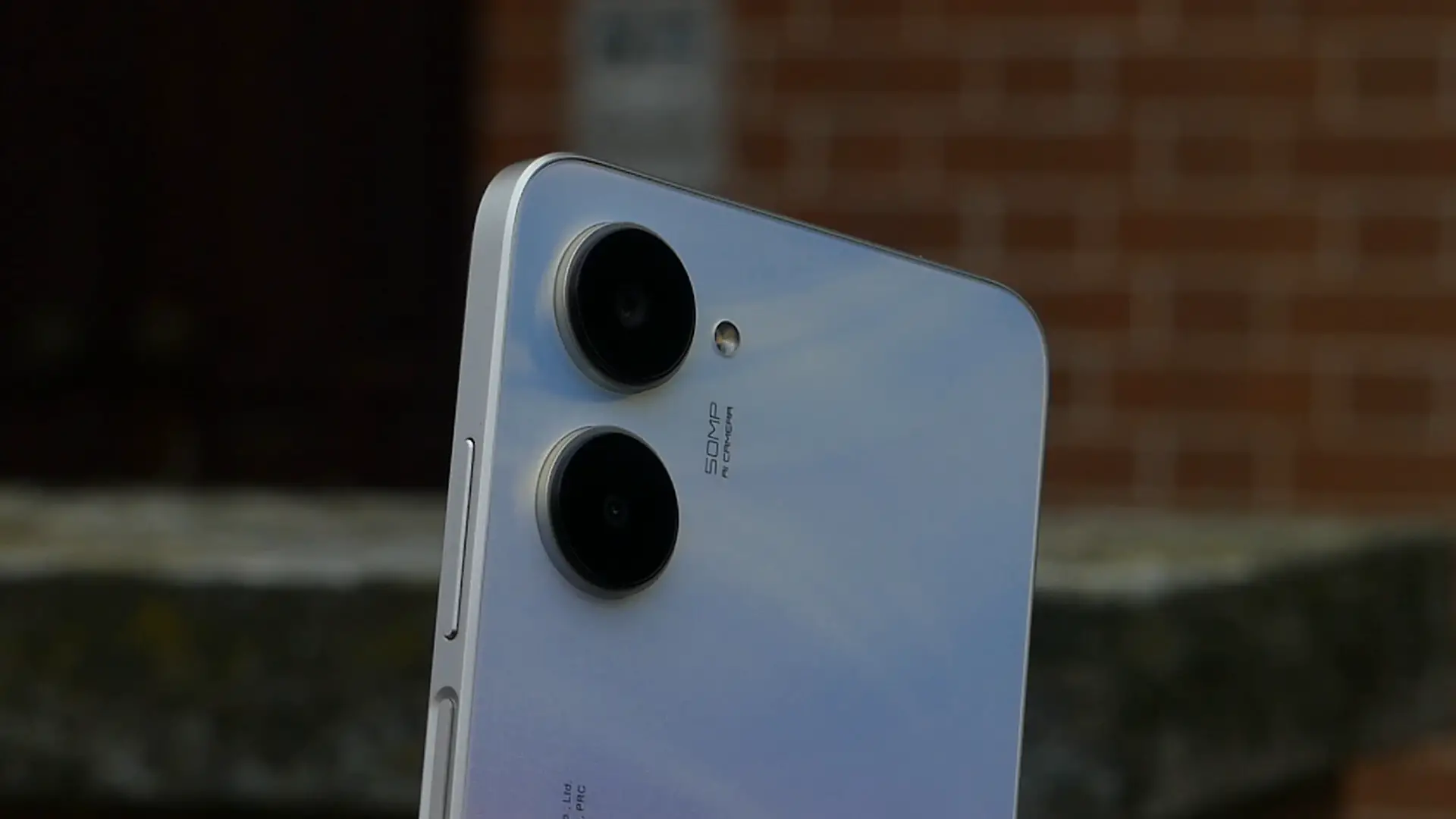 The front camera is a 16 MP, f / 2.45, inserted in a punch hole translated on the left side of the display, which makes very good selfies especially in portrait mode. On the other hand, the video sector disappoints, with recording only in Full HD to 60fps, but more than anything it is the stabilization that doesn't seem to work perfectly, as well as a focus with the transition from a subject in the foreground to a more distant one that is not exactly soft. Nothing Realme can't fix with a software update.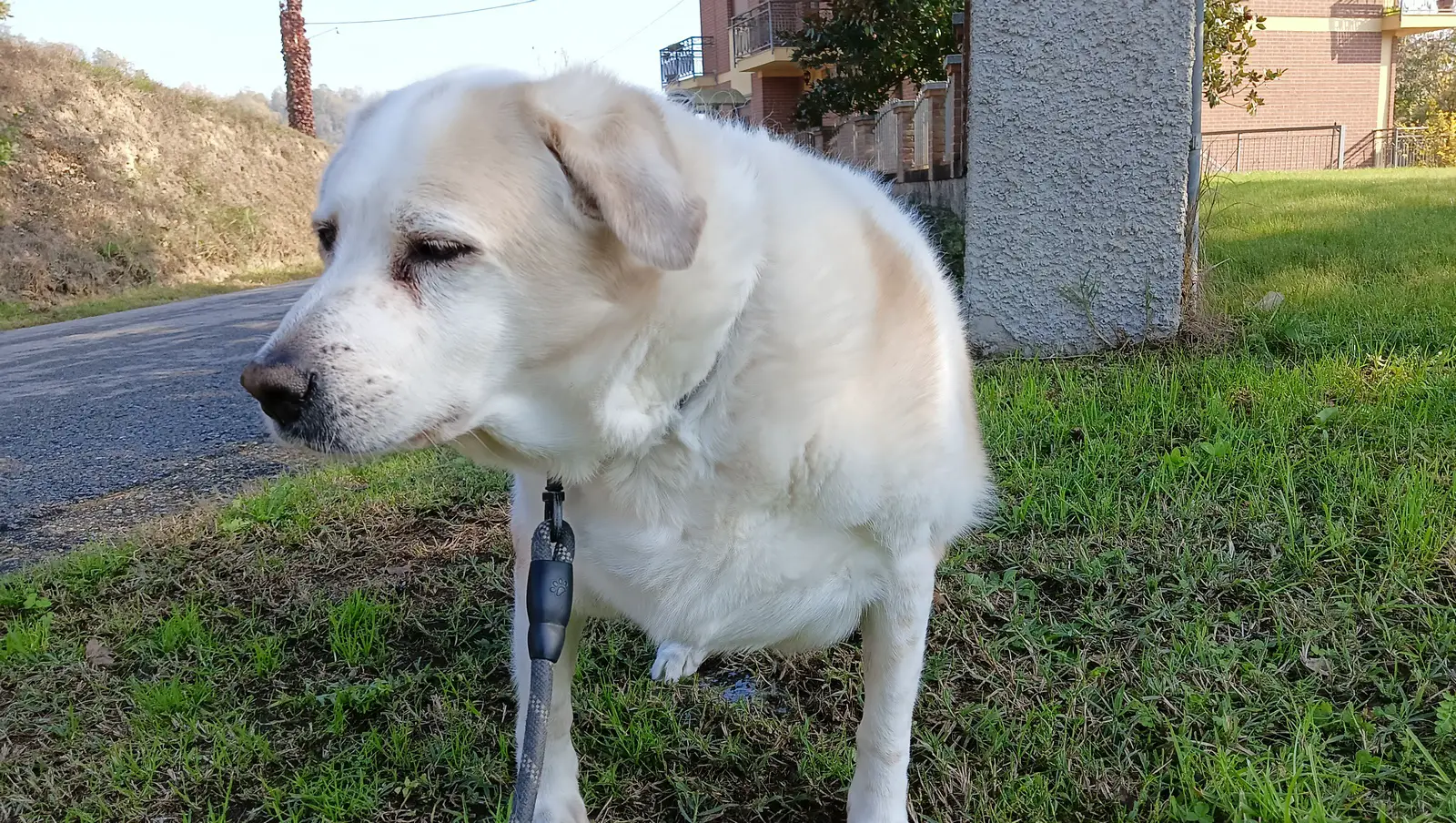 PRICE AND CONCLUSIONS
At the time of writing the price of Realme 10 has dropped to 229 € compared to the 279,99 euros requested in the price list. The offer is limited to these Black Friday days and I advise you to take advantage of it, because I was personally satisfied with the performance in general, so much so that I would define Realme 10 as an all-rounder, balanced and fairly good-looking smartphone.
The photographic yield is also surprising and overall the multimedia field is promoted with flying colors. You could look around by focusing on older models, also from Realme, perhaps saving a few euros, but in the end the final cost allows you to take home the latest model, the most up-to-date software and hardware side.