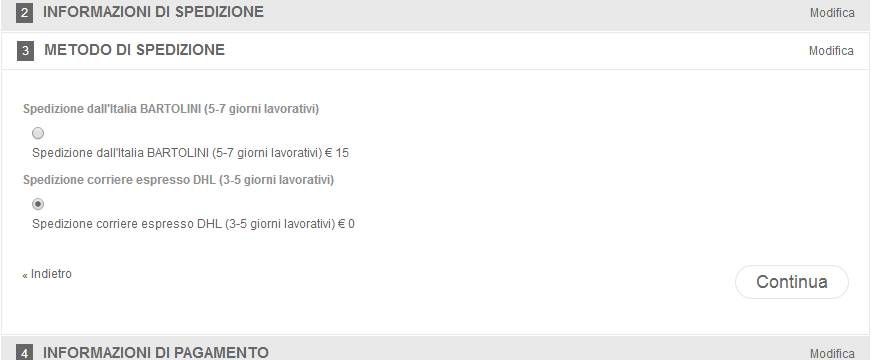 It resumes the project of "shipments from Italy" during the experimental phase until Sunday, 03 August.
How does the Smartylife.net shipping service work?
When order checkout is requested, shipping will be requested.
Let's now explain in detail what these two shipping arrangements are:
Shipping express courier DHL (3-5 working days)
By selecting this mode of shipping, the order will be passed directly from our suppliers in China.
A direct shipment will be made Supplier -> Customer.
This mode has the following advantages:
It's faster. Generally DHL employs 3-5 working gg to deliver the shipment to the end customer's hands.
It's cheaper. DHL shipments are included in the price.
NB. To avail free DHL Express shipping make sure you do not live in a remote DHL area.
It is possible to check whether your CAP is included in the list of remote areas via this link
DHL, for remote space dispatch, requests an extra 35 dollars (25 euro). In this case I highly recommend you to avail of the shipment through BARTOLINI.
Shipping from Italy BARTOLINI (5-7 working days)
By selecting this shipping mode, the order will be shipped by our suppliers to the Smartylife.net warehouse
Once the shipment has been received, it will be returned "AS IS" (as it is) to the final address of the customer by courier BARTOLINI.
This mode has the following advantages:
There are no REMOTE AREAS, the BARTOLINI shipment can be made throughout Italy.
Security at 100% of not having to pay customs duties as they have already paid by Smartylife.net on receipt of the goods.
We are available for any clarification or suggestion to further improve the service we provide.
via | Sm @ rty