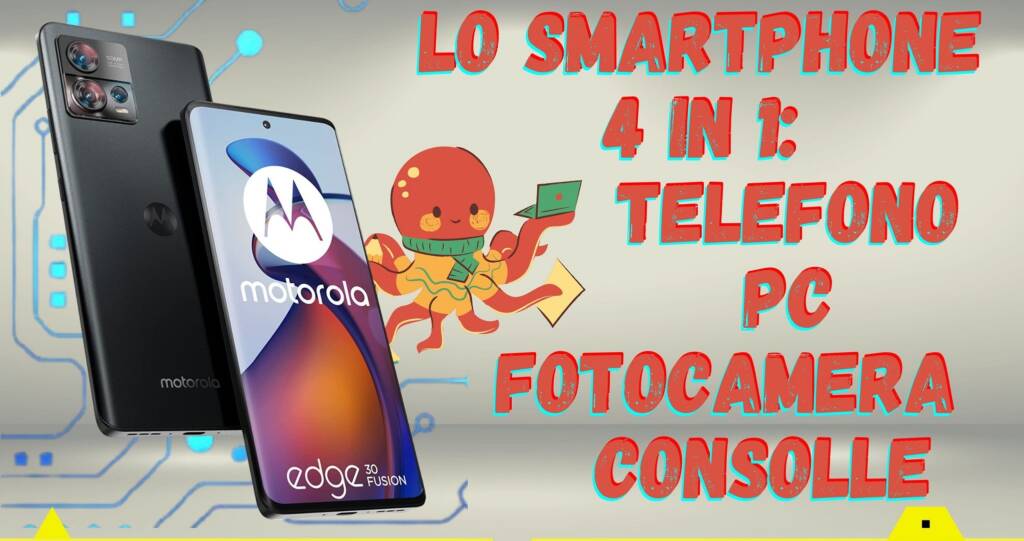 Are you interested in OFFERS? Be smart and subscribe to our Telegram channel! Lots of discount codes, offers, pricing errors on technology from Amazon and the best online stores.
A lot of smartphones have passed under my hands, from high costs to super cheap ones. Today is the turn of Motorola Edge 30 Fusion, a brand that poco we have delved into the blog but which has actually existed since the dawn of mobile telephony. As the name suggests, Fusion is one true fusion between the so-called TOP OF THE RANGE devices and the mid-range ones, more accessible in terms of price, getting a perfect mix of value for money. But beware it is not the usual cliché, because the smartphone proposed by Motorola is absolutely the true BEST BUY, and now I'll tell you why such a powerful statement.
Amazon offers
€534,00
€679,90
available
12 new from 534,00 €
9 used starting at € 485,76
to March 26, 2023 14:25
Last updated on March 26, 2023 14:25
unboxing
Already starting from the unboxing experience, Motorola Edge 30 Fusion gives positive emotions. First, applause to the brand that offers its product in one packaging entirely made of paper, therefore with an eye to the environment. We then find everything: lo SIM tray removal pin, manuals multilingual, one protective covers for the smartphone made of transparent soft silicone. We then find the powerful charger with 68W output with Type-C input and with the possibility of also powering Notebooks and other technological devices, but not even one is missing plastic protection for smartphone glass, data transfer and charging cable dual Type-C and finally also a pair of earphones with Type-C connection since the phone does not have a headphone jack. In short, we really have everything to start using our smartphone without paying additional euros. Companies like Apple and Samsung really have a lot to learn, don't you think?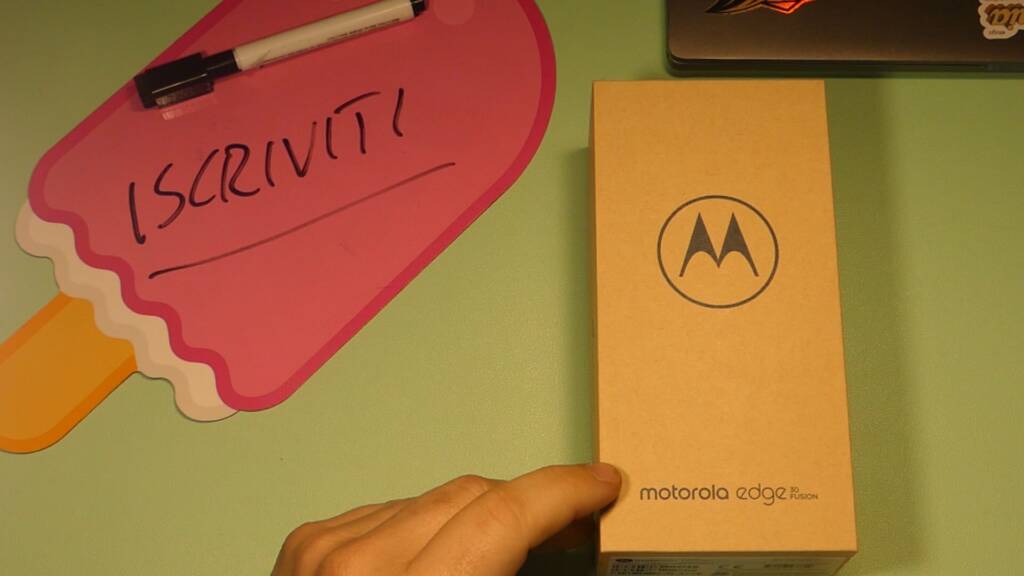 DESIGN AND CONSTRUCTION QUALITY
Without a shadow of a doubt this smartphone looks as beautiful as it is studied in detail. Definitely a cut above many other models on the market, standing out for graceful lines and noble materials. We are indeed talking about one structure completely made of metal, with 3D Corning Gorilla Glass 5 back and reinforcement with Velvet AG Glass.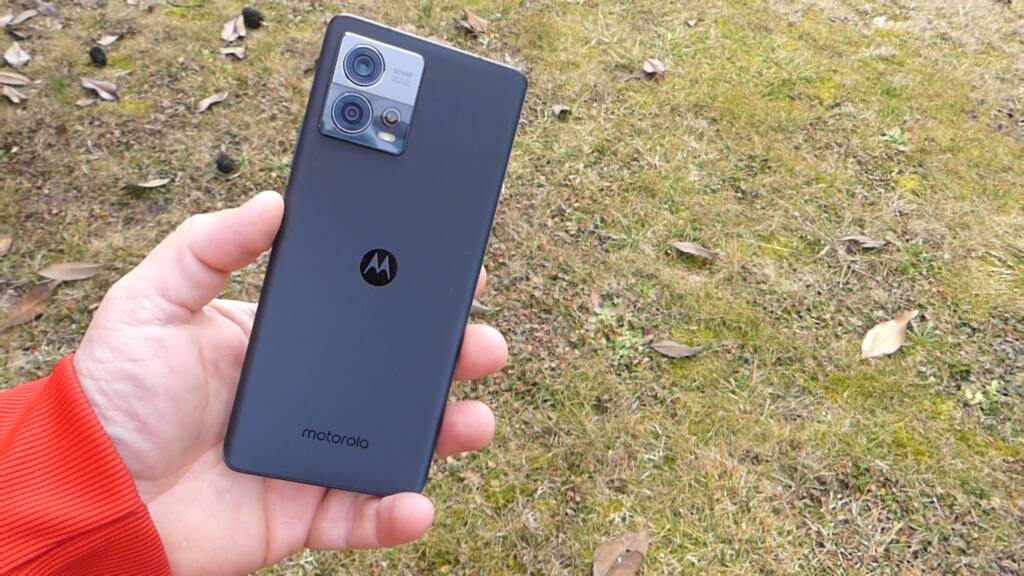 Also on the front we find a 3D Corning Gorilla Glass 5 glass as well as a anti-imprint finish and then the IP52 certification which guarantees resistance to dust and splashes of water completes the overall picture.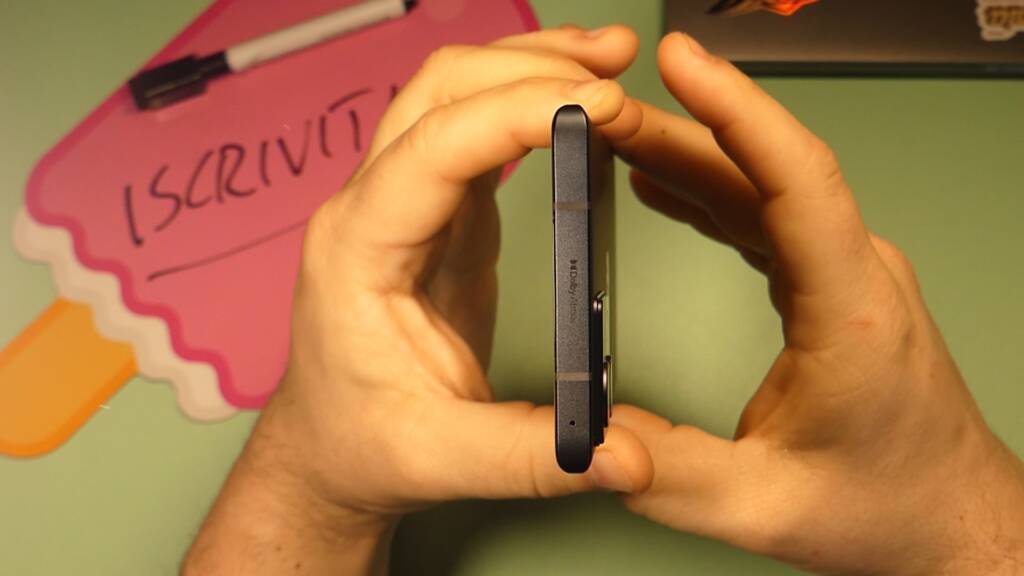 Motorola Edge 30 Fusion also stands out for an enviable ergonomics by many, counting on a weight of only 175 grams and dimensions equal to 158,48 x 71,99 and one Thickness of only 7,45 mm. The tapered shape of the edges that follows the curvature of the display and the back cover enhances the grip and the spectacular finish of the device which on the front is expressed with the beauty of a large curved display on the sides and really well optimized and thin frames. The opaque color and the treatment applied by the company on the back mean that the terminal is always clean and never weighed down by fingerprints and dirt.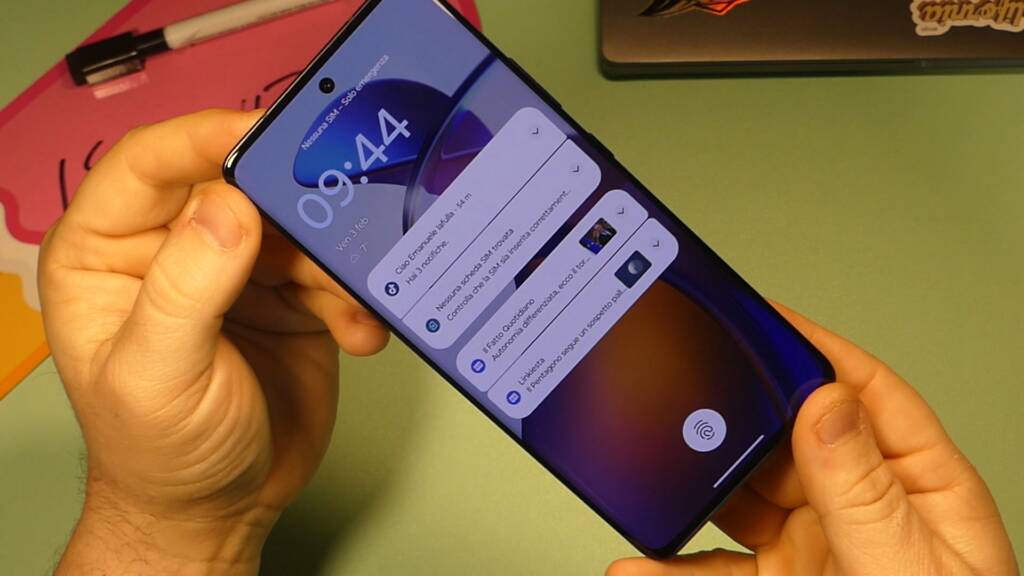 DISPLAY
The display of Motorola Edge 30 Fusion is of the endless type with technology 6,55 inch P-OLED with resolution FullHD + (2400×1080 pixels) e 144Hz dynamic refresh rate (the refresh rate is managed automatically within standard values: 60-90-120-144 Hz), while the touch sampling frequency has a value of 360 Hz. Acronyms and numbers that tell many poco but which translate into one of the best displays I've seen on a smartphone, also counting on a brightness peak of 1100 nits. At the multimedia level then we have the support for content in HDR10 e HDR10 + as well as a DRM Widevine L1 recognized on every streaming platform, including Amazon's Prime Video.
The color profile DCI-P3, the screen to body ratio of 91,88%, le SGS low blue light and low motion blur certifications, the format in 20:9 ei 402 ppi, finally conclude the specifications of a panel that offers extraordinary performance in the visual field. I was able to benefit from the beautiful colors reproduced on the screen, continue my work productivity by checking emails, for example, even in direct sunlight, scroll through the offers offered on our Telegram channel in an always fluid way but above all without ever weighing down my eyes, but the best of this display is appreciated in gaming, where the 144 Hz come out making the difference between Motorola Edge 30 Fusion and the rest of the opponents.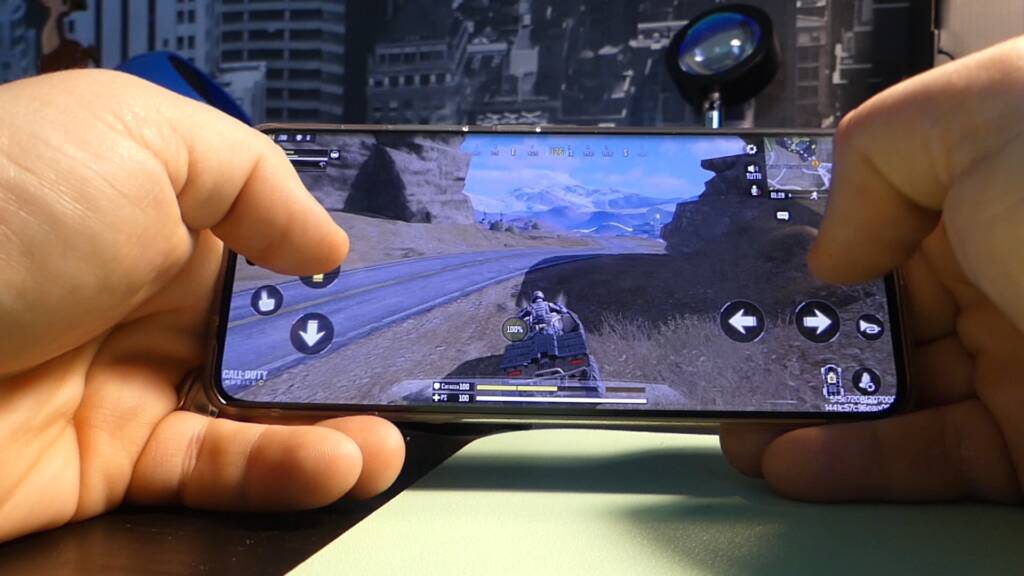 But good visual content is nothing without a support great audio and here on Motorola's smartphone, we have a decidedly good stereo sound, so much to boast the Dolby Atmos certified. I perceived a balanced and nuanced listening to music, even in hands-free mode.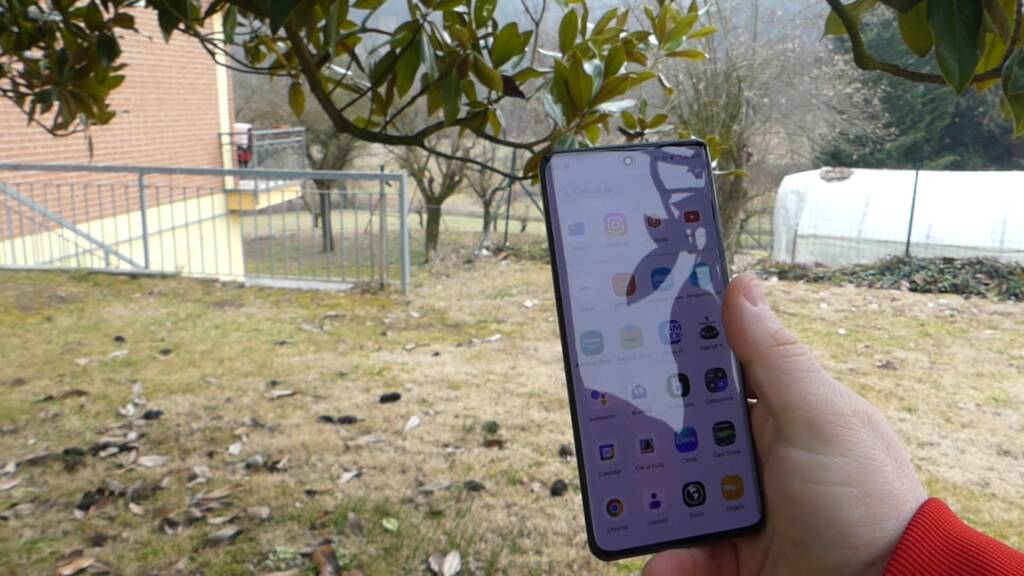 One aspect, the audio one, which I also appreciated in the capture by the microphones, especially in recording video, obtaining a ready-to-use track. In short, Motorola Edge 30 Fusion, as we will see later, is suitable as a device for professional content creators.
SOFTWARE AND CONNECTIVITY
Surely Motorola has always stood out for its support in terms of updates and on this Edge 30 Fusion it is no less, offering 3 major Android updates and 4 years of security patch support. At the time of writing the review, we have the January 2023 patch and system based on Android 12, but what really struck me was the daily management, making everything very streamlined and easy.
Amazon offers
€534,00
€679,90
available
12 new from 534,00 €
9 used starting at € 485,76
to March 26, 2023 14:25
Last updated on March 26, 2023 14:25
Basically we are talking about a pure Android system, with some customizations by the brand, such as "motorate", actions that take advantage of the phone's sensors allowing for example turning on the torch, shaking the phone like a hammer, or opening the camera by rotating the device several times, but also opening a specific app by tapping the back cover 3 times and more. However, we also experience the benefits in functions such as the Motorcycle Display, a sort of evolved Always On Display, in fact from here we can directly respond to notifications.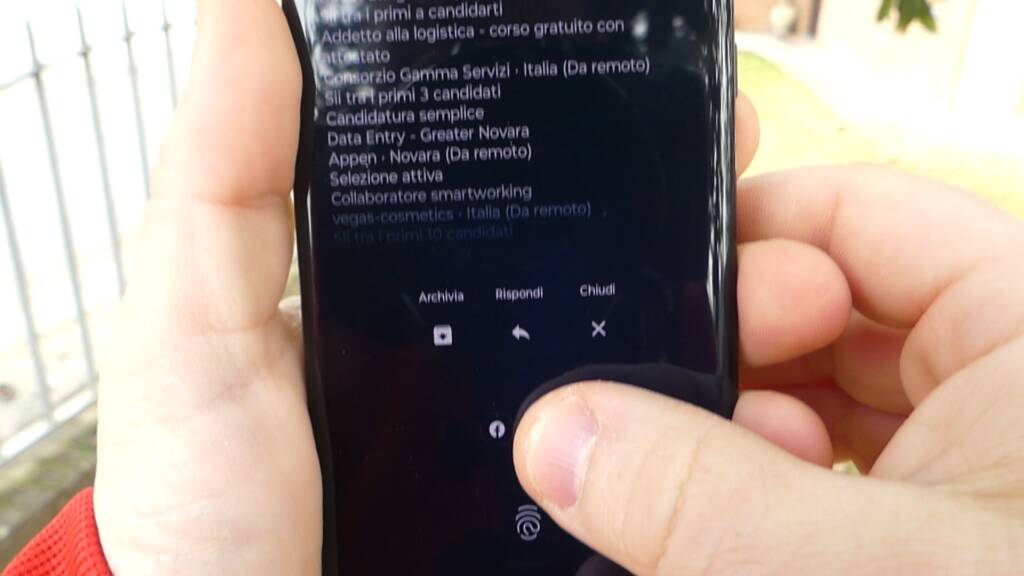 But what surprised me and stole my heart is the Ready For software, which takes advantage of the smartphone's Type-C video output, effectively turning your phone into a desktop PC being able to connect peripherals such as keyboard and mouse or we will have a latest generation console at our disposal, also connecting a joystick. I mentioned the video output of the Motorola Edge 30 Fusion, but the Ready For function is also wireless. We can also take advantage of the camera, both selfie and rear, of the smartphone such as webcam for video calls etc..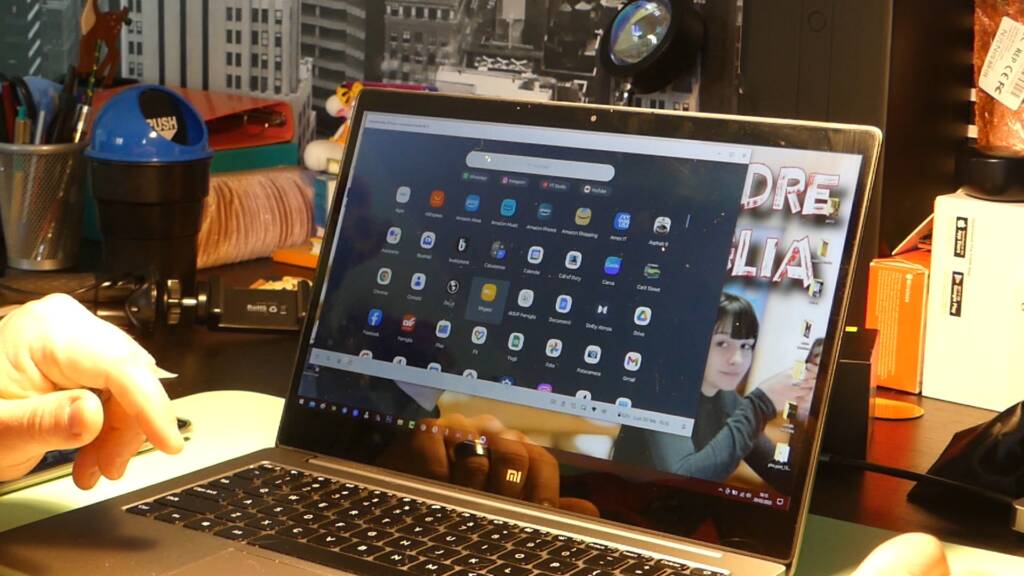 In fact, there is no module missing WiFi 6E, GPS complete with the possibility of docking Galileo satellites, connectivity Dual 5G with peak speeds comparable to the best fiber, sensor NFC for mobile payments e Bluetooth 5.2. Absent only the FM RADIO. It is also already present in the Google dialer ability to record calls.
EXPERIENCE OF USE AND AUTONOMY
Spending entire weeks in the company of Motorola Edge 30 Fusion was really pleasant and under no circumstances have I noticed hesitations or situations in which I had to lose my temper. The fingerprint reader is very fast, located under the display with super top-of-the-range biometric recognition, but face recognition is also fast. Also nice haptic feedback and then all the sensors work without problems, the brightness sensor is well calibrated and we have a physical proximity sensor, so no problem on calls, avoiding pushing home keys with your cheek.
But it is undoubtedly the hardware used to give that boost without overdoing it. Under the hood of Motorola Edge 30 Fusion we find a SoC still valid in 2023, considering that its debut took place by Qualcomm at the end of 2021. Let's talk about the Snadragon 888+ 5G to which they are accompanied 8 GB of LPDDR5 RAM e 128GB of UFS 3.1 storage not expandable, as well as technology HOST AWARE PERFORMANCE BOOSTER 2.0.
With these specifications, the performance is clearly of a high level, extricating itself in daily operations without problems even in the most demanding apps. In gaming, combined with the high refresh rate offered by the display and stereo audio, this smartphone becomes a beast of power without ever overheating or skimping on frame rate. In short, Motorola has shown that it is not necessarily necessary to integrate last-second hardware, but it is enough to know how to optimize them in order to obtain outstanding performance.
Edge 30 Fusion will never let you down, you really have everything at your disposal, able to perform any task, even trivially a good telephone conversation (which is not a given) with impeccable management of the double nano SIM. So much power could lead you to think that you will always have to stay connected to an outlet to manage autonomy, but in reality the battery equipped on the Motorola Edge 30 Fusion is 4400 mAh, rather large if we consider the very low thickness and this is more than enough to get you through the evening.
But if you are super geeks and you usually stress your smartphone, we can recharge the device by 50% in just 10 minutes, by means of support a super fast charging at 68W via supplied charger. Wireless charging is missing, but personally I don't find it a big absence, quite the opposite. Finally, for statistics lovers, more than 5 hours of active screen are obtained without particular problems with at least a good 20% charge remaining.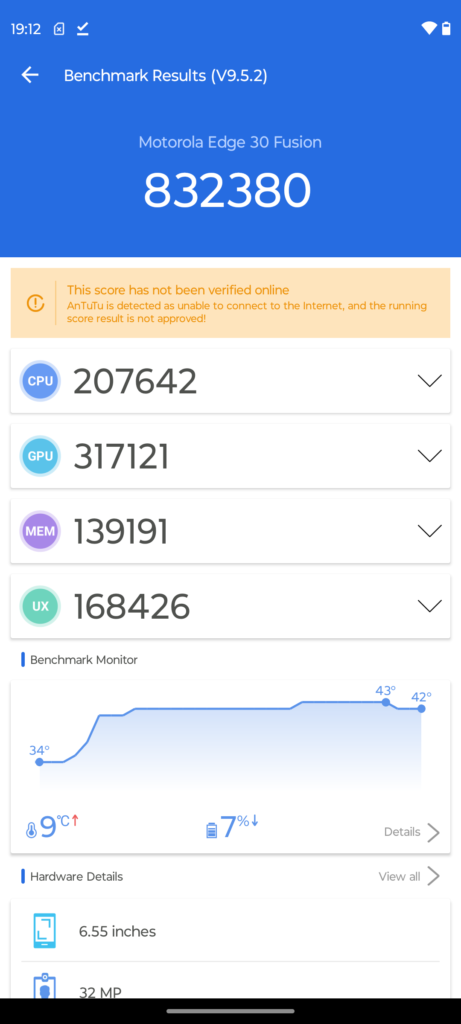 CAMERAS
Generally one of the aspects that disappoints on smartphones is the yield of the photographic sector, often pumped by numbers in terms of MP. Can you believe that on Motorola Edge 30 Fusion we have a much higher photographic and video performance than expectations? First, the actors in this paragraph are one 50 MP, f/1.8 main camera, OmniVision sensor with quad pixel technology and omnidirectional PDAF focusing. Then we find one 13 MP ultrawide camera with 120° FOV e macro lens, f/2.2 which also performs the function of a depth sensor, while on the front, inserted in the punch hole, there is the 32 MP, f/2.45 selfie camera, capable of capturing video up to 4K at 30 fps with digital stabilization of the video e auto focus, a real rarity.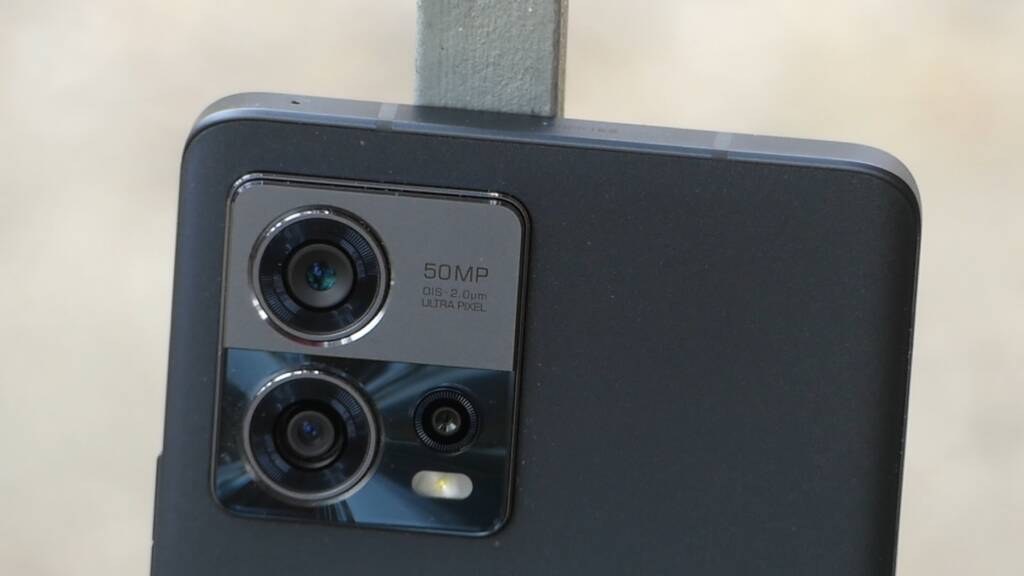 For the main optics, on the other hand, the videos go up to 8K at 30 fps but the 4K at 60fps is decidedly more versatile, where we can focus automatically. I emphasize this, because smartphones often go to resolutions such as 4K but then the software does not allow focus management, also getting lost in stabilization management, which in the case of Edge 30 Fusion is of the optical type on the rear.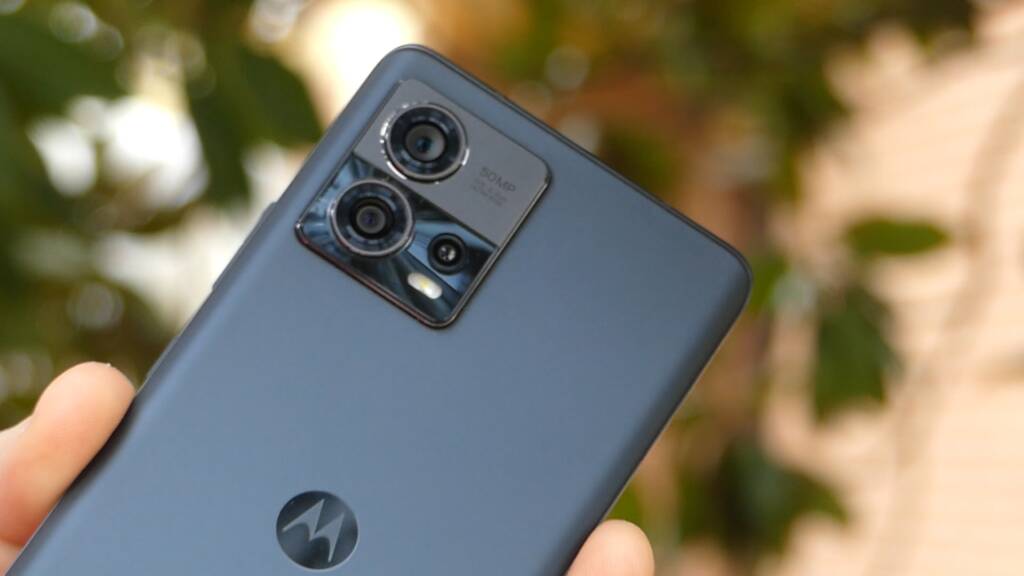 Then there are many functions supplied with the software, such as the possibility of capturing slow motion up to 960 fps in FHD resolution, but we also find functions such as shooting in RAW, time lapse, night mode, spot color for both photos and videos (basically you choose a color to keep and all the others will be black and white), panoramic photos, double shot (for both photos and videos), 50MP shooting, PRO mode, built-in AI and CROP function, where the software will remove the background from the subjects for you.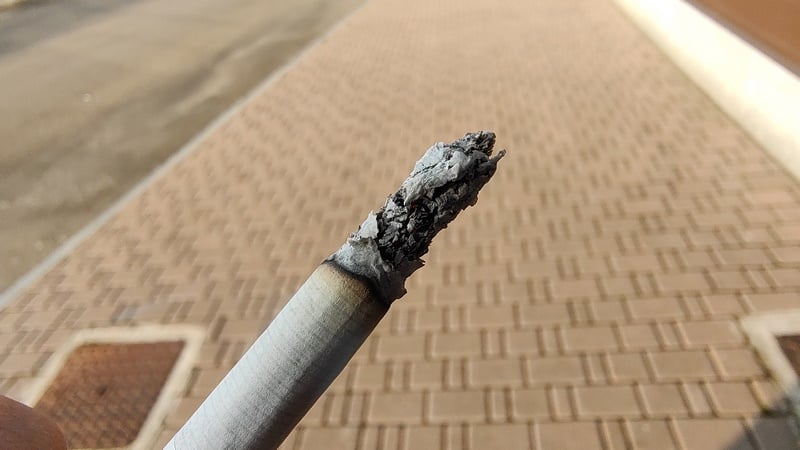 Definitely excellent results with the main one, of a high standard both day and night. The videos are amazing, really well stabilized and with professional audio, such as to be able to recreate multimedia content with just your smartphone. The color management is highly faithful to reality and even the night mode is not too artificial, returning real colors, such as the sky which in other smartphones is blue even at night.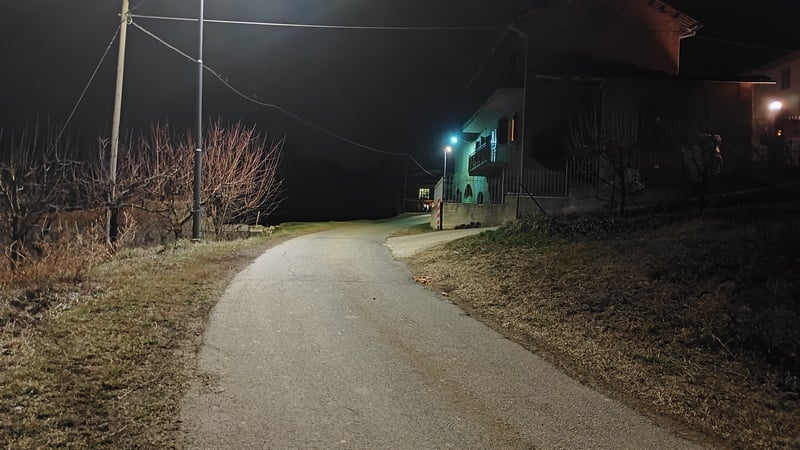 Amazon offers
€534,00
€679,90
available
12 new from 534,00 €
9 used starting at € 485,76
to March 26, 2023 14:25
Last updated on March 26, 2023 14:25
IN CONCLUSION
Motorola Edge 30 Fusion can be purchased directly on Amazon with Prima shipping and warranty at a price of 529 euros, although sometimes the price has dropped below 500 euros. It's an excellent smartphone, extremely reliable and effective in everyday use, allowing you to push yourself even into more niche areas, such as gaming or content creators.
Honestly I find the price very focused. With Edge 30 Fusion you will never have the feeling of finding a product in your hands that is in the middle between a top of the range and a mid range. He is probably in a category by himself, a real best buy, perhaps the only one I've ever really found and tried.
Amazon offers
€534,00
€679,90
available
12 new from 534,00 €
9 used starting at € 485,76
to March 26, 2023 14:25
Last updated on March 26, 2023 14:25
MOTOROLA EDGE 30 FUSION
ENOUGH!!! ENOUGH!!! Stop spending money unnecessarily getting advice from hypothetical and often improvised influencers/reviewers. The best smartphone ever is MOTOROLA EDGE 30 FUSION. He is not a simple smartphone, but if necessary transforms into a real desktop PC, a game console, a professional camera and much more.
PROS
144 HZ DISPLAY
STEREO SOUND
AUDIO CAPTURE BY MICROPHONES
VIDEO MANAGEMENT
CAMERA
PRICE
CONSTRUCTION AND DESIGN
COMPLETE SOFTWARE
FAST CHARGE 68W
PERFORMANCES
CONS
ABSENCE WIRELESS RECHARGE
Add your review