Many are eagerly waiting for the release of the new MIUI 12.5, although we have already been able to verify that for the Global market there will not be so many succulent news that we appreciated in the Chinese variant. But, in view of the substantial update that will arrive, Xiaomi has begun to release small updates related to system apps such as the Galleria application, several times the protagonist of updates.
This time the Galleria app introduces important innovations not only related to the functions that make the software itself practically an editing tool but also related to the organization and therefore to the order that arises in use.
Specifically, MIUI Gallery arrives at version 2.2.19 and its interface will now show the date of the shot as we scroll through the photo / video gallery, allowing greater control and speed of searching for the file. But it does not end here, because finally now we could decide which images to display in the "PHOTOS" section of the Gallery app, thus deciding whether to show all the photographs or only those taken with the smartphone camera in question.
The MIUI Gallery is updated with new filters | DOWNLOAD
In addition to this, the update 2.2.19 introduces new filters whose compatibility, with the exception of the latest top of the range, is related to the following devices: Xiaomi Mi MIX 2S, Mi MIX 3, Mi 8, Mi 9, Mi 9 Pro, Mi 10, Mi 10 Pro, Mi 10 Ultra, Mi 10S, Redmi K20 Pro, Redmi K20 Pro Premium Edition and Redmi K30 Pro Series.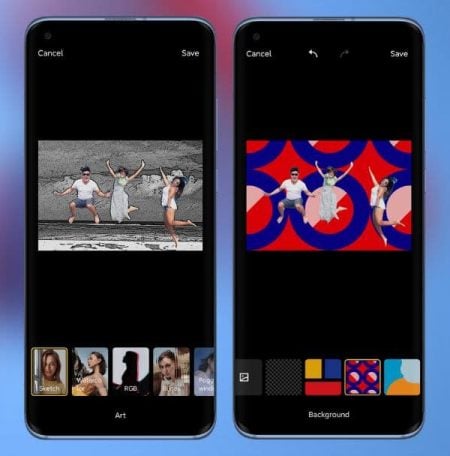 And again for the devices mentioned above, the "magic clipping"Which allows you to change the background of some scenarios, being able to choose between art effects, mosaics, etc. .. A perfect function for photos in portrait mode and therefore the creation of a sort of AVATAR, all thanks to the technology of the artificial intelligence that will take care of the background detection for subsequent changes.
Finally, the new MIUI Galleria adds compatibility with the curved edges of Xiaomi Mi 11 and Mi 10s, favoring the management of screenshots taken with these devices. It is not known when the update will officially reach the devices but you can try to download the new version from the link below.
Are you interested in OFFERS? Follow our TELEGRAM Channel! Many discount codes, offers, some exclusive of the group, on phones, tablet gadgets and technology.