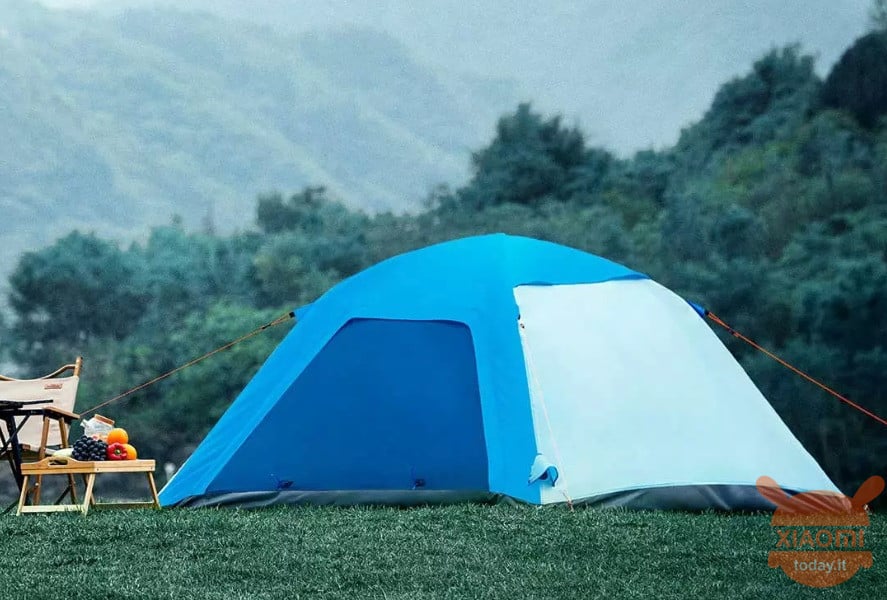 A very interesting product has just been launched on the well-known crowdfunding platform of Xiaomi Youpin, the Tide One-button Automatic Inflatable Quick-open Tent. The camping tent will be sold in China at a price of 599 yuan (84 euros) during the crowdfunding campaign while.
Tide One-button Automatic Inflatable Quick-open Tent: Here comes the tent that assembles automatically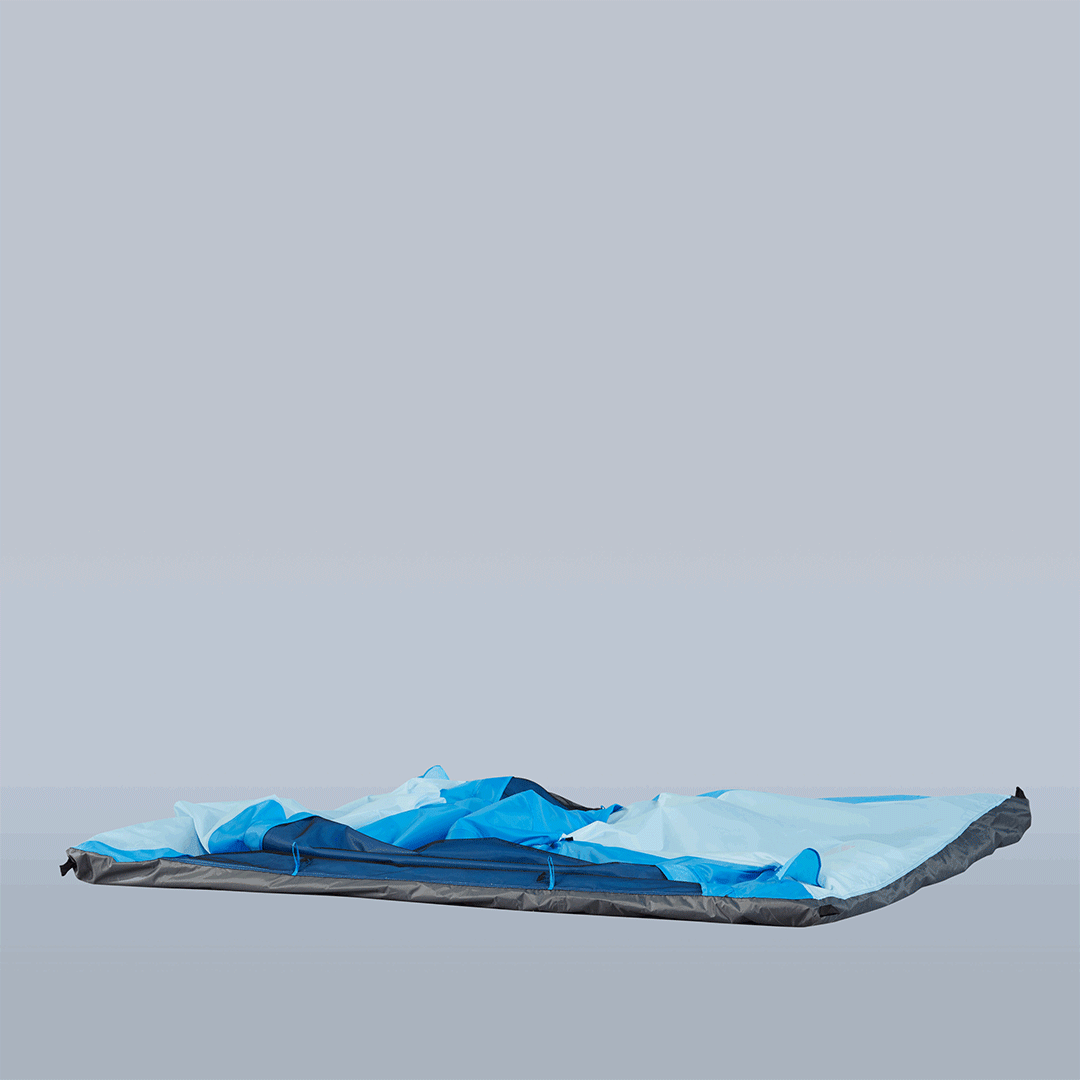 Compared to traditional tents that are relatively complicated to set up and costly in terms of time and labor, the new inflatable tent from the Tide brand can be inflated with a button, can be put down in about 3 minutes and will stop automatically when the set value is reached. It is therefore very easy to build and saves time and effort.
The Tide One-button Automatic Inflatable Quick-open Tent comes with a built-in 2000mAh rechargeable lithium battery, which can make the tent pitch 15 times on a single charge. The pump supports fine adjustment of the air pressure, long pressing to let the air out and a click to stop.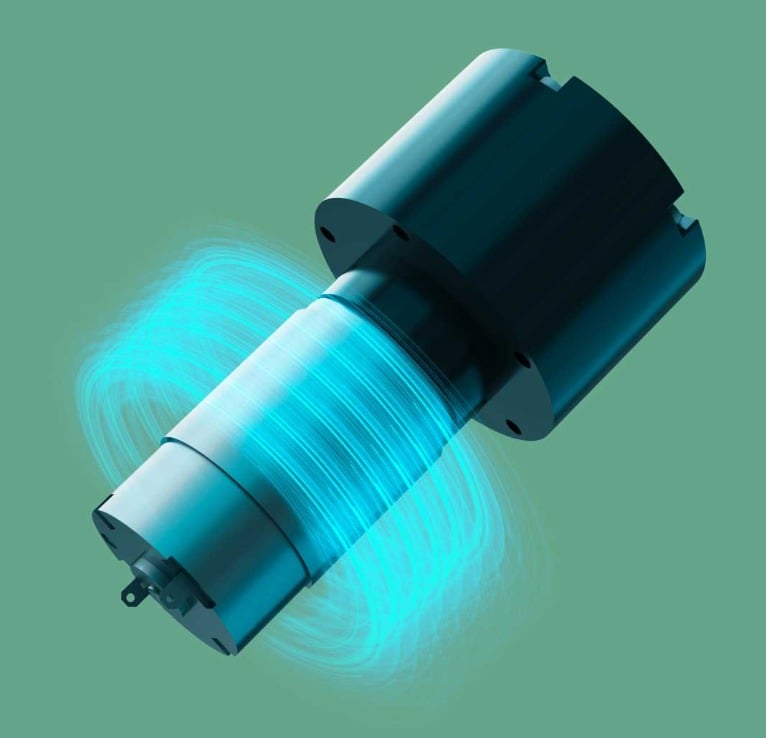 The inside of the tent is made of high strength and durable TPU composite material and wrapped with high strength oxford fabric, which has strong support, good air tightness and is not easy to puncture.
While the outside of the tent is made with waterproof PU coating and the whole tent can withstand 2000mm water pressure.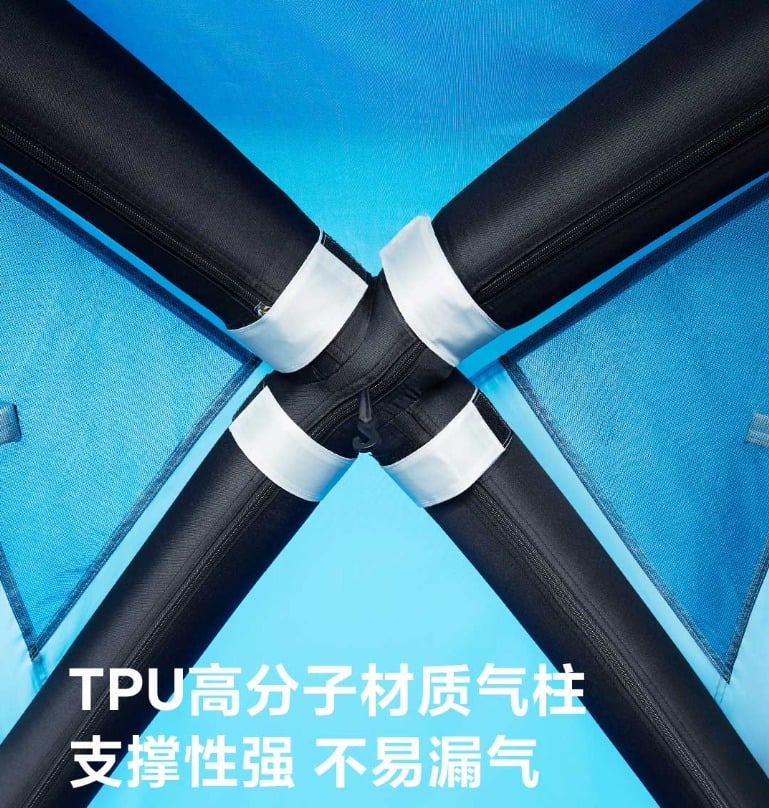 The front and rear doors are designed to be ventilated and we have an internal space of 205 * 205 * 110cm which can meet the needs of the whole family. The front and back of the tent are also equipped with mesh for ventilation so you can sleep soundly without being bothered by mosquitoes.
The lower part of the tent is instead equipped with an oxford fabric mat, which is placed in the lower part of the tent. It is resistant to moisture, water, dirt and wear, which improves the durability of the tent.
Finally, thanks to the included large capacity bag, the tent and accessories can all fit into the bag and the bungee cord is used to complete storage easily.
Xiaomi Mi Smart TV P1 32 Inch
1 used by 179,00 €
169,00

€

279,90

€
available
30 November 2022 9: 03

Amazon.it
Price updated on: 30 November 2022 9:03