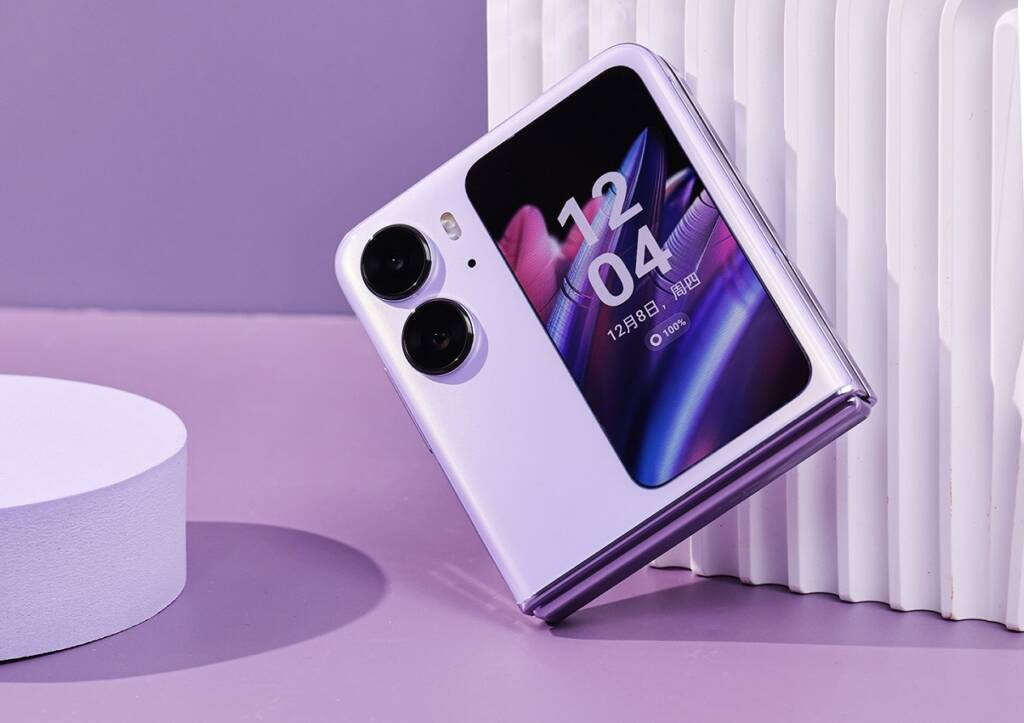 Are you interested in OFFERS? Be smart and subscribe to our Telegram channel! Lots of discount codes, offers, pricing errors on technology from Amazon and the best online stores.
Sales on the global market of OPPO Find N2 Flip, the new foldable smartphone of the Chinese brand. Let's find out the main technical characteristics of the device, the price and where to buy it.
OPPO Find N2 Flip: the new foldable smartphone
If someone still has doubts about the probable conquest by foldable smartphones of a substantial slice of the premium market all over the world, they will have to change their minds: OPPO is also about to launch a new foldable device on the global market, this time a clamshell one, and it will also in Europe and Italy.
Samsung has believed in foldable devices from the very beginning, practically inventing this market, with its two lines Galaxy Z Fold (book) and Galaxy Z Flip (clamshell). The latter, in its fourth version Galaxy Z Flip4, will be the phone that will challenge theOPPO Find N2 Flip.
The latter was only presented in China and everyone is wondering if the global version will be similar to the Chinese one. However, given the design complexity of a foldable smartphone, there is little doubt that the two devices will be the same or almost the same.
Data Sheet
So, if the European version of Oppo Find N2 Flip will be the same as the Chinese one, we expect one 6,8-inch foldable AMOLED screen with a resolution of 1.080×2.520 pixels and an aspect ratio of 21:9, which is very narrow and long.
The processor chosen for the Chinese version is a top of the range from 2022, i.e. the MediaTek Dimension 9000+, a truly excellent chip made at 4nm to consume poco. In China, memory sizes of 8/256, 12/256 and 16/512 GB are available.
The device has two rear cameras - the first is from 50 MP and the second, wide angle, from 8 MP. The front camera for selfies, positioned in a central hole at the top of the screen, is 32 MP. Finally, the battery is interesting: well 4.300 mAh, with a fairly fast recharge at 44W.
Here's where to buy it
OPPO Find N2 Flip is also available for purchase for the Italian market: to buy it CLICK HERE.