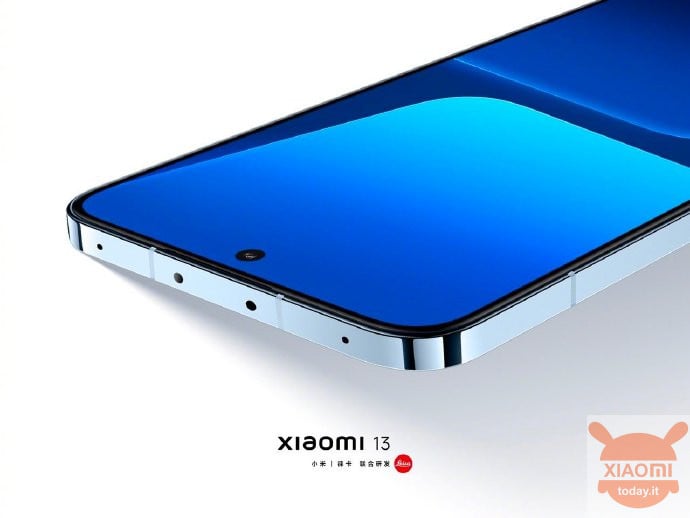 Are you interested in OFFERS? Be smart and subscribe to our Telegram channel! Lots of discount codes, offers, pricing errors on technology from Amazon and the best online stores.
The most convinced xiaomists, the true ones, will certainly be waiting for the arrival of Xiaomi 13. This is the company's latest top of the range which, as we have seen, promises optimal performance in any context of use. But the Chinese technology giant didn't stop there: it also focused a lot on the display and the demonstration is the recent announcement it made on Chinese social networks. Indeed, the new smartphone has achieved a whole new record: the peak brightness has reached almost 2000 nits. Let's go see the details.
The screen brightness of Xiaomi 13 beats all Android smartphones. A new record for the brand with its new top of the range
Xiaomi boss Lei Jun published a Weibo post in which he shared information about the record set by the 2023 flagship Xiaomi 13. He said the device's display surpasses all current Android smartphones in terms of maximum brightness, attaching an image to his post. The posted poster indicates that the Xiaomi 13's display has a peak brightness of 1900 nit. According to the top manager, this is "the best indicator among all android smartphones". He also stated that the nominal brightness of the flagship screen (Samsung E6 panel) is 1200 nits, while compared to Xiaomi 12 it consumes 22% less battery.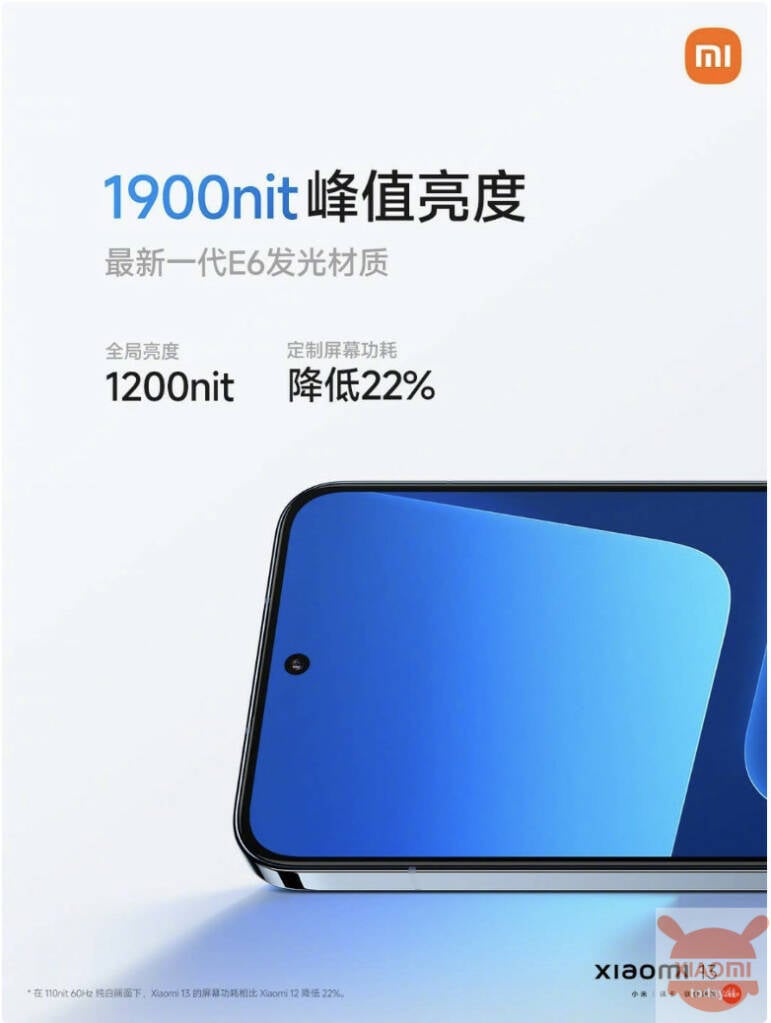 Read also: Xiaomi 13 and 13 Pro official: the first has a flat screen, both MIUI 14
In small print at the bottom of the poster, it is noted that the indicated savings are obtained by measuring energy consumption with a 60 Hz refresh rate (out of 120 possible) and a brightness of 110 nits. The matrix Samsung E6 it is installed in many flagship smartphones, including the iPhone 14 Pro and Pro Max. At the same time, according to rumors, another panel with a maximum brightness of 23 nits will be installed in the upcoming Galaxy S1750, which could probably surpass the screen of Xiaomi 13 .
According to preliminary information, the company will show the global version of Xiaomi 13 at MWC 2023, which will last from February 27 to March 2, 2023.