Xiaomi after celebrating the milestone reached by the Mi Band 6, which has sold more than a million units worldwide, today celebrates another goal: the growth in Europe. To be honest, if we look at the data from the various analytical bodies, Lei Jun's company should celebrate every day. Counterpoint today tells us that its market share, or rather the sales, in Europe has increased a lot compared to last year in reference period Q1 (January March). Let's see the data in detail.
Xiaomi continues to grow in Europe. The numbers of Spain and Italy speak for themselves: the rise does not end here and its position is to be maintained
In the research of the analysis body, it is generally highlighted how smartphone sales have increased in Q1 period of 2021. Particularly in the last month, when the massive vaccination campaign around the world began, i Sales volumes have skyrocketed. As we see in the table below, Xiaomi is in third place after Samsung and Apple. The primacy is always up to them, it is clear: their sales volume is not yet reachable by the Lei Jun brand.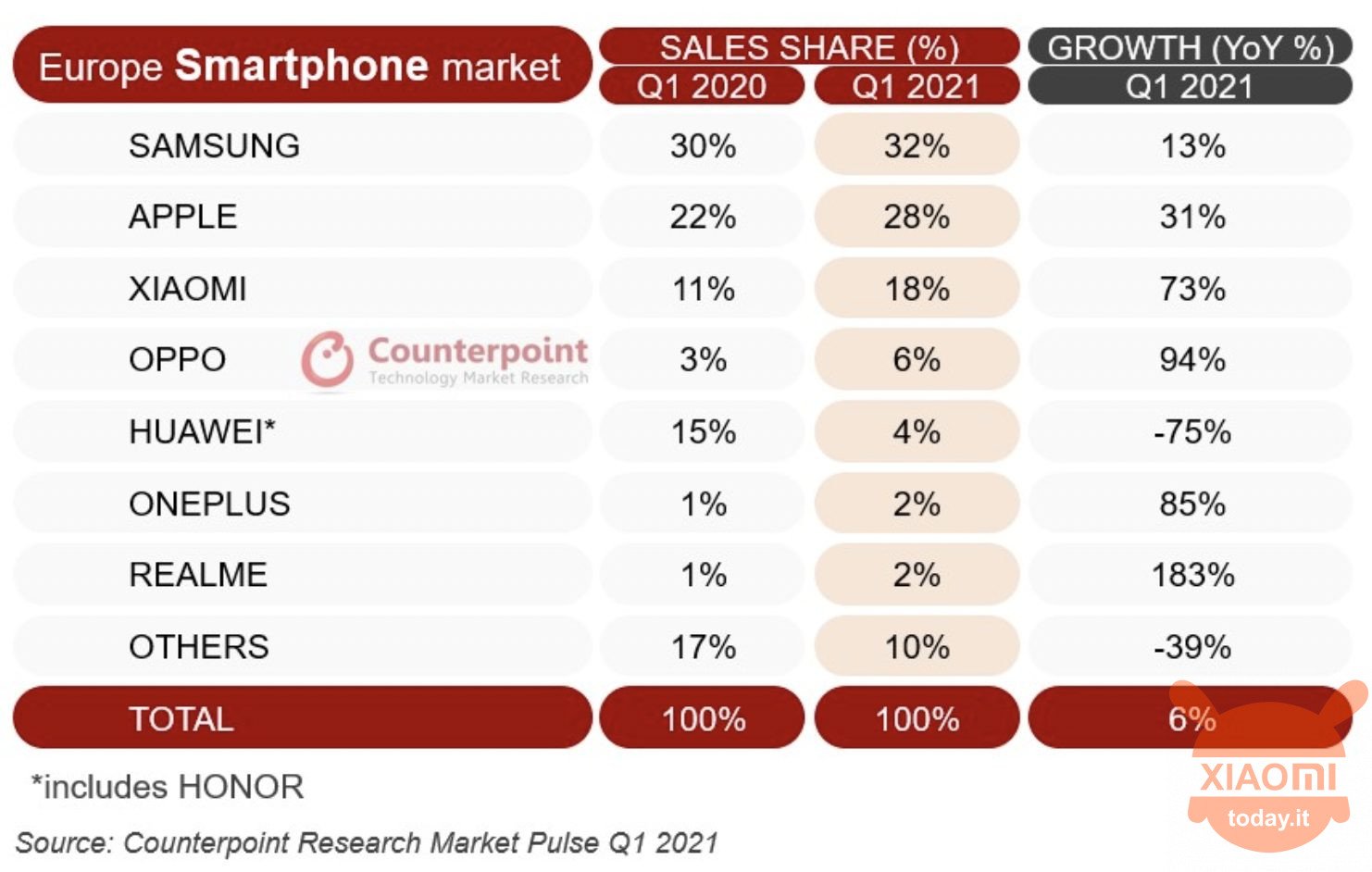 Over a year from 2020 to 2021, again in the January-March reference period, its business (in terms of sales) is increased by 73%. If we consider the share of sales instead, we see how the company that has increased most of all: 7% more than the previous year. But it is not only the overall figure that makes the company smile, but also the "particular" one. We refer to sales in Spain and Italy.
Read also: Succulent clues for the custom SoC that Xiaomi asked Samsung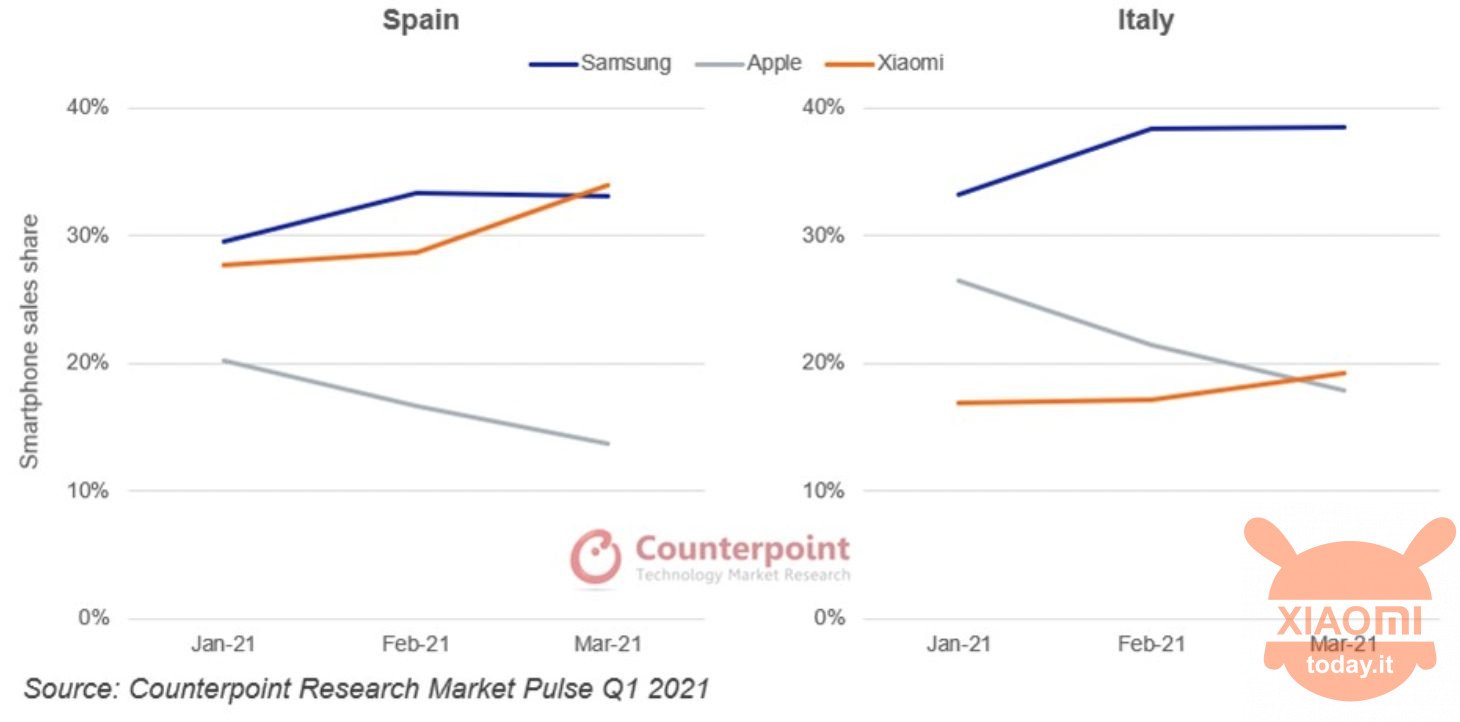 Counterpoint has dedicated a paragraph and a table to Xiaomi. As we can see, the is represented in orange growth in the two countries (again in terms of sales volume). It is noted that, unlike Apple and Samsung, she is the only company on the rise. Some experts pointed out that this fierce competition will continue until 2022 and both Samsung and Apple will face a rapidly growing Xiaomi whose market share reached 20% for the first time in March.
Are you interested in OFFERS? Follow our TELEGRAM Channel! Many discount codes, offers, some exclusive of the group, on phones, tablet gadgets and technology.