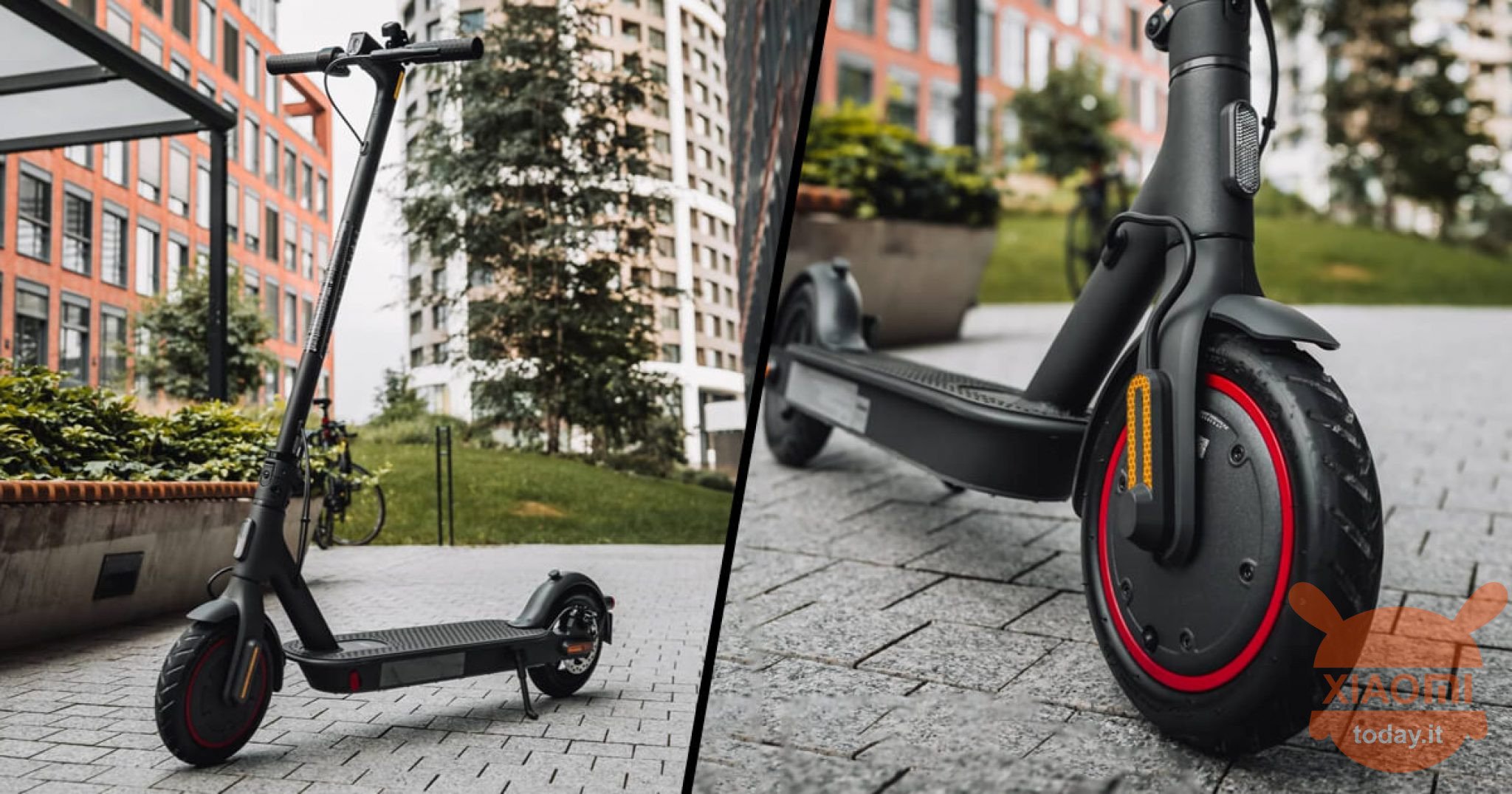 After telling you a preview of Xiaomi Mi Electric Scooter 3 Lite, or rather the "mini" scooter (in terms of performance) that will soon arrive in Italy, here you are on the channel talking about his successor. No, we are not talking about the 4 Lite model but the 4 Pro model. In fact, according to what emerged from an Italian certification, it seems that the debut of Xiaomi Electric Scooter 4Pro is just around the corner. But what do we know about him? In reality, at the moment, nothing at all, if not a few news that speaks of his coming.
When does Xiaomi Mi Electric Scooter 4 Pro arrive? Soon in Italy and in Europe according to the certification we have just found. Are you ready?
Xiaomi Mi Electric Scooter 4 Pro will be the name of the next electric scooter of the Chinese company. As anticipated, for the moment nothing is known about him except that will be produced by Ninebot, or better Segway. The company in question is part of the Xiaomi ecological chain, that is, of the whole series of sub-brand or satellite companies in which the electronics giant has invested. It is not a detail from poco whereas the Mi Electric Scooter 3 Lite will not be produced by Segway, nor by Mijia (historic manufacturer of scooters for Xiaomi), but from Navee. A detail that the end user may be interested in poco, but which must nevertheless be emphasized.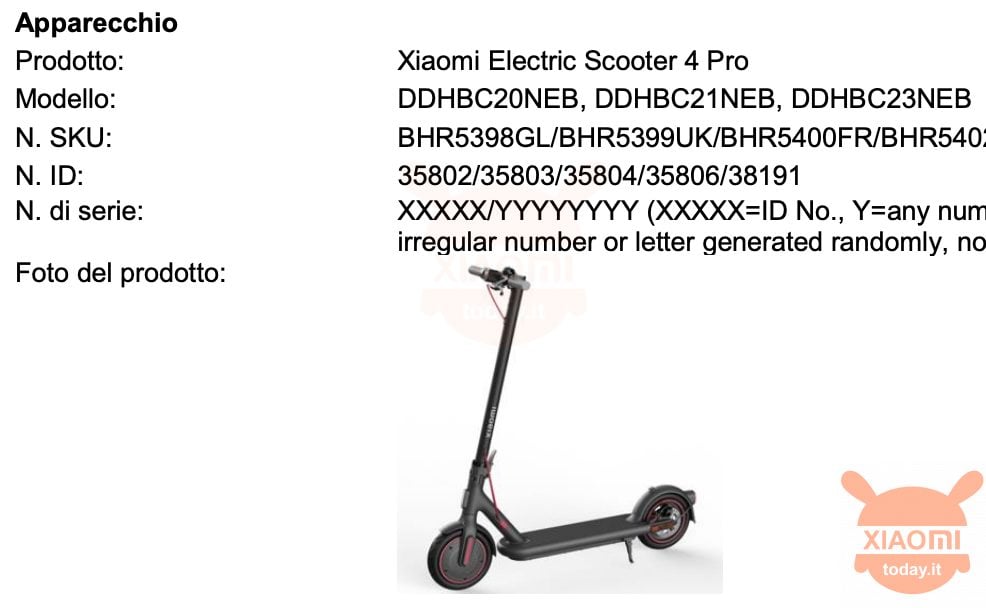 Xiaomi Mi Electric Scooter 4 Pro was initially certified by the body TUV Rheinland a few months ago and since then nothing is known about him. In the certification to which we refer, we see a preview of the scooter even if we cannot discern too many details. At first glance, the electric mobility device looks the same as the previous models, even if such a small image leaves room for many doubts.
It is sure that it will integrate a more powerful engine and some small gems in terms of additional features, compared to the third generation model. That said, the exit date and price Xiaomi Mi Electric Scooter 4 Pro is still unknown. Whereas the Mi Electric Scooter 3 came out of poco time, we expect at least a few months of time before we can see it on the market.
Xiaomi Mi Electric Scooter 3 | Black
7 used by 352,54 €
8 December 2022 2: 20

Amazon.it
Price updated on: 8 December 2022 2:20