In September of this year, Xiaomi launched the Mijia Outdoor Power Supply 1000 Pro with a capacity of 1 kWh for the price of 6399 yuan (900 euros).
Xiaomi Mijia Outdoor Power Supply 1000 presented: cheaper than the Pro version but with the same capacity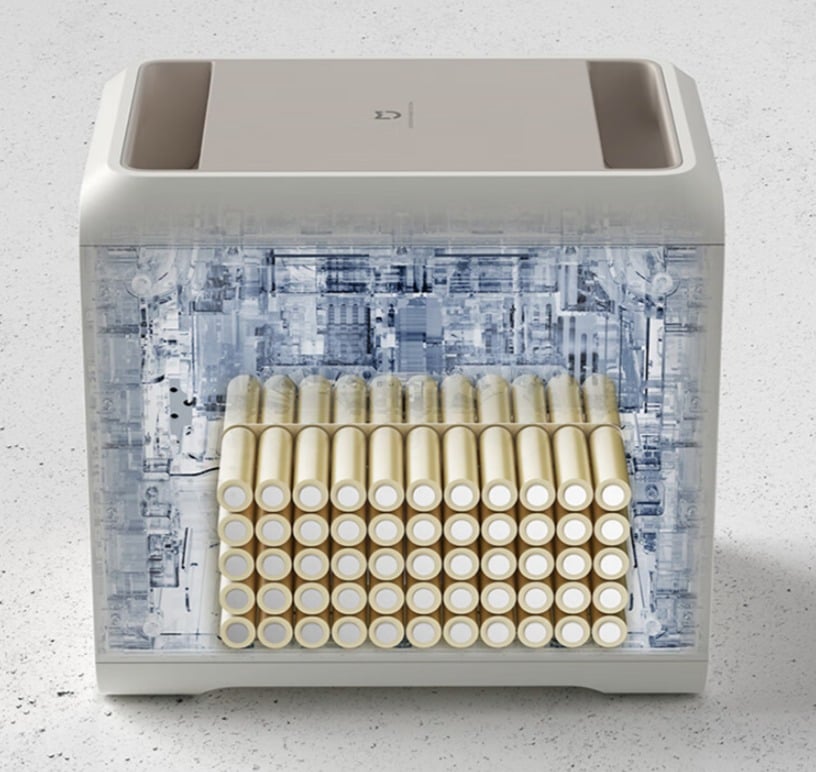 Well, today the Chinese company has launched a slightly cheaper model, the Mijia Outdoor Power Supply 1000, therefore not Pro, with the same capacity of 1 kWh and a price of only 4499 yuan, about 630 euros at the exchange rate.
The design of the Mijia Outdoor Power Supply 1000 is basically the same as the Pro version, with a very simple and defined parallelepiped shape with curved edges.
The built-in battery has a capacity of 280500mAh, so in fact it is about 500mAh bigger than the Pro version. This capacity is enough to run continuously for about 55 minutes with a 1000W electric pan, which means you can cook. a hearty meal with no worries.
A UL certified power battery is used inside this generator, which can still hold over 80% power after 800 charge cycles and has a longer lifespan. There are also 21 temperature sensors built into the body to ensure maximum safety.
The Xiaomi Mijia Outdoor Power Supply 1000 can stably output a high power of 220V / 1600W and also supports Shengwei drive technology, which can send up to 2400W, so a water heater or hair dryer can also be used normally if you want.
The product also has high compatibility with different charging interfaces and supports up to 13 devices that can be charged at the same time. In addition, the bidirectional pure sine wave inverter is almost the same as the home network waveform, and can be used as a backup energy storage device.
The Mijia Outdoor Power Supply 1000 can be connected to the Mijia app, so you can control the opening, closing and switching on of each electrical outlet. It can also remotely control and view the power consumption and residual power in real time, and the smart power consumption can be easily controlled.
Finally, the generator can be connected with Mijia 100W solar panel.
10 December 2022 6: 55

Amazon.it
Price updated on: 10 December 2022 6:55