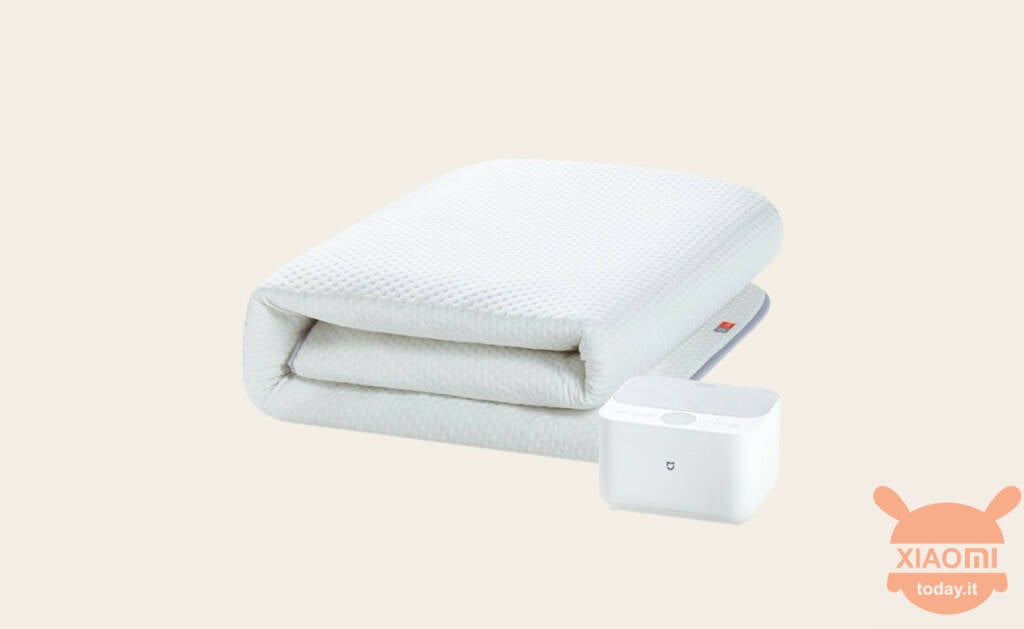 This morning Xiaomi released the Mijia Smart Temperature Control Plumbing Blanket. The new smart mattress cover will go in crowdfunding at a price of 699 yuan (96 euros), while its list price will be 899 yuan (124 euros).
Even the mattress cover is smart with Xiaomi: here is the Mijia Smart Temperature Control Plumbing Blanket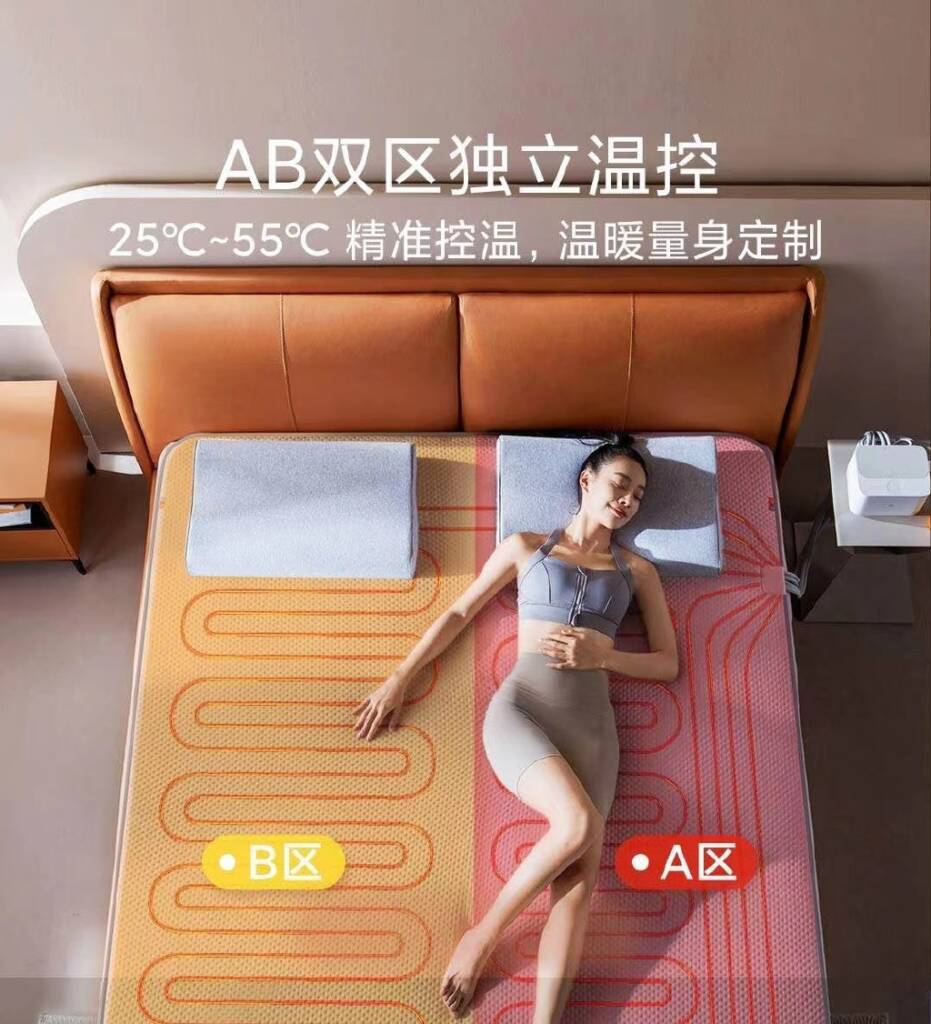 The Mijia Smart Temperature Control Plumbing Blanket has as its strong point the smart water heating with a constant temperature that should help you sleep in the warmth.
Going into detail, this water mattress topper has a dense arrangement of PVC pipes for faster hot flow coverage, constant temperature heating and continuous plumbing. The Mijia Smart Temperature Control Plumbing Blanket adopts A / B partition water tank, with independent piping and autonomous heating to meet the different temperature needs of two people.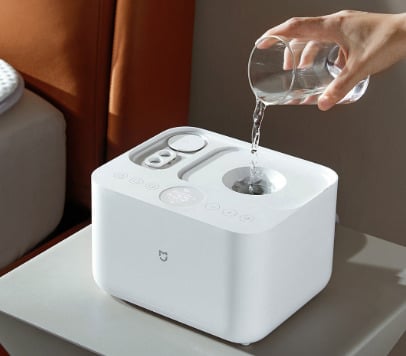 Then we have a multilayer structure that wraps the tube and gives a soft feeling and there is no foreign body sensation. While the High-Loft material retains more air and reduces heat loss for longer lasting warmth. Both the front and back are heated, so the host can be placed to the left and right of the bed without any problems.
By "host" we mean dual-controlled PTC ceramic heating core, precise temperature control at 25-55 degrees and brushless DC variable frequency motor. The operating noise of the whole device is less than 22 decibels and does not disturb sleep. While as for filling the tank, with a full tank it can be used for the whole winter and consumes only 0,7 kWh per night.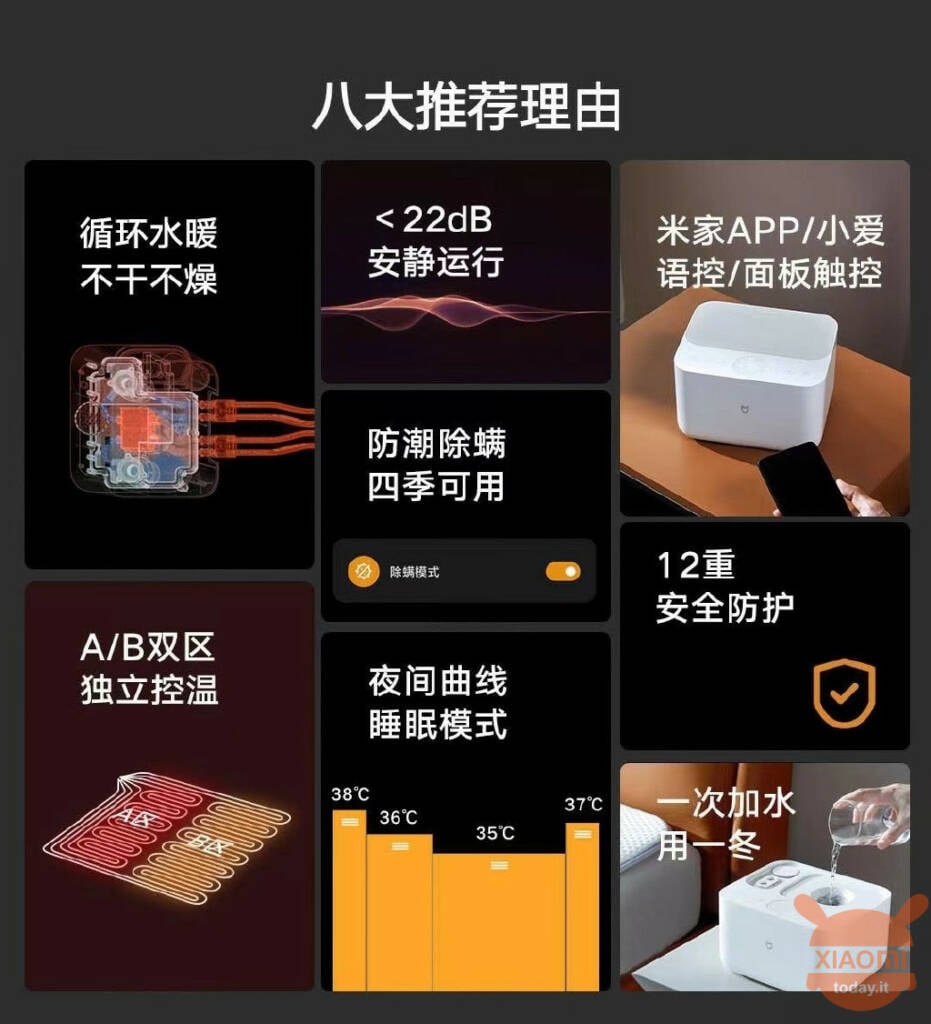 In terms of safety, the product has 12 protections, namely fireproof cover of the printed circuit board, protection from water and electricity separation, anti-leakage protection, anti-scald protection, protection against dry burning, automatic shutdown after 15 hours of inactivity and child lock.
Finally, being smart, the product also supports custom start and stop via the Mijia app and it is also possible to set the temperature curve during the night.
Xiaomi smart band 7
52 used by 43,55 €
25 November 2022 7: 58

Amazon.it
Price updated on: 25 November 2022 7:58