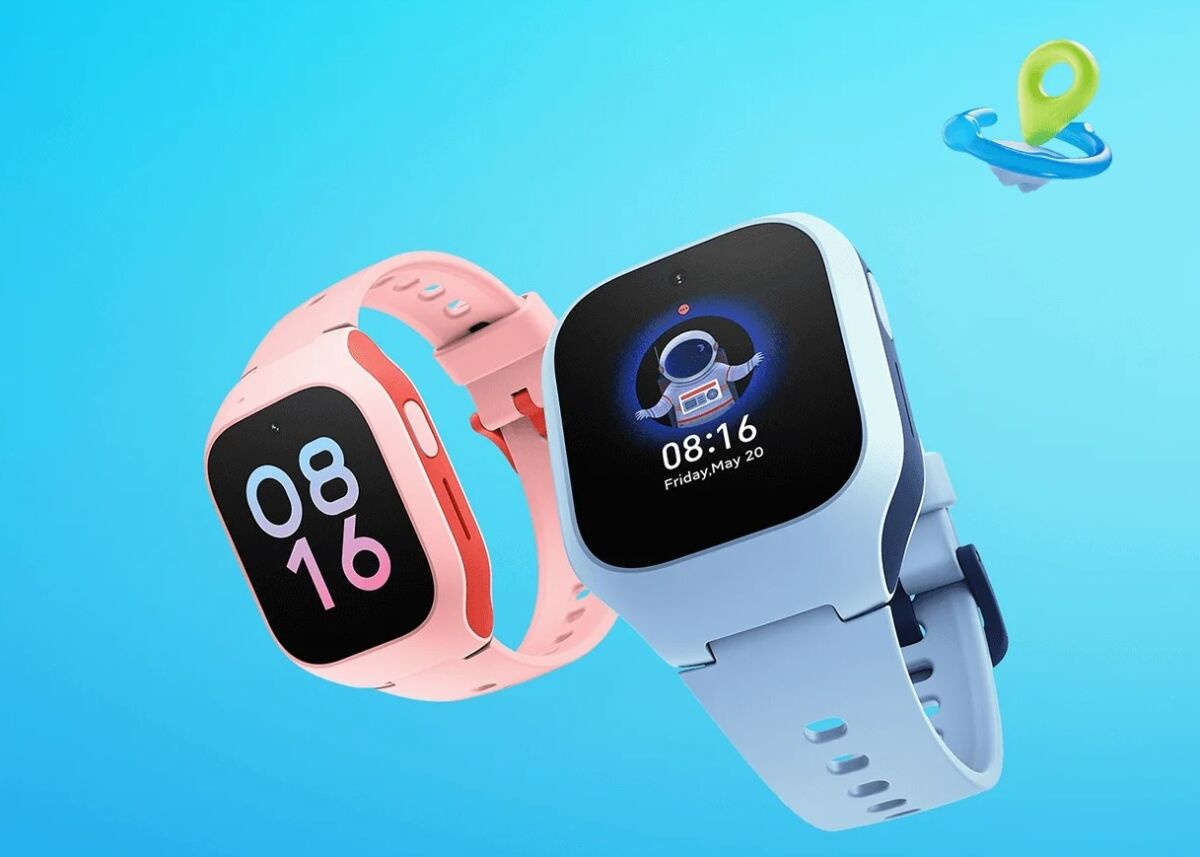 Xiaomi has decided to extend its product portfolio introducing a smartwatch specifically designed for children. Called Xiaomi Smart Kids Watch, this device is not only a fashion accessory, but also a useful safety and monitoring tool for parents. Here's everything you need to know about this exciting product that comes unreleased for the market Global: in fact, as far as we know, it has not even been launched in China.
Design and functionality
The design of the Xiaomi Smart Kids Watch has been carefully studied to attract the attention of the little ones without sacrificing functionality. With dimensions of 54,4 x 41,4 x 14,6 mm and weighing just 52 grams, it is comfortable to wear all day long. The device is available in two bright colors: blue and pink, great for attracting children's attention. The shell is made of resistant plastic, while the silicone strap offers optimal comfort. Also, it is 2ATM certified, which means that it is resistant to water, a not negligible detail when it comes to products intended for children.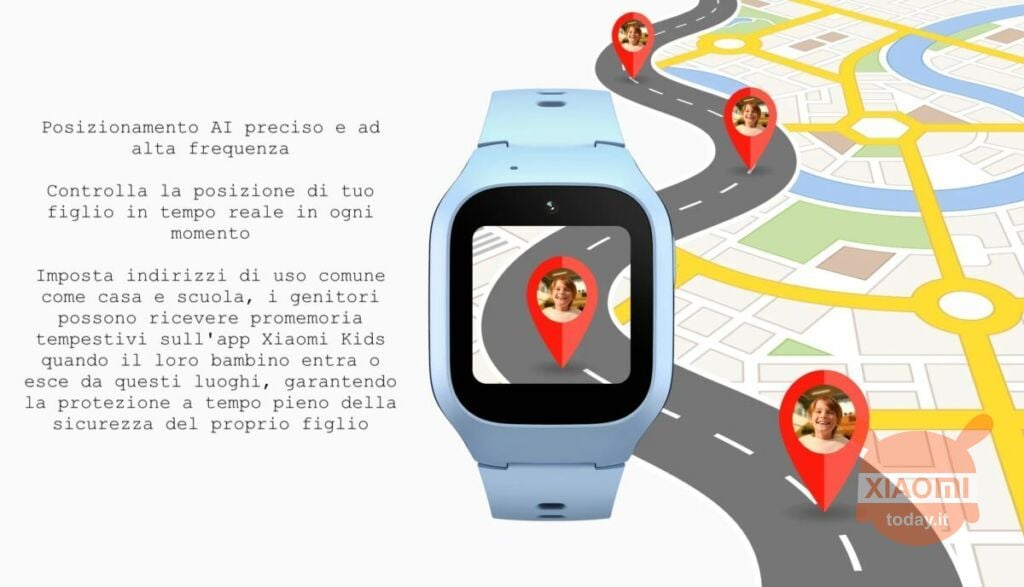 Read also: Xiaomi Watch 2 Pro certified: the new smartwatch will have support for SIM cards (not eSIM)
Display and camera
One of the strengths of this smartwatch is its 1,4 LCD display with a resolution of 240 x 240 pixels. The display is large enough for easy interaction, but not so large that it feels cumbersome on a child's wrist. But the real news is the 2 megapixel camera integrated above the display. This camera allows you to carry out video calls, a feature that could prove extremely useful for parents who want to keep an eye on their children when they are not nearby.
Connectivity and Xiaomi companion app
The Xiaomi Smart Kids Watch uses the 4.2 Bluetooth technology to connect to smartphones and other devices. It is compatible with Android 6.0 and above, as well as iOS 12.0 and above. To manage the various functions of the smartwatch, it is available the Xiaomi Kids App application, which allows parents to track their child's location, set reminders and more.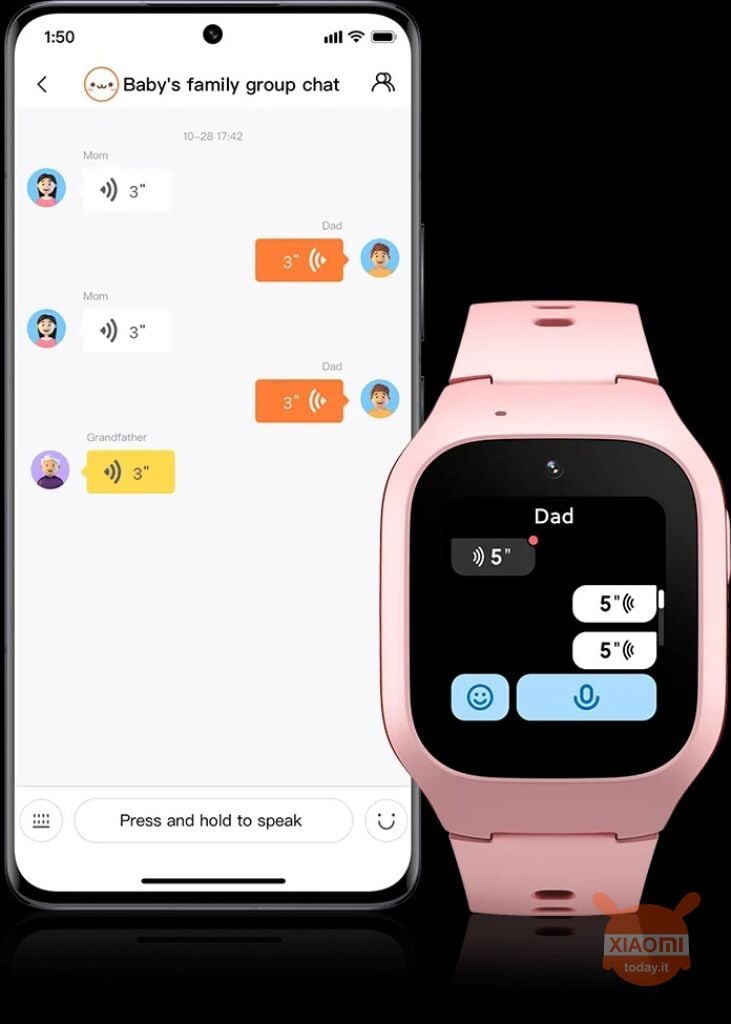 Functionality and battery
In addition to the basic functions such as clock and camera, the smartwatch offers a number of advanced features. Among these, the most notable is the Built-in G-sensor for GPS and Glonass. This feature allows parents to track their child's location in real time and even view their travel history. Furthermore, the smartwatch is equipped with a battery from 900 mAh which guarantees an autonomy of approx 5 days and a halfthus reducing the need for frequent refills.
Price Xiaomi Smart Kids Watch
At present, Xiaomi has not yet announced the official price of the smartwatch for the global market. However, in China, the device is sold for around €50, a quite affordable price considering its many features. We will soon know how much this Xiaomi smartwatch for children will cost in Italy.