By now we have well understood that Xiaomi is not afraid to show gods fantastically projected into the future. The last patent that we have seen concerns one Huawei Mate XS-style folding smartphone definitely gorgeous. But will the brand be able to offer less futuristic but still beautiful to look at devices and above all that meet user requests? Maybe yes and the proof is in the latter patent filed in August 2019 and published a few days ago. Remember what they were like iPhone a few years ago? squared, without curved edges… Well, that's how this smartphone looks.
The design of this Xiaomi smartphone is decidedly strange: contrary to the current trend it has no curves, not even on the screen!
How many times have we complained about the new terminals with display with curved edges? Just to remember one, at the exit of Xiaomi Mi 10 many were a little disappointed in that until the last minute we hoped that the company would present something different. The difficulty, as is well known, of these devices is the use of gestures. No problem, however, with the smartphone shown in this patent.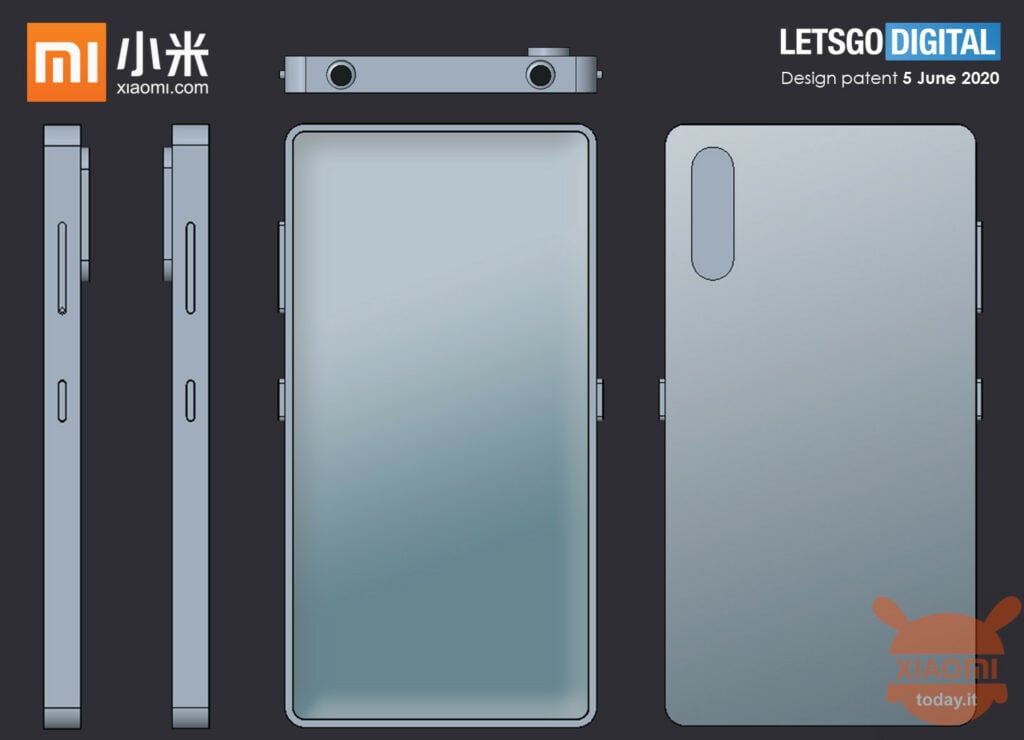 In the title we said he had horns. Indeed it is, but we get there later. Let's first look at the overall design: the squaring recalls the angular shapes of the first devices of the Mix series. This angularity does not refer only to the rectangular shape, therefore to the corners of the smartphone but also to the edges of the display. As you can see in the photograph, the iPhone 5 design

does not allow a waterfall type display (to everyone's delight) but a completely flat panel. The idea is perhaps one however curved screen (as can be seen from the shadows) but little, a little to the Mi 8 that however does not have excessive rounding. On the back there is a vertical module for the cameras but… those front?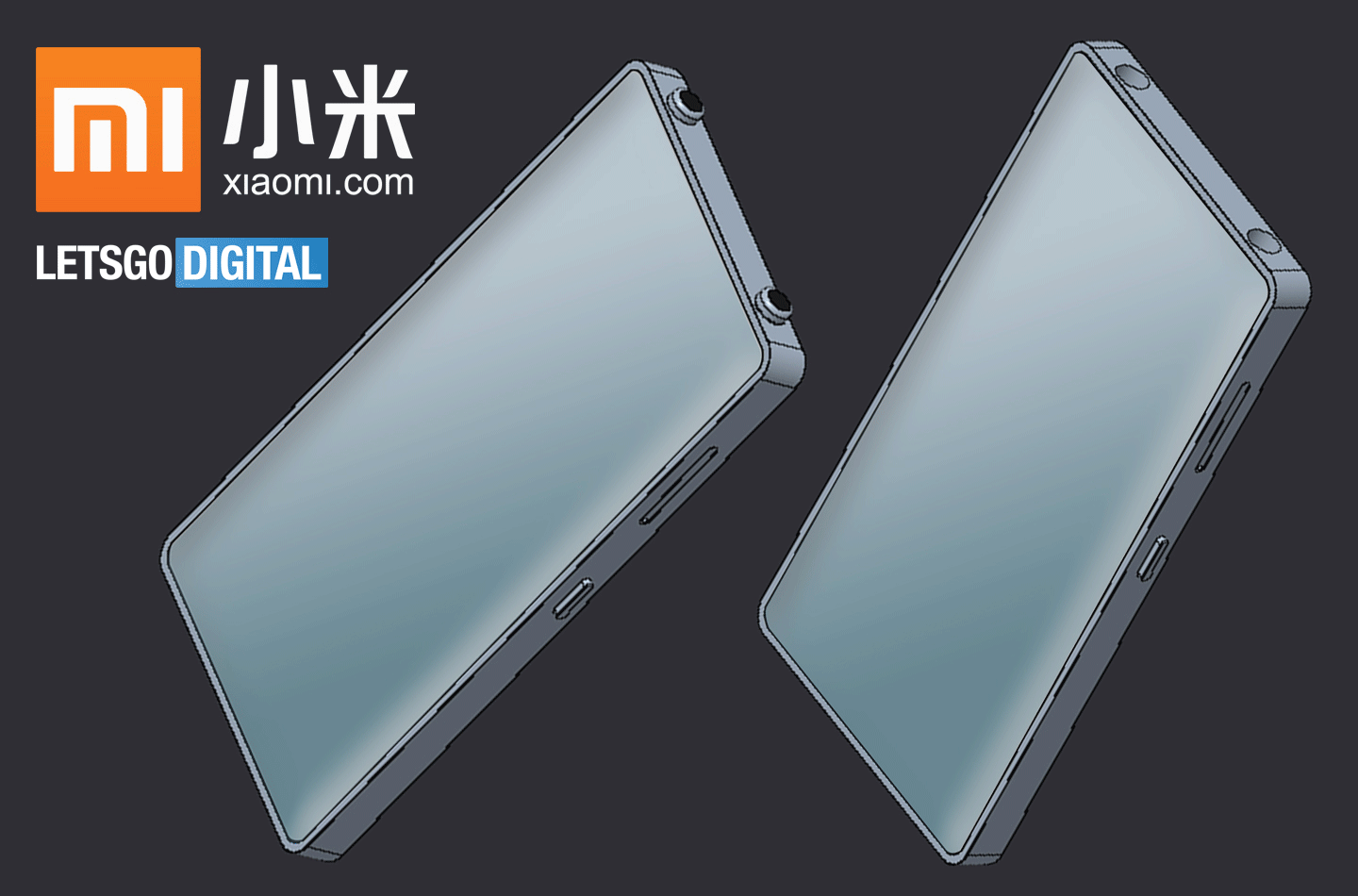 It is clear that there is no photographic sensor on the front and this indicates how the brand may have anticipated the technology just announced by Visionox. In fact, this device could count on one in-display camerainvisible, housed under the panel. On the upper part, however, we notice two horns: their nature is unknown but perhaps it could be one double pop-up mechanism which allows you to take 360 ​​° photos.
What do you think of this design? Sure, maybe a little unhappy about the idea of ​​antennas but a "return to the past"With a square shape it's not that bad.
Xiaomi Mi 10 Global 5G 8 / 128Gb from EU warehouse
🇪🇺FREE Fast Shipping from Spain (NO customs) ✈
Via | Lestgodigital
Are you interested in OFFERS? Follow our TELEGRAM Channel! Many discount codes, offers, some exclusive of the group, on phones, tablet gadgets and technology.