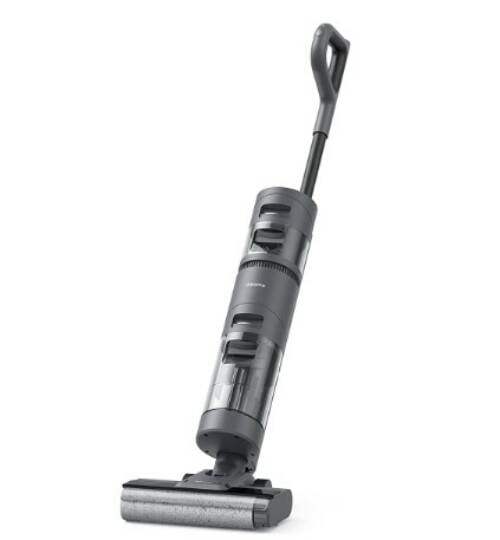 €230 €399
AMAZON
🇮🇹 FREE AMAZON PRIME Express Shipping
35 MIN RUN TIME: 4000mAh battery provides Dreame H12 up to 35 minutes run time, cordless and auto propel capability can help you clean the whole house easily
CLEAN ALONG THE EDGES: With a state-of-the-art rotating brush for cleaning along the edges, the Dreame H12 is the expert for cleaning on hard to reach areas and around baseboards. ( <5mm )
LARGER TANK: A 900ml clean water tank, coupled with great battery life, allows for daily cleaning of larger homes without the need to stop and refill.
2 IN 1 VACUUM CLEANER & MOPS: With more powerful suction, it helps you vacuum and mop your floors at the same time and let the floor dry immediately and streak-free. You can use it to clean multi types of sealed hard surfaces including hardwood, laminate, linoleum, tile, vinyl, marble and more. (Do not use on carpets)
LED DISPLAY AND VOICE ASSISTANT: Dreame H12 electric broom's digital display and voice messages provide all the information needed to help you. Intuitive indicators for battery, suction power, self-cleaning, blockages and more let you know cleaning status at a glance.