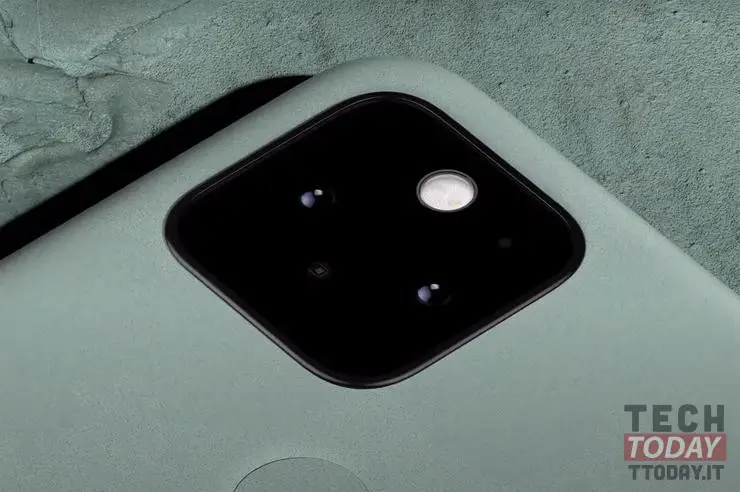 Are you interested in OFFERS? Be smart and subscribe to our Telegram channel! Lots of discount codes, offers, pricing errors on technology from Amazon and the best online stores.
When a photography lover buys a smartphone, very often the first thing they think about is downloading the latest version of the Google Camera. This is because the algorithms of the Mountain View company are the best currently available and allow you to take literally perfect shots. But if this is generally true for the quality of photos for a user, it is not the same for DxOMark which he decided to place Google Pixel 5 out of the top 10 of the best cameraphone. According to the new ranking of the well-known portal that deals with evaluating the photographic performance of smartphones, the company's newborn device not even remotely among the best. Let's see the outcome of the evaluation in detail.
DxOMark rejects Google Pixel 5: photographic performance penalized by hardware rather than software equipment
Let's rest assured though: it is not the software side, so the Google Camera itself, that throws the goal of taking the lead in the ranking apart, but rather the side hardware. According to reports from DxOMark in fact, to penalize the Google Pixel 5 is theabsence of a periscopic telephoto lens for zoom and a LiDAR or ToF sensor. In addition to this there is to think of the presence of only two rear sensors. Now a parenthesis: we have always been of the opinion that the number of cameras and megapixels were not important to the photographic quality of a shot. But neither can we expect to reach the top of the rankings with two optics.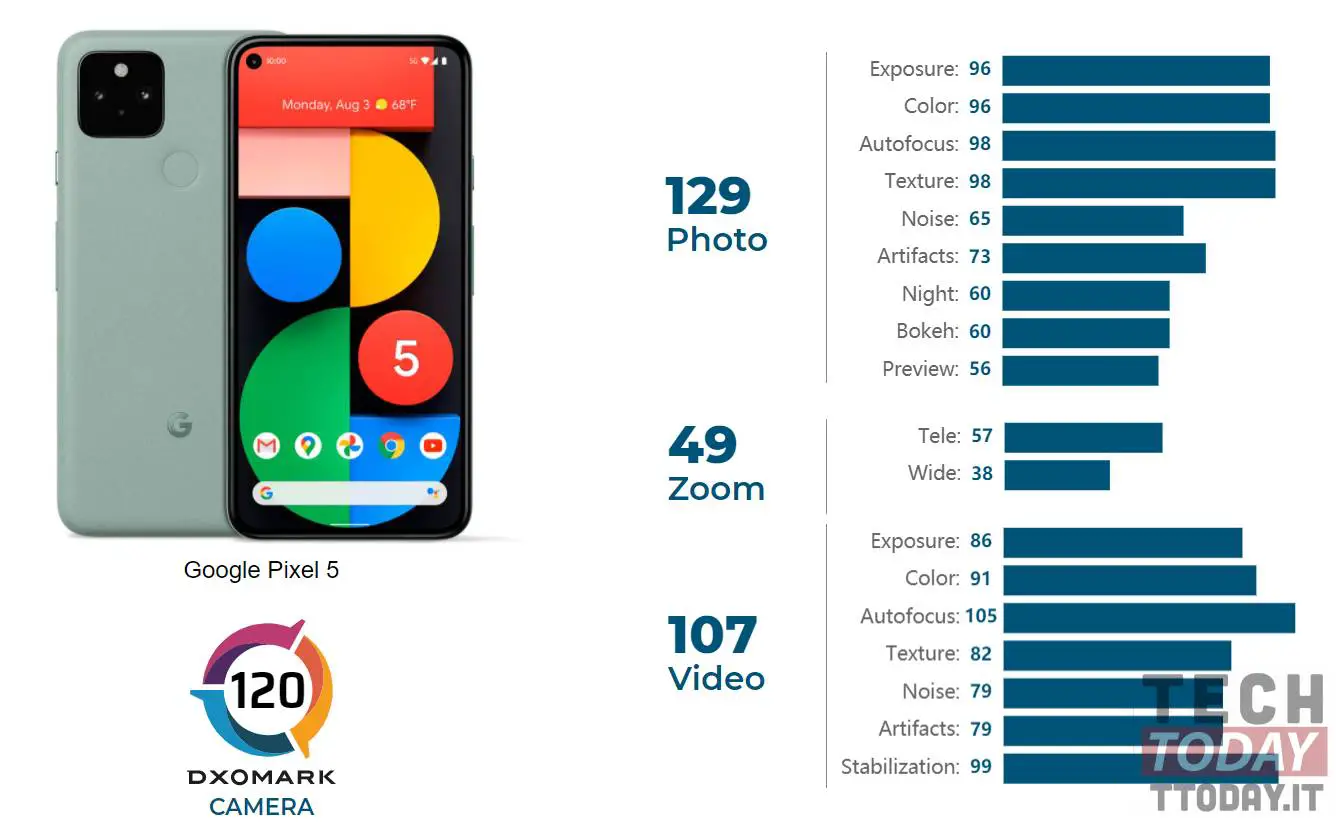 As for the specifications of the two rear sensors of the smartphone by Google, we find a main camera from 12 megapixel with aperture f / 1.7 and with Dual PDAF autofocus e OIS. The second sensor is a wide angle from 16 megapixel with aperture f / 2.2, pixel size from 1.0 um and field of view up to 107°. In terms of numbers we are not at an excellent level, but as we said before, numbers are not everything.
But what's the worst point against the Pixel? There noise management that shows up in every shot and in every video. In second position in the ranking "this Pixel is wrong" is the extremely limited field of view: competitors reach up to 125 ° of field while this device stops at 107 °.
289,99

€

319,00

€
available
25 August 2023 11: 53

Amazon.it
Price updated on: 25 Aug 2023 11:53
Source | DxOMark