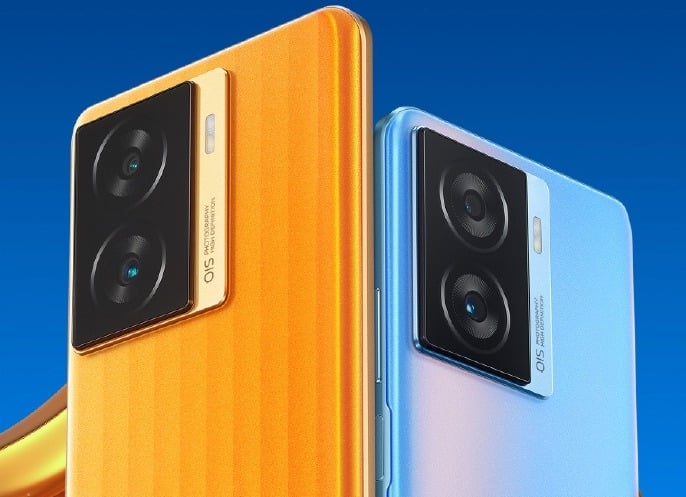 Are you interested in OFFERS? Be smart and subscribe to our Telegram channel! Lots of discount codes, offers, pricing errors on technology from Amazon and the best online stores.
A couple of days ago, Vivo's sub-brand, iQOO, officially launched the iQOO Z7i and announced that the basic iQOO Z7 will be presented on March 20th. The brand then began to anticipate the new device, revealing part of the design and some of the specifications; let's go and discover them together.
iQOO Z7 officially anticipated: it will be driven by the Snapdragon 782G chip and 120W recharge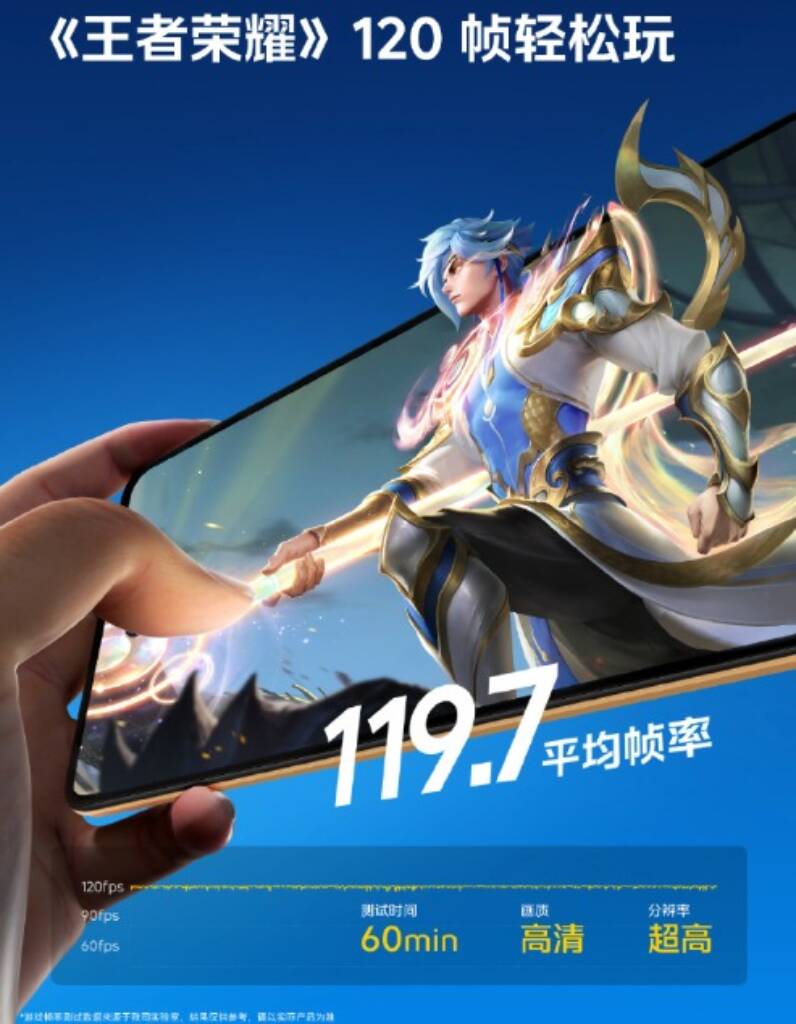 Let's start from the latest teaser that says "The new Qualcomm Snapdragon 782G with dual area superconducting VC liquid cooling = superior performance, low power consumption!"
So the smartphone will be powered by the new Qualcomm Snapdragon 782G chip, a processor with 6nm manufacturing, 8-core CPU design and integrated Adreno 642L GPU.
According to the brand, the Snapdragon 782G processor can run the game "Glory of the King" at 120 frames per second with high picture quality and high definition, with an average frame rate of 119,7 FPS.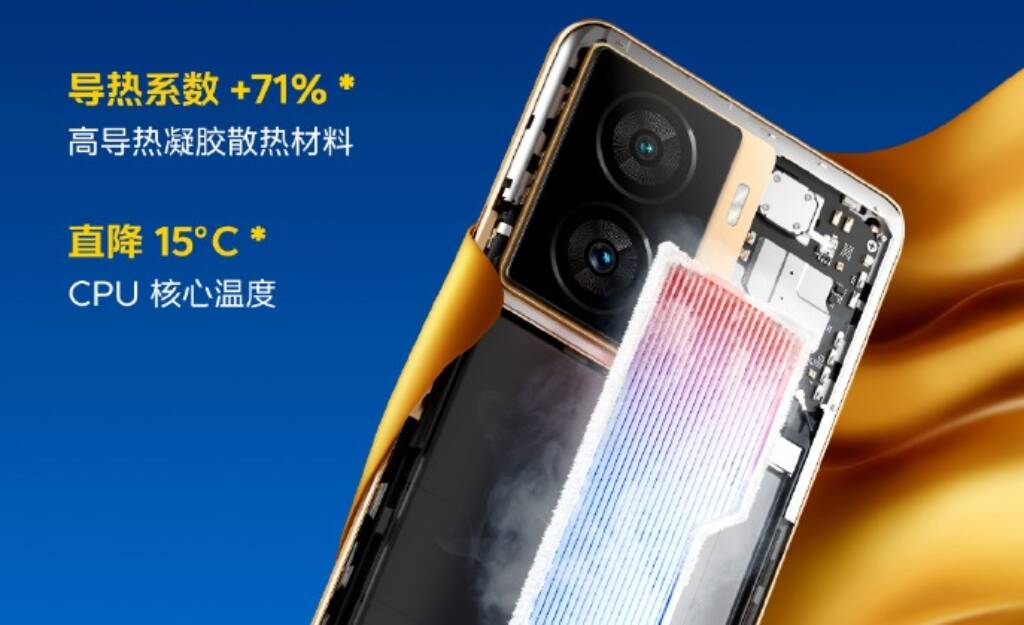 At the same time, the new device adopts dual area superconducting VC liquid cooling system. Thanks to the high thermal conductivity gel heat dissipating material, the thermal conductivity of the fuselage increases by 71%, and the CPU core temperature is directly reduced by 15°C.
For autonomy and recharge instead, the iQOO Z7 adopts a 120W dual cell and 5000mAh battery solution, which can be charged for 5 minutes and can easily play videos for 5 hours. Very interesting specifications for its price range.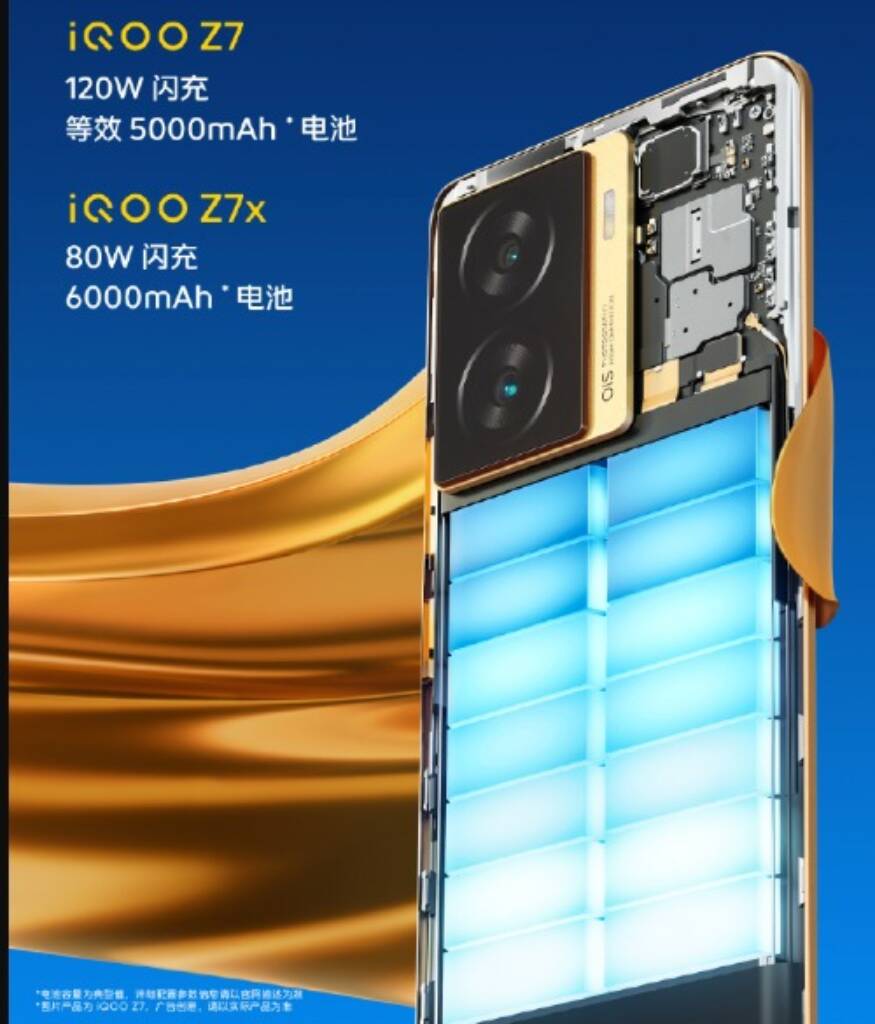 In terms of design, judging from the official rendering of the device, the back of the iQOO Z7 adopts an iQOO family-style "film cloud scale" camera module design, dual cameras and nanolithography technology to simulate the infinite space of lights and shadows.
Combined with the above information, the iQOO Z7 series will include two models, the iQOO Z7 and the iQOO Z7x. The latter uses an 80W charging solution and 6000mAh battery, so it will be an excellent device in terms of autonomy.
Amazon offers
€879,99
€1.099,90
available
5 new from 879,99 €
to March 23, 2023 13:44
Last updated on March 23, 2023 13:44