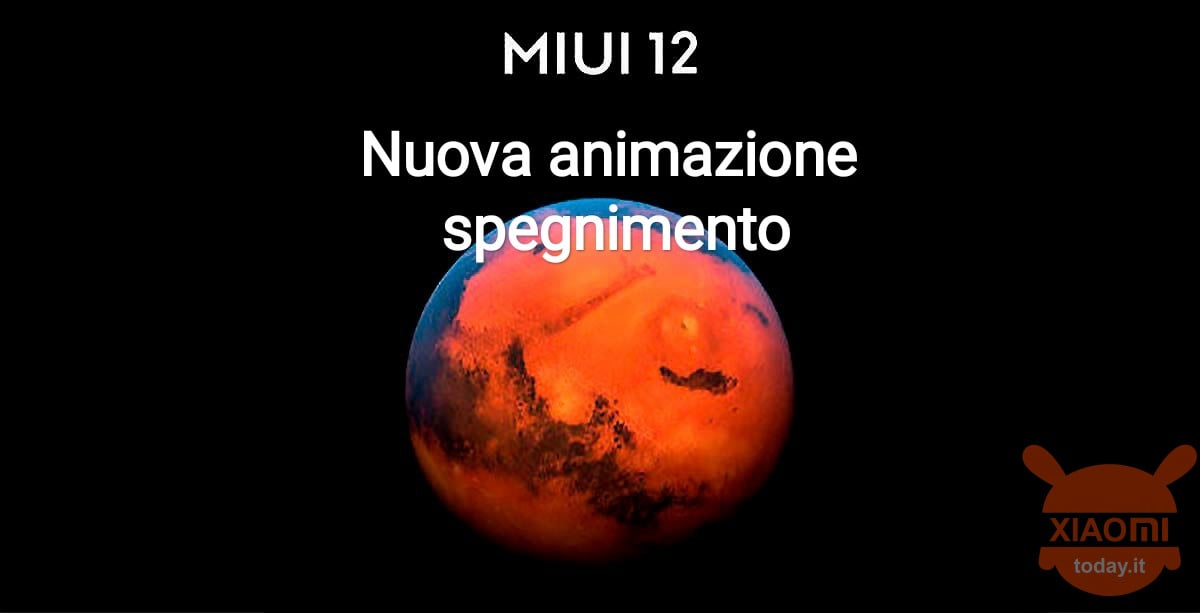 The new interface MIUI 12 it is more and more mature. From day to day there are new features that allow you to make your devices better in every sense: fast, responsive, personalized ... in short, symbiotic. Among the innovations that could arrive in the future there is also one new smartphone shutdown animation. This was discovered by foreign colleagues of xiaomiui and is presented to us in a screenshot. While we don't know what the source is, we are led to believe the news is reliable. The team behind the Telegram channel rarely misses a beat. Let's see in detail what will change.
A new smartphone shutdown animation could soon arrive on MIUI 12: a modernization there too it would be time to give it
In fact, it has been a long time since the part of the software dedicated to the on and off animations remained in the shade. Go for the Super wallpapers, go for animated wallpapers, go for floating windows but if you update the software you have to update it properly. And as always the team behind it MIUI 12 it does not stand idle. It seems that one will be added (it will hardly be possible to choose it) new shutdown animation and position of the digital keys, as well as theirs colore, will change. We see the change.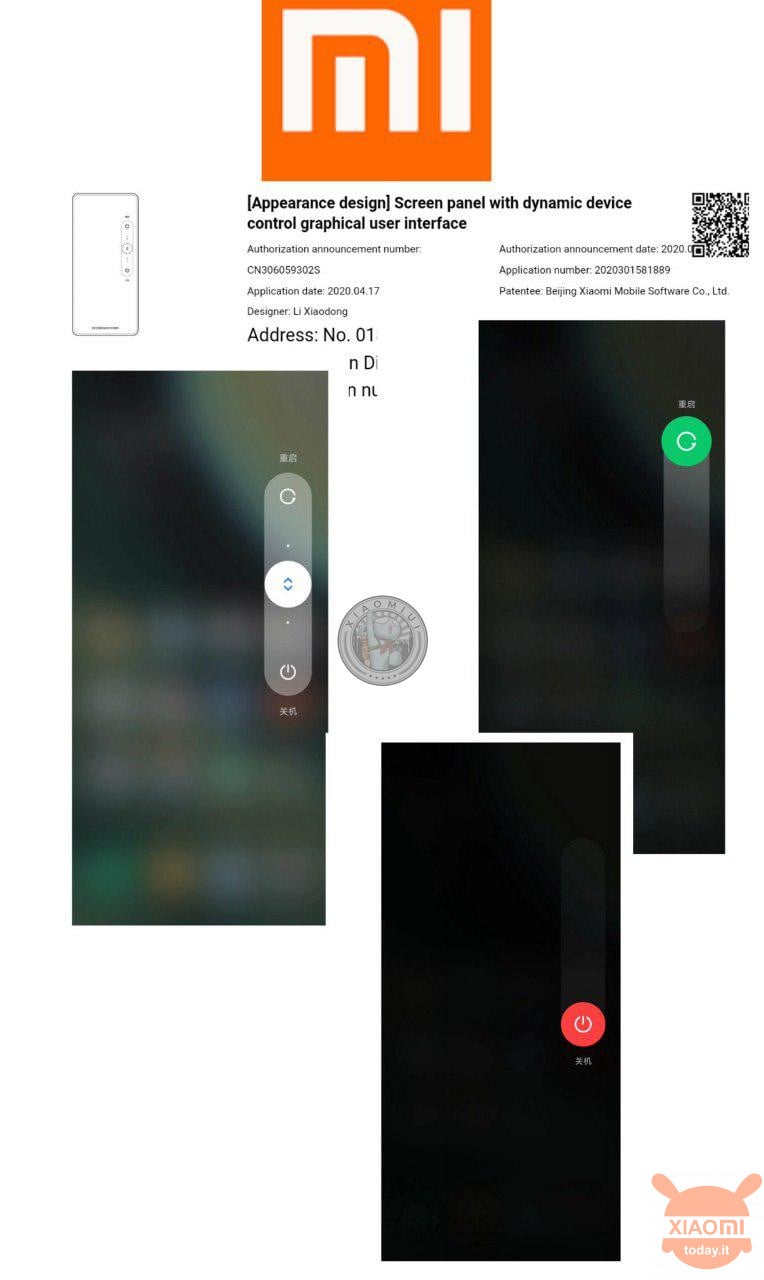 As you can see in the future there will be the green button dedicated to the "Restart" option and red button dedicated to "Turn off". The animation will go from the bottom to the right side of the device, a little as if it were a volume slider. By swiping upwards it will be possible to restart the smartphone while doing it downwards you can turn it off. At the very moment of the swipe, it looks like it background of the device becomes dark: especially from translucent opaque to black. The xiaomiui team claims that this new animation will come on MIUI 13. From ours we have serious doubts. It is much more plausible that it will arrive in the upcoming beta of MIUI 12 and then always be integrated in the same interface.
How about? You like it?
SECURITY UPDATE TRAINING
The source deleted the photo in question from their channel. In addition to this we have tried to trace the patent but there is no trace. Finally we tried to read the QR code above but it does not refer to anything. Consequently we are led to think that it is a fake.
Via | xiaomiui
Are you interested in OFFERS? Follow our TELEGRAM Channel! Many discount codes, offers, some exclusive of the group, on phones, tablet gadgets and technology.