Are you interested in OFFERS? Be smart and subscribe to our Telegram channel! Lots of discount codes, offers, pricing errors on technology from Amazon and the best online stores.
Who has never dreamed of being able to clean their home from the comfort of the sofa? Here is that Roidmi, a partner company of Xiaomi, presents us a gem that we cannot do without. The full name of this wonder is: Roidmi Eve Plus.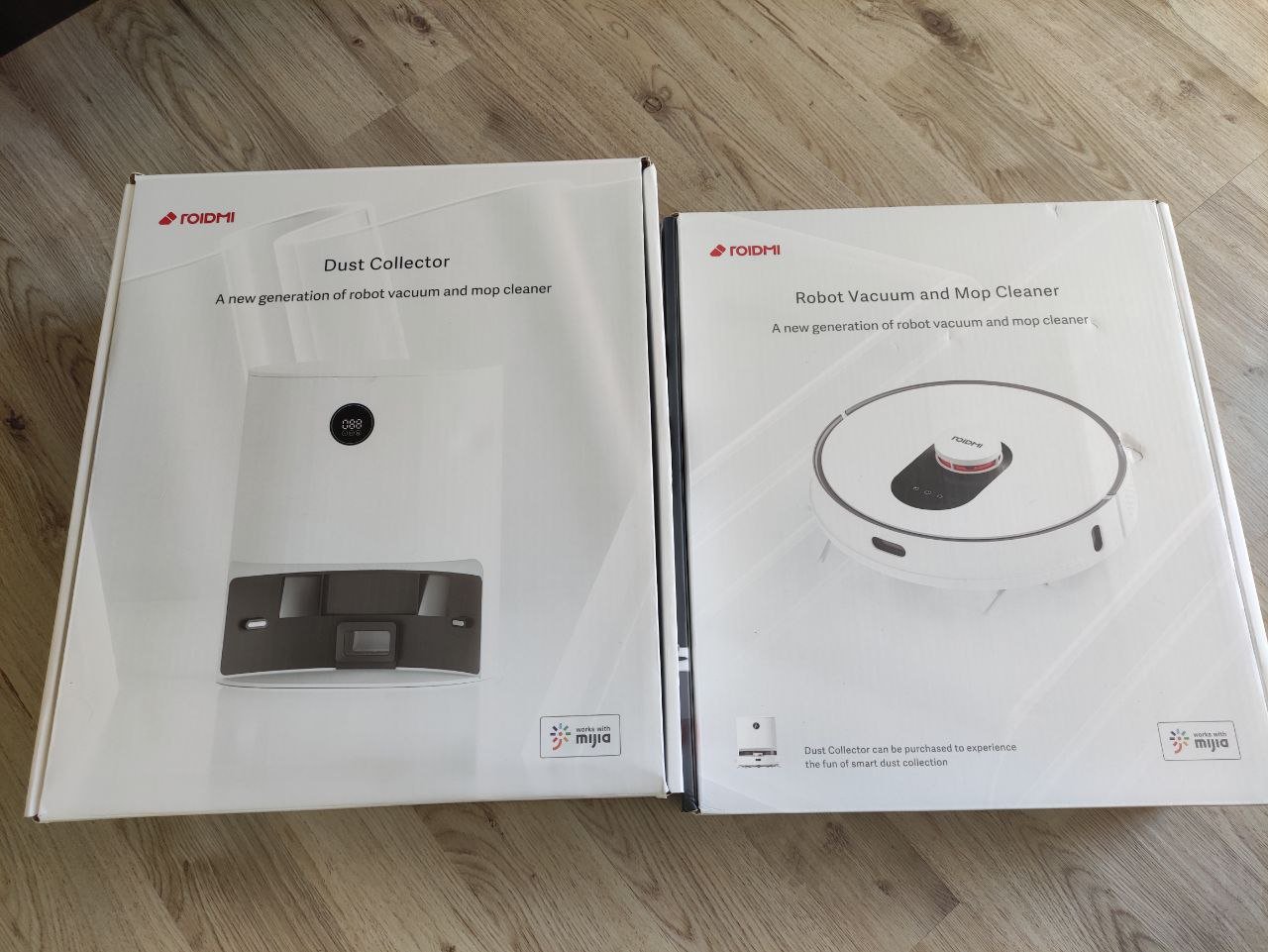 Why wonder are you wondering? Well, let's find out together.
The Roidmi Eve Plus, turns out to be one of the most complete cleaning robots that we can find on the market since in addition to the suction, it has also integrated the function for washing the floors.
This splendid robot, mounts a 850W brushless motor at 2700 Pa and it has a particular filtering system that separates the dirty air from the clean one, which allows it to suck up both visible things (crumbs, hair, animal hair) and tiny and invisible particles.
La battery is 5200 mAh and allows you to clean even large areas, up to 250 square meters (it has an autonomy of about two hours).
But let's get to what actually makes this robot one of the best choices that can be found at the moment:
Owns well 30 sensors to better evaluate how to move around each room, and has a LIDAR (laser imaging detection and raging) system that allows you to scan environments thanks to a laser.
Furthermore, the XNUMXth generation LDS sensor quickly maps the house (using SLAM algorithm) with 40% better accuracy than the previous series.
As soon as it arrives, it already amazes for its Packaging, minimal and captivating.
Inside the two packages, in addition to the base with its charging cable and the robot itself, we will find an instruction booklet, bags for collecting the dirt that is sucked up (which must be inserted in the charging base and not in the robot itself, what which we will talk about later) a replacement filter, the water and dirt tank, a cloth (mop) that is used to use precisely the washing function and some cloths to trap the dust that we can use instead of the mop.
The charging base, which by the way looks really beautiful also aesthetically, is another strong point of this Roidmi because, as I mentioned before, it does not simply recharge the robot, but becomes its own the point of collection and disposal of all dirt that the robot will go to collect around the house.
This is one of the biggest advantages in terms of cleaning and hygiene since the base is equipped with an antibacterial deodorization system, it will be aseptic and clean and we will not have to clean it manually (the only "effort" in this case is simply to remove the bag ).
The inner bag can be changed even after a month (the turret has a capacity of 3 liters).
The features of this Roidmi remain really simple and intuitive so they are also suitable for use by those who do not chew technology a lot.
After installing on our smartphone the dedicated app "Xiaomi Home" and having paired it with the robot, just start the first cleaning of the house, in this way, the robot will automatically perform a mapping directly on the app and from there you can then decide what to do:
Set a time to clean, zone clean, choose rooms where we prefer never to clean, insert walls on the newly created map, modify the map.
As an addition to all this, we can also control the Roidmi remotely, so for example you can very well clean the bathroom by shopping comfortably!
Moreover we can adjust well three levels of suction, choose whether to just vacuum or also wash the floor and the amount of water we want it to dispense.
Il tank has a capacity of 250ml for water and holds up to 300ml of dirt before you have to empty yourself.
The water inside the tank always remains clean because it keeps the mop moist so that it cleans the floor optimally but does not leave it too wet, so after a few seconds it is already walkable, in fact for this reason it can also be used on delicate surfaces such as parquet.
In addition, cables and carpets are not a problem because it has sensors that allow it to recognize them and thus use its ability to get up (a good 2 cm!).
Recommended for all types of people, singles, couples, with children or animals. Promoted with full marks, has officially become a member of the family!
At the time of writing, the Roidmi EVE Plus is on Amazon launch offer al discounted price of 384 € (discount directly in the cart) and I advise you to take advantage of it since it will return shortly and for a long time at the list price of 429 €
Roidmi EVE Plus
The great Roidmi quality in a robot that washes, cleans and empties itself. Impeccable in all respects, it is able to satisfy even the most demanding people.
PROS
Minimal and well-finished design
Efficient algorithm
Powerful
silent
Great autonomy
CONS
Bags required for the self-cleaning function
Add your review
|
Read reviews and comments