Do you find yourself traveling often for work? If so, you will most likely do it with your trusted laptop and if you have the space, even a good mouse. Well from today you can already plan an upgrade of your travel kit, let's talk about the backpack and mouse you have right now. Our favorite Chinese giant has just presented the new Xiaomi Business Travel Backpack 2 and the Xiaomi MIIIW S500 Dual Mode mouse. So let's see these two new products up close!
Xiaomi Business Travel Backpack 2 and MIIIW S500 Mouse now for sale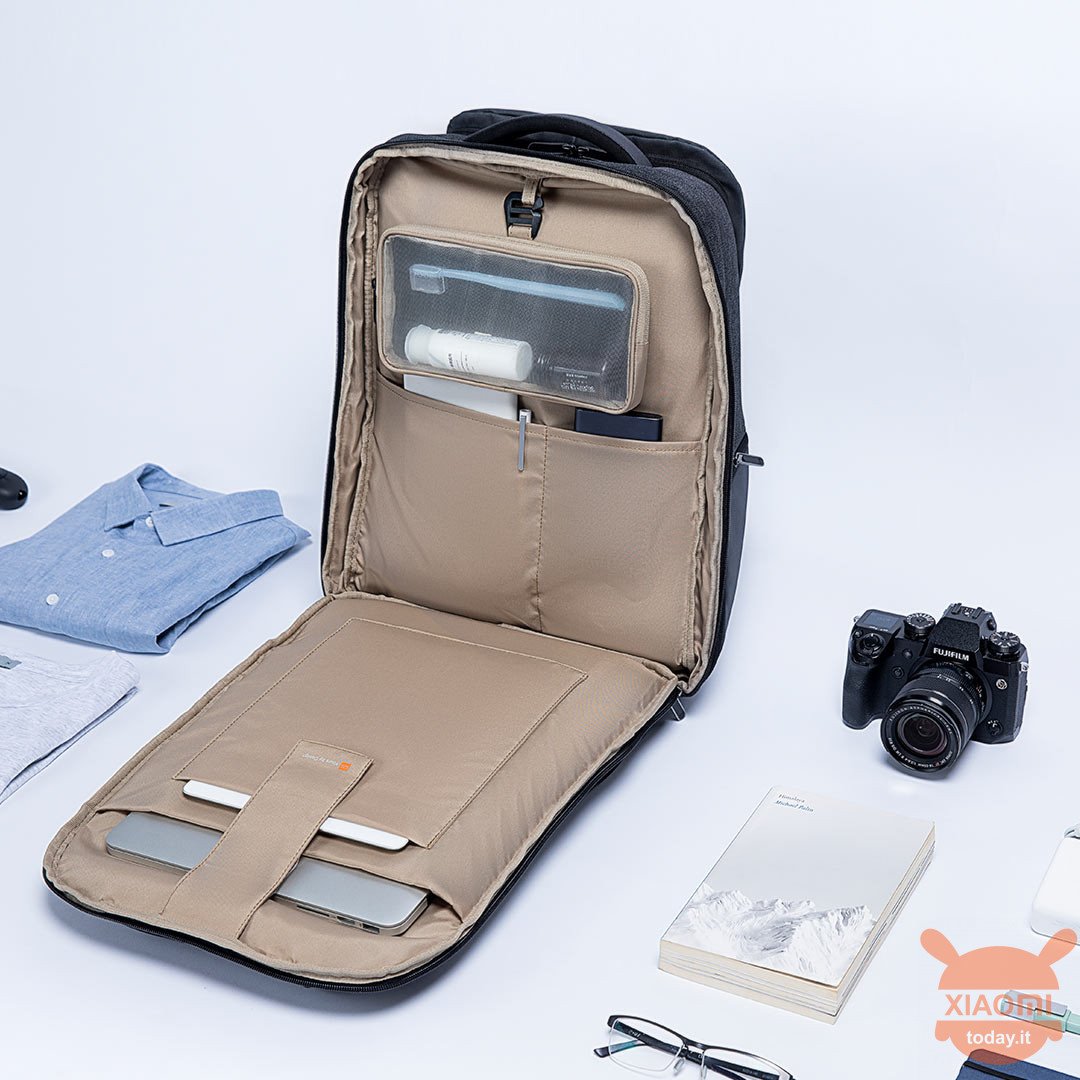 Let's start with the Xiaomi Business Travel Backpack 2, or the travel backpack for businessmen (or businesswomen). The backpack was created with two main compartments, the back one for work material (laptops, tablets, mice or whatever), while the second compartment can be used to store clothes such as shirts, socks or other clothing.
It is also possible to open the zip of the laptop section with an angle of 180 degrees, so that you can extract the laptop and other accessories more easily. The pocket allows you to store laptops up to 15,6 inches and 10 inch tablets, while the total capacity of the backpack is 26 liters.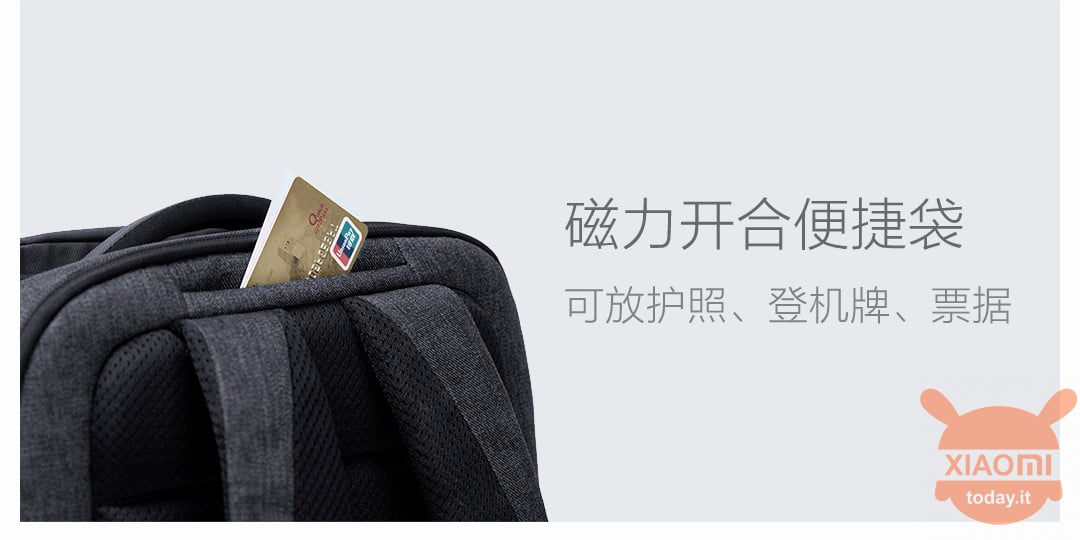 The Xiaomi Business Travel Backpack 2 is built in 650D Oxford material in dark gray color. The fabric has undergone a treatment to have four layers of waterproofing and protect the contents of the backpack from rain, dust or other.
The Xiaomi travel backpack has a more ergonomic design and allows you to stay fresh even after long walks. Furthermore this new variant is also lighter of the previous one of about 13% for a final weight of 0,93Kg. The total dimensions are instead of 325mm x 180mm x 445mm.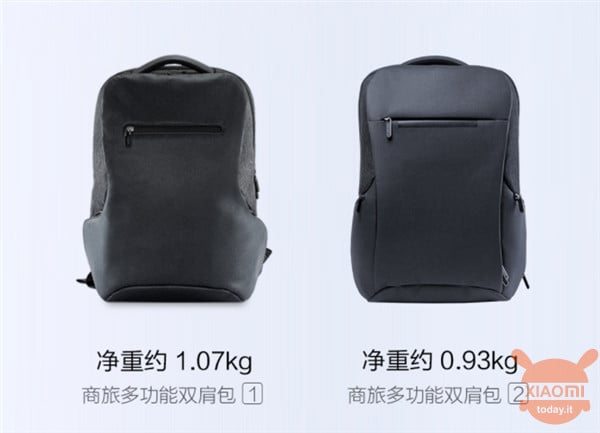 Finally, we have a top pocket with magnetic opening that can be used to store passports, boarding passes or other small items.
The Xiaomi Business Travel Backpack 2 is now on sale in China at the 199 Yuan figure, or on the 25 euros.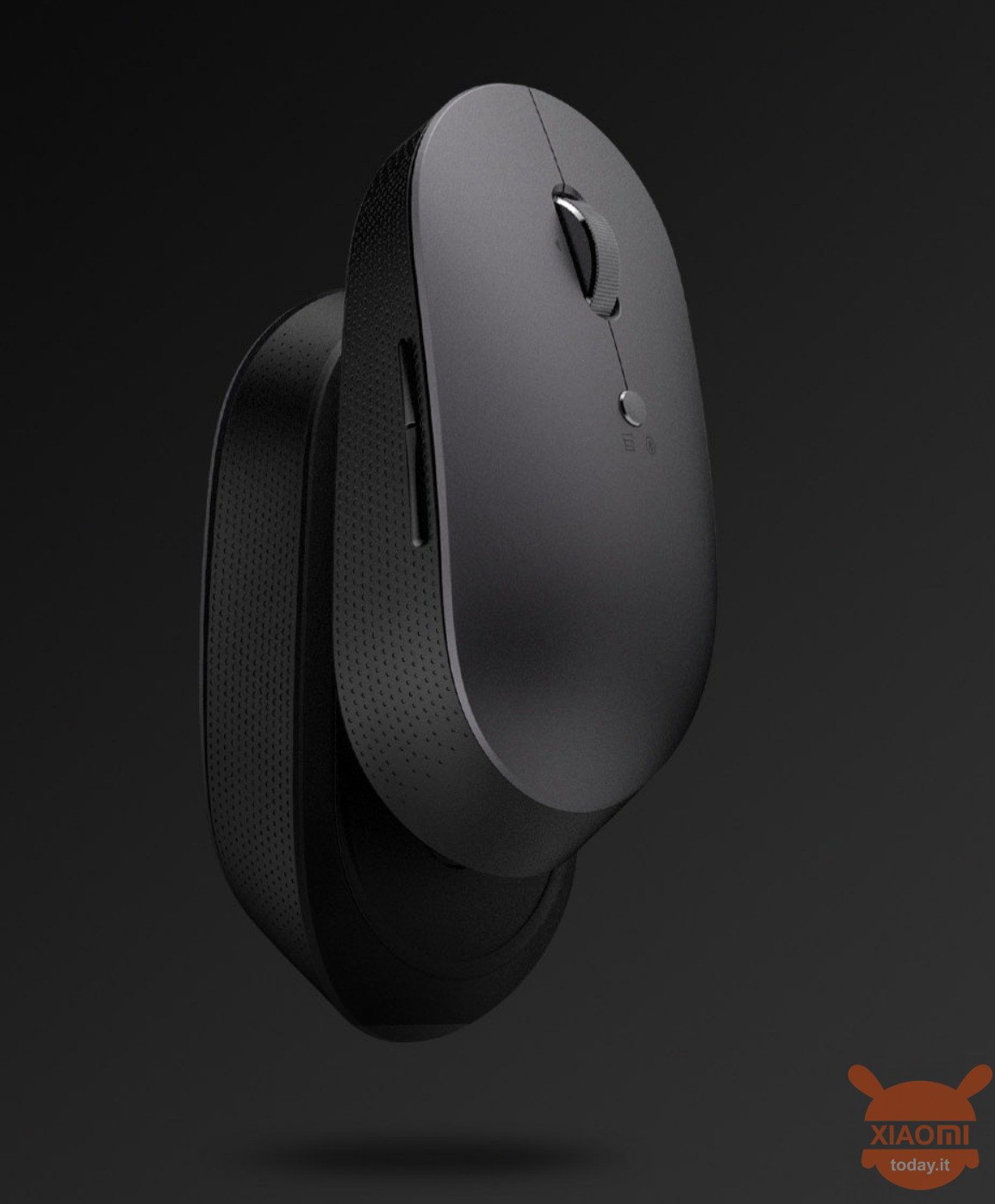 Let's move on to the new Xiaomi MIIIW S500 Dual Mode mouse. This mouse has the particularity of being able to be used both in Bluetooth mode and with the connection to 2,4Ghz. To activate one of the two modes just click the button in the center just below the wheel.
Bluetooth on board the mouse is also of the latest generation, in fact it uses Bluetooth 5.0 BLE technology, for a more stable connection with low power consumption. While to use the connection to 2,4Ghz just insert the included USB pen into a PC port.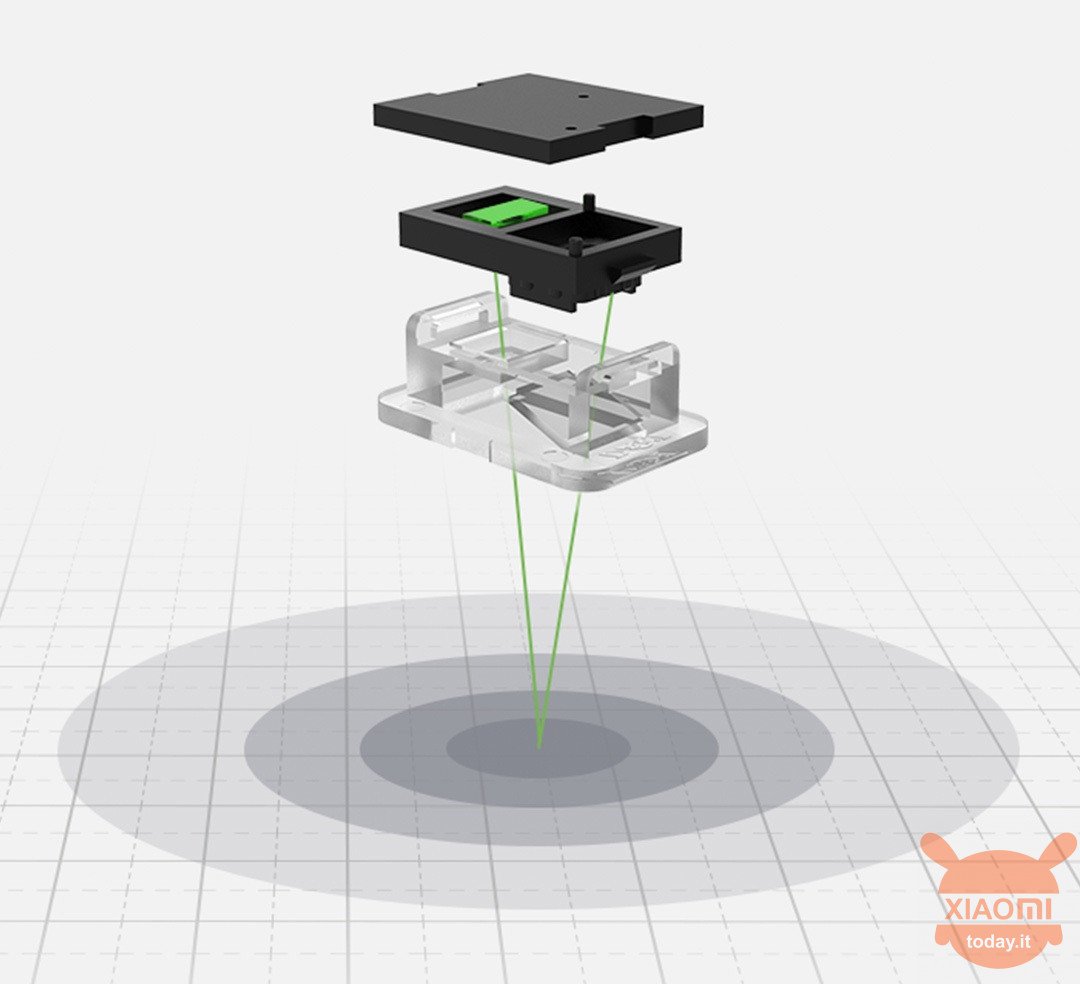 The mouse uses an optical sensor and LED light system to work on different types of materials. Thanks to this technology, the mouse works perfectly on 71 types of surfaces and can even work on a glass plate.
The MIIIW S500 Dual Mode runs at a single standard setting of 1000dpi dpi (Dots Per Inch, basically the speed of movement), while both the left and right and side buttons have been created by Omron, a Japanese company famous for the creation of keys for high quality keyboards and mice. These can then be clicked over twenty million times without any malfunctions.
Finally, Xiaomi's mouse is powered by two AAA batteries, without the possibility of recharging them directly on the mouse, and is compatible with Microsoft Windows, MacOS and from Android 6.0 upwards.
The Xiaomi MIIIW S500 Dual Mode (Bluetooth & RF) is now on sale on the official Xiaomi website (in China) at 199 Yuan, or about 25 euros at the current exchange rate.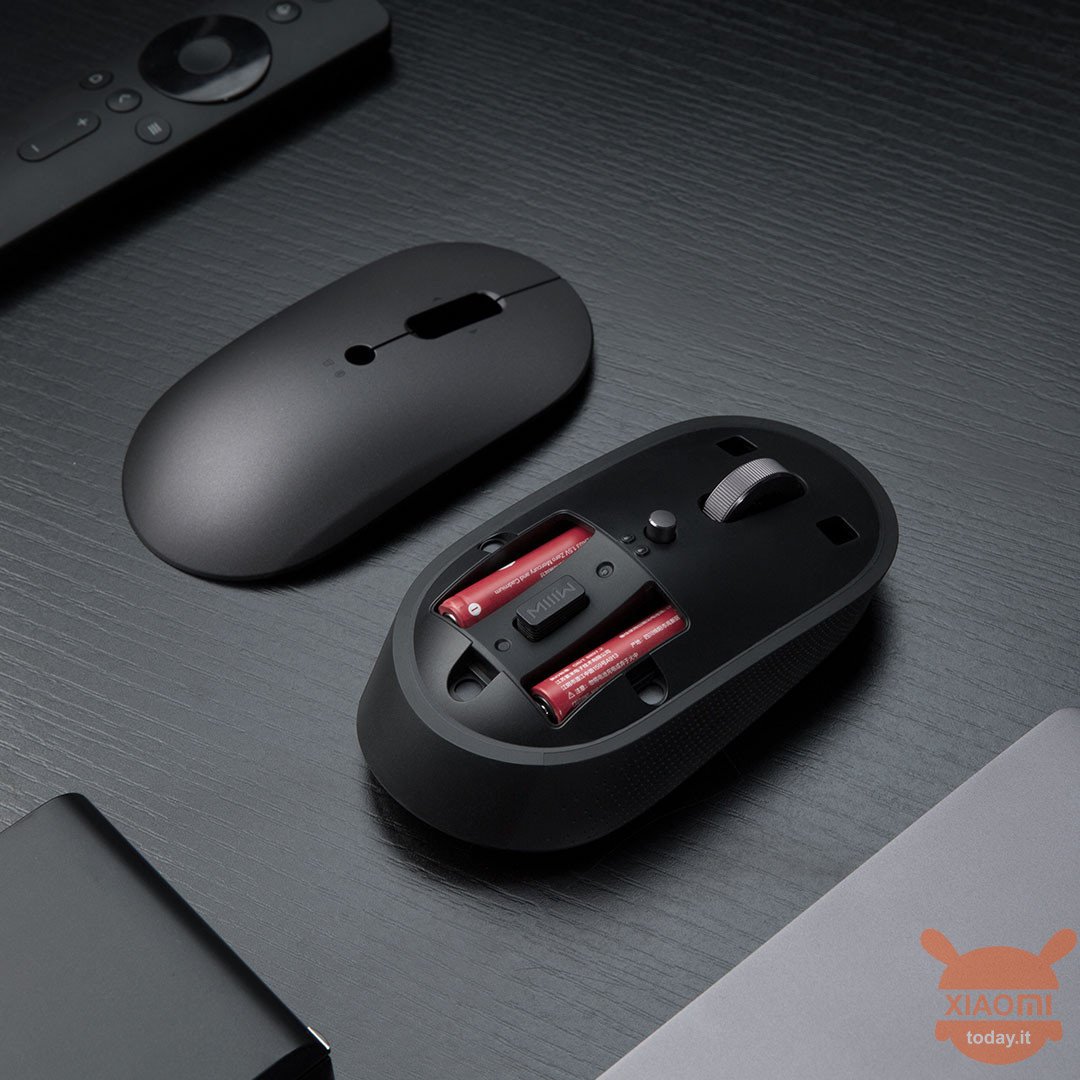 What do you think of these two new Xiaomi products? Are you interested in how they care about us? Let us know in the comments section below!
Are you interested in OFFERS? Follow our TELEGRAM Channel! Many discount codes, offers, some exclusive of the group, on phones, tablet gadgets and technology.