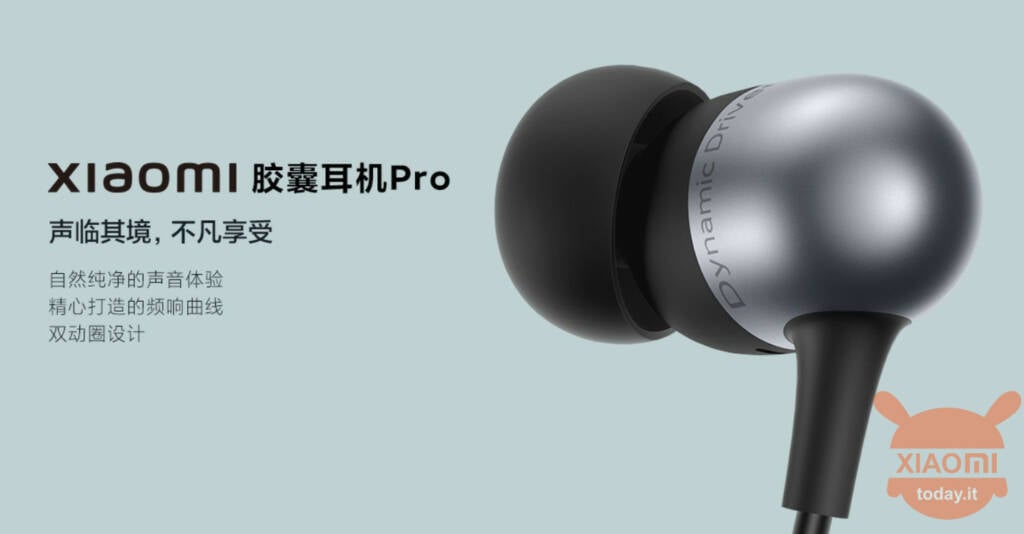 This afternoon the new Xiaomi Capsule Earphones Pro appeared on the Chinese Xiaomi Store. The earphones were launched at the price of 129 yuan, about 19 euros at the current exchange rate. There is also a standard version priced at 99 yuan, around 14 euros. The two new products do not yet have an official release date.
Xiaomi Capsule Earphones Pro presented: premium earphones for only 129 yuan (19 €)
The Xiaomi Capsule Earphones Pro arrive with an integrated dual coaxial unit structure. Compared to single moving coil headphones, the dual moving coil structure is designed to provide a superior quality, wide and bright mid and treble experience as well as sustained, abundant bass.
In addition to the hardware, the frequency response curve of the earphones has also been adjusted repeatedly to allow the mid-range to separate instruments and restore the true human voice.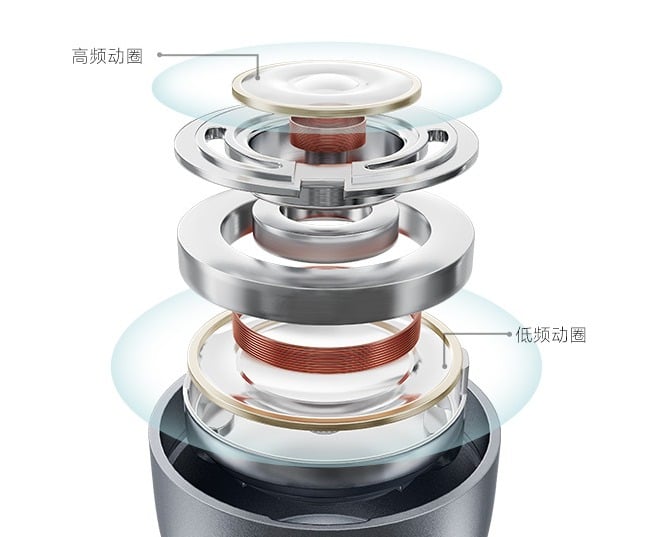 In terms of functions, the Mi Capsule Earphones Pro are equipped with a function key, as well as a key for volume control up and down. Obviously there is no lack of integrated high sensitivity microphone and the cable jack supports most headphones and notebooks with 3,5 mm interface.
As for the design instead, the Xiaomi Capsule Earphones Pro adopt soft non-slip earplugs, which adapt to the design of the ear canal and can remain stable even if worn for a long time. While the body of the capsule is made of anodized aluminum and has good characteristics of corrosion resistance, scratch resistance and resistance to fingerprints.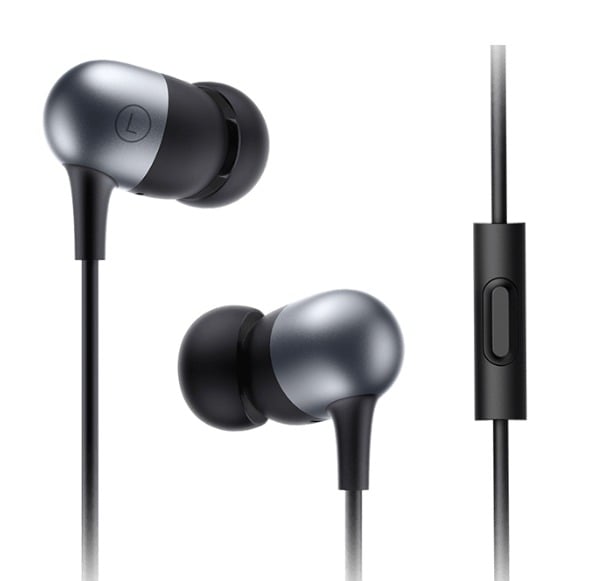 Switching to the standard version of the Xiaomi Capsule Earphones, these adopt a new balanced damping system, able to make the sound and air flow completely flow, effectively reducing the interference of the sound reflected on the diaphragm, making the sound effect more three-dimensional and transparent.
Xiaomi Redmi Buds 3 Pro Wireless
26 November 2022 14: 10

Amazon.it
Price updated on: 26 November 2022 14:10