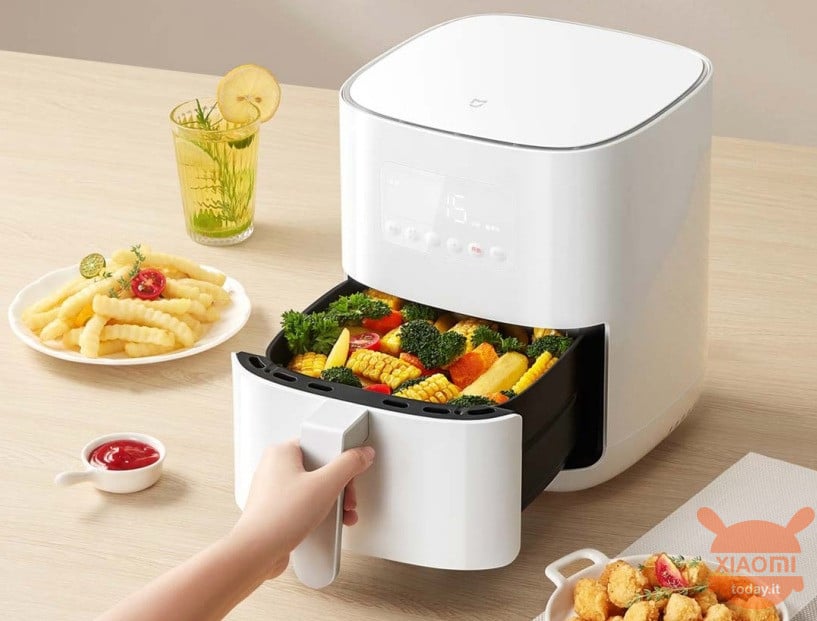 In recent years, air fryers have become more and more popular in China, so much so that it pushed Xiaomi to introduce its range of deep fryers in March of last year, the first 3,5 liter Mijia smart air fryer. This quickly became popular in the Asian country, with total sales of all e-commerce platforms exceeding 800000 units.
Xiaomi Mijia Smart Air Fryer 4L is the new smart and economical air fryer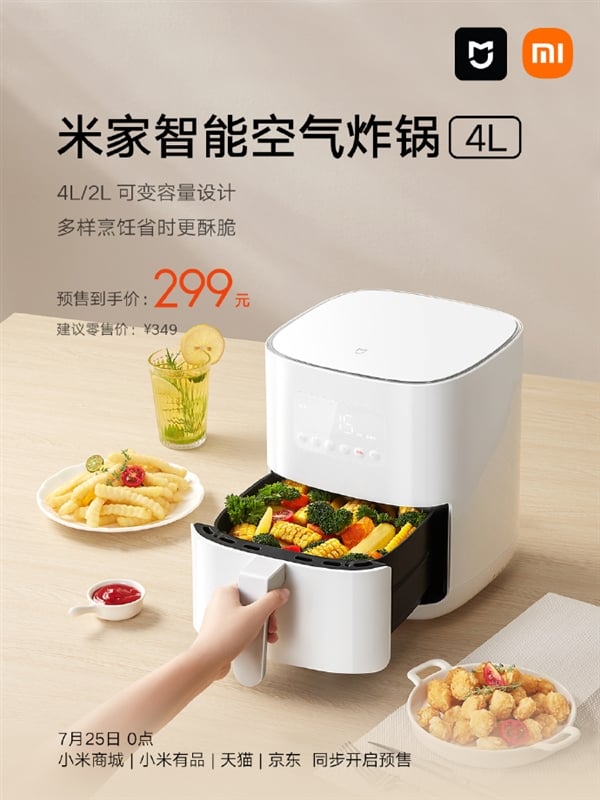 As some of you will remember, in June of this year, Xiaomi launched the Mijia Smart Air Fryer Pro 4L, with a starting price of 399 yuan (58 euros). Today the Chinese brand has instead launched the new Xiaomi Mijia Smart Air Fryer 4L. The product has a list price of 299 yuan, about 43 euros at the current exchange rate.
Being a non "Pro" version, the Mijia Smart Air Fryer 4L sees the removal of the lower glass window and cannot view the cooking status of the ingredients in real time. In addition, the OLED screen has changed to a hidden LCD screen and with buttons at the bottom. Of course, the price has also been reduced by 100 yuan (14 euros), which is not poco.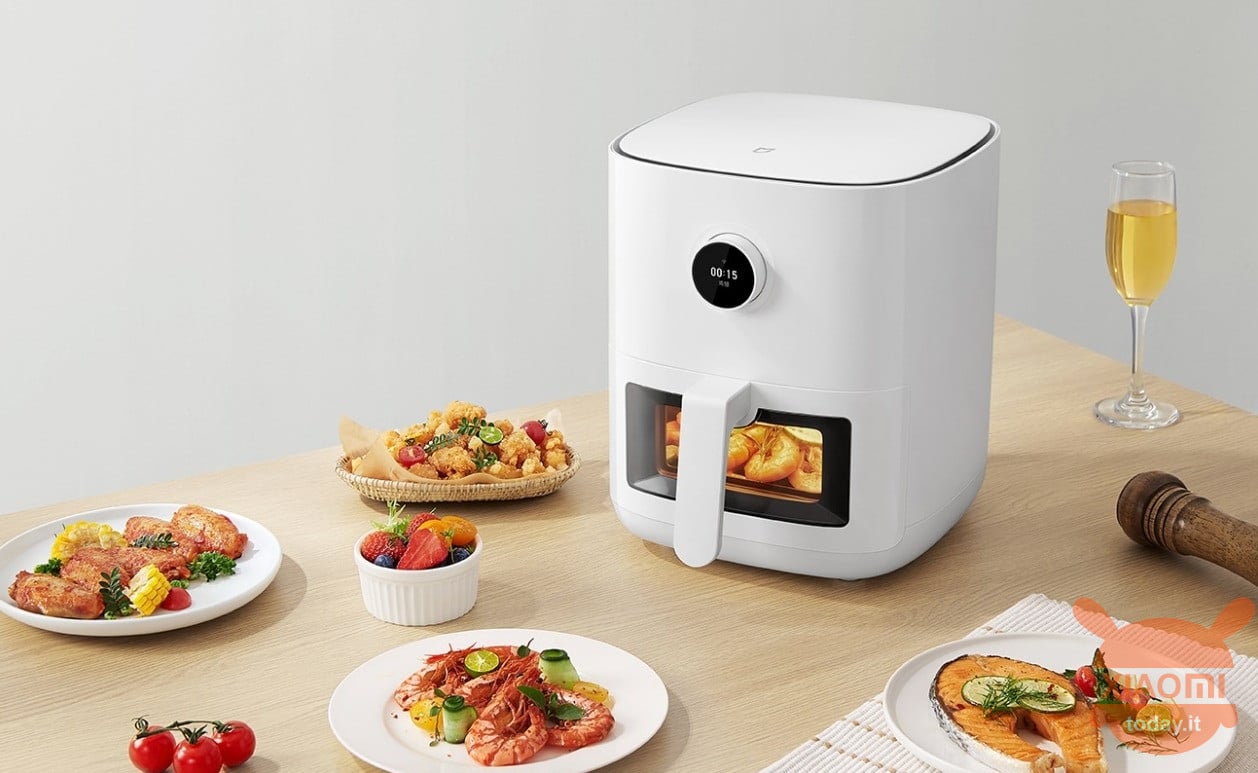 Going to the other specifications, the Xiaomi Mijia Smart Air Fryer 4L adopts a 360 degree hot air circulation design for even cooking. We then have 1500 watts of power and a temperature control range of 80-200 degrees Celsius. This allows you to wrap the food at 360 degrees and quickly lock the moisture inside the food, it also makes the oil of the food escape so as to decrease the fats and at the same time the food is crunchy on the outside and soft on the inside. .
The Mijia Smart Air Fryer adopts a variable capacity design. In particular, by adjusting the frying plate, it is possible to select the 4L cooking mode and the 2L roast cooking mode.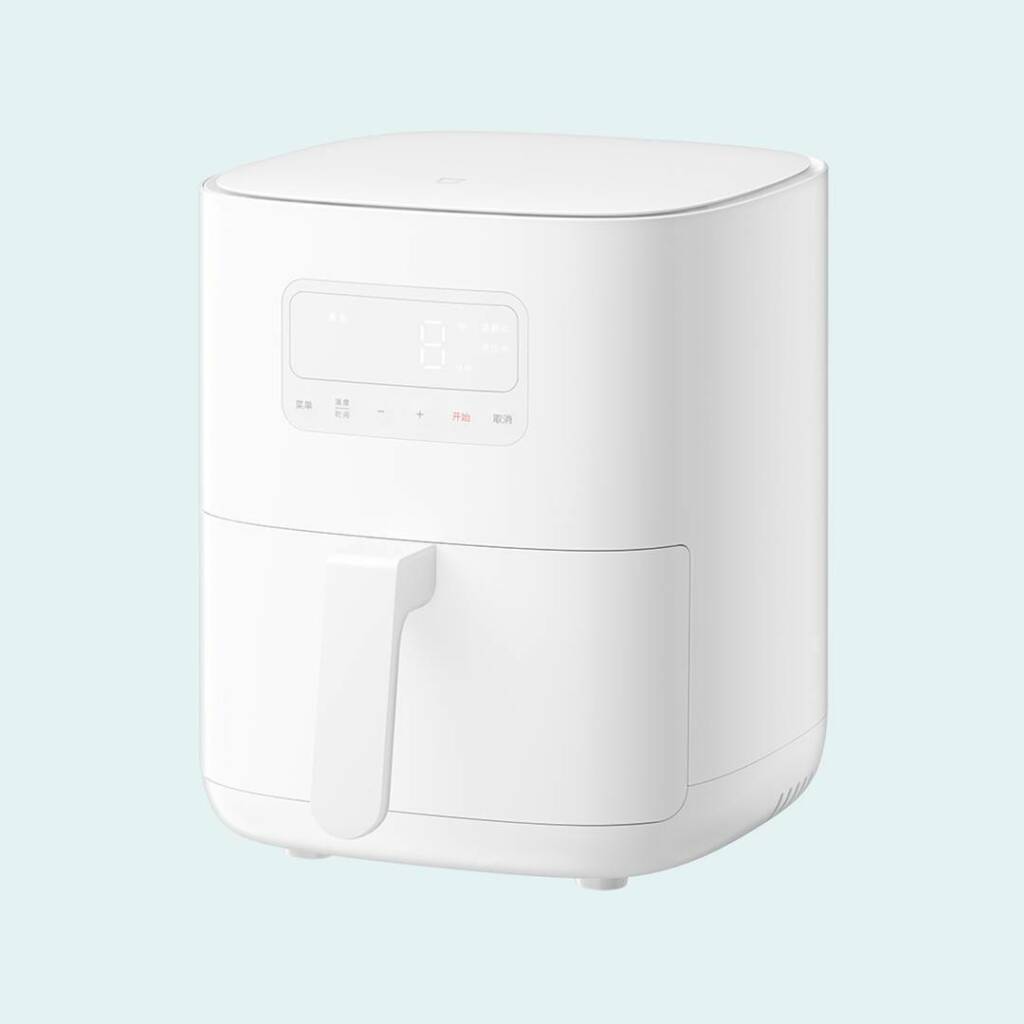 Finally, in terms of smart features, the Mijia Smart Air Fryer 4L supports connection to the Mijia app, has over 50 preset recipes, supports the creation of customized recipes and voice commands through the XiaoAI assistant.
Xiaomi Mi Smart TV P1 32 Inch
174,90

€

279,90

€
available
9 December 2022 6: 16

Amazon.it
Price updated on: 9 December 2022 6:16