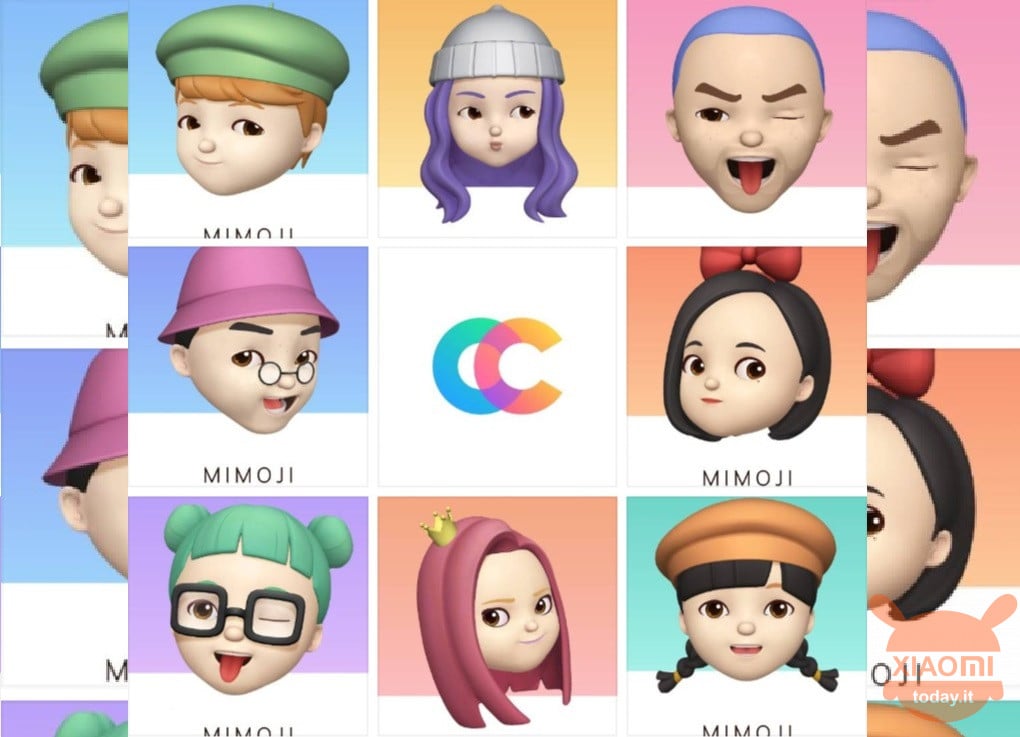 As we have learned in the last few days, the next series Xiaomi CC was created especially to attract younger audiences. The Xiaomi CC9 in particular will adopt the same design as the Xiaomi Mi 9 but with some tricks that will make it more interesting to the less seasoned.
These changes include new smartphone colors and less powerful internal specifications that will obviously lower the price. From a software perspective, in addition to the typical MIUI, Xiaomi CC series devices will receive new software for creating animated emojis called Mimoji.
Xiaomi announces new Mimoji for CC9, and is immediately controversial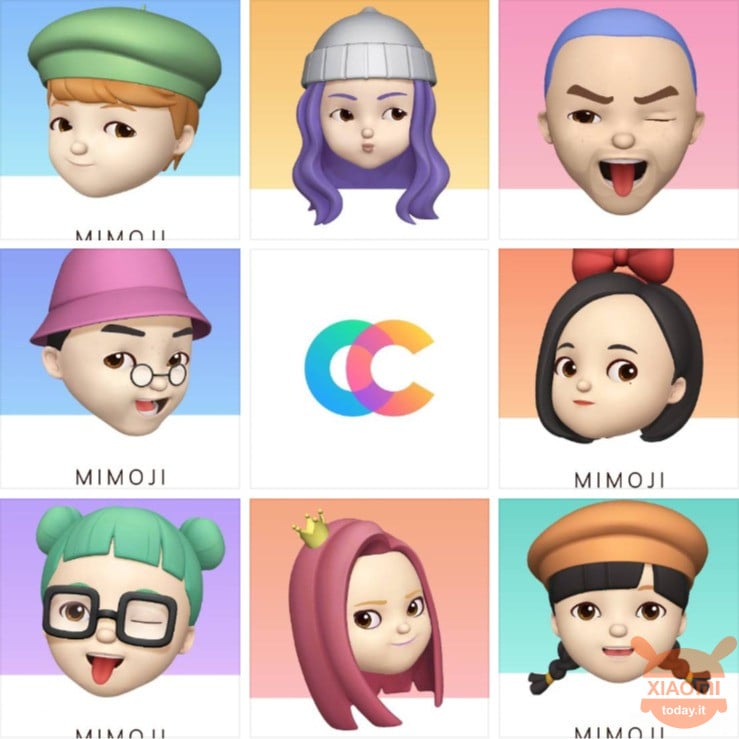 The Mimoji in themselves are not a new product as we have already seen them previously last year aboard the Xiaomi Mi 8 Explorer Edition. However, these were available in a few types, such as animal animations and poco more. The new Mimoji for CC9 will instead be more similar to those seen on the iPhone, they will try to imitate the style of the smartphone owner and then be animated with speech.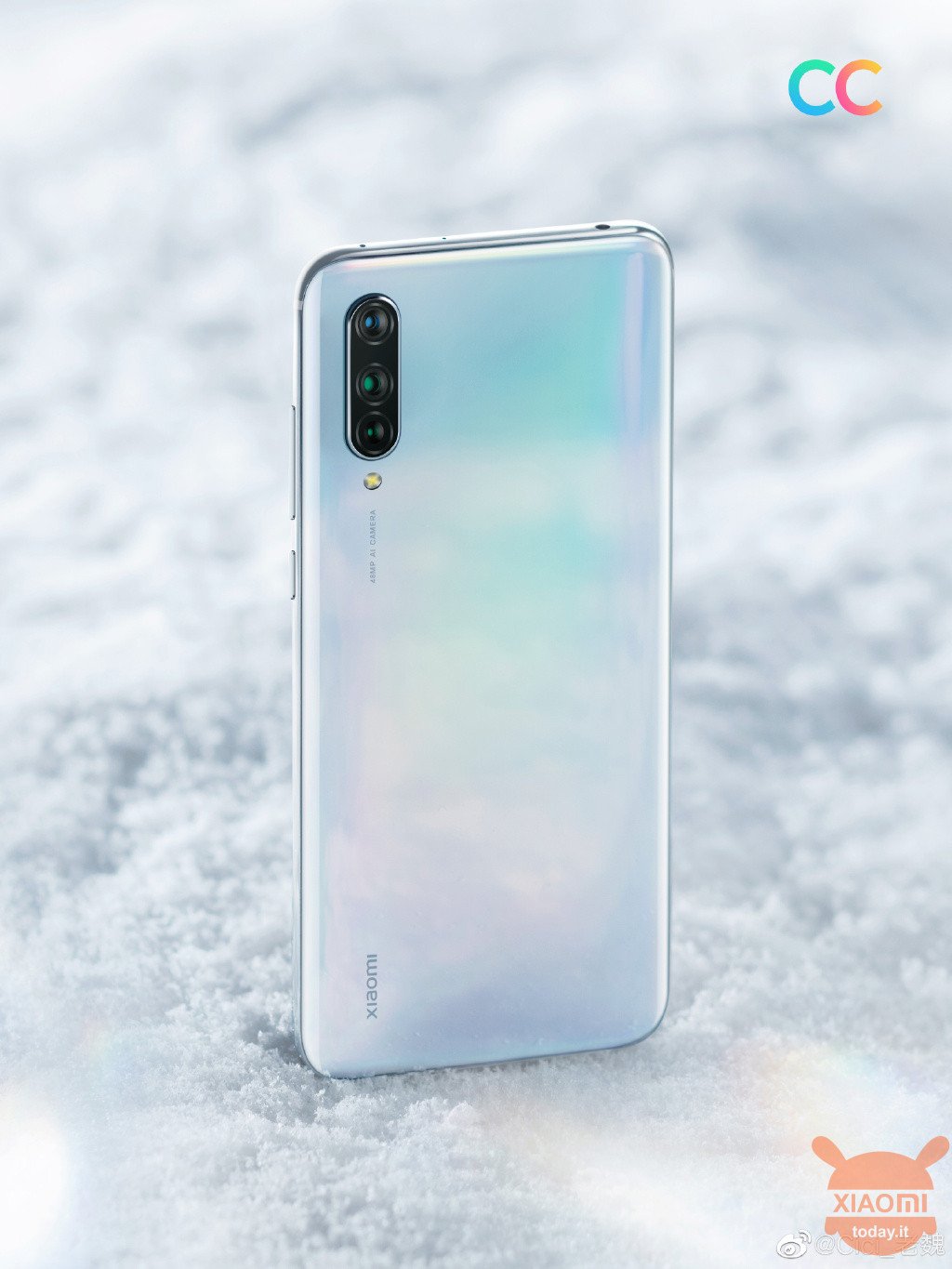 The similarity with Apple's Memoji has even caused a small controversy in China, with several users pointing out the "problem" to Xiaomi. But the company was quick to reply, remembering that the Mimojis exist on Xiaomi smartphones from the 2018 (as we said before they were present on Mi 8 EE), and that in any case the basic operation is quite different.
Xiaomi's Mimoji are in fact automatically created from a photo of the smartphone's owner, while Apple's Memoji must be created manually.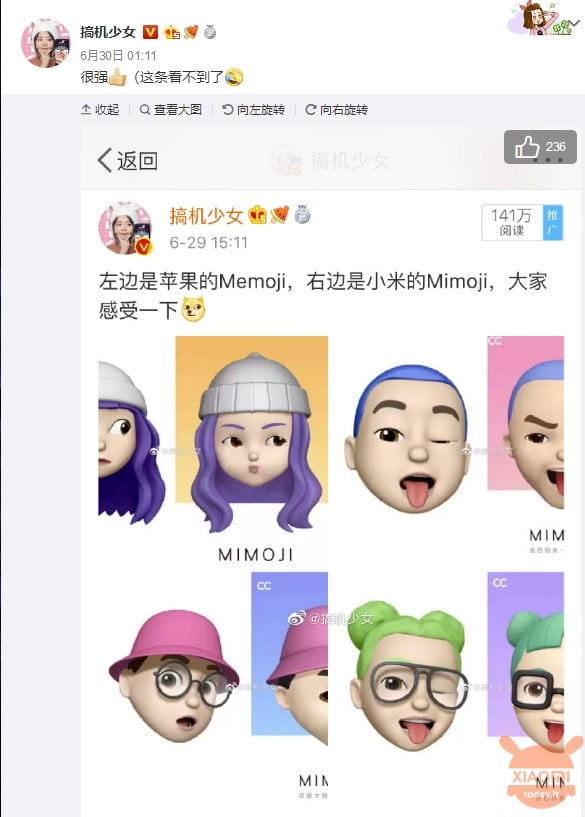 If we look at the comparison image above, we cannot deny that at "work" concluded, the two animated characters are very similar to each other. Having said that, not having the same process of creation, it seems exaggerated to accuse Xiaomi of plagiarism.
What do you think instead? Let us know in the comments section below!