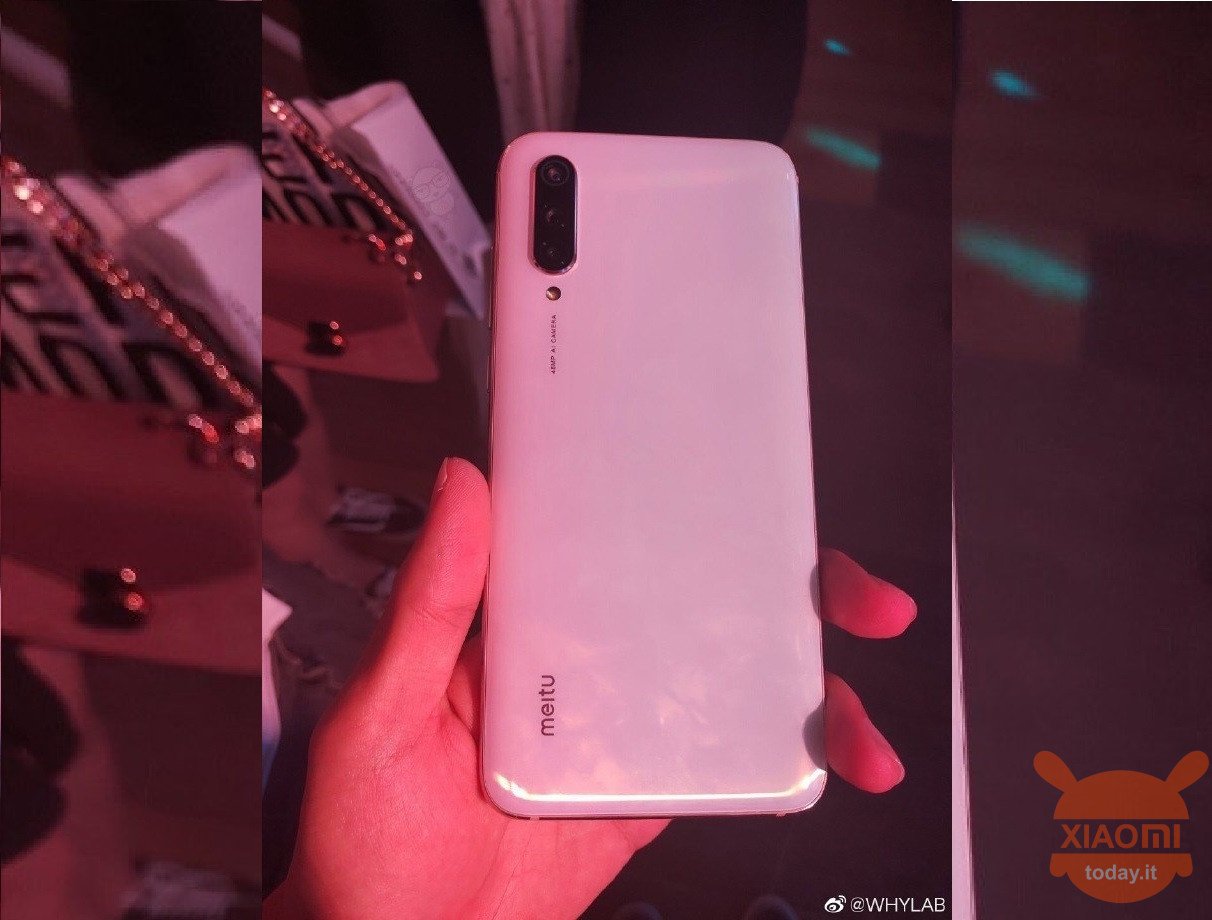 The new Xiaomi CC brand dedicated to young people unveiled by the founder of Xiaomi, Lei Jun, about a week ago, will see the first devices enter the market tomorrow. The new series will include a total of three smartphones: the Xiaomi CC9, CC9e and Xiaomi CC9 Meitu Custom Edition.
The latter is what we're going to see today for the first time, thanks to a photo leaked online directly from China.
Xiaomi CC9 Meitu Custom Edition: Download the first real photo online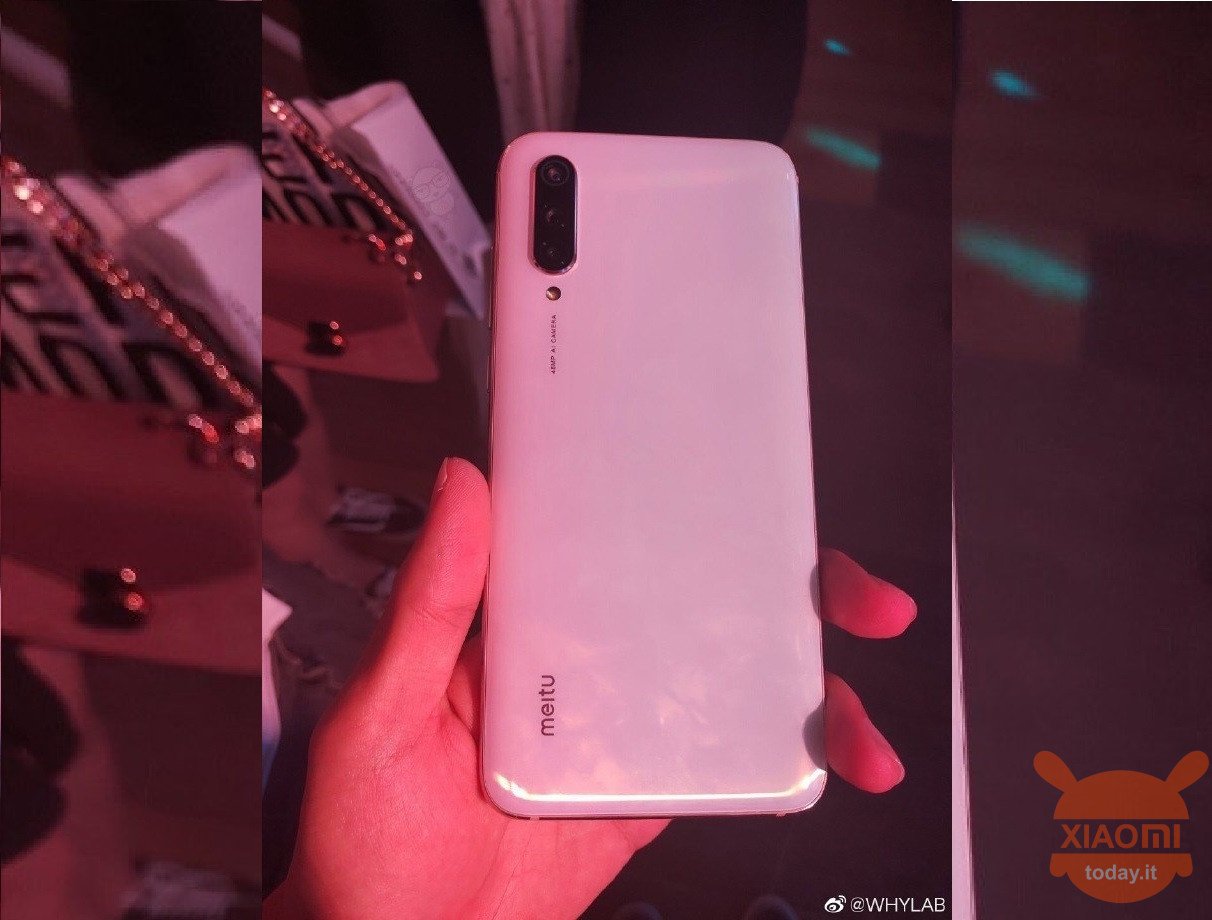 In the image above we can admire what now, without a shadow of a doubt, will be the Xiaomi CC9 Meitu Custom Edition. The detail that gives us total certainty is obviously the presence of the word "Meitu" on the back cover of the device. This is very similar to the word "Xiaomi" which we find on the Xiaomi CC9 already showcased by Lei Jun previously.
But what is CC9 Meitu Custom Edition? Well, quite simply a special version of the Xiaomi CC9, which in turn seems to be a weakened Xiaomi Mi 9. The Meitu Edition will differ from the basic CC9 version, as well as for different branding and packaging (here we took a look at the different packages), also for the photographic sector, but not as you think.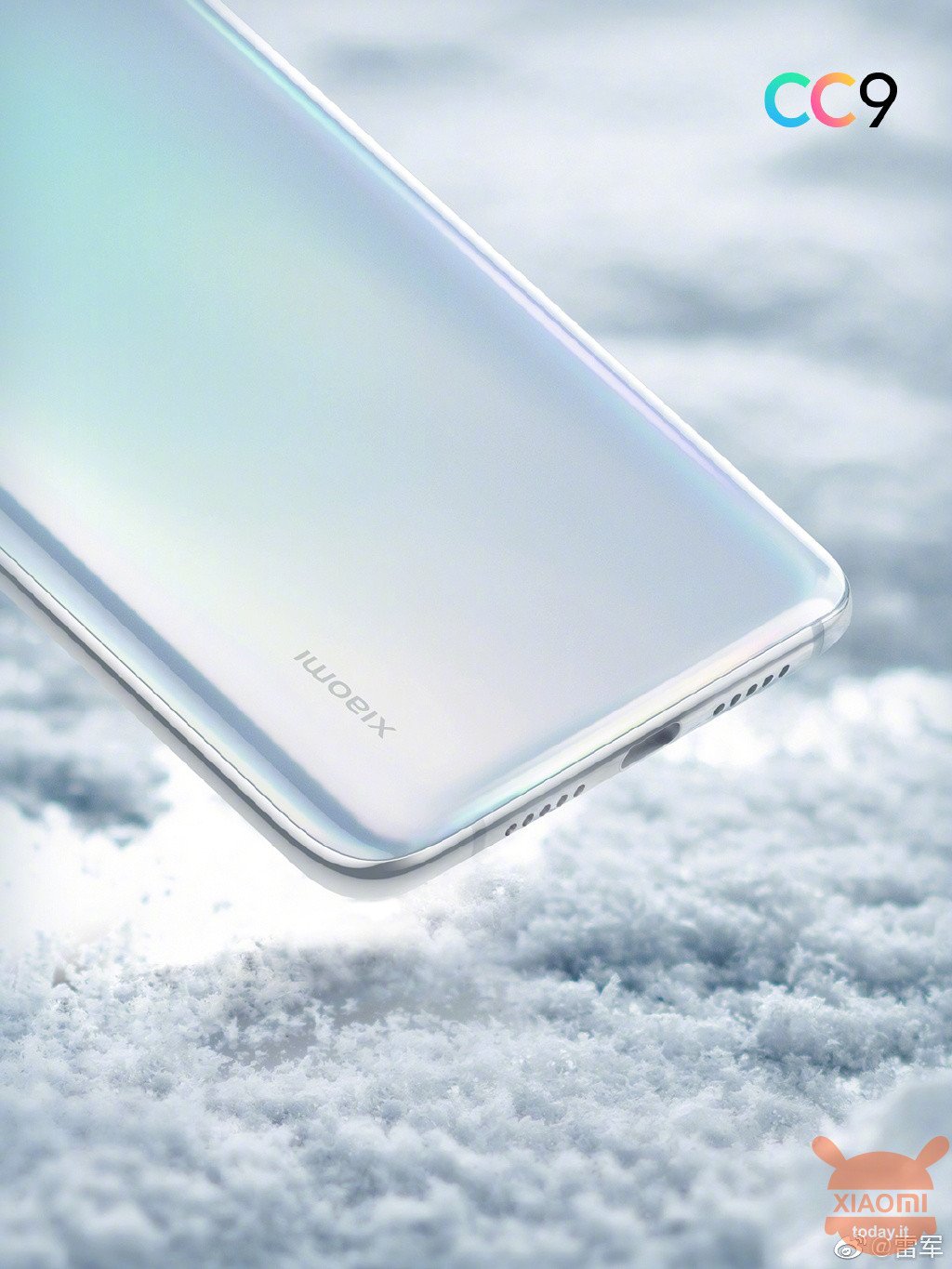 In fact, the image sensors will not change, but rather the software that will come along with them. Lei Jun has previously said that the Meitu version of the CC9 will have software imaging developed entirely by Meitu. For those not familiar, Meitu is (or was) a smartphone manufacturer dedicated to women. Their smartphones not only had a really special design, but also a unique photo software, with dozens of effects to improve the "beauty" in the photos, both on the face and on the other parts of the body (bust, legs, etc.).
After a not very favorable period, the brand was acquired by Xiaomi a few months ago. Thanks to this acquisition we now have the new Xiaomi Meitu branded smartphone.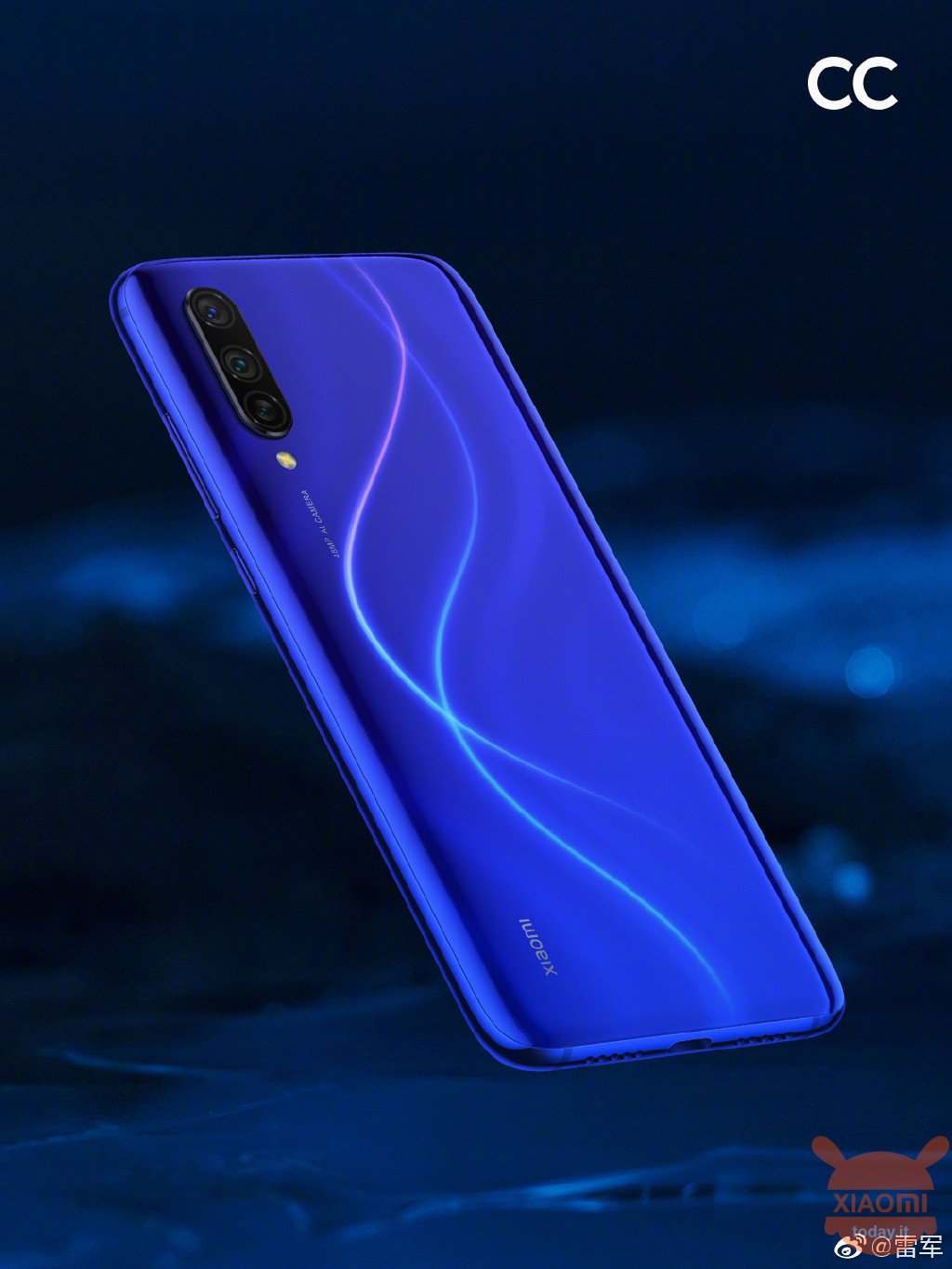 In any case, returning to the Xiaomi CC9 Meitu Custom Edition, the specifications should be the same as the CC9. We will therefore (most likely) a Snapdragon 730 processor, up to 8GB of RAM and 256GB of internal memory, an AMOLED screen with underlying fingerprint sensor, a battery of around 4000mAh, front camera from 32MP and a rear sensor from 48MP.
What do you think of this device? Will it be interesting for some of our local girls or will it be successful only in China? Let us know in the comments section below!
[UPDATE]
New official photos just published:
Are you interested in OFFERS? Follow our TELEGRAM Channel! Many discount codes, offers, some exclusive of the group, on phones, tablet gadgets and technology.